Beloved for playing badass characters in the Divergent films, the TV series Nikita, and her current hit show, Designated Survivor, Maggie Q is a Hollywood star who has a special place in many people's hearts. Did you know that she's a co-producer of Earthlings, a documentary that explores major industries and the ways in which they use and abuse animals? She's also a longtime supporter of PETA, recently starring in a stunning anti-fur ad for PETA.
I hope people will go to PETA's website … and see how animals live on fur farms. Eyewitness exposés of fur farms in China, the world's largest exporter of fur, have revealed that animals are confined to barren wire cages—exposed to all weather extremes—and that many go insane from the constant confinement and frantically pace and circle their cages. I want people to make the connection that the choice to wear fur is directly contributing to mass suffering.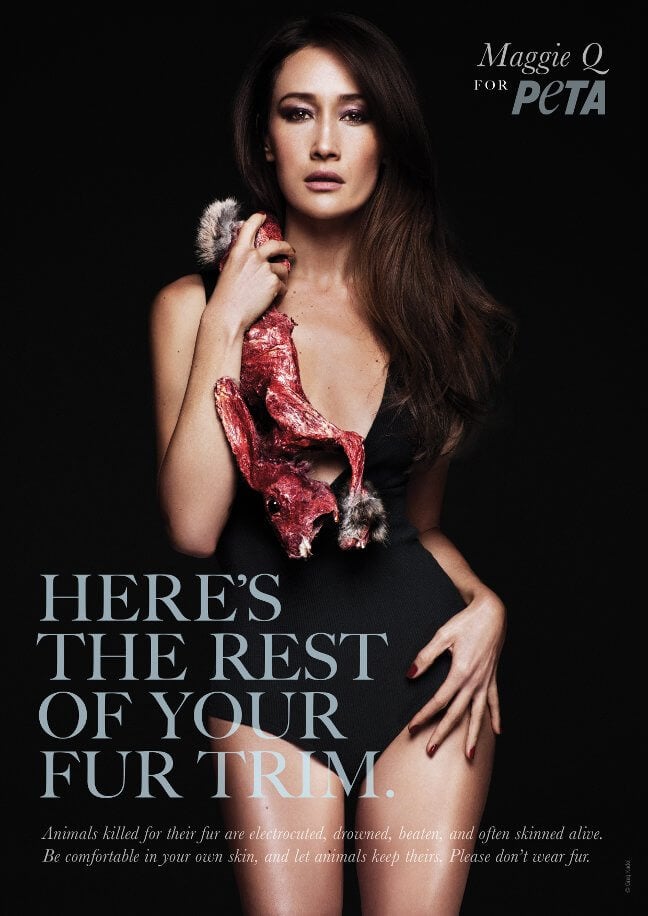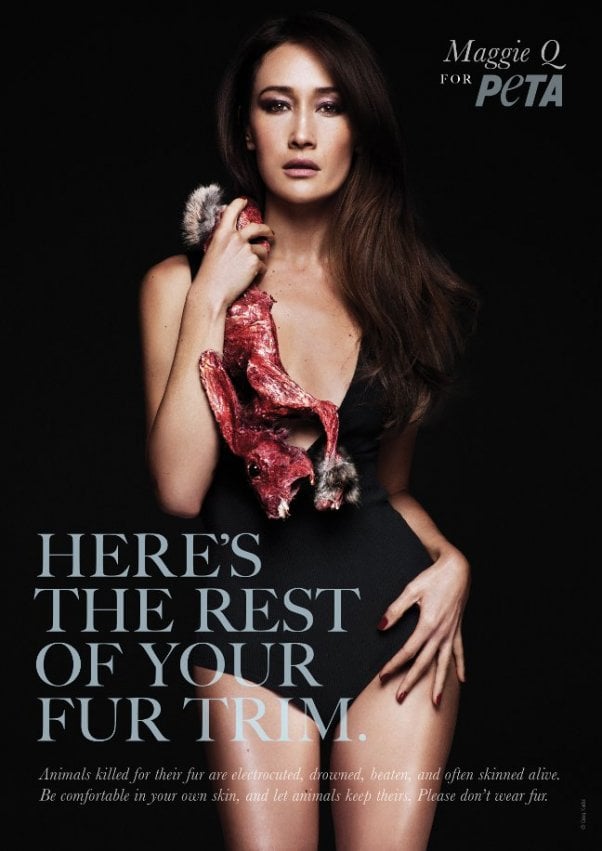 Whether it came from an animal on a fur farm or one who was trapped in the wild, every fur coat, trinket, or bit of trim caused an animal tremendous suffering—and took away a life. Animals suffer and die for the sake of fashion that should have been left in the Dark Ages. Compassion is the best fashion statement that we can make, and the best way to help animals used for fashion is to shun fur.
Each year, millions of foxes, rabbits, raccoons, minks, and other animals—even dogs and cats—are strangled, bludgeoned, and skinned alive. Since fur is often deliberately mislabeled, there's no easy way to tell whose skin you're in.
Learn more about helping animals on fur farms and sign the pledge to join Maggie in being fur-free!