Australian pop sensations The Veronicas have taken the music world by storm with their snappy chords and catchy beats. The twin sisters set trends on stage with their appealing blend of pop, punk, and rock tunes and off stage with their unique and daring fashion sense. But what's the one thing that you'll never see these stylistas rocking? Fur.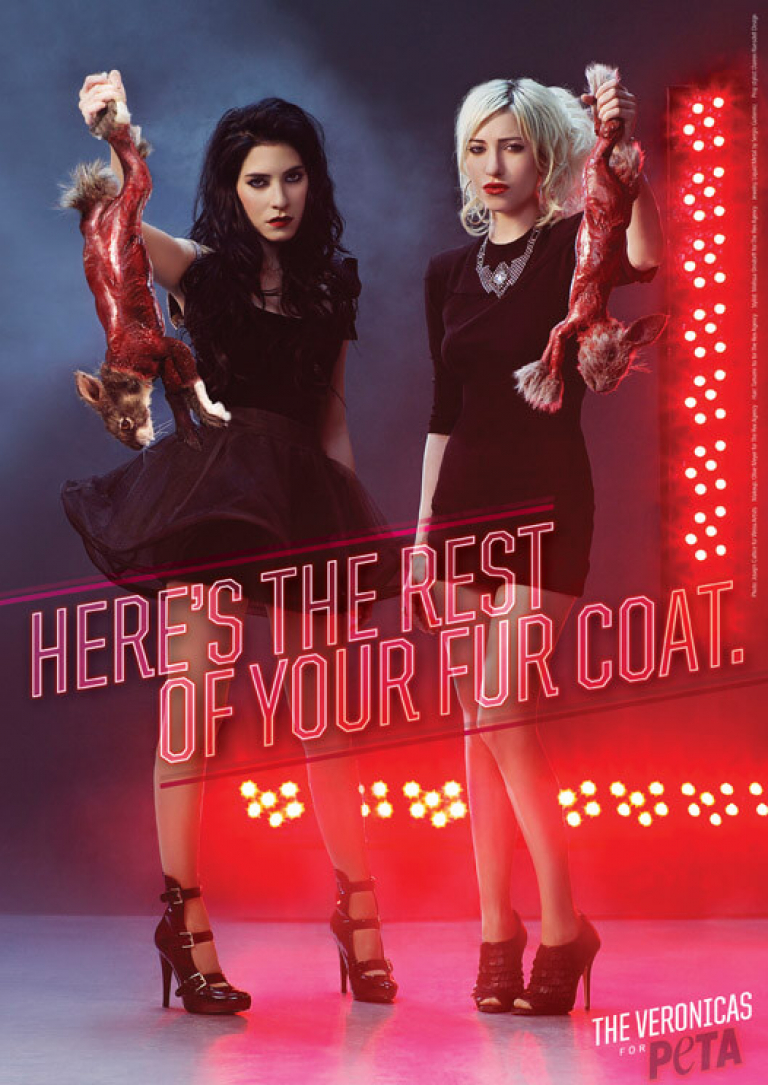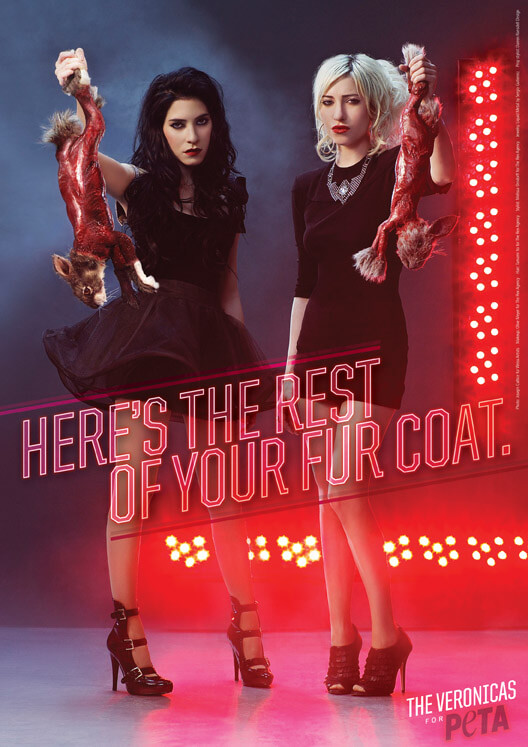 Jess and Lisa Veronica posed with a skinned animal in their ad for PETA alongside the slogan "Here's the Rest of Your Fur Coat." Take a moment to think about where—or rather, from whom—that fur coat or piece of trim came from. Rabbits, foxes, minks, raccoons, and other animals—even dogs and cats—are killed for their pelts by cruel methods such as anal electrocution, strangulation, bludgeoning, and drowning. Many are even skinned alive.
Jess explains, "[W]earing fur is unnecessary and unacceptable." There are so many ways to have a killer look—without the killing. Cool and compassionate clothing retailers Forever 21, Urban Outfitters, Zappos, Juicy Couture, Gap, and JCPenney have gone completely fur-free, and renowned designers including Calvin Klein, Tommy Hilfiger, Vivienne Westwood, and Ralph Lauren have pledged never to use fur in their lines.
Help The Veronicas and PETA spread the word that there is no excuse for wearing fur, and pledge to be fur-free!