PETA released Ricky Gervais and P!nk's ad, "Stolen for Fashion," which opposes wearing fur and skin stolen from animals, just in time for the opening of New York Fashion Week and Fendi's runway show.
On the opening day of New York Fashion Week 2022, PETA played the eye-opening ad on a mobile billboard circling Spring Studios, the hub for Fashion Week. The back of the truck reads, "Animals Pay the Ultimate Price for 'Fashion.' Wear Vegan."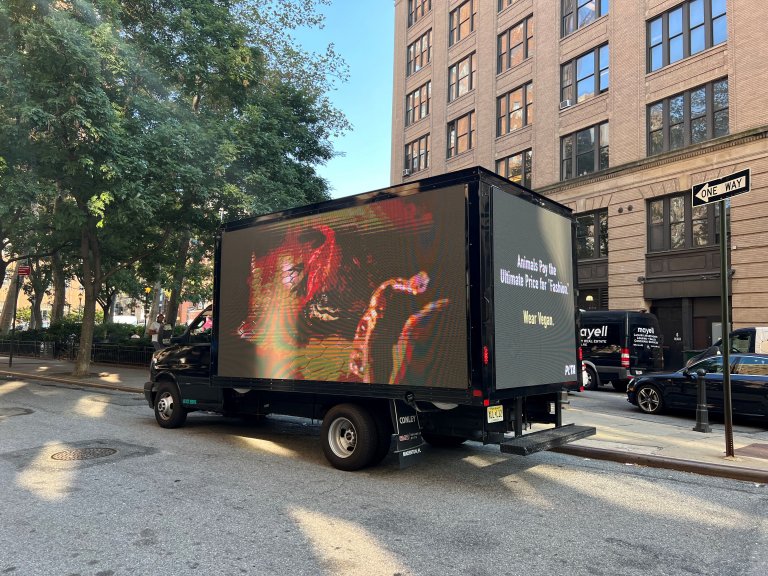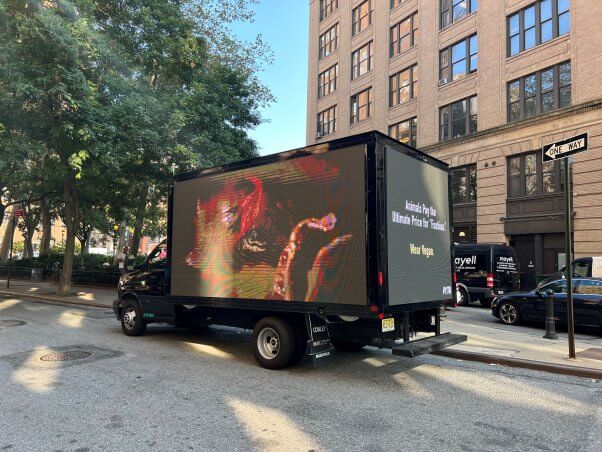 As part of PETA's efforts to reach Fashion Week attendees, we placed dozens of posters featuring artwork created by ad agency Archer Troy all around Spring Studios. The artwork shows a fashion runway in a devastated environment with the following message: "Leather Sucks the Planet Dry. Your Leather Outfit Is Killing Animals and the Planet."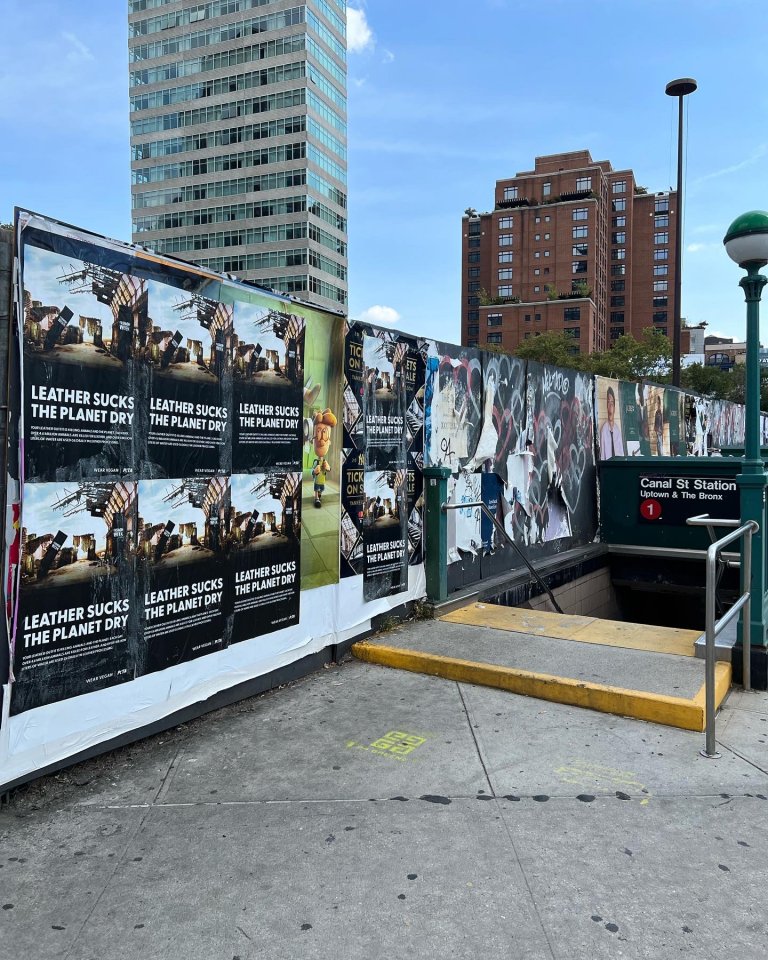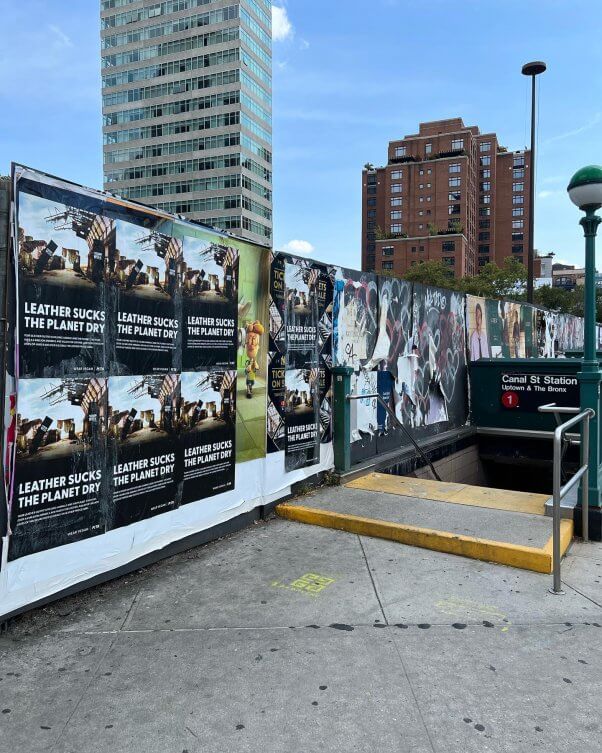 Animals are abused and violently killed in the exotic-skins and fur trades. Undercover investigations into the exotic-skins industry by PETA U.S. and other PETA entities worldwide have revealed that alligators' necks are hacked open and that metal rods are shoved into the animals' heads, while numerous investigations into fur farms have revealed that terrified animals are confined to filthy wire cages before they're gassed, electrocuted, or bludgeoned or their necks are broken. Every year, 100 million minks, rabbits, foxes, dogs, cats, and other animals are killed for their fur. Some are even skinned alive.
The tide is turning against materials stolen from animals, and it's evident that consumers—especially young ones—don't want to support industries built on animal exploitation. A recent survey by Glamour magazine found that approximately 73% of Generation Z members identify as animal rights activists.
Wear your own skin and use our compassionate clothing shopping guide to find animal-friendly fashion. Grab some gear from the PETA Shop and make a statement for animals wherever you go.
Behind the Scenes: The Making of 'Stolen for Fashion'
Fashion Victims
Find out what happens to the fashion industry's victims—animals—as Project Runway star Tim Gunn exposes the cruelty involved in the production of fur, wool, leather, and exotic skins.
It's time for Fendi and all other fashion brands to stop paying to have animals killed in order to make clothing and accessories nobody needs. Tell Fendi's parent company, LVMH, that you want them to use ethical, animal-free materials—not the skins of tortured animals.