PETA is popping the champagne corks today after the Los Angeles City Council—led by Council Members Paul Koretz, Bob Blumenfield, and Mitch O'Farrell—unanimously voted to ban the sale of fur.
BREAKING: Fur is going to be history in #LosAngeles! The L.A. City Council just voted to ban the sale and manufacturing of fur by 2020, making it the largest city in the U.S.—and the world—to go fur-free ❤️ https://t.co/xsAkgvEuVg pic.twitter.com/IuZCRtUIed

— PETA (@peta) September 18, 2018
This decision will spare countless animals the horror of being beaten, electrocuted, and skinned alive for environmentally toxic items—items that compassionate shoppers don't want and top designers won't use.
PETA staff, members, and supporters came out in full force today in support of this measure. Just prior to the vote, PETA led a spirited rally to remind city council members that it isn't the future that's fur-free—it's the present.
Happening Now: PETA supporters are here at #LACityHall ahead of City Council's prospective vote to ban fur sales. pic.twitter.com/q7lEdiM25n

— PETA (@peta) September 18, 2018
Vegan actor, animal rights activist, and longtime PETA friend Alicia Silverstone urged her fans to join us at city hall.
https://twitter.com/AliciaSilv/status/1040674611266957312
Vegan American Woman and American Beauty star Mena Suvari also got in on the action.
https://twitter.com/MenaSuvari/status/1041494564492783616
A number of stars—including Maggie Q, Joanna Krupa, Jayde Nicole, Tony Kanal, and Cornelia Guest—joined the rally, standing alongside PETA and numerous compassionate residents in support of the ban.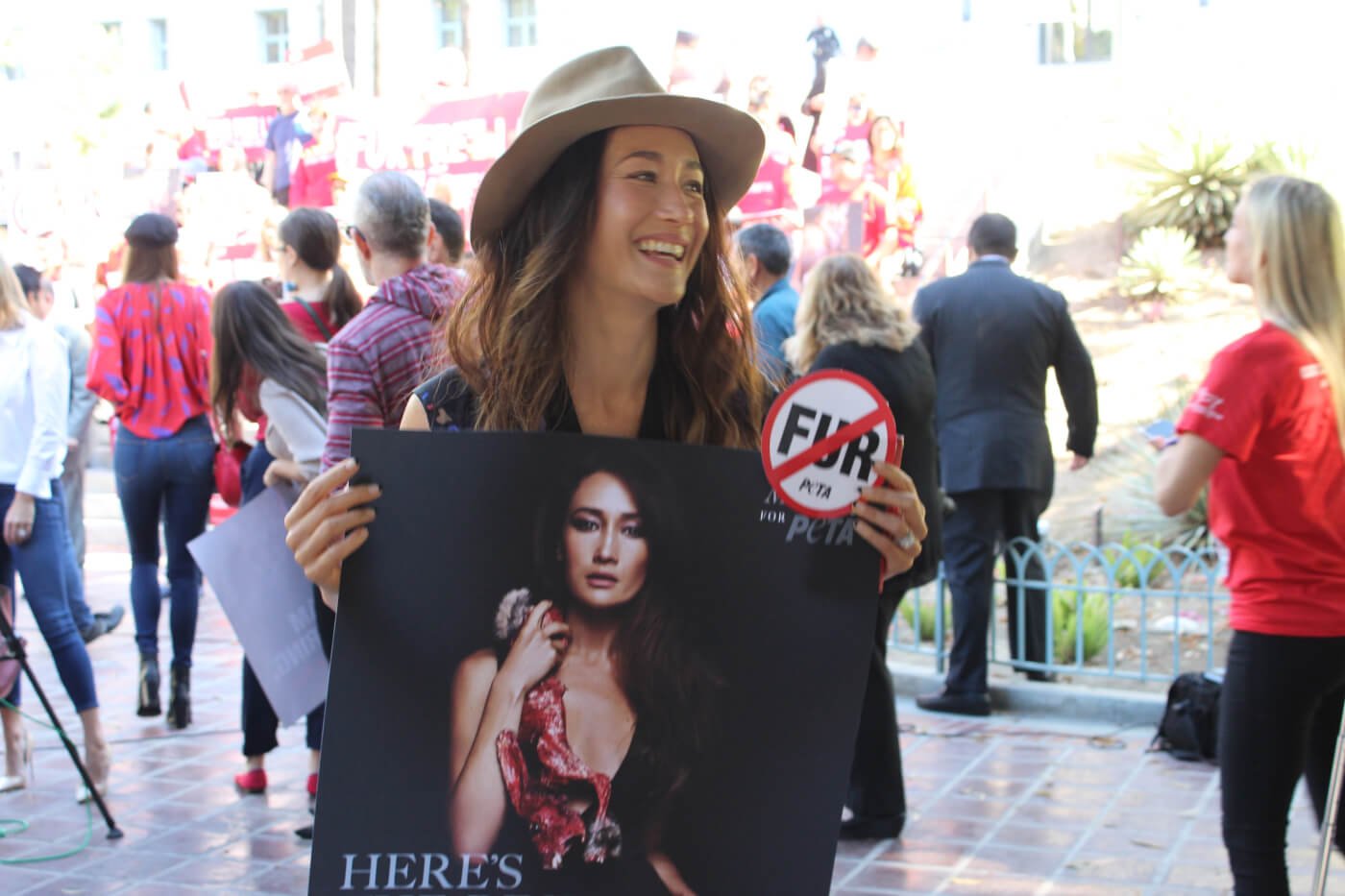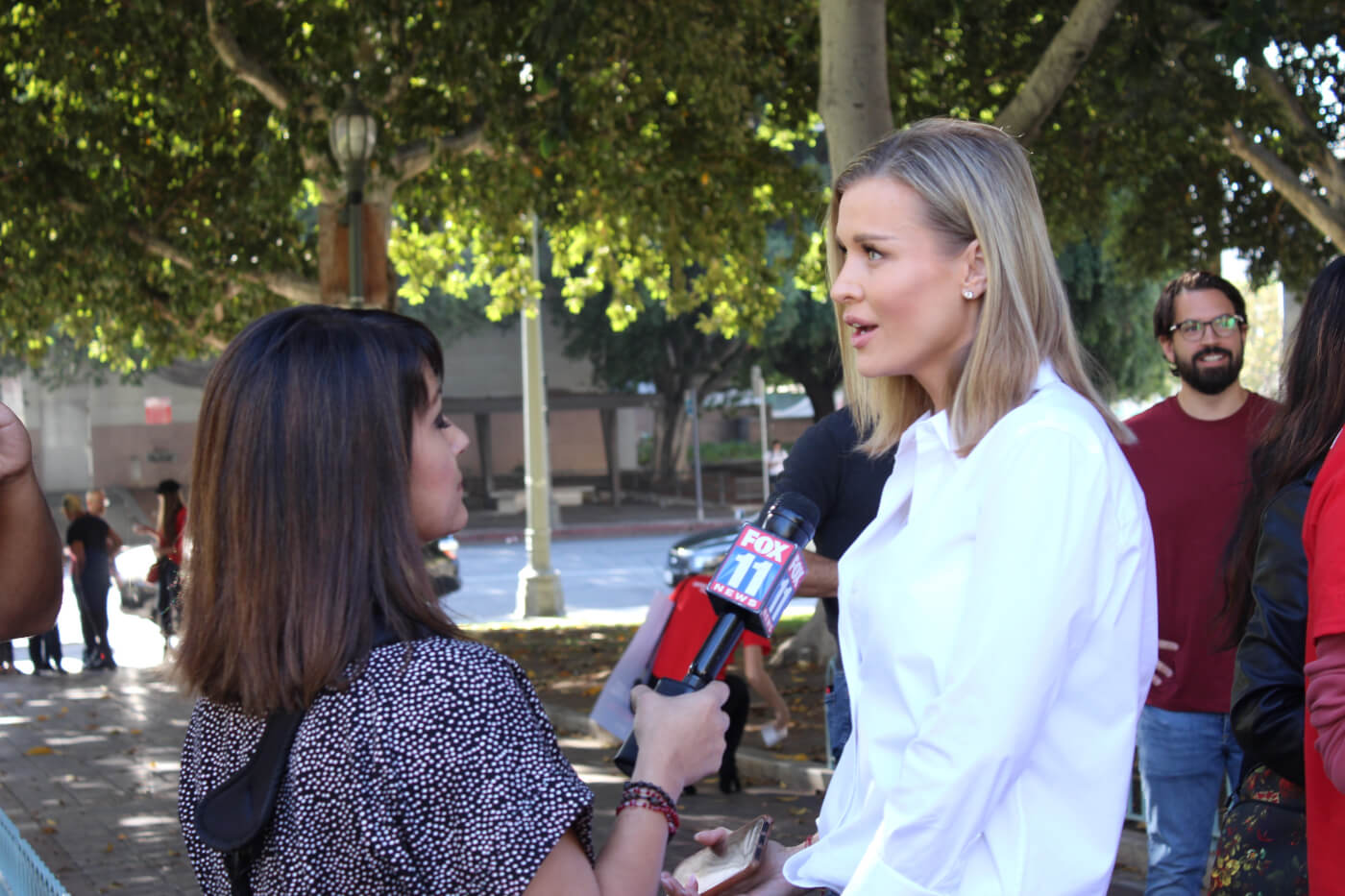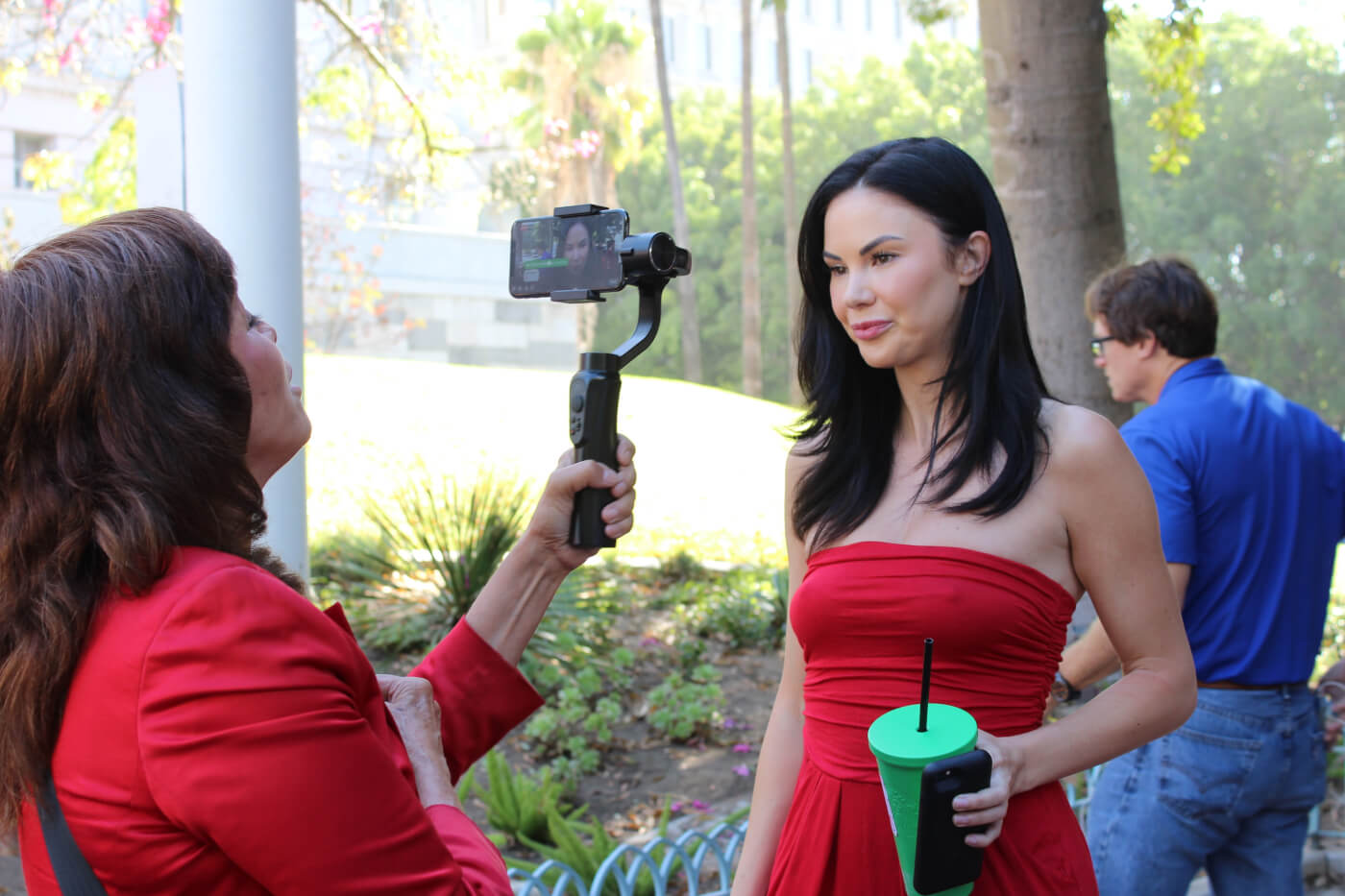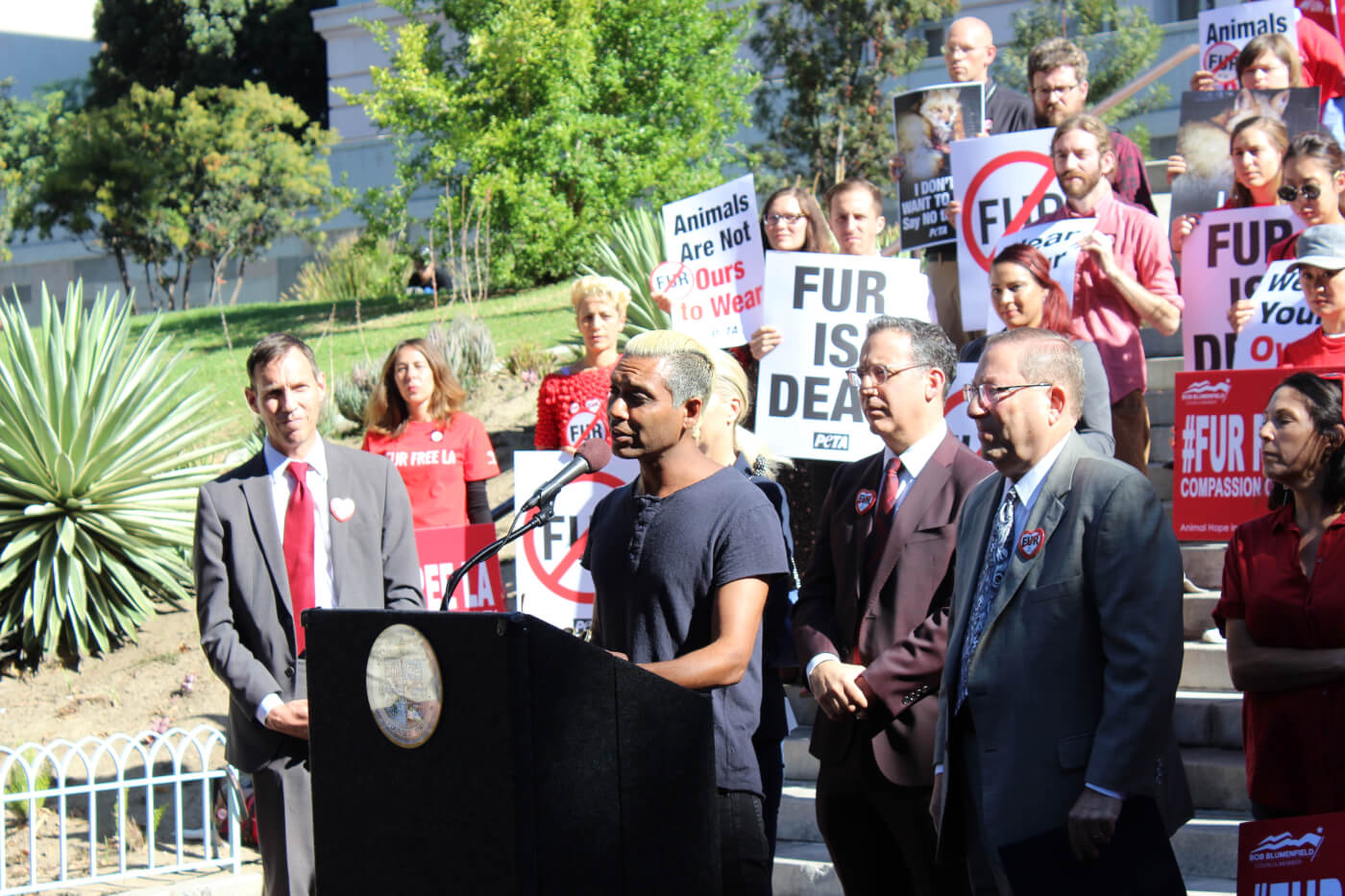 Today's decision was a powerful one. When Los Angeles speaks, the world listens, and it's now the largest and most notable city to tell the world that "fur is dead"—but it's not the only major city to take a stand. In March—following appeals from PETA and activists who attended numerous committee meetings and held a rally at city hall—the San Francisco Board of Supervisors also voted to ban fur sales.
BREAKING: #SanFrancisco has banned fur! They are the first major US city to ban fur sales. Everyone is realizing that #FurIsDead. https://t.co/eGxJGiZGn2 pic.twitter.com/vHjBbHHu9C

— PETA (@peta) March 20, 2018
Top designers are also recognizing what's in and what's out, including Donatella Versace, Michael Kors, Gucci, Burberry, and more.
https://twitter.com/peta/status/983509922544541696
Once fur-wearers see just what animals go through in the fur trade …
… they'll be swapping their fur collars and coats for warm, stylish, animal-friendly synthetics.
Fashion should be fun, not fatal. Help us remind the "Canada Douches" of the world of this.
While entire cities are banning fur sales, Canada Goose continues to stitch cruelty into every one of its jackets. Click the buttons below to join PETA, Los Angeles, San Francisco, top designers, and countless compassionate shoppers in opposing the suffering caused by the cruel fur industry: