Today, after meeting with PETA officials, years of relentless public protests by PETA, and over 150,000 e-mails from supporters like you, Michael Kors has announced that it's going fur-free! The new policy will cover both the luxury fashion company and its recently acquired Jimmy Choo line. And while the phase-out won't be final until the end of 2018, until then, no fur pieces will be shown at the company's runway shows—and, most importantly, no more animals will be killed for their fur for its clothing lines.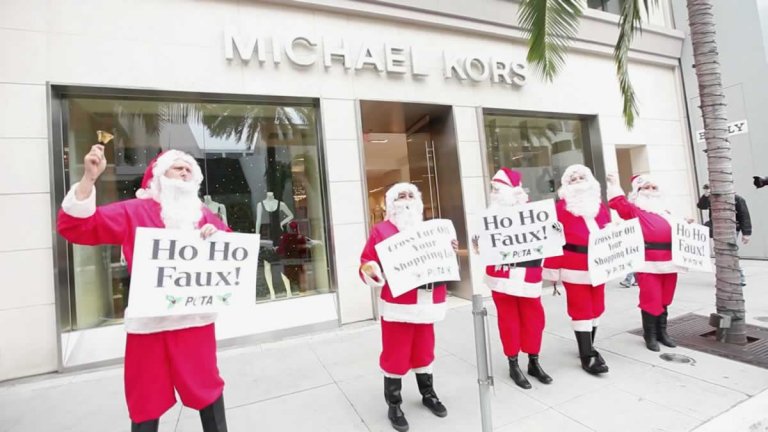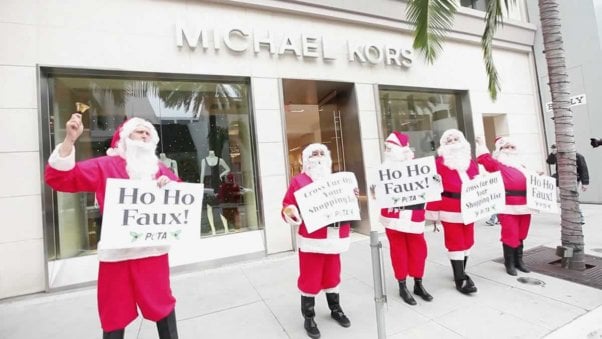 This is a wonderful holiday gift for fur-bearing animals and follows many years of protests at Michael Kors fashion shows and boutiques by PETA and other animal rights groups.
In June, protesters shut down the owner's talk at the Metropolitan Museum of Art in New York, chanting, "Michael Kors has blood on his hands" and "Animal fur is not fashion!" And, wearing a larger-than-life Michael Kors head and dragging "bloody" fur coats, PETA's "grim reaper" protested outside the designer's flagship store during New York Fashion Week in February.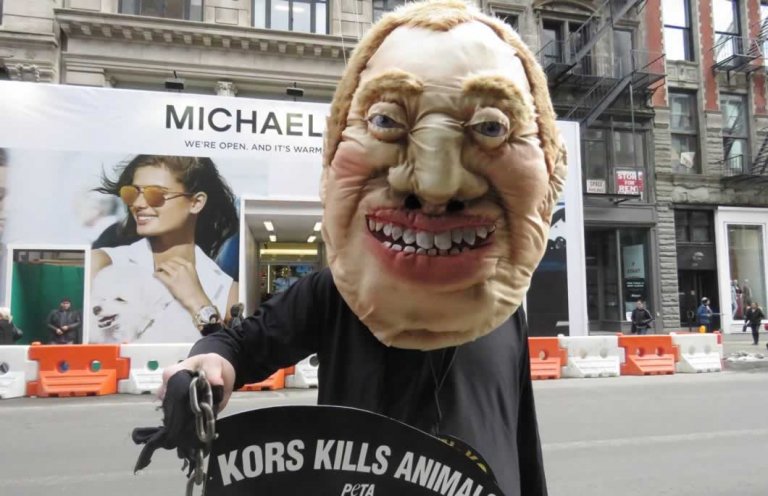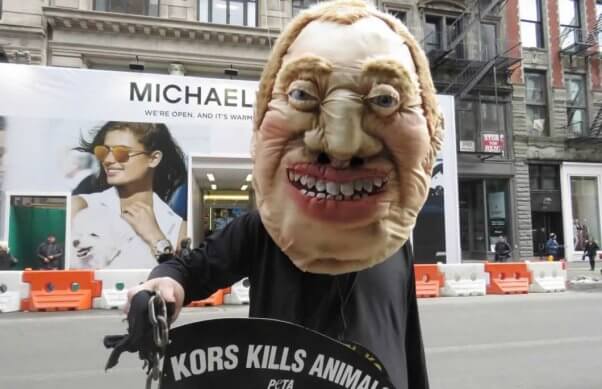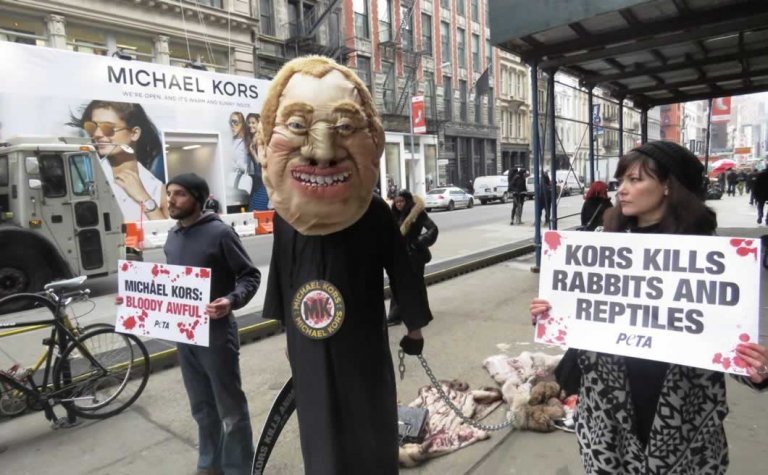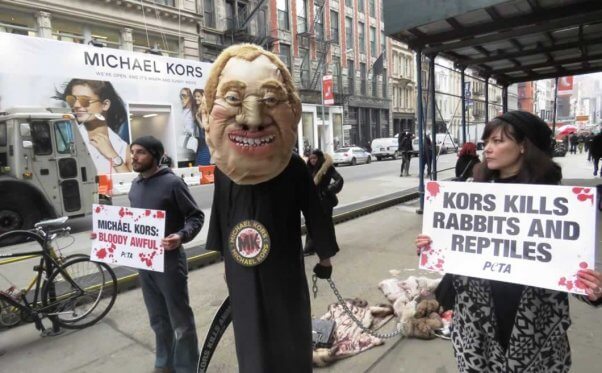 In 2010, PETA supporters descended on the San Francisco Ballet Auxiliary's fundraising fashion show—at which Kors was scheduled to be the guest of honor—holding signs proclaiming him the "Designer of Death."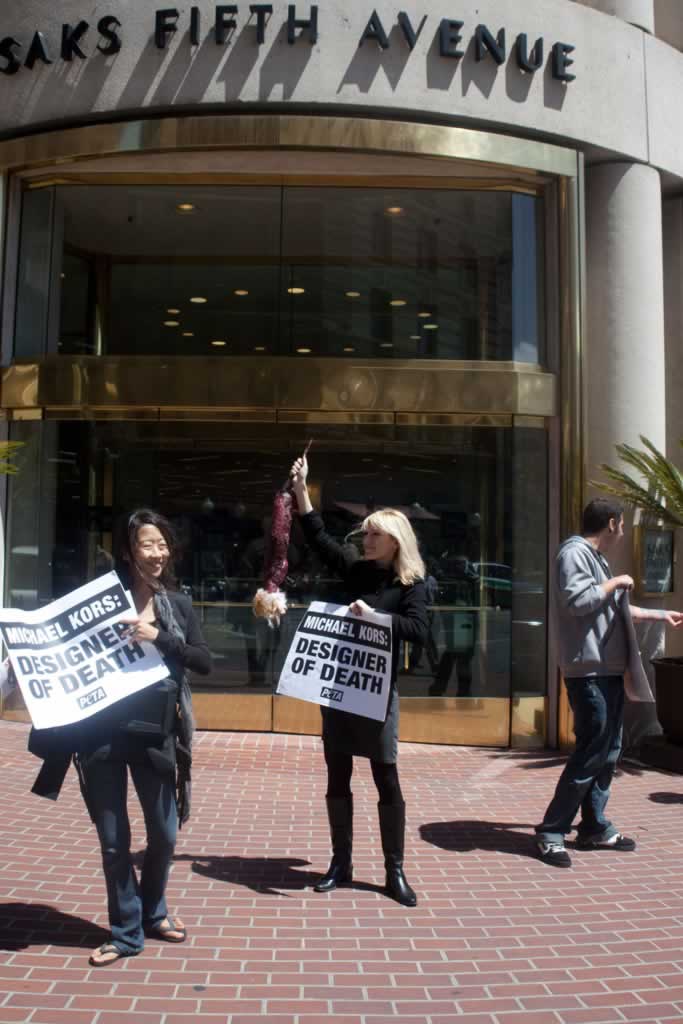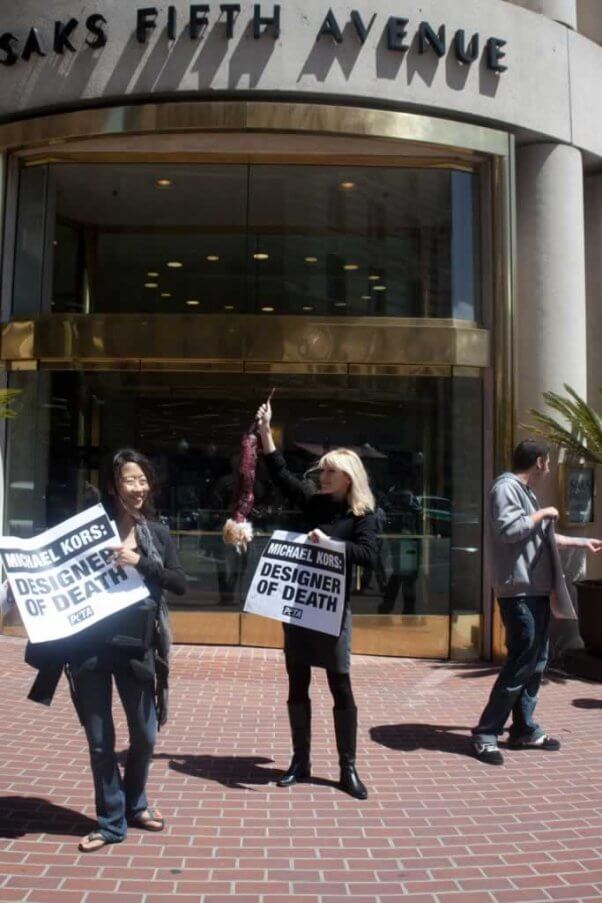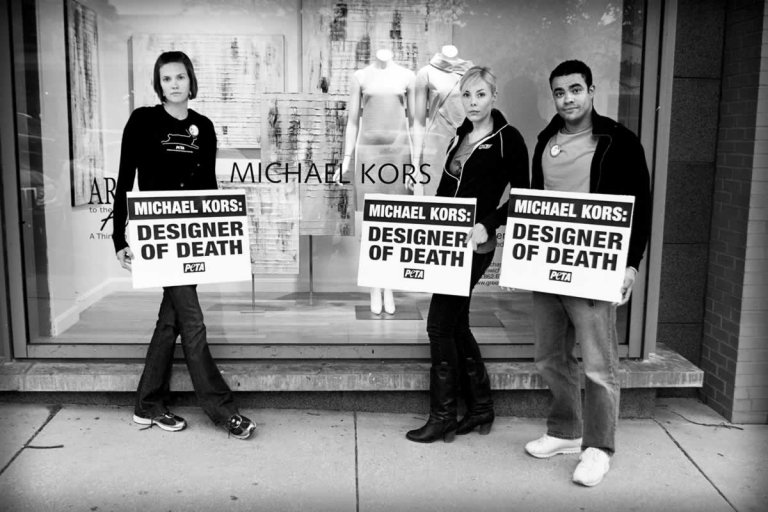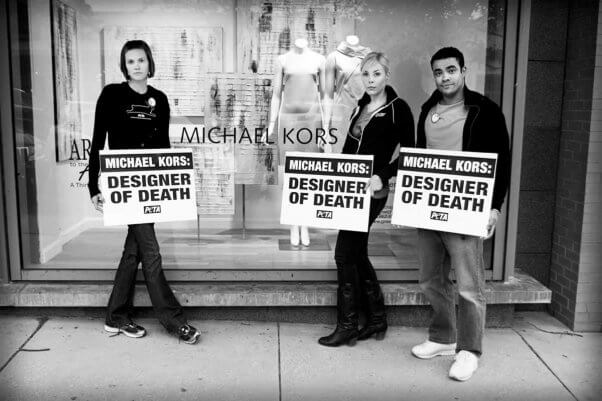 Kors' move away from fur is quite an evolution: In his memoir, Committed, PETA Senior Vice President Dan Mathews recounts that Kors once told him, "[I]f people will buy it, I'll design anything." But the writing is on the wall: Today's shoppers no longer want to buy or wear the stolen body parts of formerly living, breathing beings. Michael Kors is the third luxury fashion brand in recent months to realize that fur is a dead end: This past fall, both Gucci and BCBG Max Azria made headlines around the world when they announced that they were ditching fur. You can help make this inherently violent industry a thing of the past.
---
Learn more about the history of PETA's fur protests on The PETA Podcast:
Listen to more episodes on iTunes and Spotify! Subscribe for new episodes.
---