Update: Bob Barker has also written to Indiana legislators urging them to vote no on S.B. 373. The measure already has a strong Democratic opponent in Sen. Mark Stoops, so Barker, a lifelong Republican, hopes to unite lawmakers on both sides of the aisle against this unconstitutional bill.
The following was originally published on March 4, 2013:
Indiana's proposed "ag gag" bill made it through the Senate and has landed in the House. But multiplatinum musician Tony Kanal is calling on the state, where he spent time as a child, to do the right thing and squash this very wrong bill. Indiana Sen. Mark Stoops is joining Tony in speaking out against the bill, having likened it to his trip to Communist-era Romania, in which he was prohibited from taking photos. Says Sen. Stoops, "This is an attack on our 1st Amendment rights and another example of Big Government protecting industry at the expense of the public's welfare."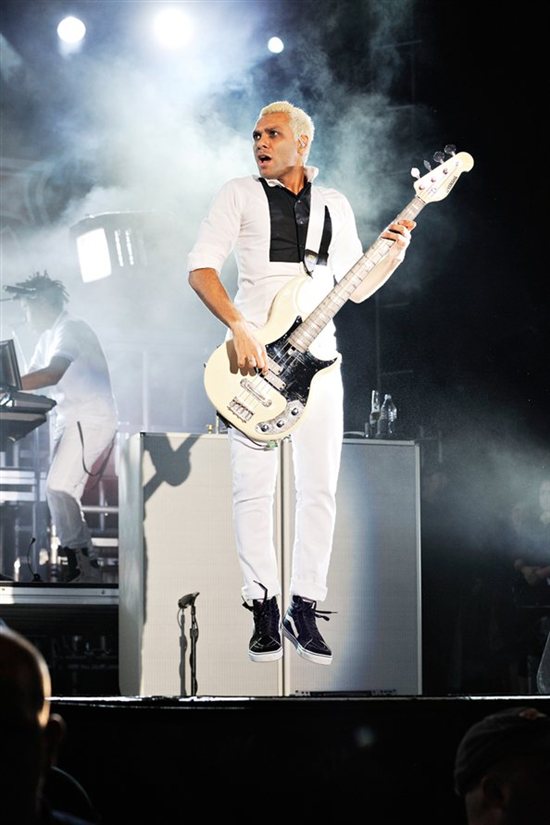 Like other "ag gag" bills, Indiana's version, Senate Bill (S.B.) 373, would make it illegal for people to film on factory farms. S.B. 373 would allow whistleblowers some protection if they handed over their video to authorities within 48 hours of capturing it. But this is a thinly veiled attempt to garner more support for the bill.
As PETA has witnessed time and again in our undercover investigations, it is crucial that investigators be able to prove that the abuse they documented was pervasive and systematic, rather than an isolated incident, in order to get the abusers convicted. In both our West Virginia Aviagen turkeys and Iowa Hormel supplier pig factory farm cases, investigators reported abuse to their supervisors, who failed to stop the abuse and, in some cases, took part in it themselves. Only with extensive video evidence was PETA able to get the abusers charged and convicted (and the abuse stopped), a point that Tony made in his letter to Speaker of the House Brian Bosma.
If you live in Indiana, please urge your representative to vote "No" on S.B. 373.

Because if factory farms have nothing to hide, why are they pushing so hard to make videotaping illegal?