Real Housewives of Miami cast member and model Joanna Krupa is putting it all out there for animals and letting everyone know how ridiculous it is to wear fur or fur trim. Joanna is used to turning some heads but not quite like this. In her sexy ad with PETA, she leaves little to be desired by sporting an unexpected accessory that doesn't really fit in with her fashion-forward style: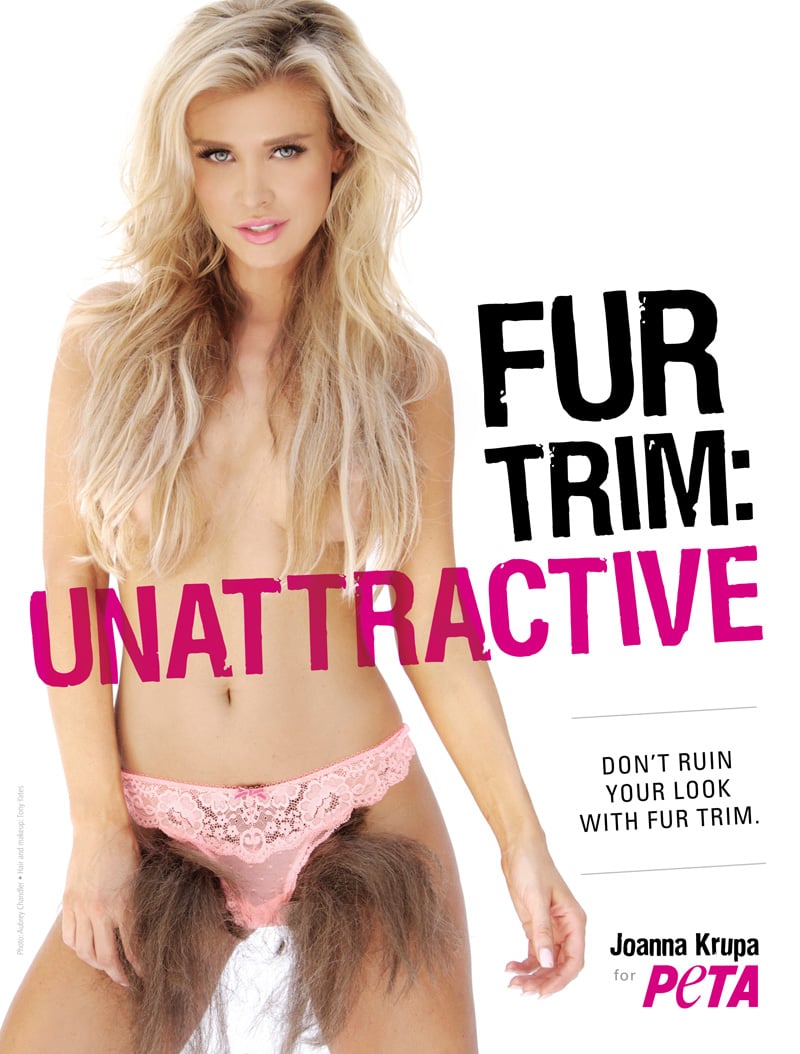 Joanna thinks that wearing fur looks just as foolish as her little extra "something something" in this ad. Whether it came from an animal on a fur farm or one who was trapped in the wild, the fur used for every fur coat, trinket, or bit of trim caused an animal tremendous suffering—and took away a life. Animals suffer and die for the sake of a fashion statement that should have been left in the Dark Ages. Compassion is the most glamorous fashion statement that we can make for animals, and the best way to start is by boycotting fur and fur trim.
Joanna had some fun using her voice for animals during her photo shoot with PETA—check out some of her dance moves and, more importantly, what she thinks people look like when they wear fur:
Learn more about how to help animals on fur farms and sign the pledge to join Joanna in being fur-free!