Vegan cookbook author and fashion designer Cornelia Guest knows her way around a horse—she was an award-winning competitive rider in her teens—so she knows exactly how bad New York City's carriage industry is for horses. So it's no surprise that the longtime animal advocate jumped at the chance to channel Lady Godiva in a new PETA ad against horse-drawn carriage rides: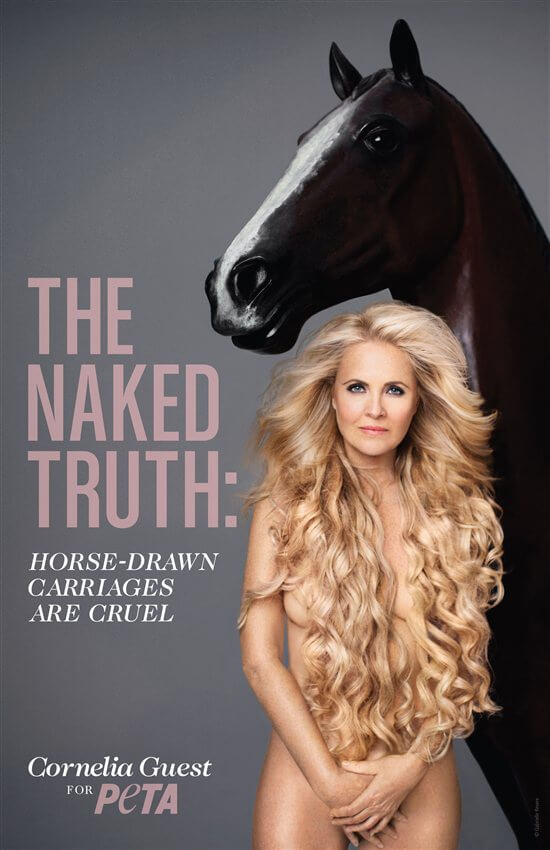 Cornelia unveiled the ad at the New York stop of PETA President Ingrid E. Newkirk's The Naked Truth lecture tour at New York University, and she also moderated a lively stage interview with Ingrid and fielded questions from the audience.
Cornelia, who has previously helped PETA campaign against fur, joins other celebrities, including Lea Michele, Miley Cyrus, and Alec Baldwin, in blasting New York City's cruel carriage industry, in which horses are forced to navigate busy city traffic for long hours in all weather extremes. Horses and passengers have been injured in 18 carriage accidents during the past two years alone.
Other cities, including London, Paris, and Toronto, have banned horse-drawn carriages, and thousands of people have signed a petition to ban them in New York City.