U.S. Government Animal Testing Programs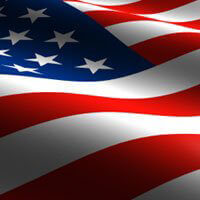 If you're like most people, you were probably horrified to see news footage of dogs locked in metal chambers, convulsing and dying, as al-Qaeda terrorists pumped toxic gasses into the chambers. You'd probably be even more horrified to know that your tax dollars fund the same experiments by the federal government right here in the U.S.
As unbelievable as it may seem, the U.S. Environmental Protection Agency (EPA) requires by law that pesticides be tested on dogs, who are shoved into "inhalation chambers" where they try in vain to escape the deadly poisons that are pumped in. The Food and Drug Administration (FDA) requires companies marketing fluoride products to swab the teeth of 200 rats with the test substance for two weeks, at which time the animals are killed and their heads baked in an oven for an hour.
While both the EPA and the FDA require massive amounts of animal testing for the marketing of industrial chemicals, vaccines, and drugs, other U.S. agencies that require and/or conduct animal testing include the U.S. Department of Agriculture, the Department of Transportation, and the National Toxicology Program.
A lethal poisoning test invented around the time of World War I—in which animals are force-fed increasing doses of a chemical until they die–is still the single most common animal test in use today. Government regulations still require chemical manufacturers to squirt burning chemicals into rabbits' eyes and onto their shaved skin.
Some government-mandated tests kill more than 2,000 animals every time they are conducted. And not a single one of these animal tests has ever been formally proved to be relevant to or able to accurately predict human health effects.