Carson & Barnes Circus has been cited for more than 100 violations of the federal Animal Welfare Act—including for failing to provide animals with basic necessities such as adequate veterinary care, the minimum required space, shelter from the elements, and clean water. Video footage of veteran trainer Tim Frisco shows him violently striking elephants with a bullhook—a sharp steel-tipped weapon resembling a fireplace poker—and shocking them with an electric prod.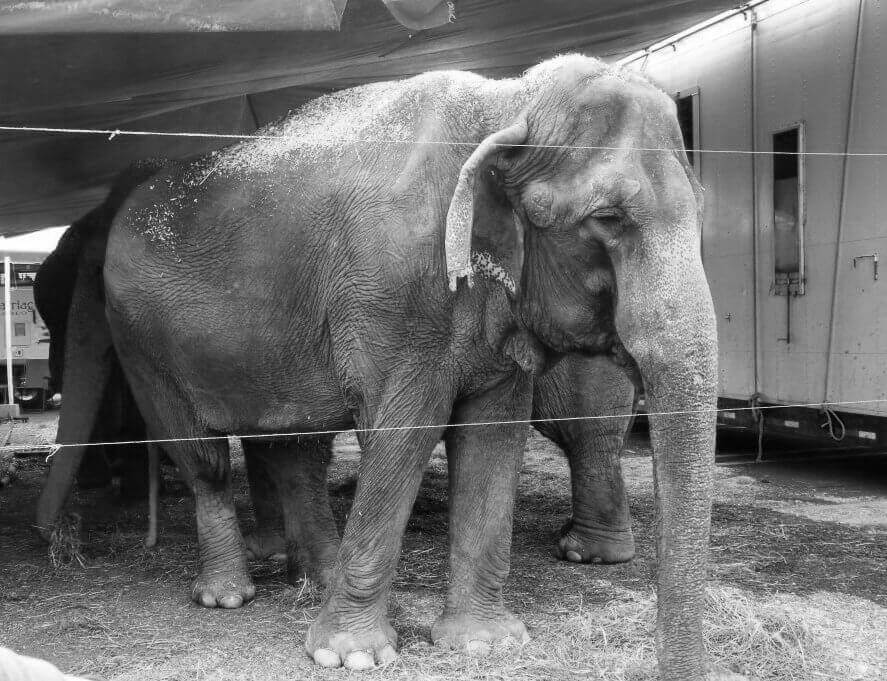 photo by Deborah Robinson
The abuse doesn't stop there. When not forced to perform uncomfortable and demeaning circus tricks, the elephants are confined at the Endangered Ark Foundation in Oklahoma—a misleadingly named, highly exploitative elephant-breeding and -training facility for the circus, where training is also managed by Frisco.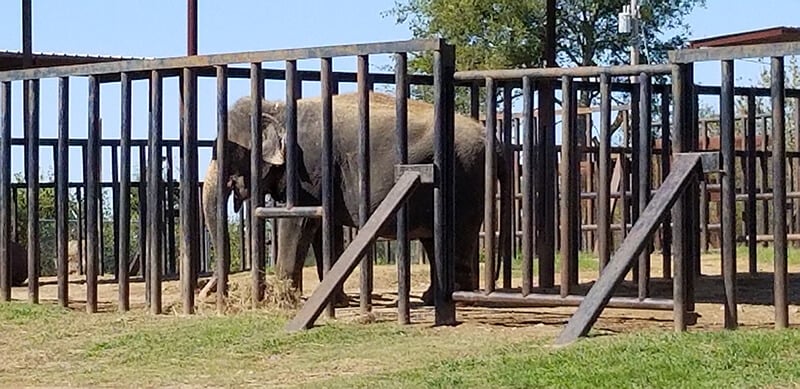 Elephant calves learn crucial social and behavioral skills from their mothers and other relatives, with whom they share intense emotional bonds. Instead of experiencing all this in their natural homes, these elephants are exploited—made to do meaningless circus tricks on the road and put in dangerous direct-contact encounters like bathing, feeding, and photo ops at the Endangered Ark Foundation. Using elephants in this way is an egregious form of speciesism, discrimination based solely on species membership. It's also extremely dangerous—one woman was left disabled and disfigured after sustaining life-threatening injuries during an encounter.
Please politely urge the owners to end their cruel animal acts, send the animals to reputable sanctuaries, and highlight the circus's human talent instead.
Please send polite comments to:
Kristin Parra
[email protected]
Please feel free to use our sample letter, but remember that using your own words is always more effective.