Last month, we introduced you to a few of the animals our Community Animal Project (CAP) team helped. February kept our fieldworkers just as busy! Check out some of CAP's most recent cases:
Clyde
Just from looking at Clyde's living conditions, we knew he needed help. This neglected, penned shepherd mix was also given to us and transferred to the Norfolk SPCA. He's already been adopted (thanks to his winning smile, surely).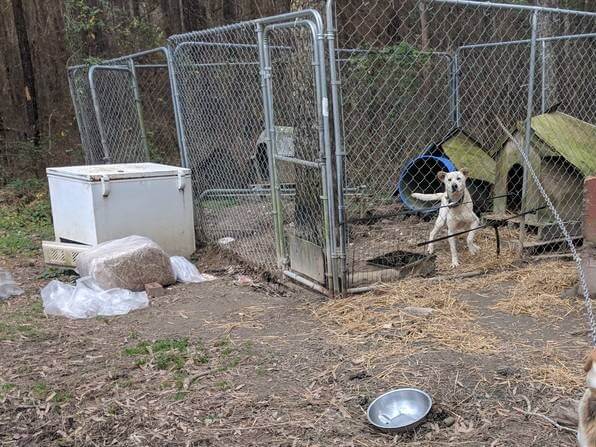 Psycho
When our fieldworkers met Psycho, he was unneutered and in desperate need of adequate shelter. So we transported him—free of charge—to be sterilized (also free) and provided him with a durable doghouse. Our fieldworkers will continue to visit and check in on this sweet, inaccurately named pup and his sturdy new house.
Queenie
Our fieldworkers came to the aid of Queenie, a chained hound mix. She was given to our team, who transferred her to the Norfolk SPCA in Virginia.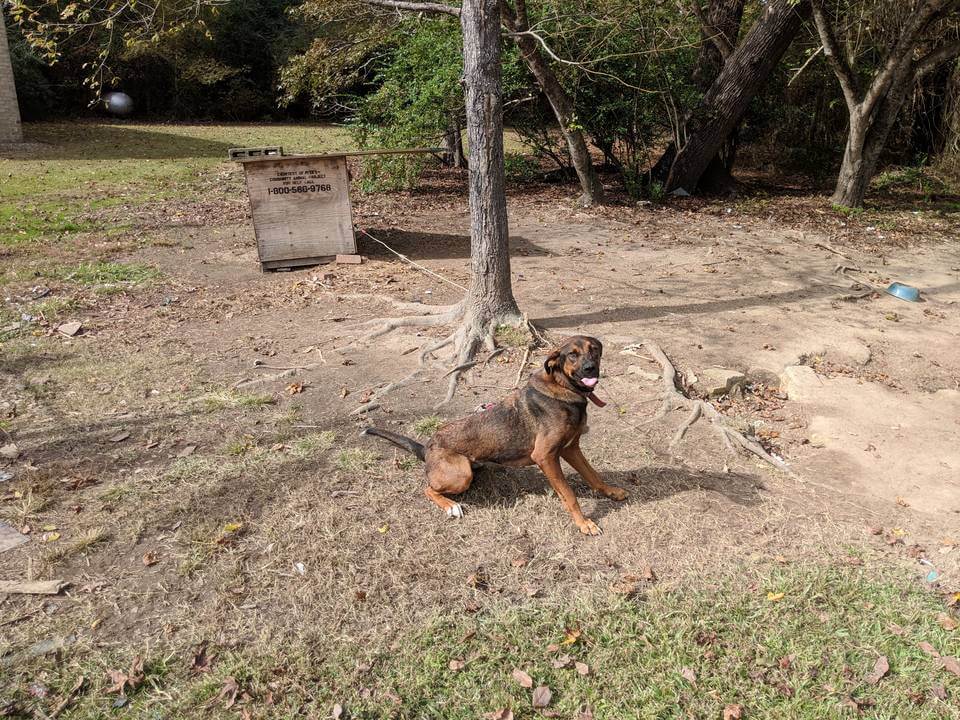 Chihuahuas in Northampton County, North Carolina
Our fieldworkers encountered a tiny male Chihuahua puppy penned up outdoors.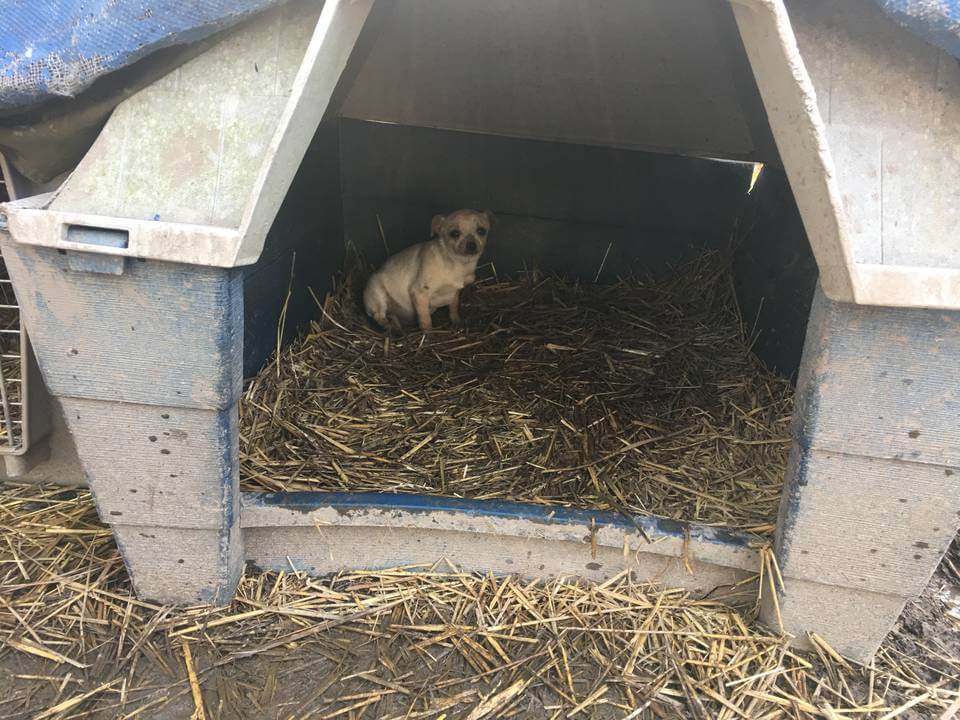 He and another dog living on the same property were given to our team, who took them both to the Chesapeake Humane Society in Virginia. The duo was quickly adopted—together!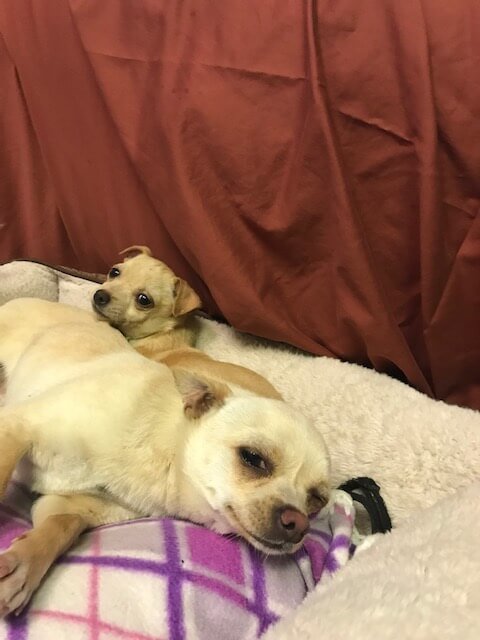 Bailey, Earl, and Sugar
Our fieldworkers transported these cuties to and from their free sterilization appointments. By spaying and neutering the three pups, we ensured that they wouldn't produce even more puppies who'd likely be among the more than 6 million animals who end up in shelters every year—and possibly among the more than 3 million animals who must be euthanized each year for lack of good homes.
Mocha
Mocha, a chained, blind pit bull, was given to our fieldworkers for end-of-life assistance. He'd been chained his entire life and surrounded by neighborhood dogs who regularly escaped their own chains and attacked other dogs. He also suffered from advanced heartworm disease and a chronic skin issue. Thanks to our CAP team, this dog was peacefully freed from his suffering.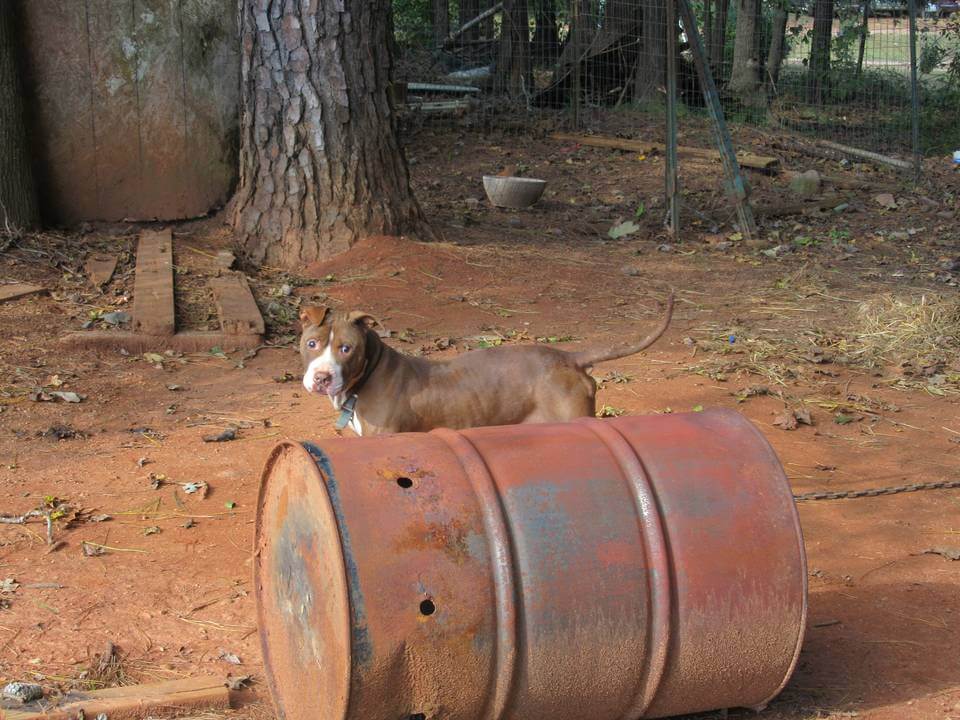 Pit Bull in Northampton County, North Carolina
We were alerted to a pit bull who was being kept in a wire crate with no protection from the elements. Temperatures were expected to drop into the teens that night, endangering this neglected pup's life. Our CAP team worked with local law-enforcement officers to seize him and take him to a local animal shelter.
Animal-Care Presentations in Halifax County, North Carolina
Our fieldworkers gave presentations at an elementary school to teach kids about basic animal care. The children were engaged and welcoming and asked lots of awesome questions!
Chickens in North Carolina
Chickens had been purchased as a business venture for "free-range, organic" eggs. But when the venture failed, dozens of hens were left crammed into the side yard of a rural boat-repair shop in North Carolina and all but forgotten.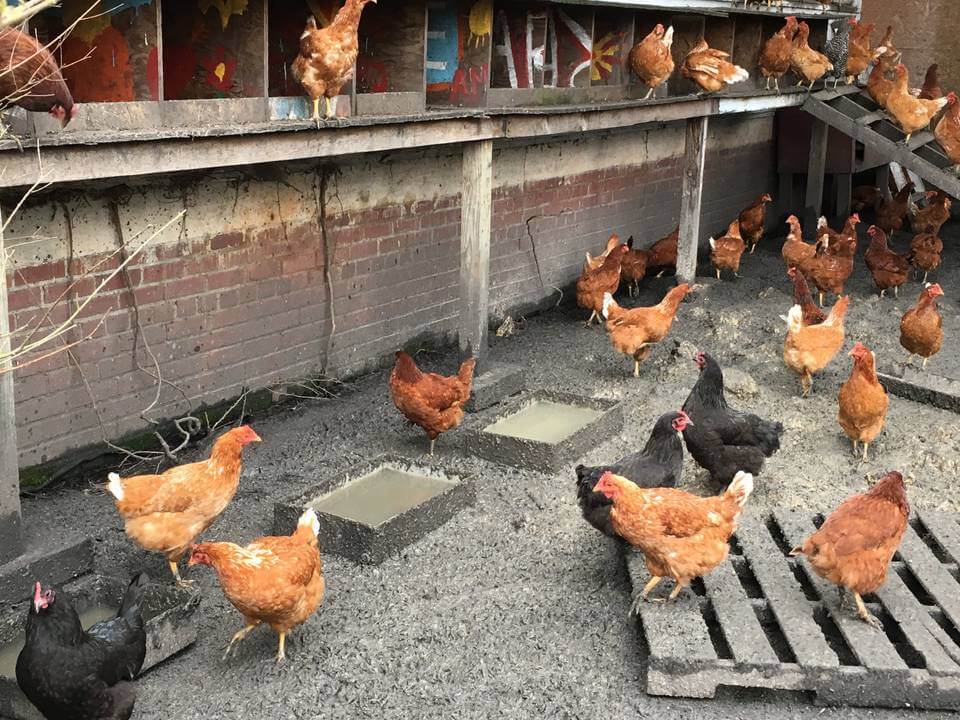 The animals were being fed sporadically by a so-called "caretaker," and they watched as other birds were slaughtered for meat. Some were sick or injured, while others were terrorized by predators. Thankfully, a compassionate person alerted our fieldworkers to these chickens' living conditions and whereabouts, and the property's owners permitted our team to take them. Those who were sick and injured were freed from their suffering, and eight of the surviving hens were transferred last week to the Piedmont Farm Animal Refuge in Pittsboro, North Carolina.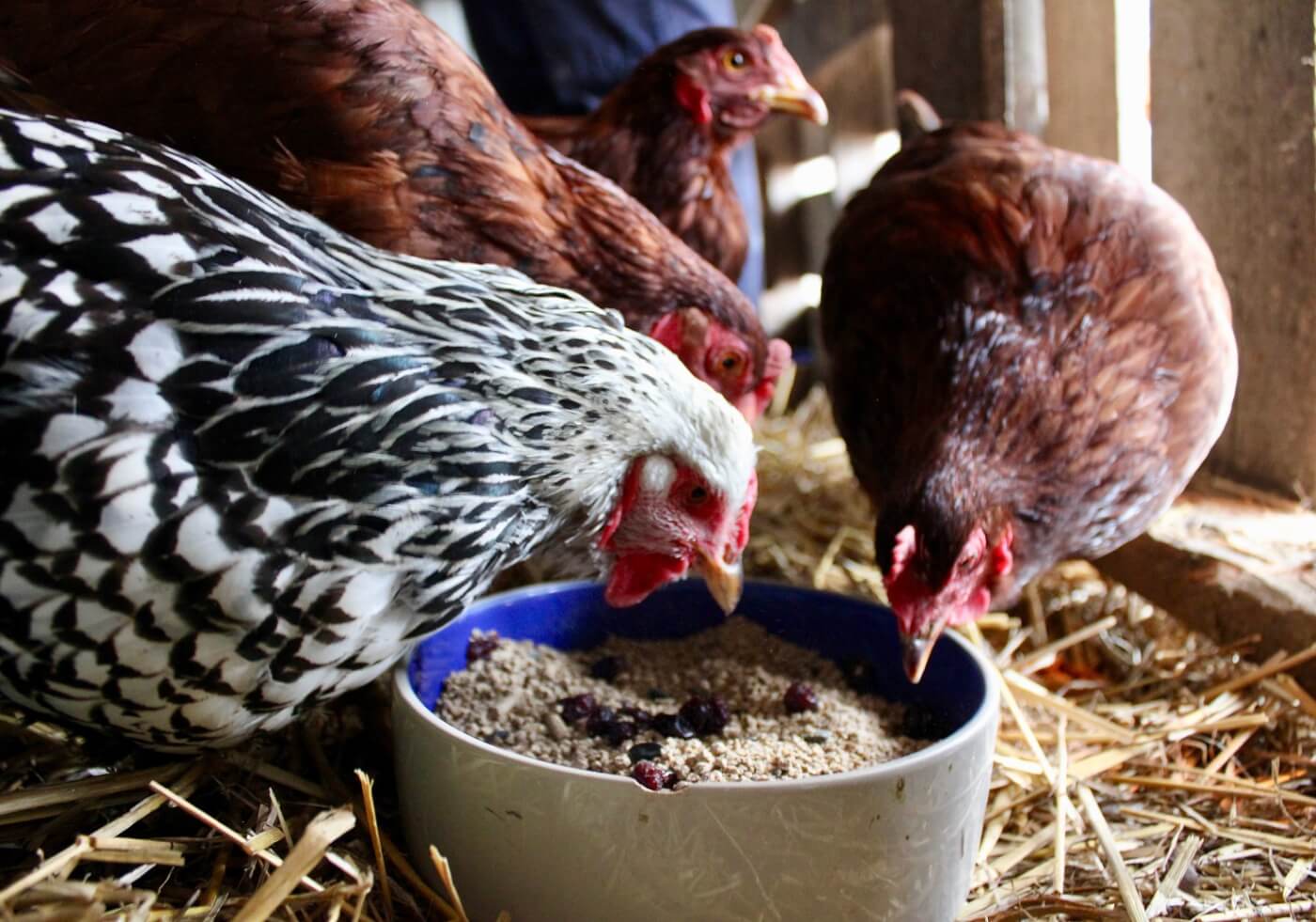 *****
These cases are just the tip of the iceberg—our CAP fieldworkers encounter many animals each week who are in vital need of help.
Learn more about our CAP fieldworkers and the animals they help.
You, too, can make a difference for animals. Remember: Adopt, don't shop; have your animal companions spayed or neutered; volunteer at your local animal shelter or rescue center; and ask your local government how you can help get laws passed that would require animal-care standards and ban tethering, breeding, and the selling of animals in pet shops. Click below to learn more and take action: