Ever wonder what our Community Animal Project (CAP) team does? Our fieldworkers drive for hours each day to check on animals in the areas surrounding our Norfolk, Virginia, office. They provide them with sturdy doghouses, straw bedding, toys, food, water buckets, flea and tick prevention and deworming medicine, transportation to and from sterilization appointments, and much-needed attention and affection. To get a better idea of what our CAP fieldworkers see and do, check out some of these recent cases:
Brownie
Before PETA's fieldworkers met Brownie, she was tethered to a plastic house by a very short leash, and her drinking water had frozen over. Our team members provided her with a longer, lightweight tether and a sturdy PETA doghouse. They also replaced her drinking water and explained to her guardian that they must check on and replace it every few hours during subfreezing temperatures.
Coco
Coco also received a sturdy, custom-built PETA doghouse, which replaced her flimsy plastic one that was often in pieces.
Crystal
PETA fieldworkers discovered Crystal running loose at a North Carolina trailer park. The petite American Eskimo mix was suffering from a massive infected wound caused by a too-small collar, which had become embedded in her neck. We rushed her to an emergency veterinary clinic, where she received vital medical care. She's now flourishing in a PETA foster home. Click to find out more about adopting this sweet girl.
Dylan
Dylan showed up at the home of a kind North Carolina resident on New Year's Day. His rescuer called our CAP team to come retrieve the basset hound mix. When our fieldworkers arrived, they realized that Dylan didn't just need shelter from the storm—he also needed urgent veterinary care for a massive infected wound on his neck. He got some long-overdue medical treatment and lots of TLC. Now, he's in need of a loving home. Click to find out more about adopting the sad-eyed pup.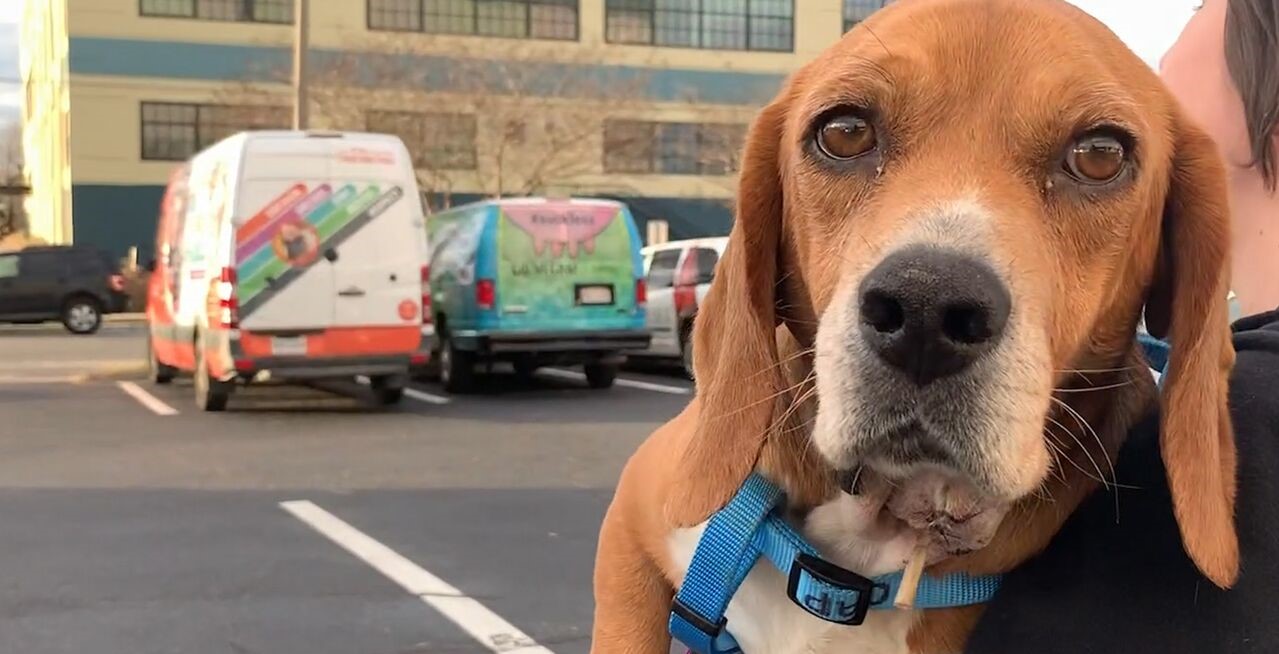 Leonard
This young puppy was likely hit by a car days before his guardian called for help. Thankfully, the puppy's guardian gave him to PETA and we rushed him to the emergency vet. Leonard had a badly broken leg, and the veterinarian recommended amputation. Thanks to several donors who funded his surgery, he's now recovering in foster care.
Midnight
Our fieldworkers worked with local law enforcement to have Midnight—a young dog who was lonely, chained, and abandoned—picked up and transferred to the Norfolk Society for the Prevention of Cruelty to Animals for a chance at adoption.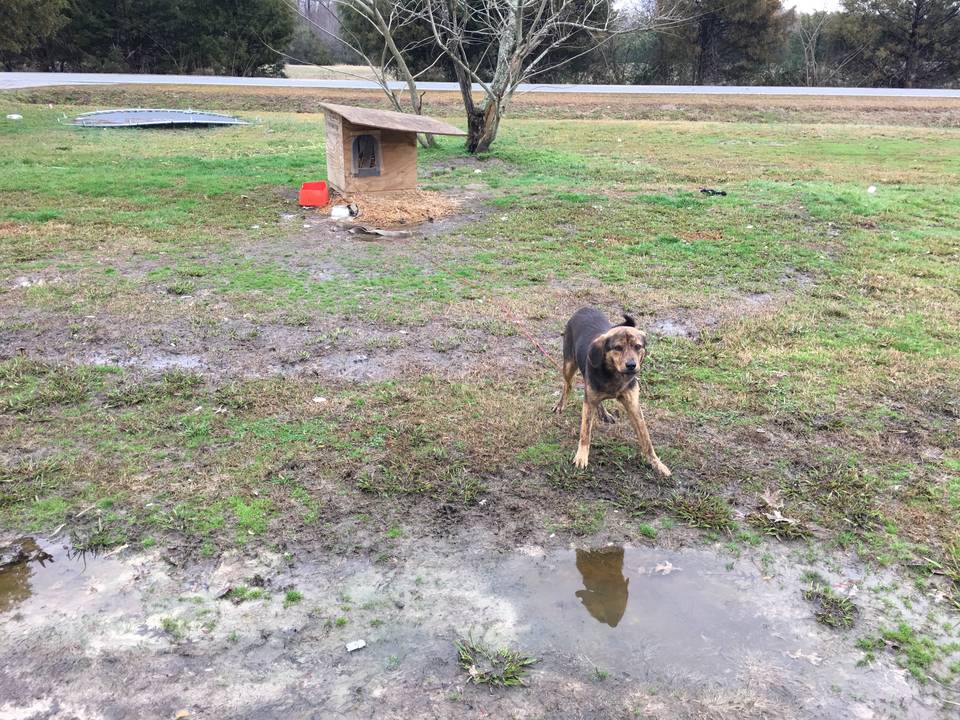 Sherah
Sherah, a geriatric German shepherd, suffered from severe hip dysplasia, arthritis, and difficulty walking. She had also lost her vision and developed diarrhea. Her guardian sought PETA's help for end-of-life assistance. Sherah was peacefully freed from her suffering. Her family expressed their gratitude, writing:
"So grateful for Peta. My sweet dog has been a member of our family for 13 years …. [W]e were left with no other alternative. Thankful for Peta."
A Stray Dog in Norfolk
Our fieldworkers caught this elusive stray dog and reunited him with his grateful guardian, who'd been frantically searching for him for at least two days.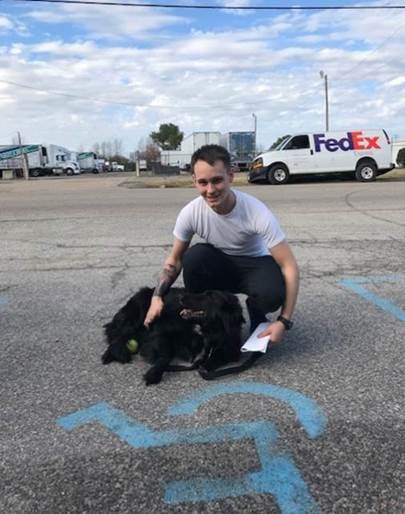 Three Puppies
Our fieldworkers secured the relinquishment of three puppies who were kept outside day and night. Our team transported the puppies to the Virginia Beach Society for the Prevention of Cruelty to Animals, where they'll be put up for adoption!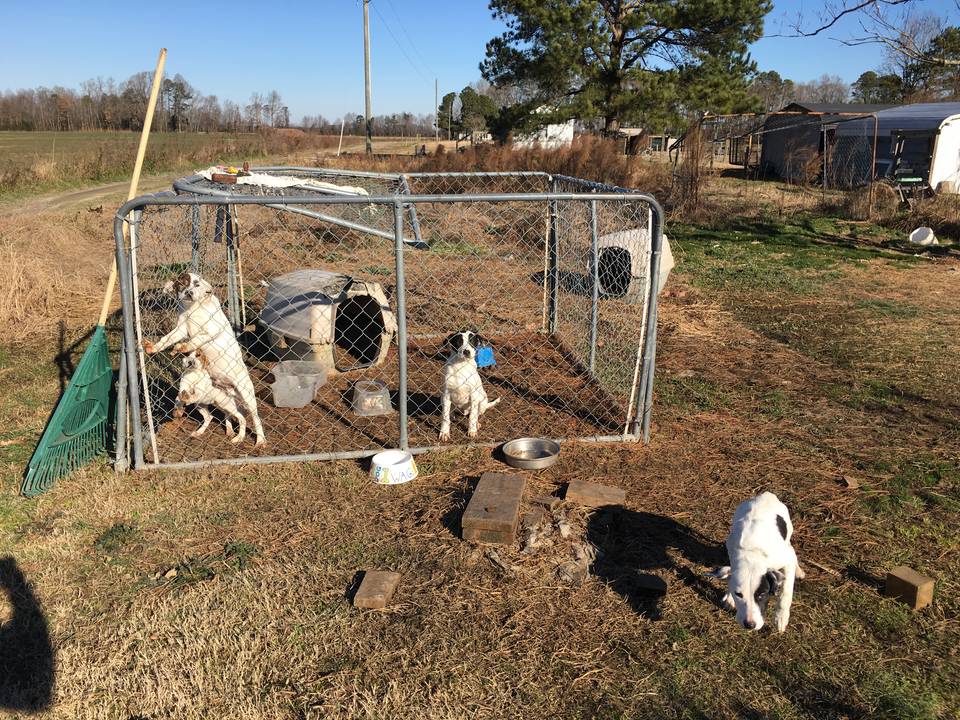 Ping Pong
By chance, our team spotted Ping Pong, a Pug mix, tied up outside with no shelter whatsoever—and temperatures were dropping into the 20s at night. We worked with local law enforcement to have this dog and a second one on the property seized. And thank goodness—we later learned that the dogs' owner was likely no longer living on the property, which means both dogs could have died of hypothermia or starvation. Ping Pong is now waiting to find his perfect match—click to inquire about adopting him!
*****
These cases are just the tip of the iceberg. Our CAP fieldworkers encounter countless animals each week who are in vital need of help.
You can make a difference, too. Help us end animal homelessness by adopting animals and never buying them, by spaying or neutering your animals, and by working to pass laws that would require animal-care standards and that would ban tethering and breeding as well as the selling of animals in pet shops. Volunteer at your local animal shelter. And please, when you see animal abuse, always try to stop it or at least report it.