It's officially time to get back to the school-day grind, and we know how easy it is to resort to bringing PB&Js or a container of hummus and pita chips for lunch. (Hey, we're not judging.) If you're tired of the same old work lunches and ready to try some new and nutritious vegan meals, we've got you covered! A healthy vegan diet rich in vegetables and other plant-based protein is one of the best ways to save animals, help protect the environment, and improve one's health (teachers need to survive flu season somehow!), so having a healthy vegan midday meal is important—and should be an enjoyable pause to nourish yourself during your busy day.
Check out these delicious and healthy plant-based lunch options that can be prepared in less than half an hour and will have you looking forward to lunch all morning long. We'd be surprised if you aren't the envy of everyone in the teacher's lounge with these scrumptious lunchtime meals. 🙂
This versatile recipe is perfect to spread between toast with some lettuce, sprouts, and tomato to make a hearty sandwich or to toss on a bed of greens for a filling salad.
All the satisfaction of a burrito packed into an easy-to-transport mason jar. What could be better? And don't forget to save some leftovers for an easy burrito dinner later in the week.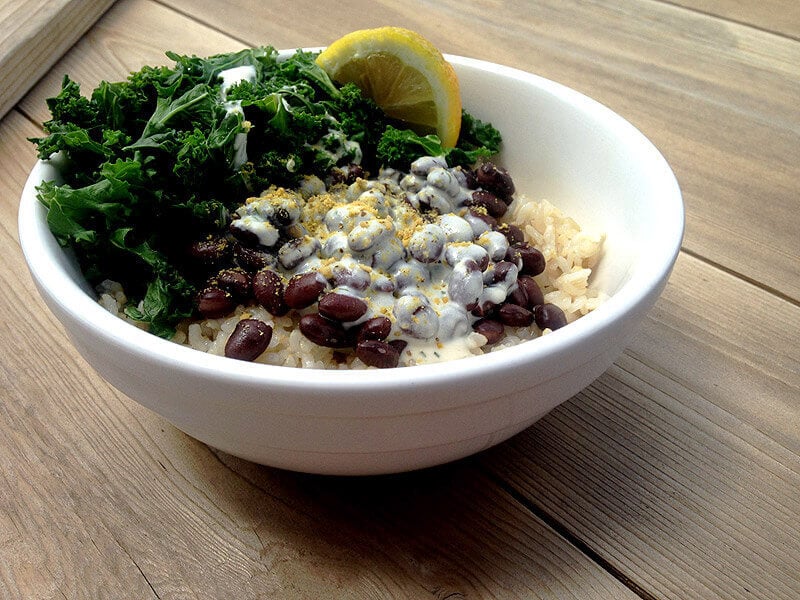 This hearty and healthy bowl is deceptively simple—it takes less than 15 minutes to prepare. And it's a nutritional powerhouse, so it'll keep your energy up throughout the afternoon.
This delicious salad is full of healthy and inexpensive ingredients and tastes great on its own or with a side of corn tortillas or chips. Mix it with greens to stretch the servings and make a few lunches from one batch.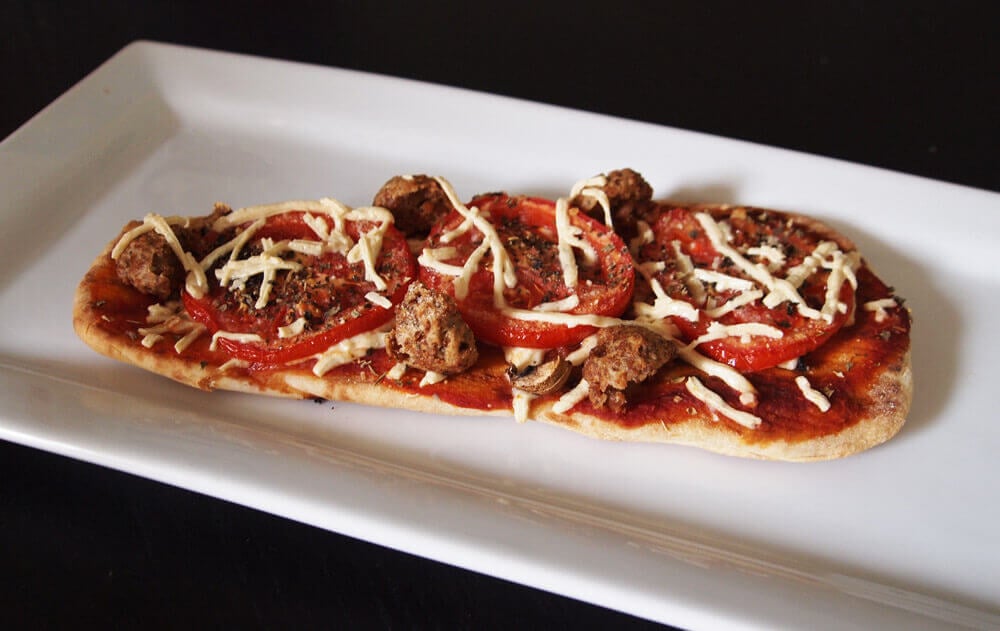 Some days call for pizza—even if all you have to work with is the teacher's lounge kitchen. Try this super-simple pizza made on vegan naan (Indian flatbread). The recipe says to bake it, but a microwave can work in a pinch.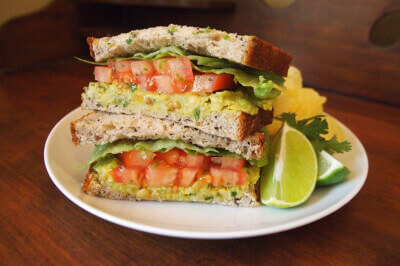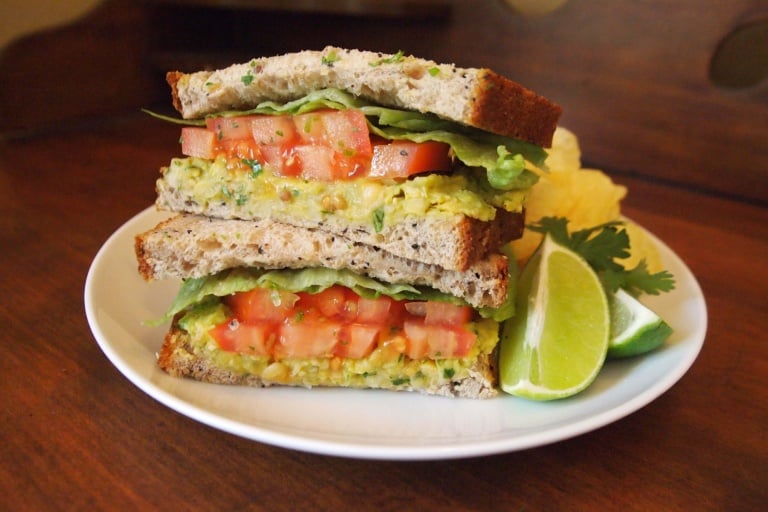 Wondering where vegans get their protein? Answer: this sandwich. This simple recipe is packed full of nutrients, inexpensive, and easy to make, and it'll keep you satisfied until dinner.
This spicy noodle dish is the perfect base on which to add extra vegetables of your choice for an even healthier meal. Plus, it's so quick and easy that it makes for an ideal lunch staple.
Here's another protein star. Featuring spelt berries, spinach, green lentils, and other plant-based delights, this power bowl will keep your energy up until the end of the workday.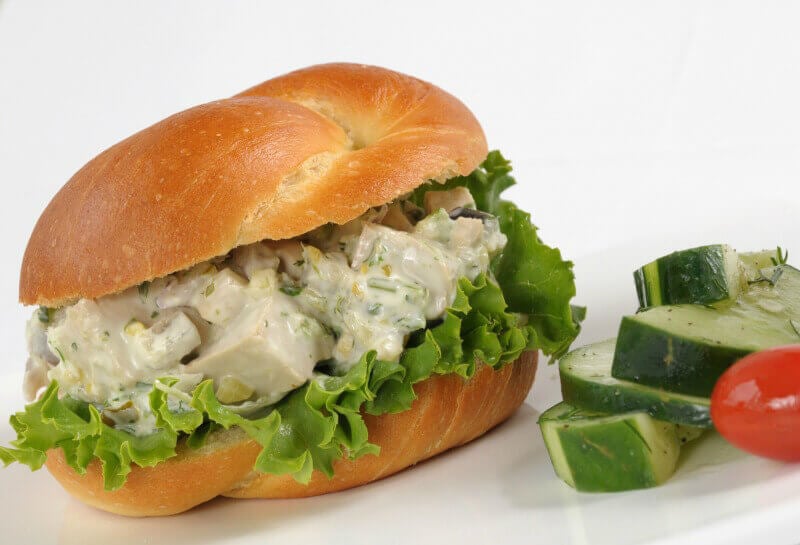 While most of these recipes don't incorporate mock meats, this hearty salad lets vegan chicken shine—and it's mouthwateringly good. This is another versatile salad that's perfect as either a sandwich filling or a salad topping.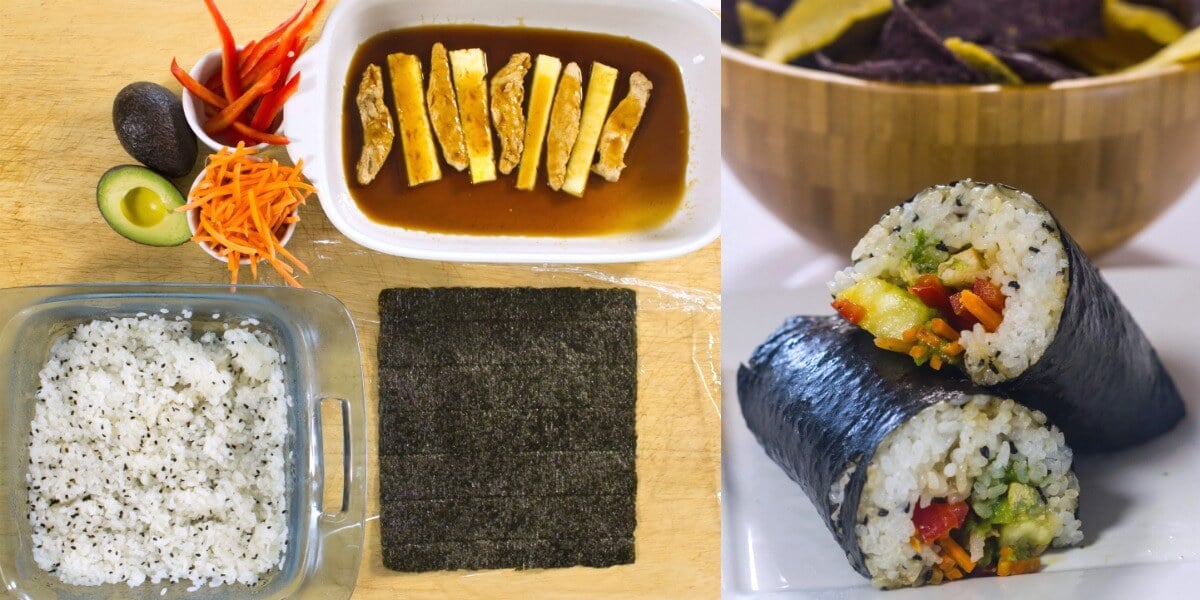 Can't decide between sushi and a burrito? Have both with this heavenly take on a sushi roll. This is another recipe that calls for vegan chicken, but you could just as easily replace it with extra-firm tofu, seitan, or tempeh if you preferred.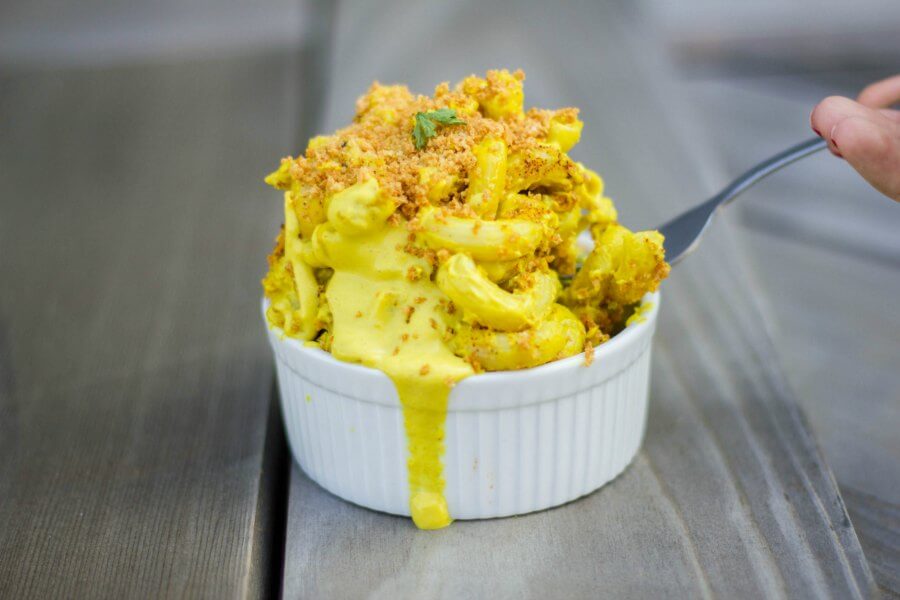 The name says it all—this comforting bowl of goodness is too easy not to become part of your regular luncheon routine. This is another dish that pairs well with additional veggies (try adding steamed broccoli for mac 'n' "trees").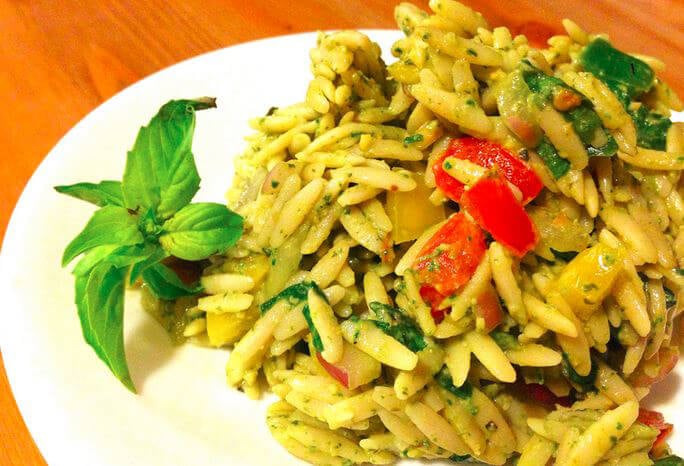 Think of this as pasta salad with a twist. Delicious served warm or cold, this flavorful orzo salad full of chopped veggies and yummy basil is satisfying and fresh.
Is there anything a chickpea can't do?! This sweet and savory bowl of plant-based deliciousness will delight your taste buds and fill you up—and will cost you only approximately $3 per serving.
You can make a pot of this for dinner and bring leftovers for lunch—believe me, you'll want seconds. Improvise on this recipe by adding extra spice for a kick or tossing in extra veggies such as squash, zucchini, and shredded carrots.
This colorful and scrumptious salad features soba noodles, crunchy rice noodles, red bell pepper, edamame, and carrots—all piled high in a portable mason jar, making it a perfect go-to lunch option.
*****
Need more inspiration on ways to make your school day kind? Join TeachKind's mailing list!