Vegan
Rice, Bean, and Kale Bowl With Lemon-Dill Tahini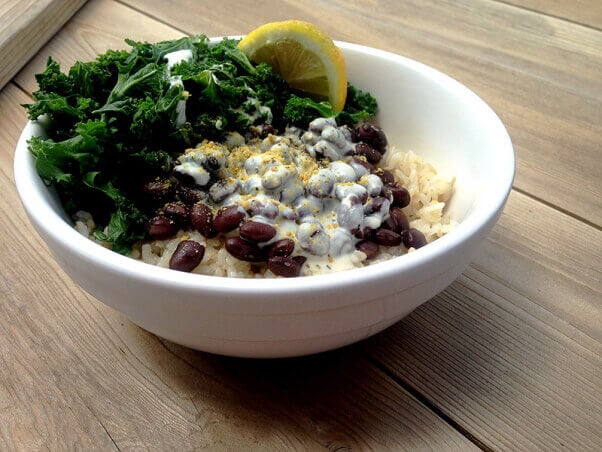 Print
Ingredients
1 can

black beans

1/4 cup

tahini or hummus

2 Tbsp

lemon juice

1 Tbsp

fresh dill

1 1/2 cups

cooked brown rice

1 bunch

kale, steamed

1 Tsp

vegan Parmesan (optional)
Instructions
Heat the black beans in a medium saucepan on medium heat.
Mix the tahini, lemon juice, and dill together in small container, adding water as needed until the consistency resembles dressing.
Layer the cooked brown rice, black beans, and steamed kale in a bowl and top with the tahini dressing. Sprinkle with vegan Parmesan and enjoy!
Makes 3 servings