The time has come for PETA to crown the Most Beautiful Vegan Celebrities of 2018, and this year's titles are going to two of the most prominent vegan role models in Hollywood: filmmaker Ava DuVernay and actor Benedict Cumberbatch.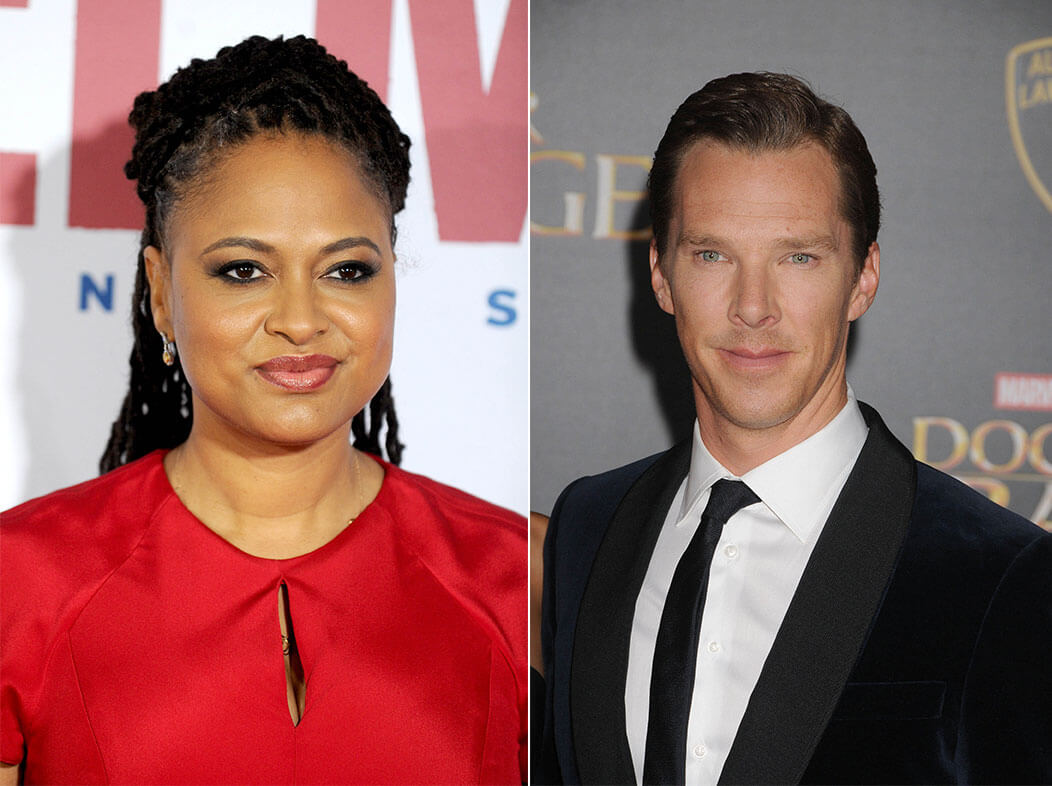 © StarMaxInc
DuVernay and Cumberbatch are saving animals—not only by refusing to eat them but also by sharing their commitment with the world. The vegan powerhouses behind Selma and Doctor Strange beautifully show what it means to be a compassionate star in 2018.
DuVernay, the barrier-breaking 13th and A Wrinkle in Time filmmaker, has pointed out on Twitter that going vegan is a social justice issue—and as the Oscar-nominated director told The Hollywood Reporter, "My mom always said to treat others like you like to be treated. … [E]veryone wants to be … respected and treated in a loving way."
Like many food trends that seem new, black veganism has historical roots. "For a lot of black people, it's also about social justice and food access. The food we've been eating has been killing us."https://t.co/xja5tGRVUs

— Ava DuVernay (@ava) December 1, 2017
Meanwhile, the Emmy Award–winning Cumberbatch praised his new vegan lifestyle every opportunity he got during his press tour for Avengers: Infinity War—and when Time Out London asked how he got in shape for the role, he was quick to respond, "I eat a plant-based diet."
https://www.youtube.com/watch?v=LDgTYUaZN5A?rel=0&&start=37&amp
Other top contenders this year included chart-topping musicians Ne-Yo, Jason Derulo, Gaby Moreno, will.i.am, and Swizz Beatz as well as actors Thandie Newton, Sofía Sisniega, Zac Efron, and Ellen Pompeo.
Did you hear? #GreysAnatomy star @EllenPompeo was inspired to go #vegan and her whole family joined her! 💚 It's never been a better time to make the compassionate switch. https://t.co/1UeqPpDVq1

— PETA (@peta) May 8, 2018
Past winners of PETA's annual award—which previously recognized the "Sexiest Vegan/Vegetarian Celebrities"—include Jenna Dewan Tatum, Ruby Rose, Maggie Q, Jhené Aiko, Ellen Page, Jared Leto, Jessica Chastain, Kristen Wiig, Russell Brand, Carrie Underwood, Natalie Portman, Shania Twain, Leona Lewis, André 3000, Tobey Maguire, and Alicia Silverstone.
You Can Be Beautiful, Too!
True beauty comes from within—that's why these celebrities are attractive, inside and out. Find it within yourself to make the same compassionate decision never to eat animals. If you're not already vegan, you're in luck—making the switch has never been easier, thanks to PETA's vegan starter kit. Click below to order your free kit and discover just how easy it is to go vegan today: