I can't decide if I would rather see PETA's Sexiest Vegetarian Celebrity winners shoot a "Veggie Love" commercial together or do a comedy sketch about which one of them is hotter. Either one would be sure to be hilarious, since Kristen Wiig's and Russell Brand's comedy (and vegetarian pork) chops took them straight to the top of this year's competition.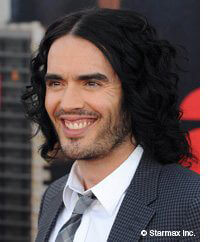 As a previous Sexiest Vegetarian in the U.K. winner, Russell might be nearing Sexiest Vegetarian world domination. When Kelly Ripa recently asked him if he supplemented his diet with fish oil, Russell responded, "I'm vegetarian. I think it's cruel to squeeze oil out of a fish. Also, I don't like the idea of dry, oil-less fish swimming about."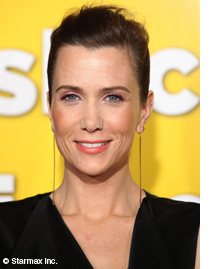 Fans of Saturday Night Live and the hit movie Bridesmaids will be excited to hear of Kristen Wiig's coronation. Kristen, who credits her toned physique to running, yoga, and, of course, her healthy diet. We'll say "I do" to that.
Congratulations to both winners!

Written by Michelle Sherrow