PETA Science Consortium International e.V. recognizes and awards scientists who embrace modern, animal-free testing methods. Some of the awards are exclusively for scientists in the early stages of their careers—such as undergraduate and graduate students—because school programs often lag in providing a comprehensive background in human-relevant, animal-free research methods. The awards cover the cost of travel expenses, allowing early-career scientists to attend conferences and workshops in order to advance their knowledge of non-animal testing methods and participate in networking opportunities that can help further their careers.
Recent Travel Award Winners
Congratulations are in order for Tiffany Yanez Zapata (a regulatory toxicologist at Diversey) and Elena Chung (a Ph.D. student in computational and integrative biology at Rutgers University) for winning the Science Consortium's award to attend the Summer School on Innovative Approaches in Science.
Taking place at the North Carolina Biotechnology Center in Research Triangle Park, North Carolina, from June 7 to 10, 2022, the summer school will provide Tiffany and Elena with an opportunity to advance their knowledge of innovative, non-animal testing approaches, including in vitro and computational models. They will also meet with PETA scientists who will be attending and presenting at the event.
The Science Consortium is also pleased to announce award-winner Alicia Reyes Valenzuela, a Ph.D. student in biological and biomedical engineering at McGill University in Montréal. She'll travel to Nice, France, to attend the Lung In Vitro Event for Innovative & Predictive Models on June 13 and 14, 2022. There, she'll learn about human cell–based in vitro lung models and meet with PETA scientists who will be presenting at the event.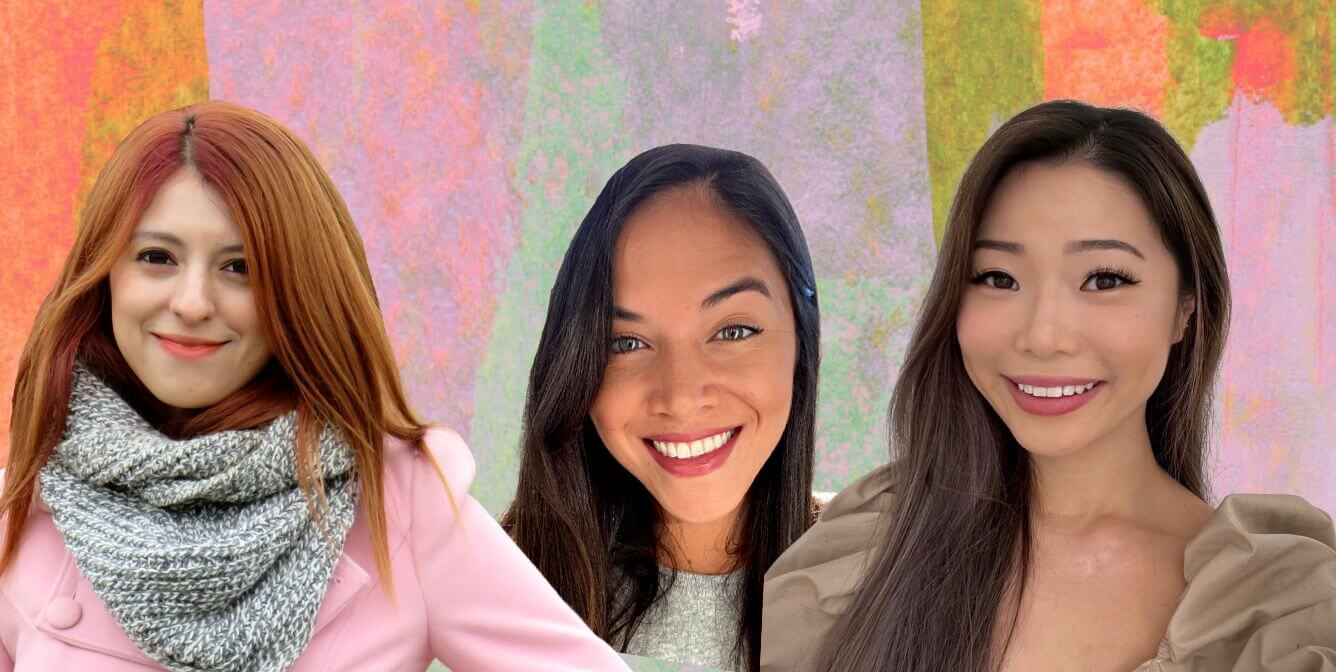 To date, the Science Consortium has sent early-career scientists to conferences and workshops around the world, such as the Institute for In Vitro Sciences Practical Methods for In Vitro Toxicology Workshop, the International Congress of the European Society of Toxicology In Vitro, the European Commission's Joint Research Centre Summer School on Non-Animal Approaches in Science, and the Society of Toxicology annual conference—the largest toxicology event in the world, drawing thousands of attendees annually.
Equipment and Cash Prizes for Scientists Embracing Non-Animal Methods
In addition to early-career scientist awards, the Science Consortium regularly presents awards to researchers in order to ensure that they have the tools they need to replace the use of animals in tests with modern, animal-free methods.
The Science Consortium is currently co-organizing grants for scientists for free antibodies to use in their research. These antibodies will replace those obtained by injecting animals with viruses, bacteria, and other foreign substances and then repeatedly bleeding them or inserting needles into their abdomens.
In early 2022, the Science Consortium donated a piece of equipment—worth $20,000—to a contract research organization that exclusively develops and conducts non-animal tests to replace the use of rabbits in tests in which chemicals are applied directly to their eyes.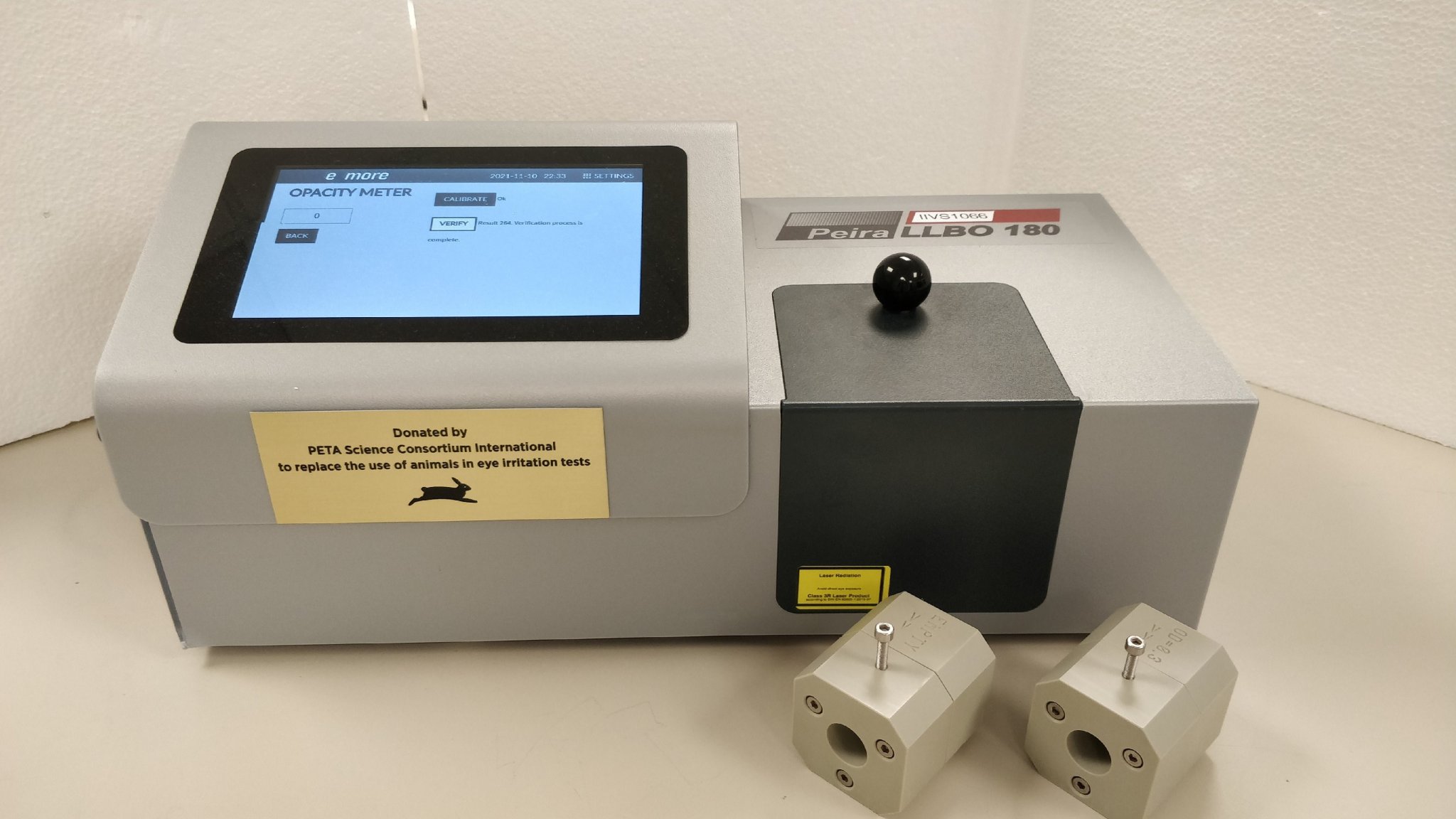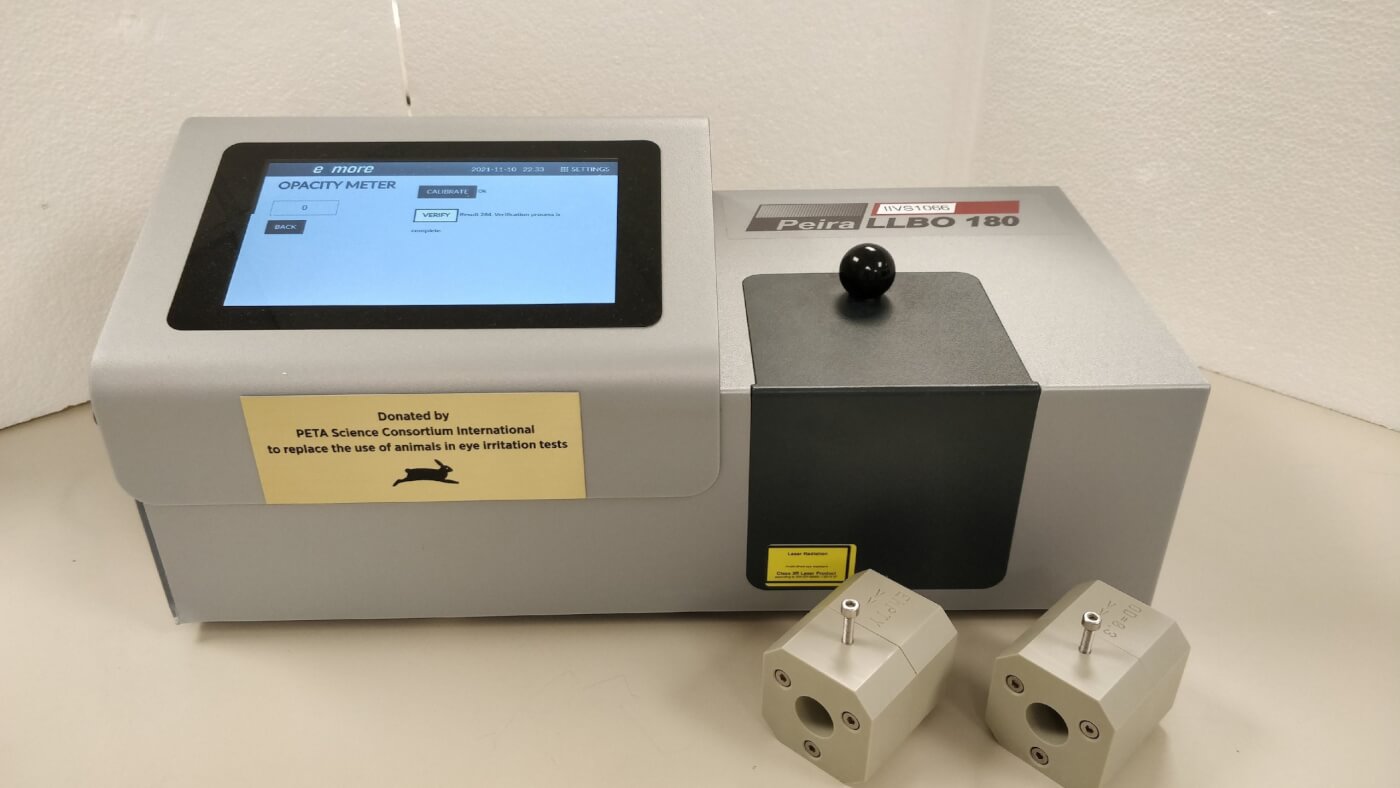 The Science Consortium previously partnered with biotech company MatTek Life Sciences in 2021 and 2015 and with Epithelix in 2018 in order to provide scientists with free three-dimensional human tissue models of the respiratory tract that can be used to test cosmetics, pharmaceuticals, industrial chemicals, pesticides, and household products—instead of squeezing rats into narrow tubes and forcing them to inhale toxic substances.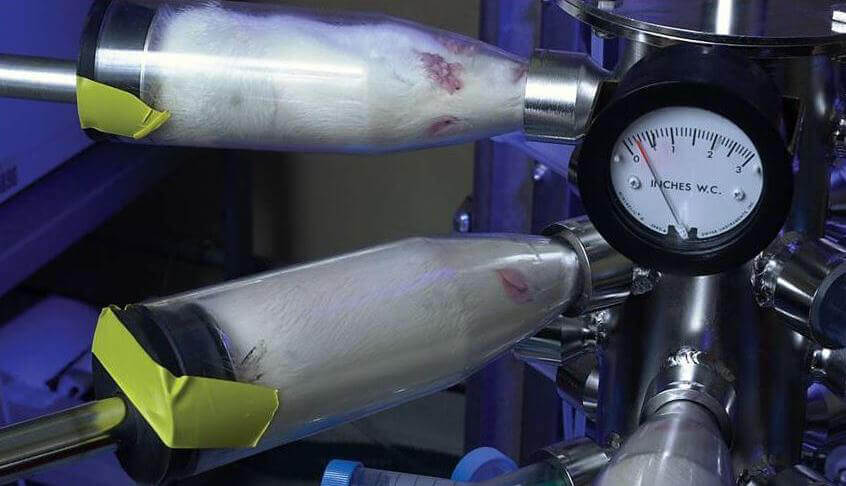 Rats squeezed into inhalation tubes.
By 2019, the Science Consortium had sent hundreds of thousands of dollars' worth of testing equipment from VITROCELL to laboratories in the U.S. and Europe. These devices can be used—instead of animals—to expose cells to chemicals. In 2021, the Science Consortium, in partnership with MedTec Biolab, awarded a similar device to a laboratory in Canada.
The Science Consortium has also awarded cash prizes to researchers for contributing scientific information to an online database, the Adverse Outcome Pathway (AOP) Wiki. AOPs are used to organize existing scientific information and help scientists understand the events that lead to an adverse outcome when an organism is exposed to a chemical. AOPs can also be used to design non-animal testing approaches. Winners of the Science Consortium's awards have made hundreds of updates to the AOP-Wiki.
---
Overall, the Science Consortium and its members have donated millions of dollars toward improving and implementing non-animal test methods, including funding their development and validation as well as organizing free workshops, webinars, and training opportunities for scientists.