Update: February 13, 2020
Our award winners, Dr. Baylor Steele of the U.S. Environmental Protection Agency (EPA) and Dr. Aline Chary of the Luxembourg Institute of Science and Technology, have completed the Institute for In Vitro Sciences workshop that helped them learn more about animal-free testing:
"As a scientist with little knowledge of in vitro methods prior to attending the [work]shop, I feel that I have gained an invaluable and critical understanding of non-animal testing approaches," says Dr. Steele. "The workshop has significantly improved my capabilities as a toxicologist with the EPA and has enabled me to advance the use of non-animal test methods…"
Dr. Chary said she appreciated being able to discuss her research with other scientists, adding, "This workshop showed me how important it is that we…work together with regulatory agencies and industries to develop alternative methods…to animal testing."
Read more about the award winners and the Institute for In Vitro Sciences below.
Originally published December 4, 2019.
For nearly 40 years, PETA has rescued countless animals from deadly tests. PETA scientists are making sure that the next generation of researchers continues to embrace real science that saves lives—both human and nonhuman.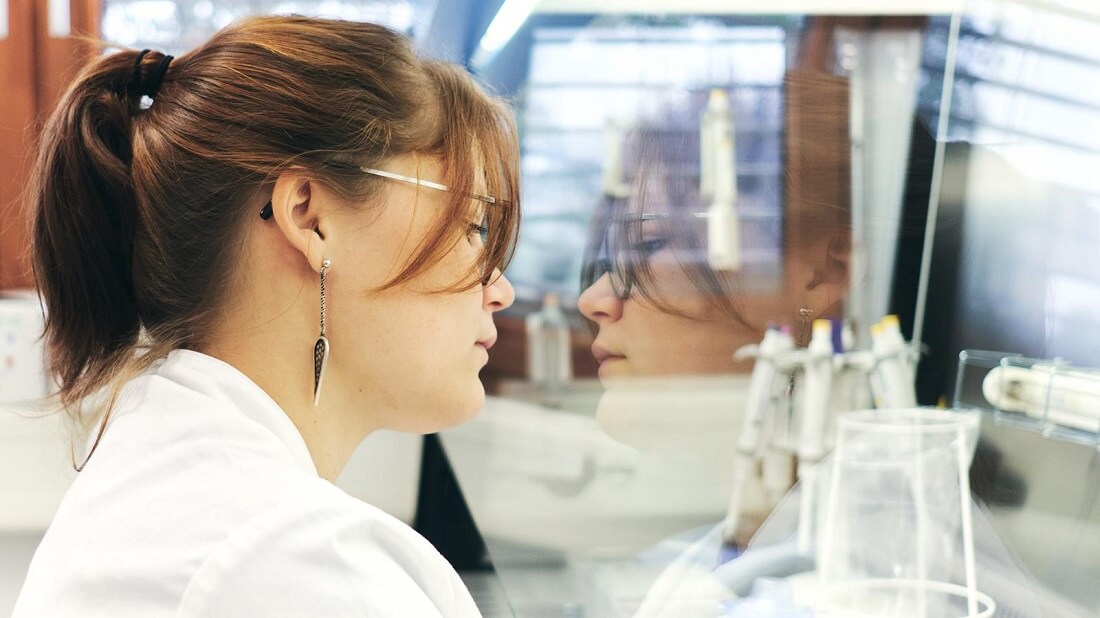 The PETA International Science Consortium Ltd. recently chose two winners of its third annual Early-Career Scientist Award, which offers young researchers a grant to attend the prestigious Institute for In Vitro Sciences Practical Methods for In Vitro Toxicology Workshop.
Dr. Baylor Steele, a toxicologist with the U.S. Environmental Protection Agency (EPA), and Dr. Aline Chary, an engineer in cellular biology with the Luxembourg Institute of Science and Technology in Belvaux, Luxembourg, were standouts in a pack of highly skilled applicants from around the world.
Both winners will attend next month's workshop in Gaithersburg, Maryland, which includes four days of informative lectures by experts in the field of in vitro (non-animal) toxicology. They will also gain hands-on laboratory experience in applying in vitro methods to test for skin and eye irritation and corrosion, skin sensitization, phototoxicity, and cytotoxicity.
Countless animals are still used in experiments. Toxic chemicals are applied directly to their eyes, pumped into their stomachs, or rubbed onto their skin. But the world is moving away from using animals in toxicity testing. Earlier this year, the EPA announced that it plans to end toxicity tests on mammals by 2035, and with hard work and a little luck, it will take effect sooner and include all animals.
Human-relevant, animal-free research methods are vital to a career in toxicology and are being widely adopted by industry leaders. Despite these changes, graduate school programs often lag behind in providing a comprehensive background in these methods. The Science Consortium helps fill this gap by providing awards and a dedicated website on opportunities for early-career scientists.
We Can End Animal Testing, but We Need Your Help
When it comes to feeling joy, cherishing life, and experiencing pain, other animals are just like us. Please click on the link below and take a stand against animal testing today: