It's always a good time to crack open a book, and we've picked the best ones for kids who care about animals—so you can appeal to their interests and introduce new subject matter at the same time. Check out our list of animal-friendly books, and share it with your students and their parents.
For Kids Age 12 and Under
Baa Humbug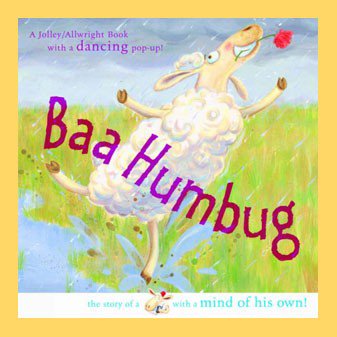 In this book about being an individual, Baa Humbug is a sheep with a mind of his own. He doesn't follow the herd, and he teaches us that it's OK to be different. Buy it!
Before You Were Mine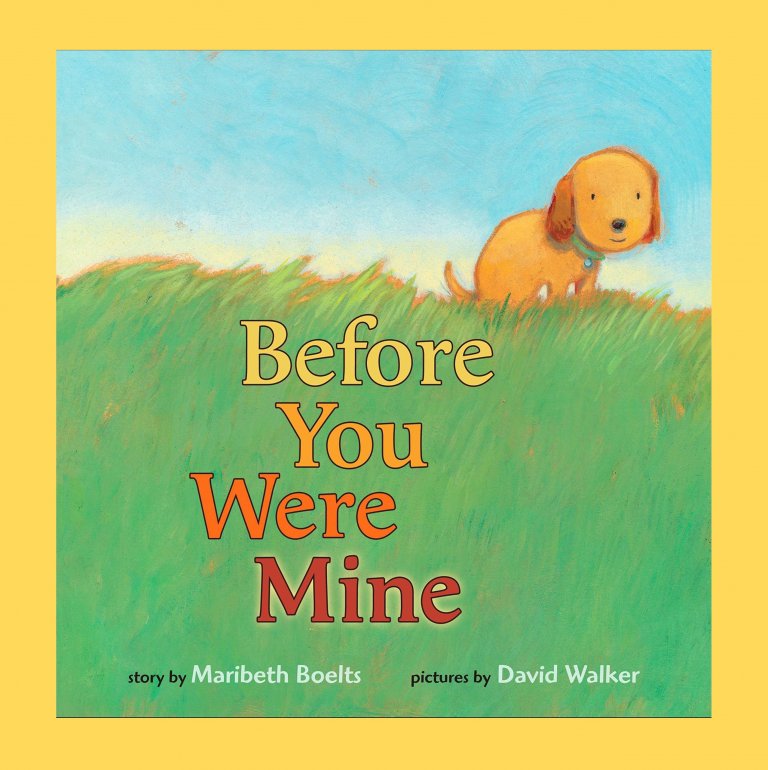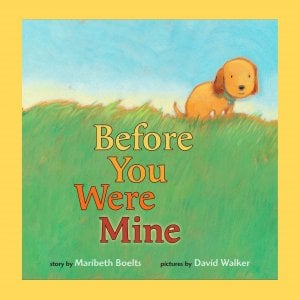 Enjoy this story of a boy and his adopted dog. While the child wonders what life was like for his dog before the two met, he knows that his new life will be full of love. Buy it!
Benji Bean Sprout Doesn't Eat Meat!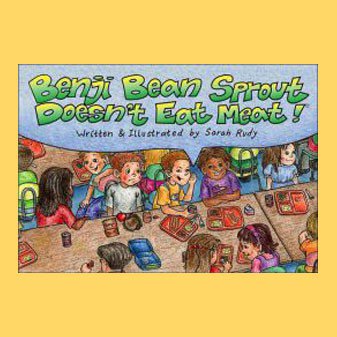 Benji "Bean Sprout" is just like any other boy, except for one thing: He doesn't eat meat. Follow Benji as he visits adorable animals at an animal sanctuary and discovers why he's a vegetarian. Buy it!
Black Beauty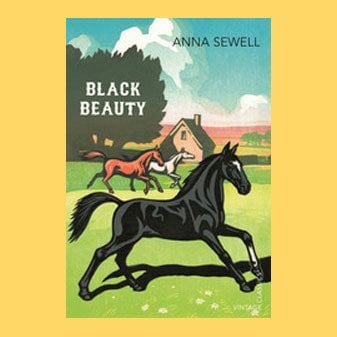 Black Beauty's story begins when he is a handsome, spirited young colt enjoying a carefree existence frolicking in the meadows with his mother and other horses. But his idyllic life changes when he's sold to a series of other people who don't always treat him kindly. Through Black Beauty's struggles and pain, we learn that horses and all animals deserve to be treated with kindness. Buy it!
Blueberries for Sal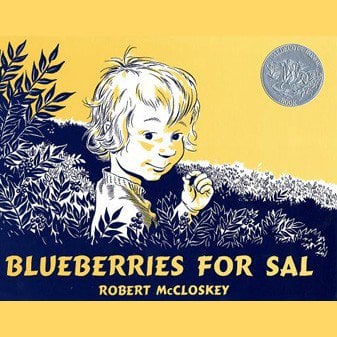 A human mother and her little girl go up the mountain to pick wild blueberries to preserve for the winter. At the same time, a bear mother and her little cub go up the other side of the mountain in search of blueberries to eat to prepare them for the winter. See what happens when the two mothers find that their little ones have inadvertently changed places! Buy it!
The Boy Who Loved All Living Things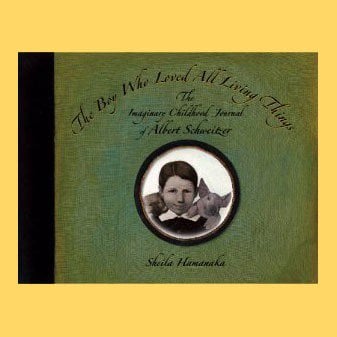 This is Albert Schweitzer's imaginary childhood journal in which he recounts how his animal friends taught him to be kind to all living creatures. Buy it!
The Boy Who Loved Broccoli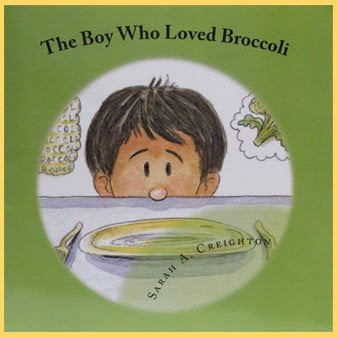 Baxter loves broccoli, and it gives him superpowers. He goes on to perform good deeds and convinces other people to eat broccoli so that they can be superheroes, too! Buy it!
Bree and Me: A True Story of a Rescue Rooster's Journey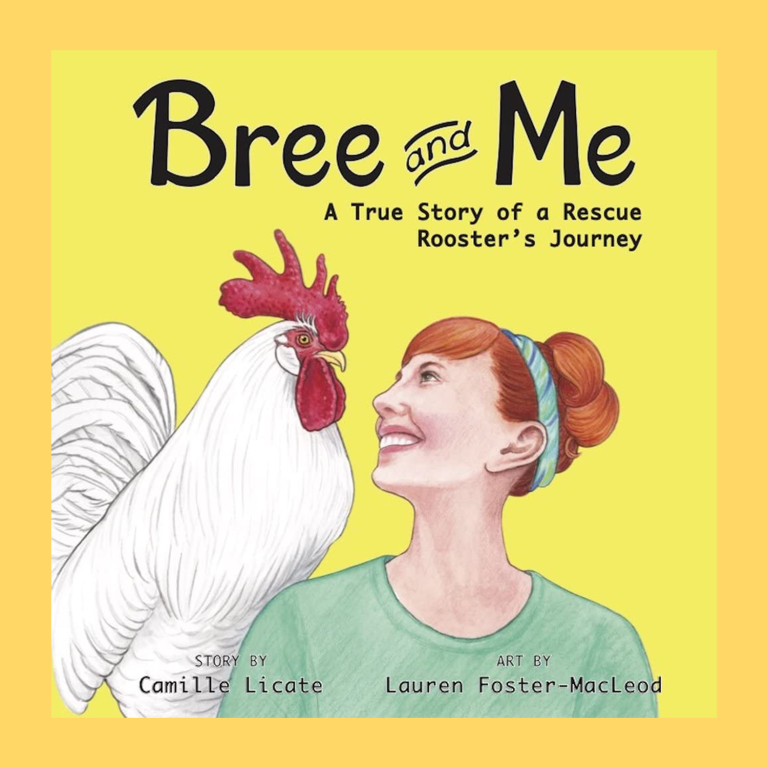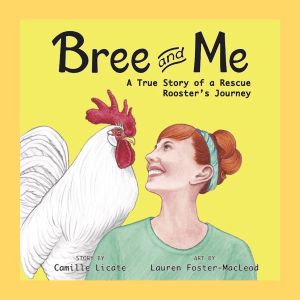 Author Camille Licate rescued Bree from a busy New York City street, and the rooster has since been an inspiration for people who now realize that chickens are sentient beings with the same desires we all have. This heartwarming true story shows how curious and loving roosters are. Buy it!
Buddy Unchained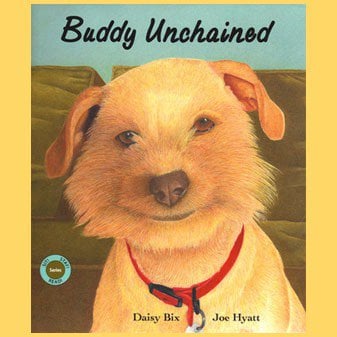 Buddy the dog was left chained outside without clean water or food. Follow his story, from his sad life in a backyard to the hope of being adopted into a loving home! Buy it!
Charlotte's Web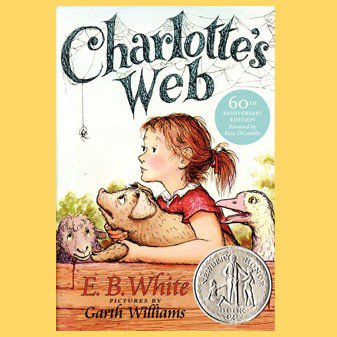 Charlotte's Web is the most famous animal-friendly children's book of all time! Wilbur the pig knows that his life on the farm is in trouble when he discovers that he's destined to be the farmer's Christmas dinner. That is, until his friends Fern the girl, Templeton the rat, and Charlotte the spider decide to help him. Buy it!
The Chicken Gave it to Me
Narrated by a chicken on a farm, this book exposes readers to the cruelty of using animals for food as well as to the common hopes that we all share. Buy it!
Claude and Medea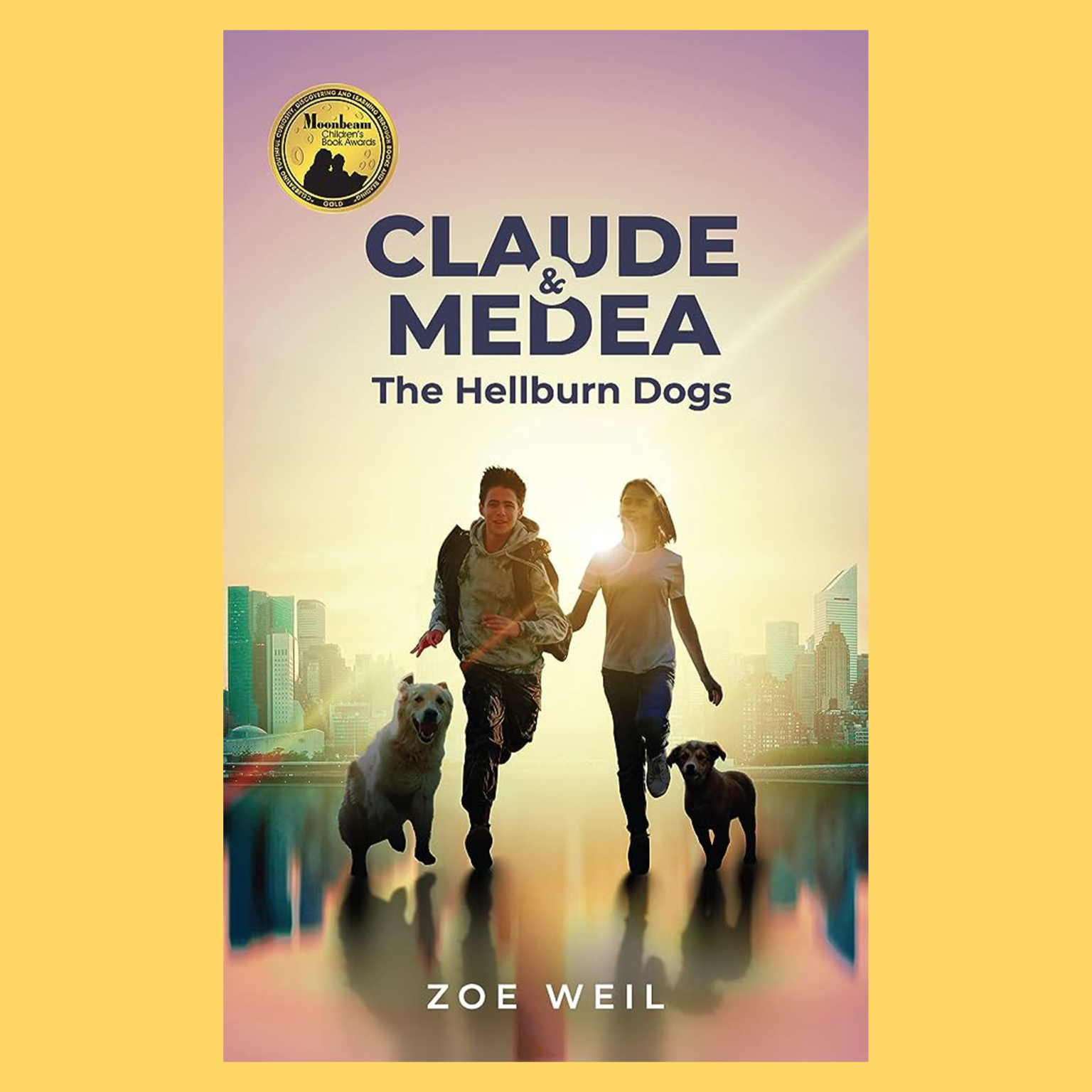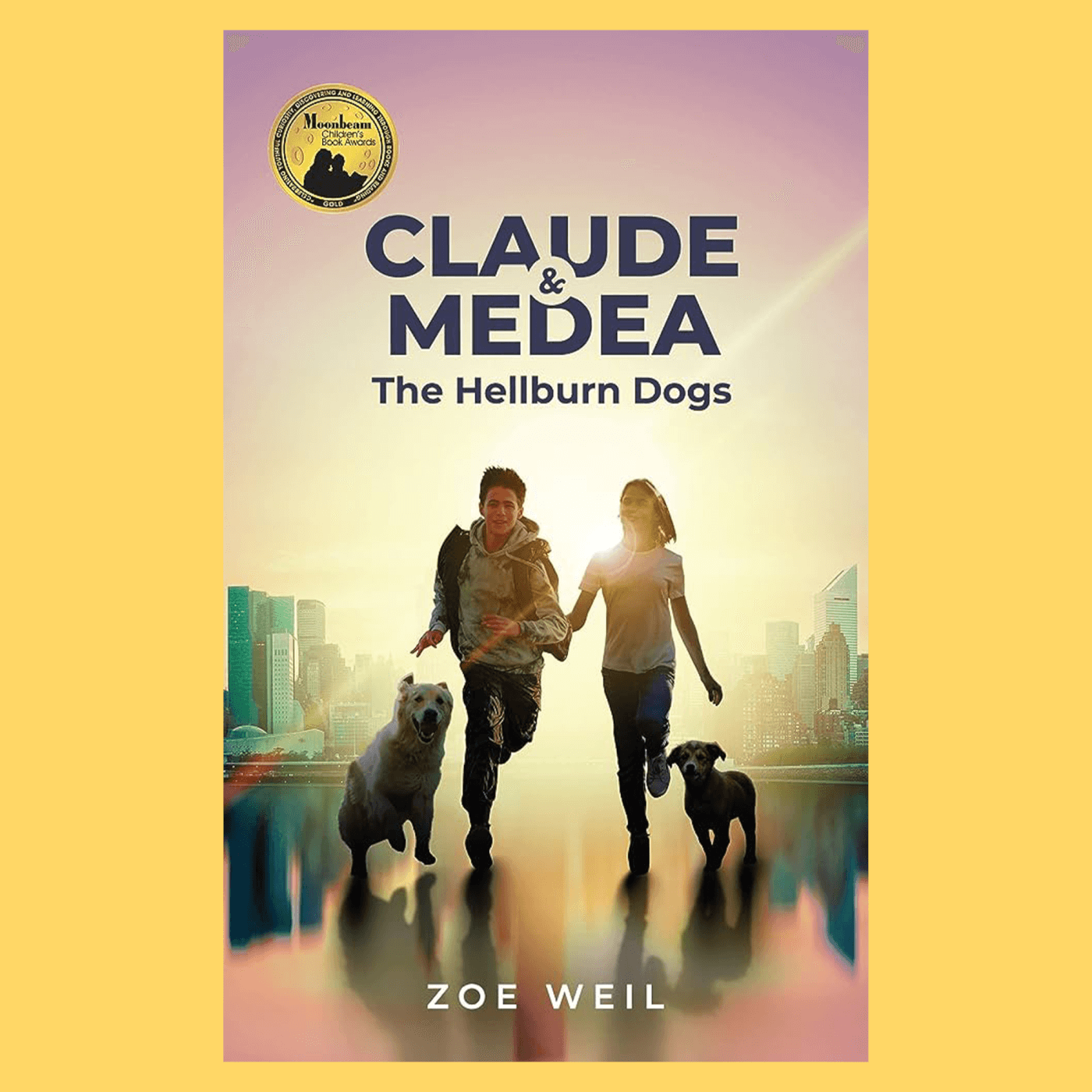 Claude and Medea: The Hellburn Dogs by Zoe Weil is a suspenseful story that takes readers on a journey of self-discovery. Seventh-graders Claude and Medea aren't expecting a quirky substitute teacher to change their lives, but she inspires this unlikely pair to view the world differently and become heroes for animals. This riveting tale touches upon the issue of testing on animals, which is a topic that interests many young people. You could supplement this page-turner with a free, age-appropriate virtual presentation by a PETA scientist about animal experimentation. E-mail [email protected] to request one. Buy it!
Dave Loves Chickens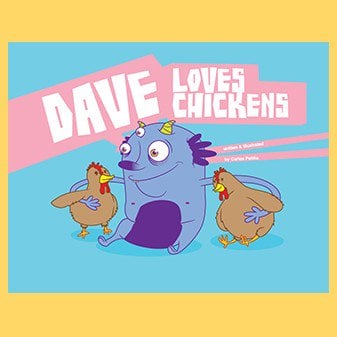 Dave is a lovely monster from far, far away who doesn't understand why humans eat animals. Buy it!
Farmer Sue Knew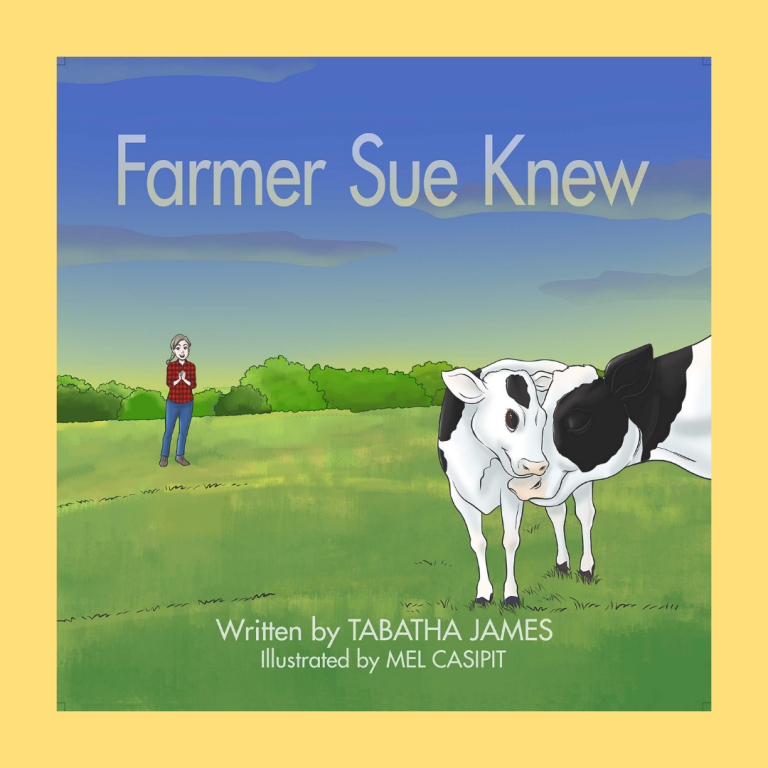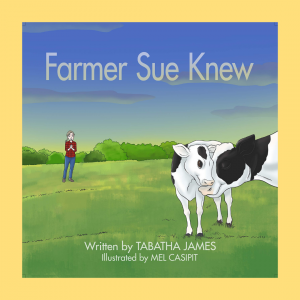 After having her own babies, Farmer Sue realizes that mother cows want to raise their calves—not be separated from them so humans can drink their milk—so she decides to stop selling cow's milk and sells vegan milk instead. Buy it!
The Story of Ferdinand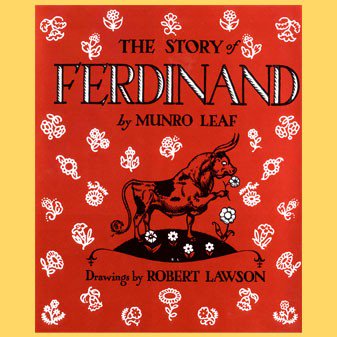 Ferdinand is a peaceful bull who enjoys smelling the flowers and lying under a tree. Unfortunately, men who are looking for the "biggest, fattest, meanest bull" for the bullfights in Madrid think that Ferdinand is exactly the one they are looking for after they see him get upset about being stung by a bee! Buy it!
Fiona Finds Love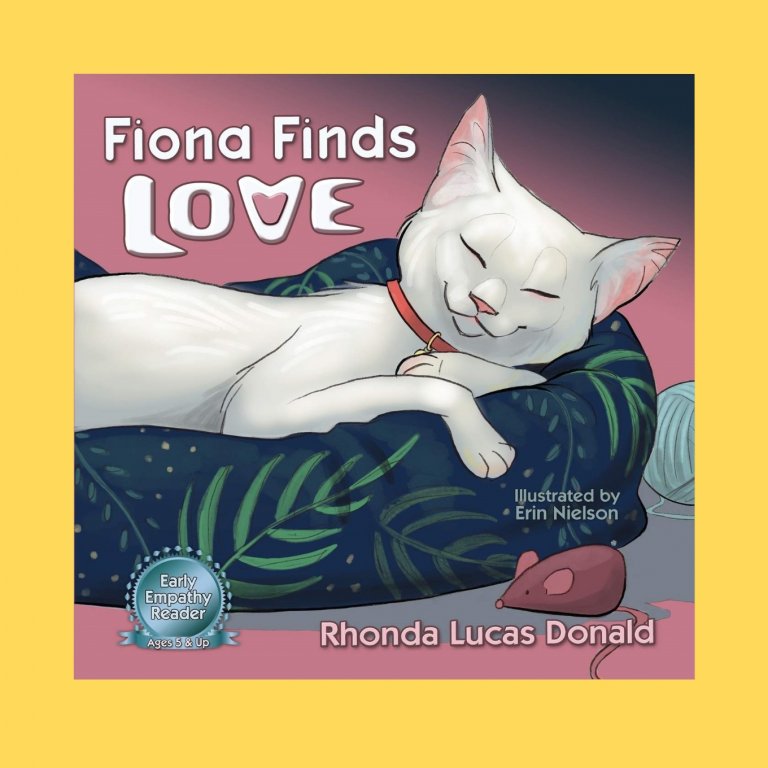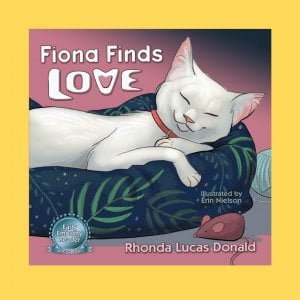 All cats should live indoors, safe from danger. Learn about Fiona and her journey from being abandoned and struggling to survive to living the type of life she and all other companion animals deserve. Buy it!
The Great Pig Escape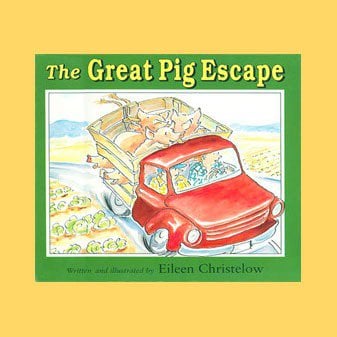 During their long drive to the market, Bert and Ethel's pigs mysteriously disappear. Buy it!
The Happy Tale of Two Cats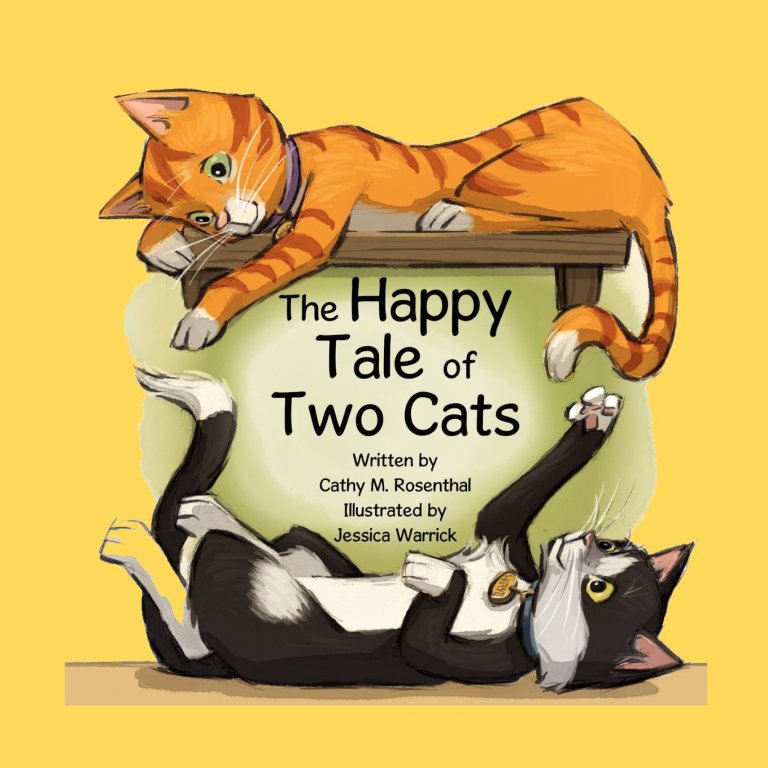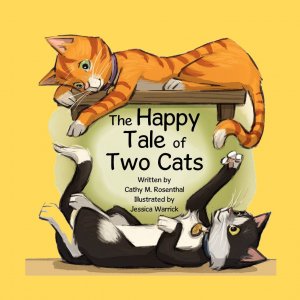 Read about two cats whose lives with their respective families are very different. One enjoys lots of love and playtime with guardians, while the other is treated unkindly and spends most of her time alone. Use this comparison to help students understand the importance of meeting their animal companions' social and emotional needs. Buy it!
Hetty and Harriet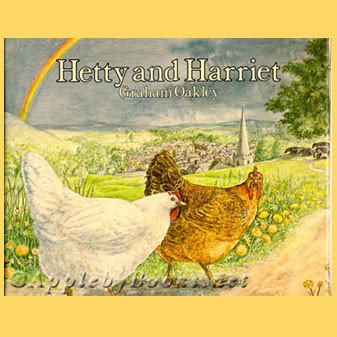 A young hen and her slightly older, wiser friend look for the perfect home. Buy it!
Hey, Little Ant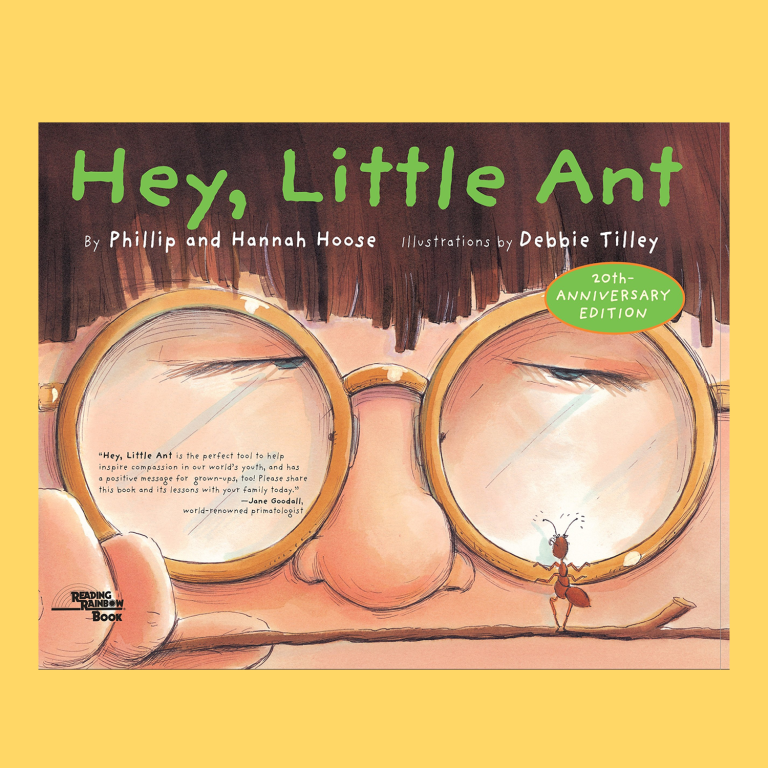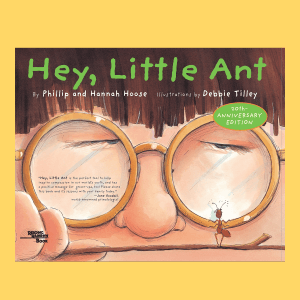 When a boy attempts to squish an ant, the ant makes a case for his own life, and the boy begins to see the world from a different perspective. In the final line of the book, readers are asked, "What do you think that kid should do?" You can use TeachKind's free lesson to support your students' understanding of Hey, Little Ant and how to structure a logical argument. Buy it!
Hobbes Goes Home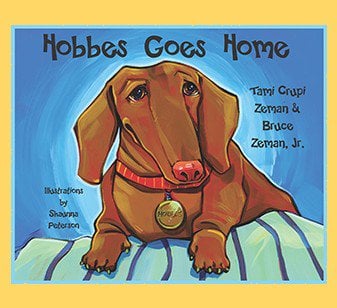 Hobbes Goes Home is the story of Hobbes, a little brown dachshund, who's taken to the local animal shelter by his mother to save him from an abusive home. The book tells readers about Hobbes' experiences at the shelter and how, after dreaming about a new family, Hobbes meets a man who will change his life forever! Whether you're a kid or a kid at heart, you'll love the heartwarming true story of how "Hobbes goes home." Buy it, and try this engaging activity!
Hope: A Pig's Tale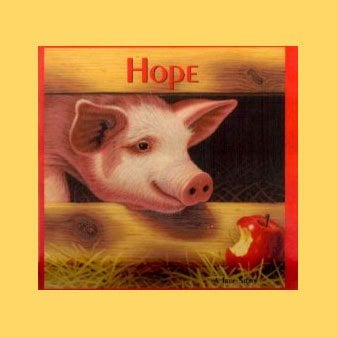 Hope, a young piglet born on a factory farm, is injured, thrown away, and left to die—until some compassionate folks come to her rescue. She's taken to an animal sanctuary, where she gets to frolic and have fun. Buy it!
How the Little Fox Saved Her Coat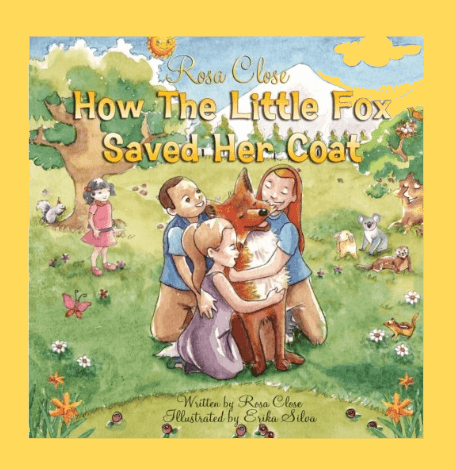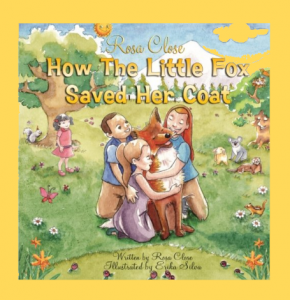 A fox goes to a town to tell the children there about the way foxes like her and her family are hunted for their fur. The children promise to protect her as well as other animals like minks and rabbits by never wearing fur. This tale of friendship embraces the message that it's easy to be kind to all living, feeling beings. Buy it!
How to Eat a Rainbow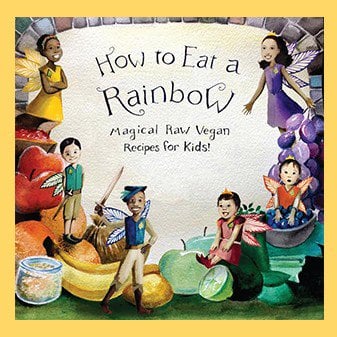 Vegan Publishers
This is a magic-themed healthy children's recipe book that addresses the most difficult dietary areas: treats, snacks, and drinks. Buy it!
How to Heal a Broken Wing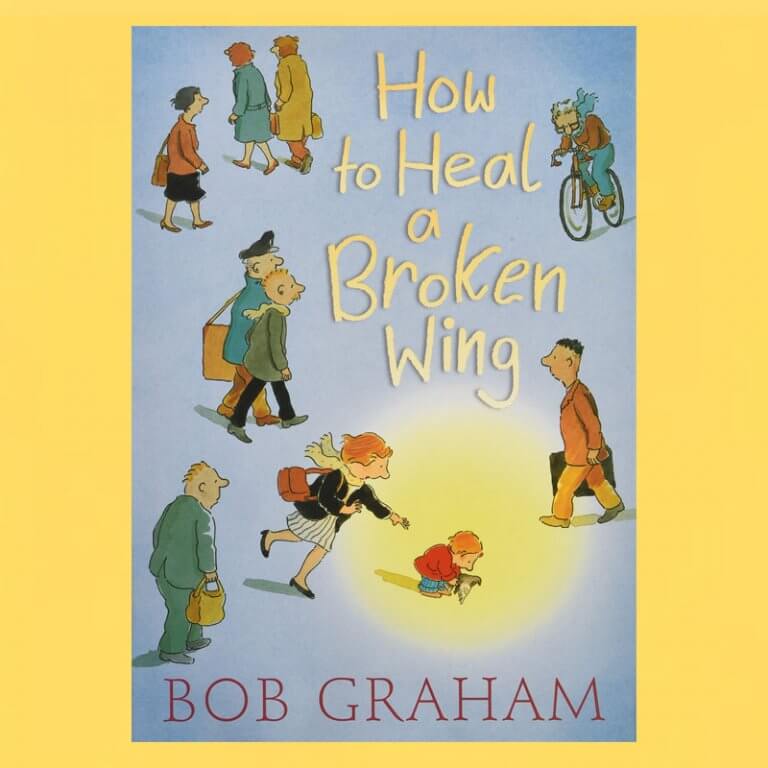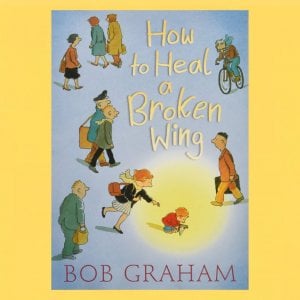 Everyone passes by the injured pigeon lying on the ground—except Will. He takes the bird home so that he and his mom can nurse him back to health and get him back in the sky. Buy it!
Hubert the Pudge: A Vegetarian Tale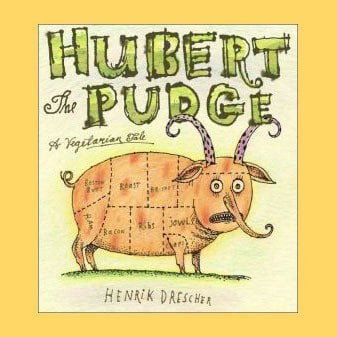 Hubert is a pudge, and pudges can't ever grow up because they are sent to the slaughterhouse to be turned into TV dinners and other greasy food products. Hubert goes on a mission to save his fellow pudges and teach the farmer a lesson in compassion. Buy it!
Hunter and His Dog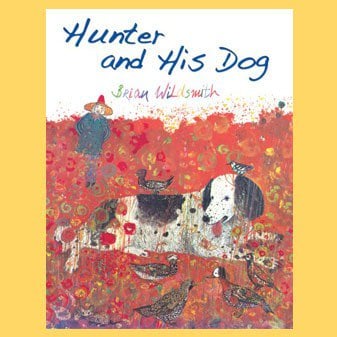 A hunter tries to teach his new dog to hunt ducks, but the dog doesn't want to. Instead, he nurses injured ducks back to health. When the hunter learns what his dog is doing, he realizes that it's wrong to hunt. Buy it!
I'm a Supervegan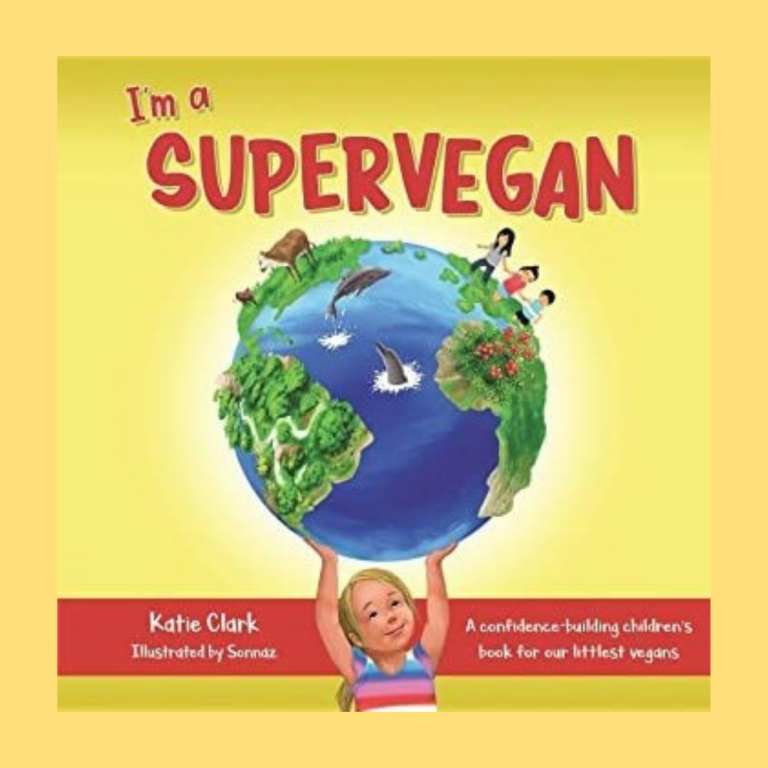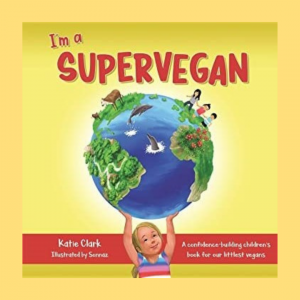 Meet Elizabeth, a compassionate, caring, and brave "supervegan." In this story, students learn that sometimes we may be unsure of ourselves but that with the help of our family and friends, we can understand just how awesome we truly are and how super we can be to animals by being vegan. Buy it!
Jack and the Bean Stew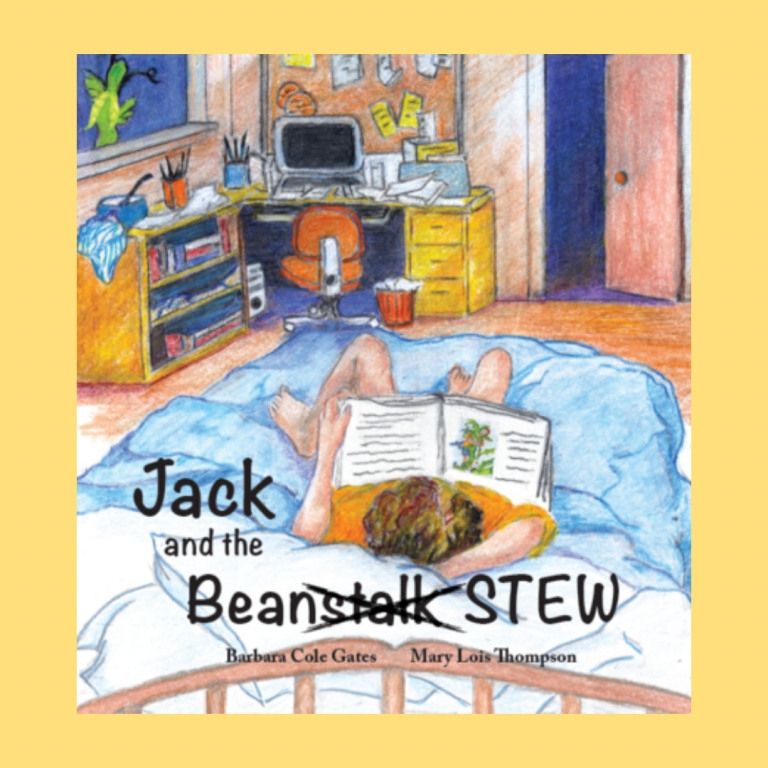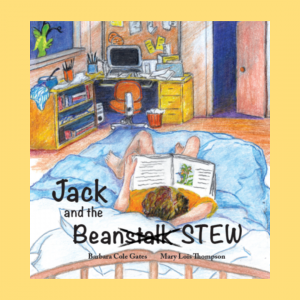 This book is about a young boy who finds himself on an adventure after he is given some magical beans. Its message highlights the real power of beans and other vegan foods to support health. Buy it!
Jake and Ava: A Boy and a Fish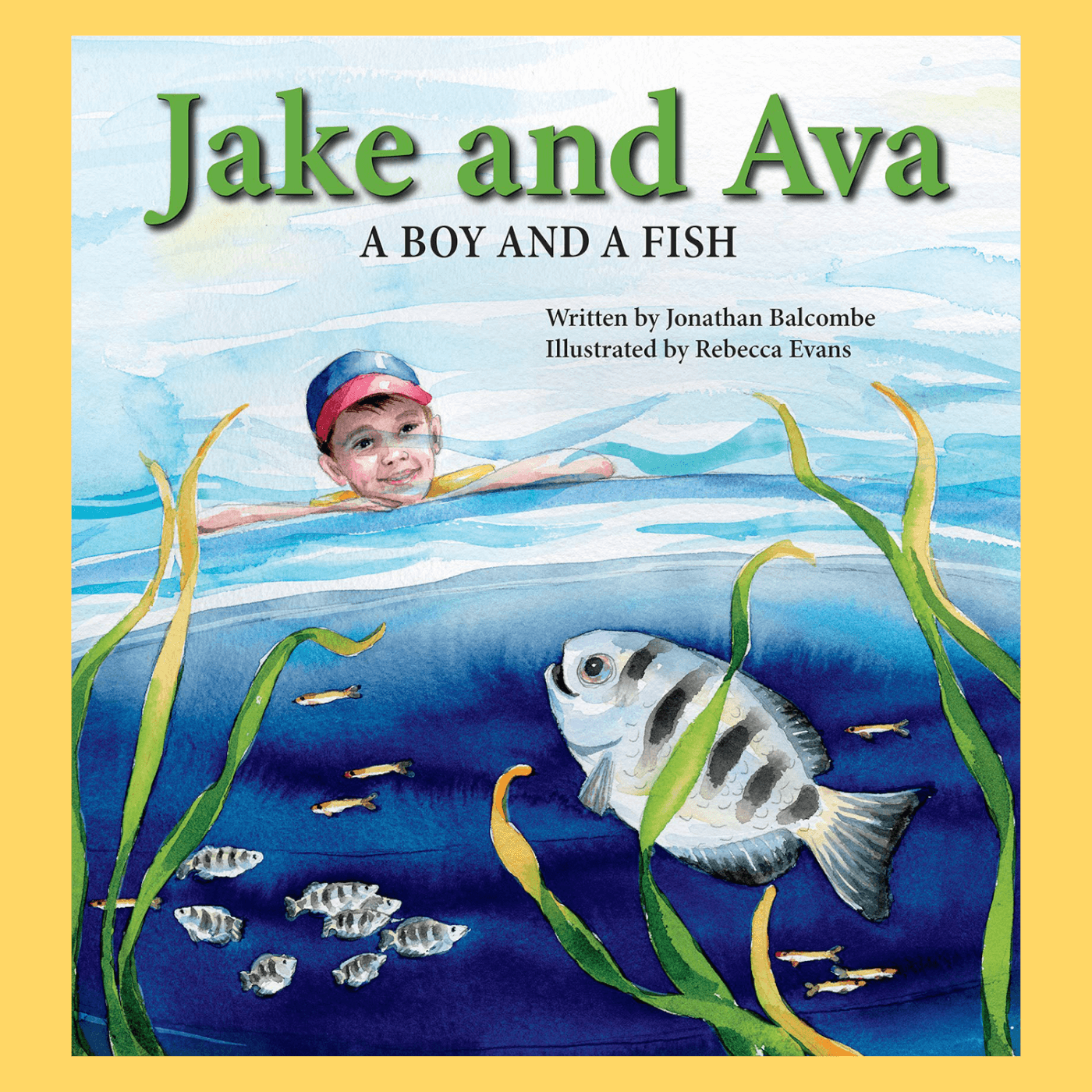 This affecting picture book tells the story of Jake, a young boy on his first fishing trip with his grandfather. Jake makes a life-changing discovery when he meets Ava, an archerfish caught on his line. Featuring vivid illustrations of Australian flora and fauna, Jake and Ava encourages young children to learn about and empathize with the unique archerfish.
JJ The American Street Dog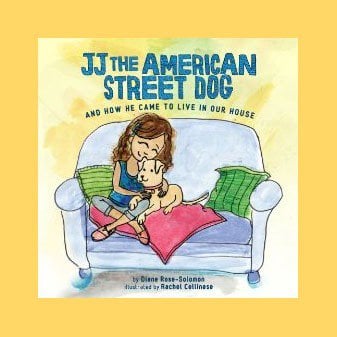 Maya's parents are about to buy her a dog, but then her uncle gives her a dog he found on the streets. Although her parents are reluctant to take in the stray, they grow to love their new dog and learn that rescuing dogs can be very rewarding. Buy it!
Junebug: No Life Too Small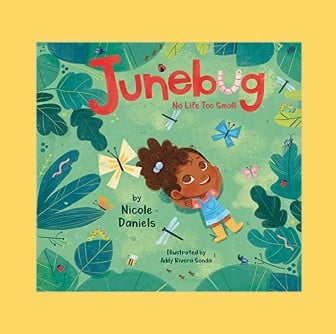 June makes it her mission to speak up for tiny animals. She encourages her friends to use caution and show compassion whenever they encounter bugs in their daily life—and explains how even the smallest beings are just like us in many ways. Buy it! And check out TeachKind's virtual read-aloud of the book.
Kayla the Vegan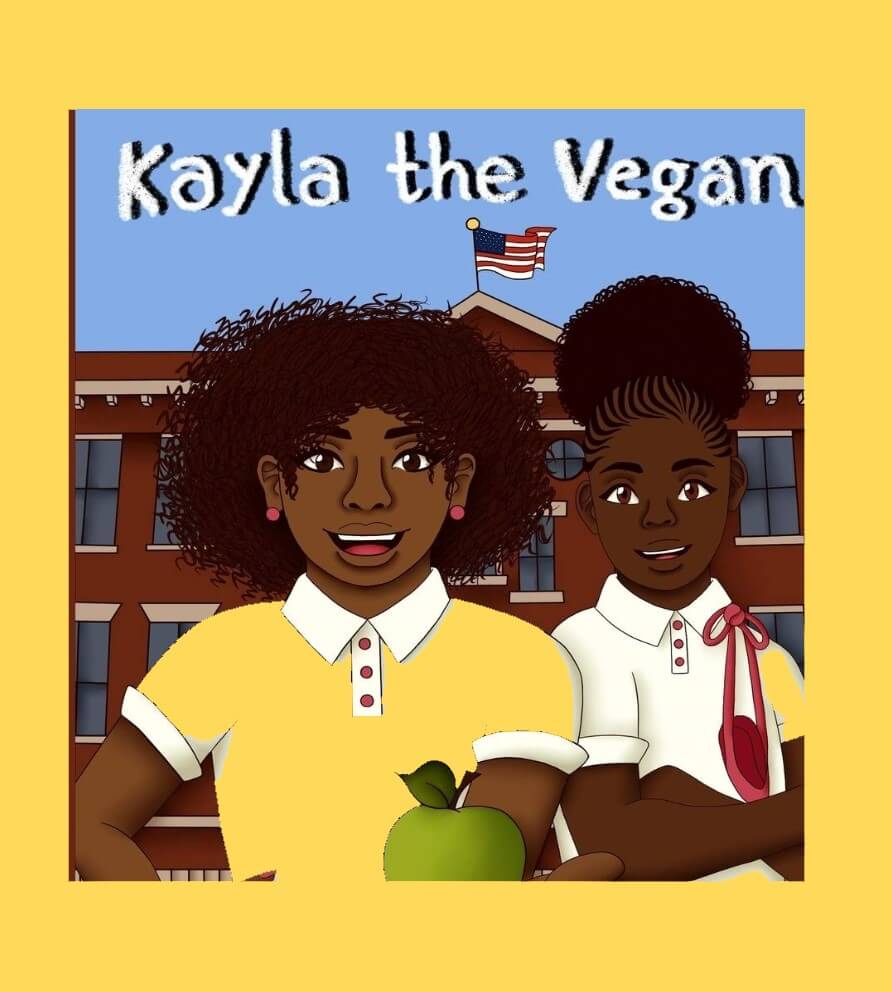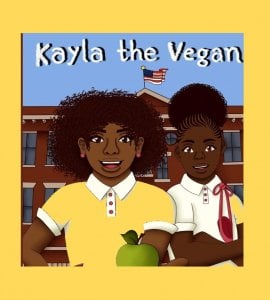 At her new school, Kayla encounters children who find her vegan lifestyle odd and unusual. She shows her classmates that being compassionate is cool and that eating healthy vegan food benefits everyone. Buy it!
The Lady and the Spider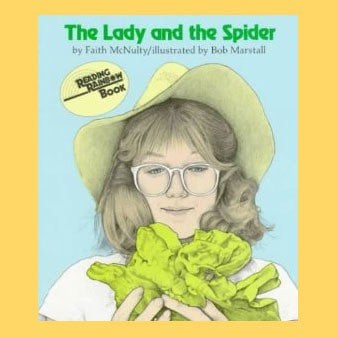 A spider's serene life on a lettuce leaf is disturbed when a woman harvests it to eat, providing an anecdote that reminds us of the effect of our actions on animals' lives and our environment. Buy it!
Lena of Vegitopia and the Mystery of the Missing Animals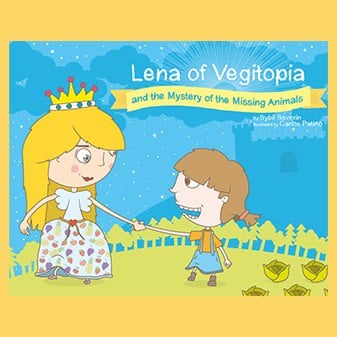 Lena of Vegitopia and the Mystery of the Missing Animals is a vegan-themed fairy tale about one brave little girl who stands up for her animal friends and helps rescue them from being eaten. Buy it!
Libby Finds Vegan Sanctuary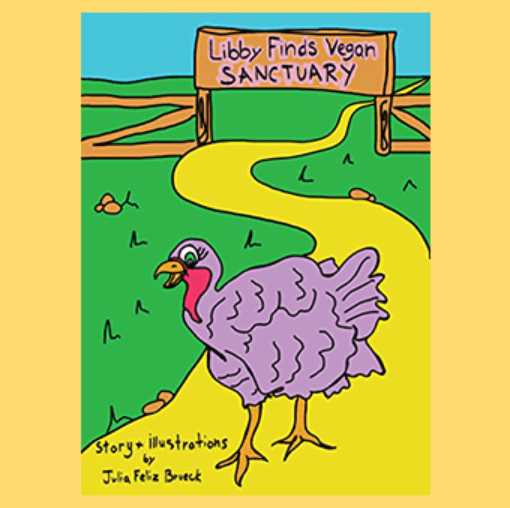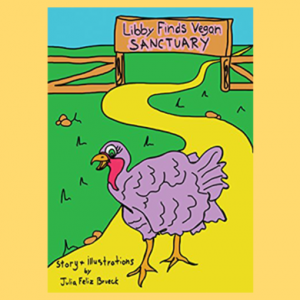 Libby, a turkey who is to be killed for a holiday celebration, finds her way to a sanctuary. There, she's free to spend the rest of her life doing the things she loves—like being with her new friends and enjoying the sunshine. Buy it!
Liberation Summer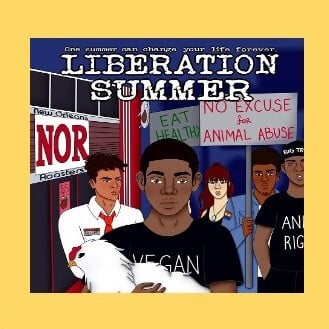 Jayden Young is a young adult who learns about the cruelty of the factory farming industry and the existence of food deserts in low-income communities. This inspires him to make positive changes for animals and his fellow humans. Buy it!
Lost and Found Cat: The True Story of Kunkush's Incredible Journey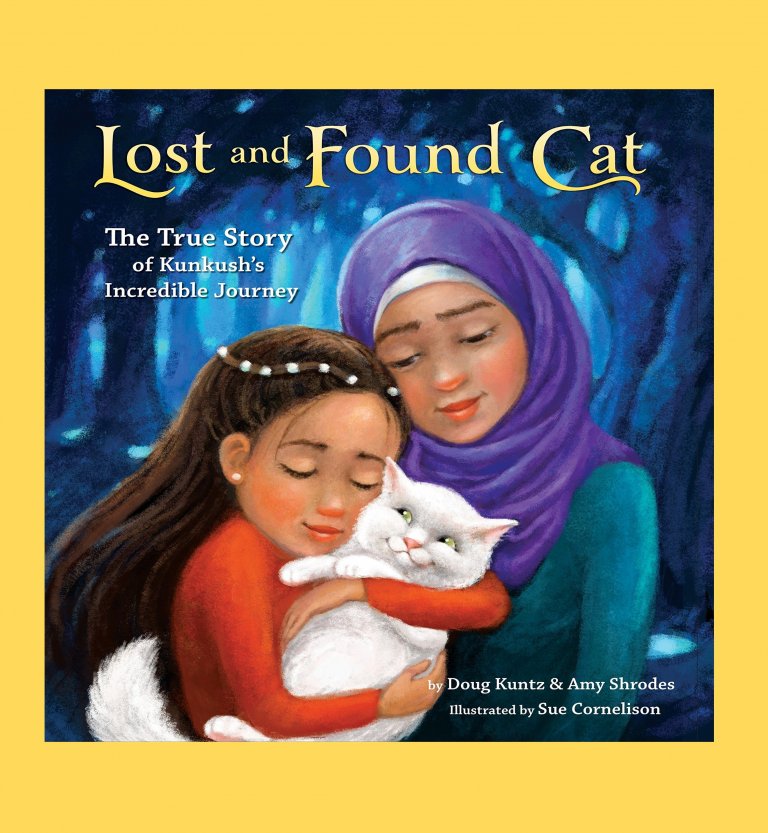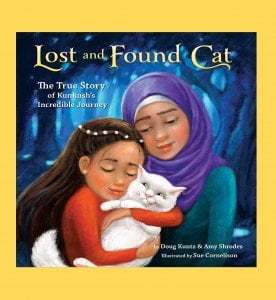 Dive deep into the true story of Kunkush, a cat who was separated from his refugee family, and the compassionate people who helped reunite them. Buy it!
Love Me Gently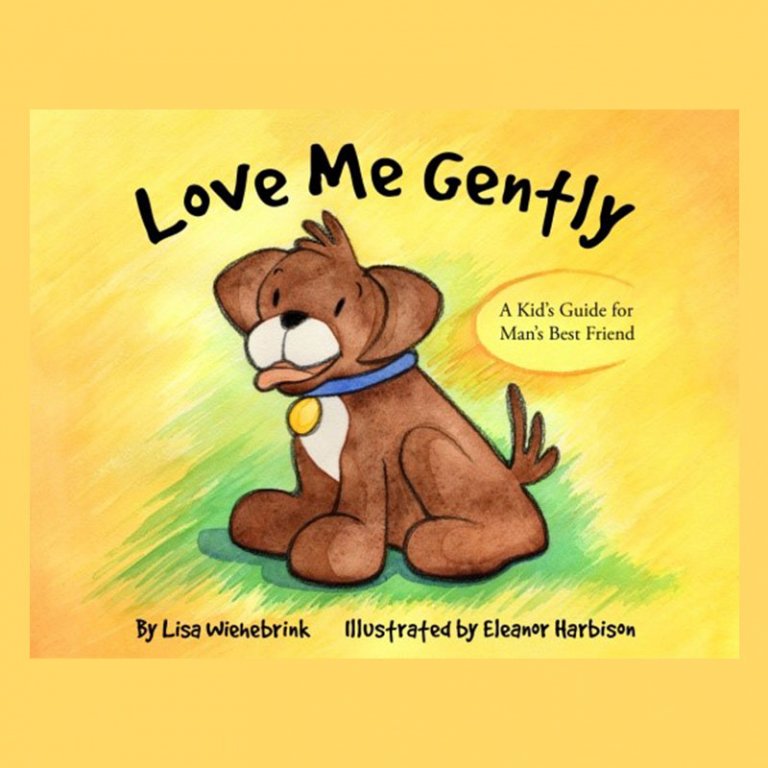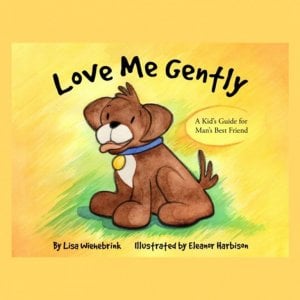 Love Me Gently is a kids' guide to caring for canine companions. In this book, you'll learn about love, compassion, and kindness toward animals—mostly, dogs. It also talks about the real-life problems of a boy and his newly adopted puppy and how they work them out together. Buy it!
The Magic Finger
The Gregg family loves to hunt, but the little girl who lives next door to them thinks that it's horrible. After pleading with them to stop, the angry girl's magic finger turns them into birds. Before they know it, they're living in a nest, and their troubles have just begun. Buy it!
Marv & Millie: A Heart-to-Heart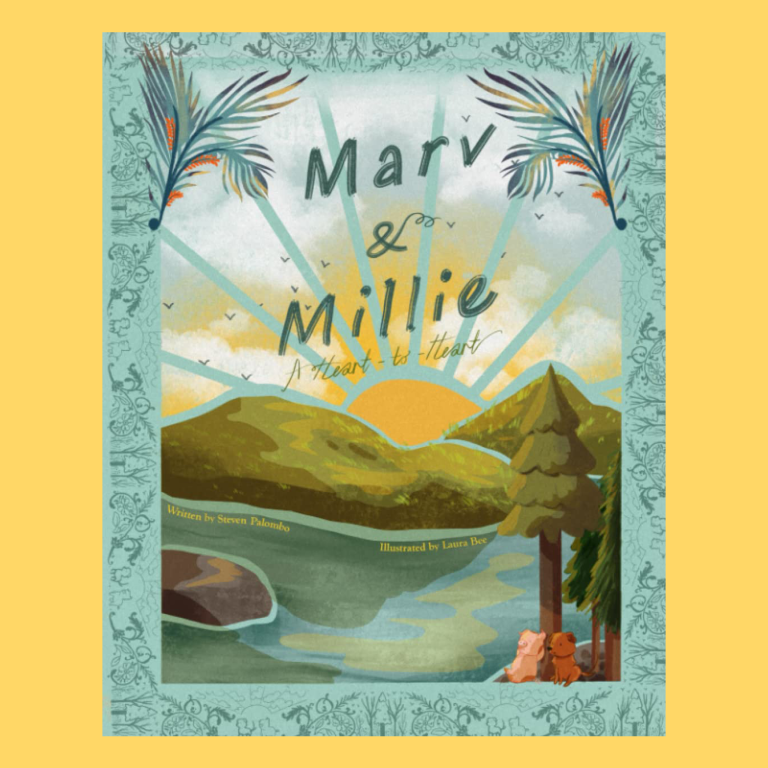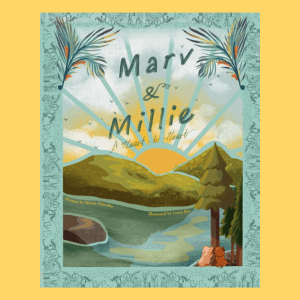 This touching story follows friends Marv the pig and Millie the dog as they experience vastly different lives. Millie enjoys a happier existence than Marv does, but they're not sure why. Readers are left asking themselves if their actions are consistent with the values they claim to live by. Buy it!
Maverick and Me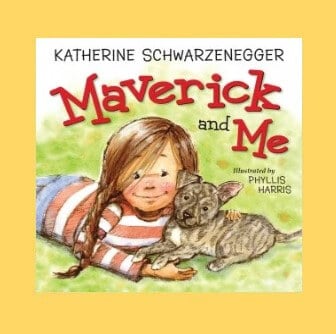 ©Worthy Publishing
Katherine Schwarzenegger is an author and blogger who loves animals. So it makes perfect sense that her latest children's book has an animal rights message. Maverick and Me tells the story of an abandoned puppy who's found on the side of the road and soon meets his new best friend—a little girl named Scarlett. She and her family take him home, and his life changes completely. Buy it! 
Mindfulness for Vegan Children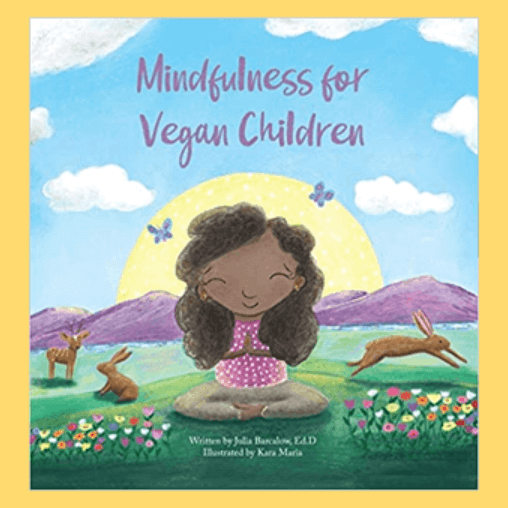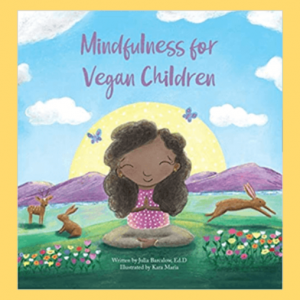 With this book, students can learn about and practice mindfulness. It offers some calming breathing techniques that can help them be more aware of their mind and surroundings—while also encouraging compassion toward all animals and the planet. Buy it!
Mission: Protect Bear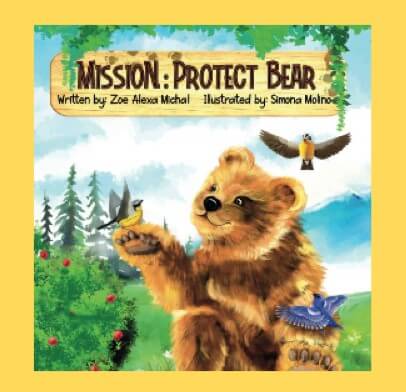 Witness the power of friendship and bravery in Mission: Protect Bear. Bear's friends Duck, Deer, and Skunk understand the dangers of bear-hunting season and use their individual skills to protect Bear. Buy it!
Mitch Spinach and the Smell of Victory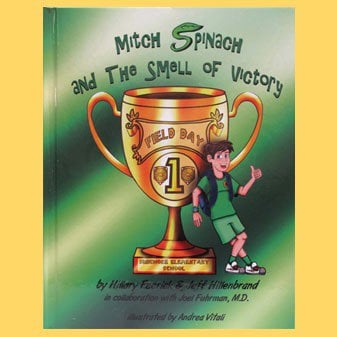 Mitch Spinach receives a message to help the principal find the missing key to the trophy case. Using his remarkable sense of smell and vegan brain power, Mitch solves the mystery of the lost key. Buy it!
Mitch Spinach and the Tree House Intruder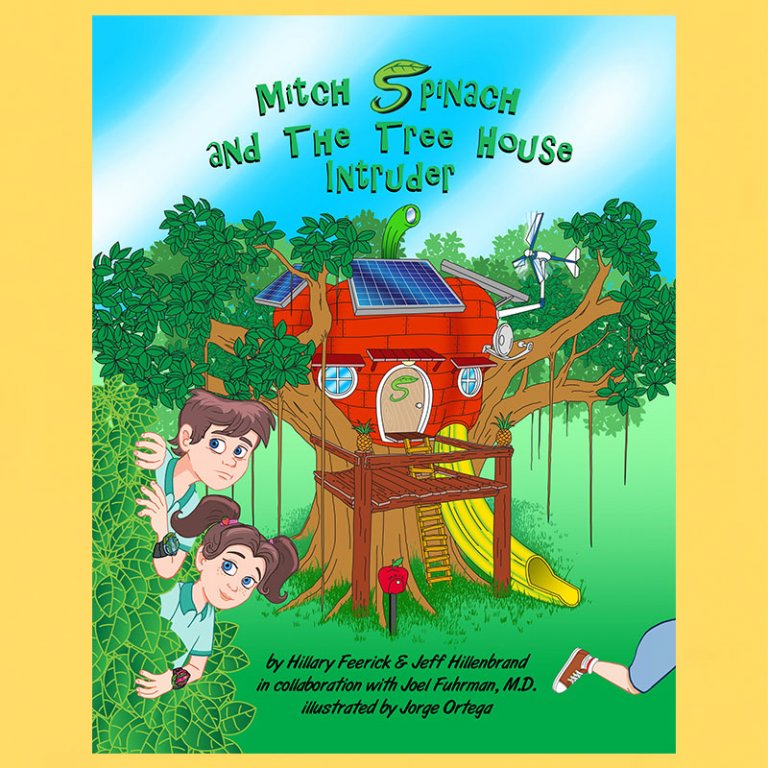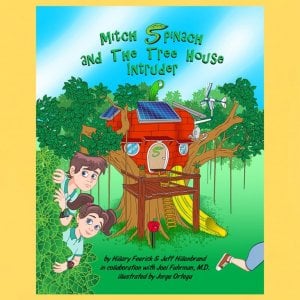 Mitch Spinach gets a message from his sister, Molly, that someone broke into their amazing treehouse. Can Mitch and Molly catch the intruder and help a bullied classmate at the same time? Buy it!
My Mama's Milk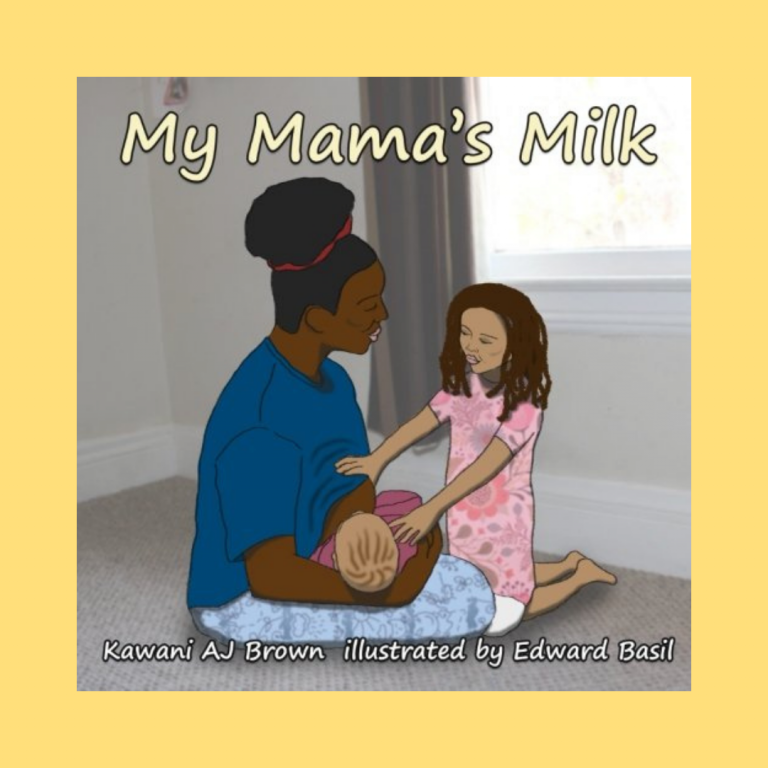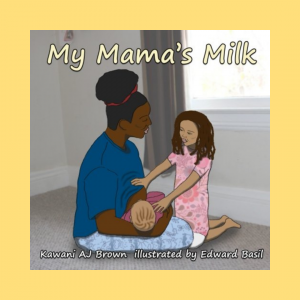 My Mama's Milk teaches readers about the relationship between mother and child and explores how all mammals produce milk specifically for their own babies. Buy it!
My Name Is Jessie

Read about Jessie, a homeless dog in pursuit of her forever home. Witness her perseverance through all the trials of her life and see how she finally finds kindness and safety. Buy it!
The One and Only Ivan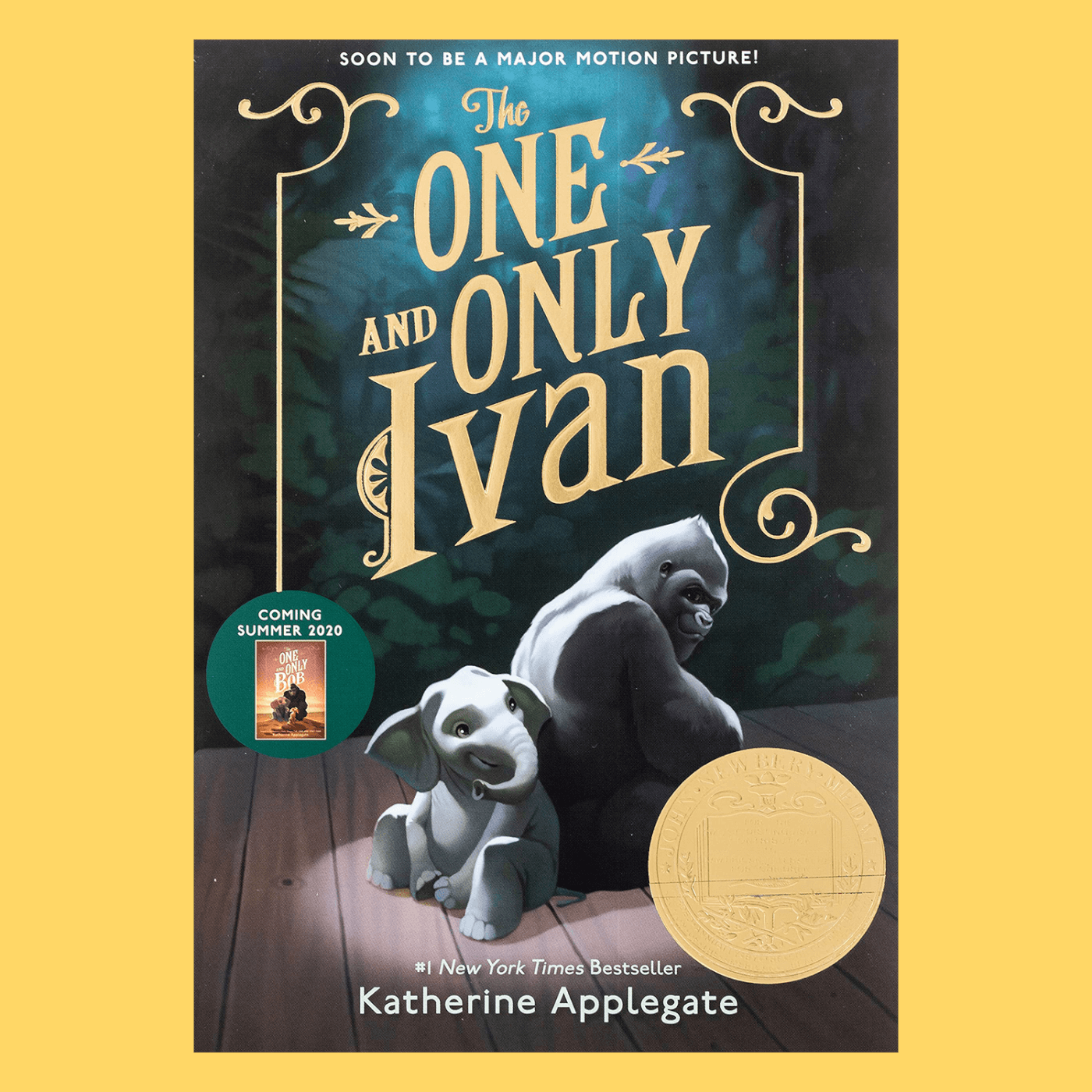 Told from the perspective of Ivan, a western lowland gorilla, this story about animal liberation demonstrates the power of friendship, empathy, and standing up for others—regardless of species. It challenges the reader to consider that animals are individuals who exist for their own reasons.
Oregon's Journey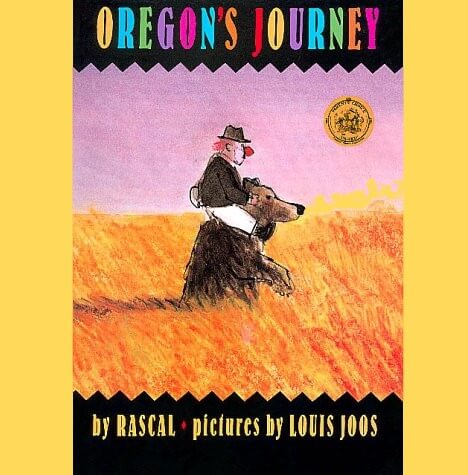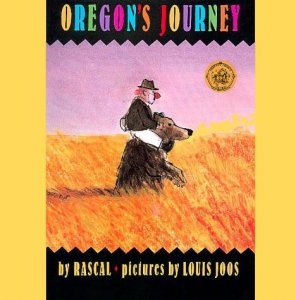 Read about Oregon—a bear forced to perform in a circus—and the efforts of a friend to get him back to his natural habitat, where he can live free with other bears. Buy it!
Our Farm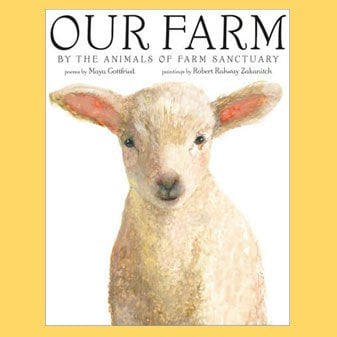 The animals of Farm Sanctuary write poems and rhymes about being rescued and given a second chance after grim lives on factory farms. Buy it!
Perfect the Pig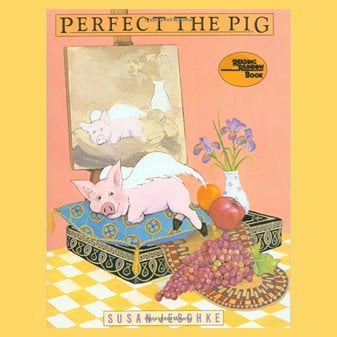 Perfect the Pig can fly, so he's kidnapped by a greedy entertainer. His friend Olive must rescue him before the entertainer can take him away. Buy it!
Santa's First Vegan Christmas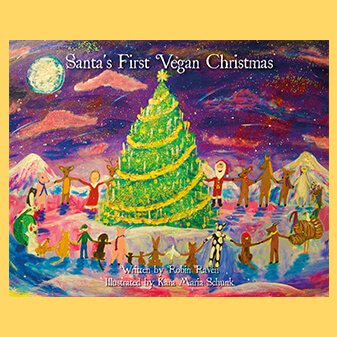 This year, experience the holidays with a story of love, peace, and compassion! Written by Robin Raven and illustrated by Kara Maria Schunk, Santa's First Vegan Christmas challenges the traditional Christmas narrative. It presents a new meaning to Santa's kindness, which extends to all animals as well as all people. As the very first vegan children's book that is Christmas-themed, reading it just may become a welcome holiday tradition. Buy it, and try this engaging activity!
The Secret Life of Mitch Spinach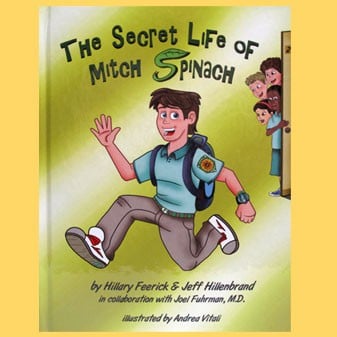 Mitch Spinach seems to be an ordinary boy, but his classmates begin to suspect something's different about him after they see him drinking mysterious smoothies of fruits and veggies and reading notes written in code from his lunchbox. The truth is that his smoothies give him superpowers! Buy it!
Share Share, Ms. Hare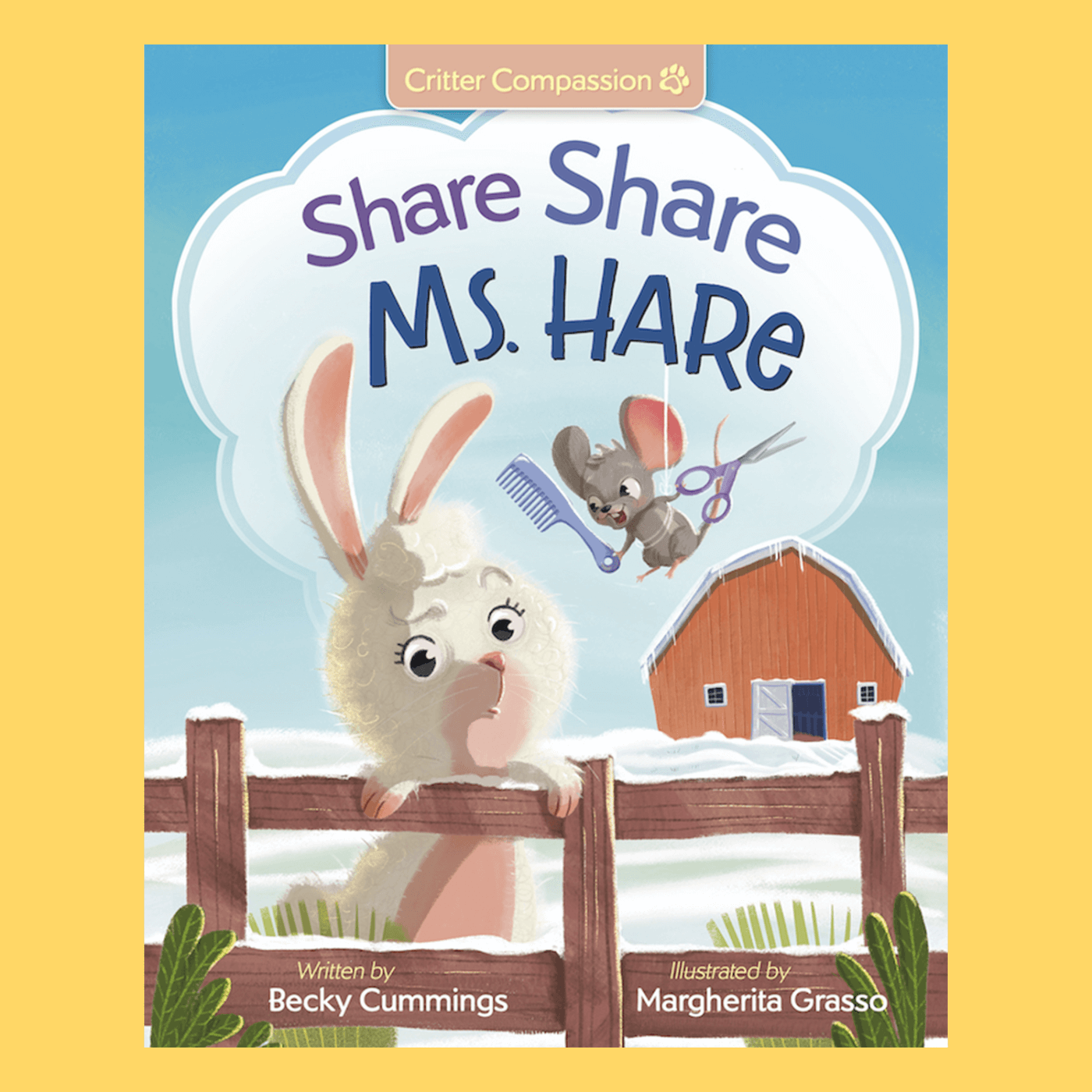 What will happen when Ms. Hare realizes that she's given away all her fur to her friends, right as the winter snow starts to fall? This story will help teach children about self-care and the power of friendship. The emotive illustrations will remind them that animals feel in the same way we do.
Steven the Vegan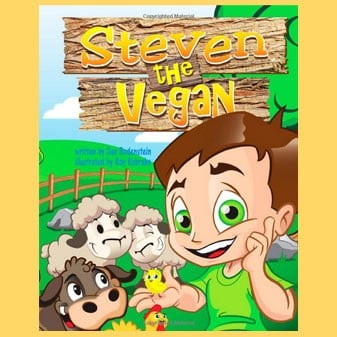 Steven the Vegan helps kids explain to their friends why they are vegan. The story takes place on a school field trip to a local farm, where Steven tells his friends why he sees animals as friends and not food and shows them where their food comes from. Buy it!
The Super Crazy Cat Dance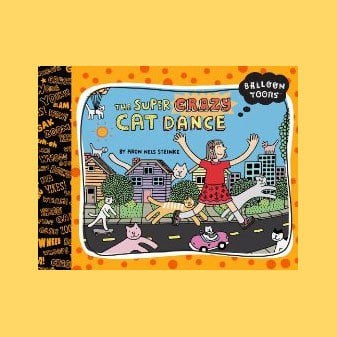 In this rollicking tale, cats of all shapes, sizes, and colors populate a little girl's world and inspire her to create a crazy and kooky dance. Buy it!
The Super-Duper Dog Park
Welcome to the Super Dog Park, an awesome amusement park where dogs get to ride bikes, fly kites, and enjoy an unforgettable day. Buy it!
Saving Suzie Q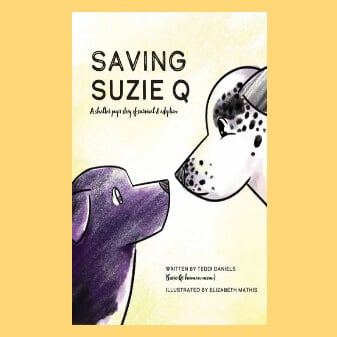 Saving Suzie Q is the inspirational true story of a puppy born in Alabama in a hoarding situation and her journey across the South through animal shelters and a foster home to her permanent home in North Carolina. Suzie Q's story exemplifies kindness, perseverance, hope, and survival while encouraging us to understand how our actions can help others—especially animals. This book was written for young children and for everyone else who loves animals. Buy it!
That's Not My Momma's Milk!
Meet all different types of animal moms and their young, and learn why each mom's milk is for her own baby. Buy it!
That's Why We Don't Eat Animals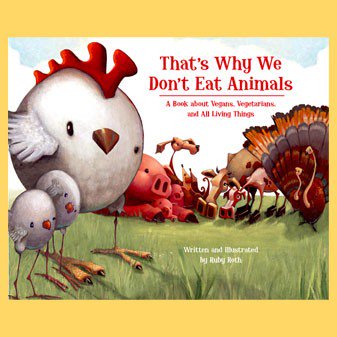 This book introduces young readers to vegetarianism and veganism. The book shows readers how to live a vegan lifestyle and raises issues for parents and children to discuss about eating animals. Buy it!
The Three Little Pigs Save the Earth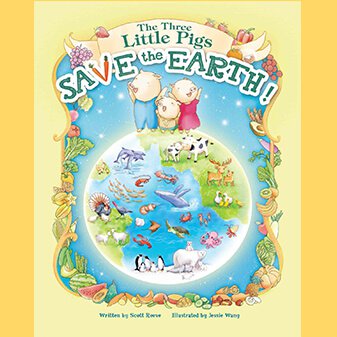 When a hungry wolf knocks on the door of three happy vegan pigs one day, a series of surprising events results in a peaceful vegan Earth! Presented with beautiful full-color illustrations and rhyming text, this story will surely bring love and awareness into children's lives in an entertaining fashion. Buy it!
Toro: A Calf's Tale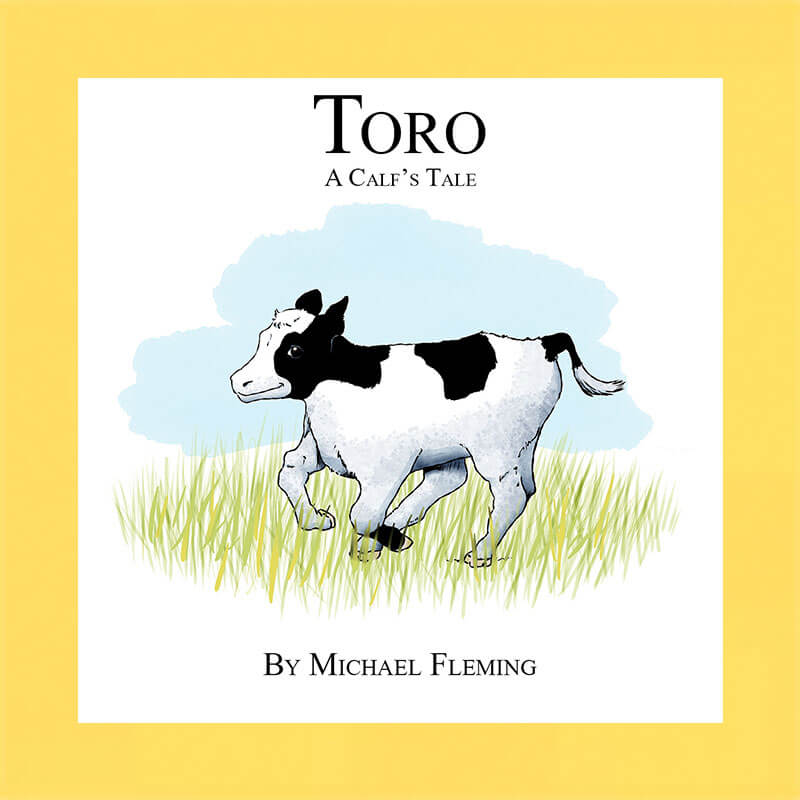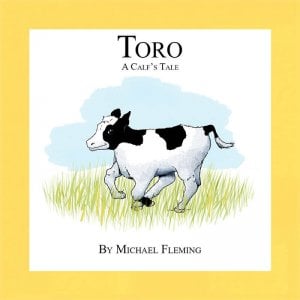 Toro is the story of a bull calf and his miraculous escape from a factory dairy farm. Using kid-friendly imagery, this entertaining story informs readers of all ages about the short, miserable lives that animals in the industry endure. Buy it!
The True Adventures of Esther the Wonder Pig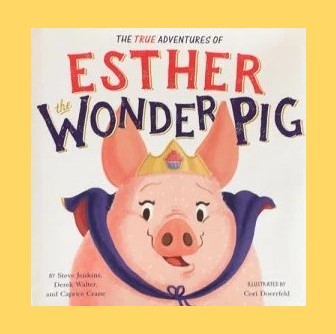 The True Adventures of Esther the Wonder Pig is the story of Esther, who was adopted by her human dads when she was a tiny piglet. They were told that she was a mini pig, but she kept growing and growing and GROWING. Find out what it's like to raise a pig and see their ultra-cool and creative solution to Esther's increasing size. Through all of her changes and adventures, one thing stays constant: the love in her eyes. She shows us that families come in all different shapes and sizes. ♥ Buy it! 
A Thanksgiving for the Turkeys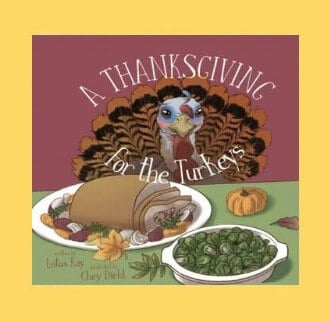 Meet Milo, a turkey who is initially excited about Thanksgiving but then learns that the holiday isn't one to celebrate if you're one of his kind. Students will discover how humans can make their feast animal-friendly. After reading the book, you can use this free coloring sheet to remind students that turkeys are friends, not food. Buy it!
A Turkey for Thanksgiving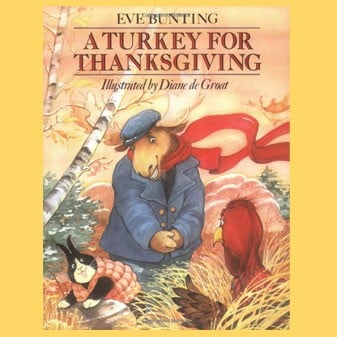 Mr. and Mrs. Moose invite their animal friends for Thanksgiving, but Turkey doesn't show up. What terrified Turkey doesn't realize is that they want him as their guest, not their dinner! He hides out as his friends try to find him. Buy it!
'Twas the Night Before Thanksgiving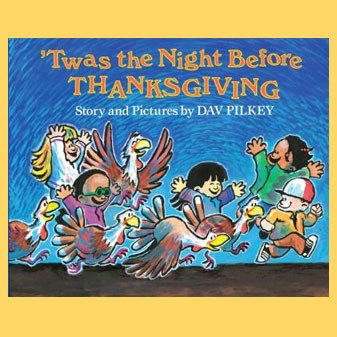 The day before Thanksgiving, eight boys and girls take a field trip to a turkey farm and are shocked to find out that Farmer Nuggett plans to kill all the turkeys for Thanksgiving dinners. Buy it, and try this engaging activity!
The Vegan Dinosaur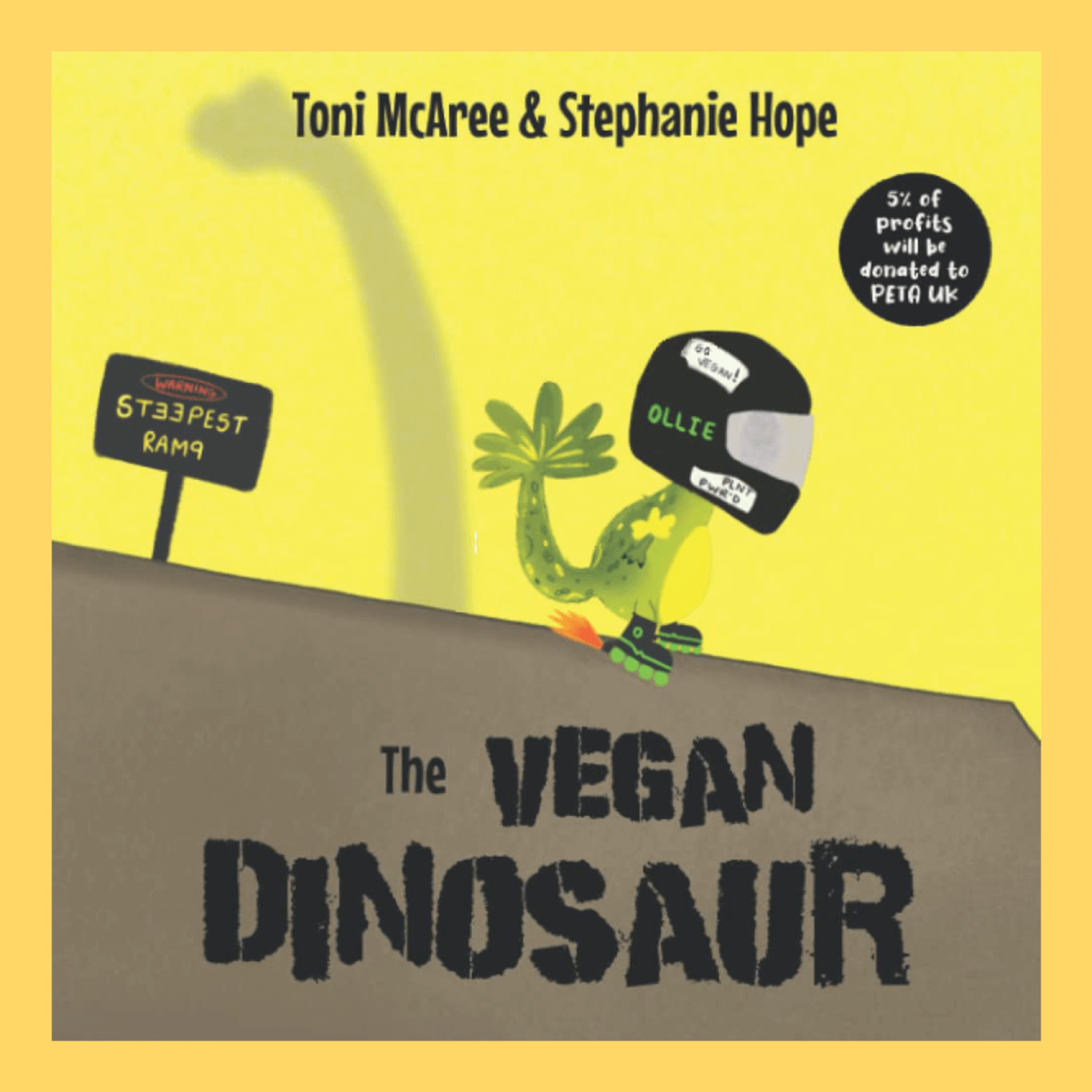 This book tells the story of Ollie the Oviraptor and the realization he has when he makes the connection between dinosaur babies and the eggs that they come from. After going vegan, Ollie embarks on a journey to encourage his friends to live a more vegan lifestyle.
Vegan Is Love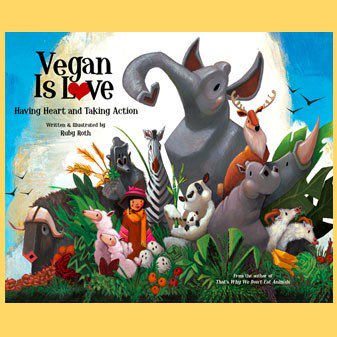 This book introduces veganism to young readers as a lifestyle of compassion and action, exploring issues such as animal experimentation, animals in entertainment, and eating meat. Buy it!
Vegan Lunch Box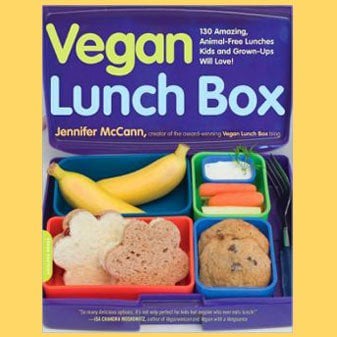 Offering an exciting array of 130 vegan recipes and foods, this book gives parents ideas for lunches that their kids will actually want to eat. Buy it!
Vegan Lunch Box Around the World
This book features 125 vegan recipes and foods from around the world, providing ideas for even the pickiest eaters, and includes nutritional and allergy information. Buy it!
Victor's Picnic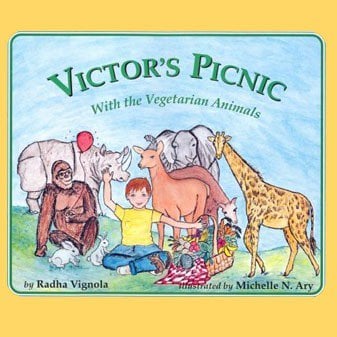 When Victor attends a picnic with vegetarian animals who share their food with him, he enjoys a variety of snacks and learns what foods to eat in order to stay healthy. Buy it!
Victor, the Vegetarian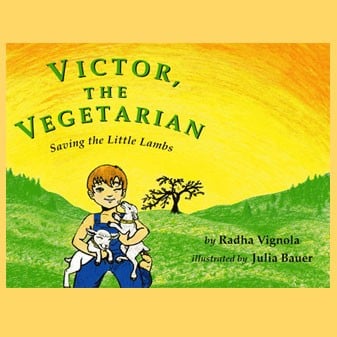 Victor wants to save his two lambs after he finds out that his father wants to eat them, so he runs away with them into the woods. Buy it!
The Way I Love You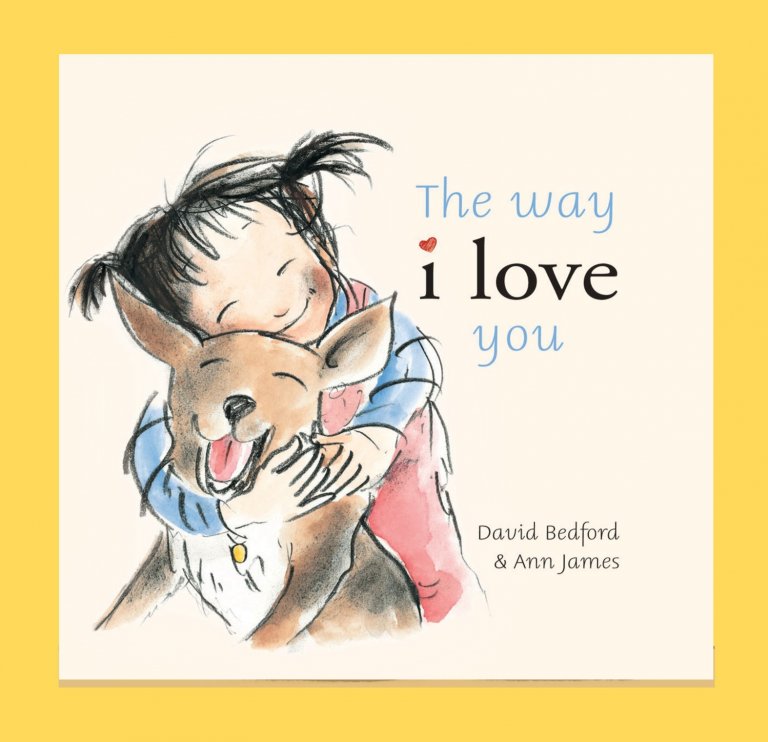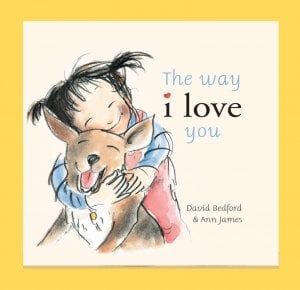 The simple words and illustrations in this board book describe the love between a girl and her dog. Ideal for early readers, it can be used to practice sight words and celebrate the friendship that many children experience with their animal companions. Buy it!
We All Love: A Book for Compassionate Little Vegans and Vegetarians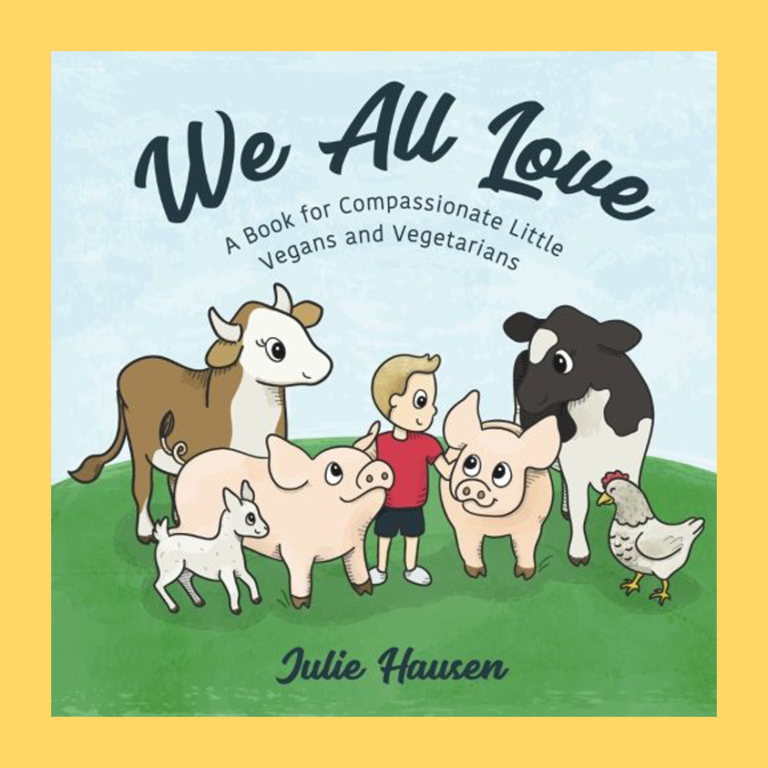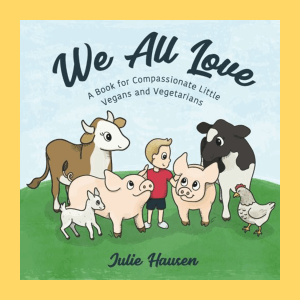 This book shares a simple message: Treat others the way you would want to be treated. It's a great children's introduction to the importance of empathy and compassion for others. Buy it!
We Are the Ocean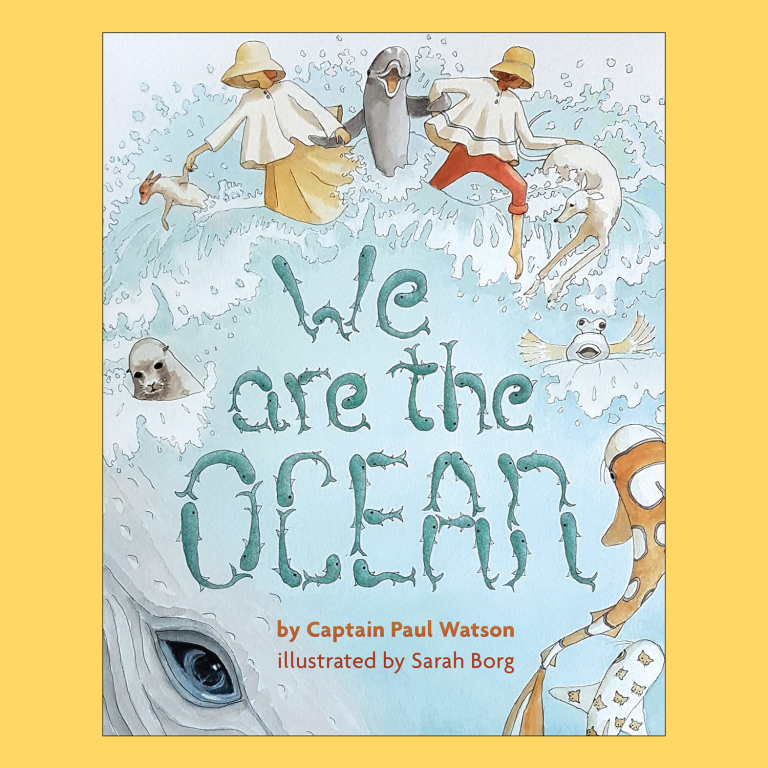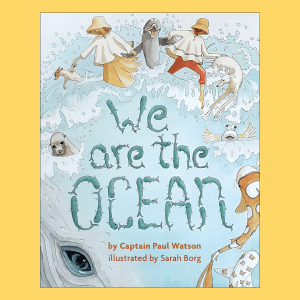 Beautiful illustrations show the continuous cycle of water on earth and the link it has to all living beings. Told through the eyes of two children and their dogs, this story helps readers understand the importance of the ocean and its inhabitants and why we must take care of them. Buy it!
What Kind of Kind?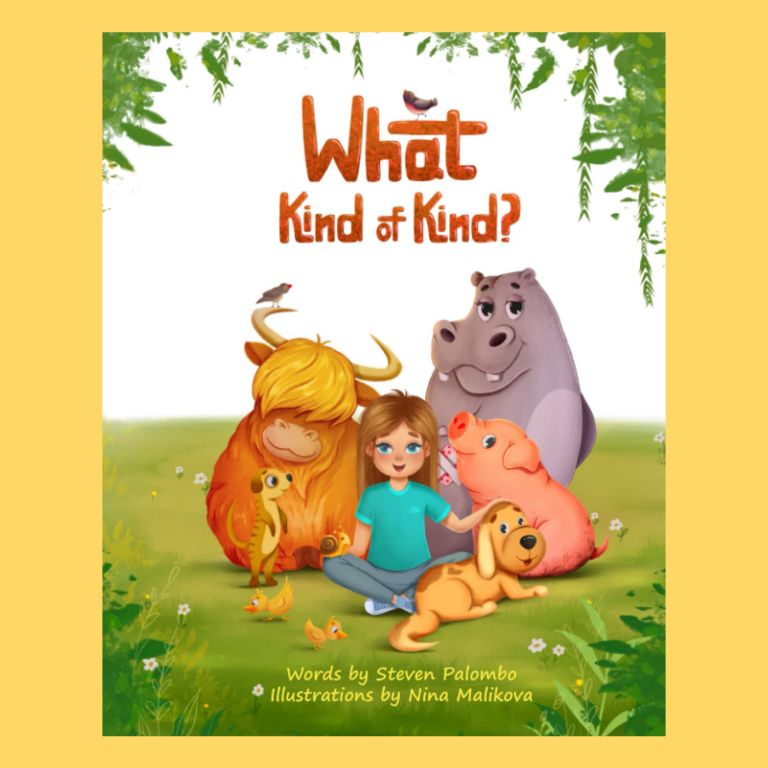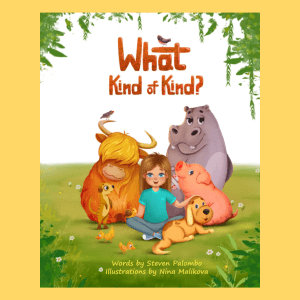 In this one-of-a-kind book, humane educator and author Steven Palombo gives readers ideas for kind things they can do for animals, capturing children's attention through fun rhymes and inviting illustrations. Buy it!
What's in Your Lunch Box?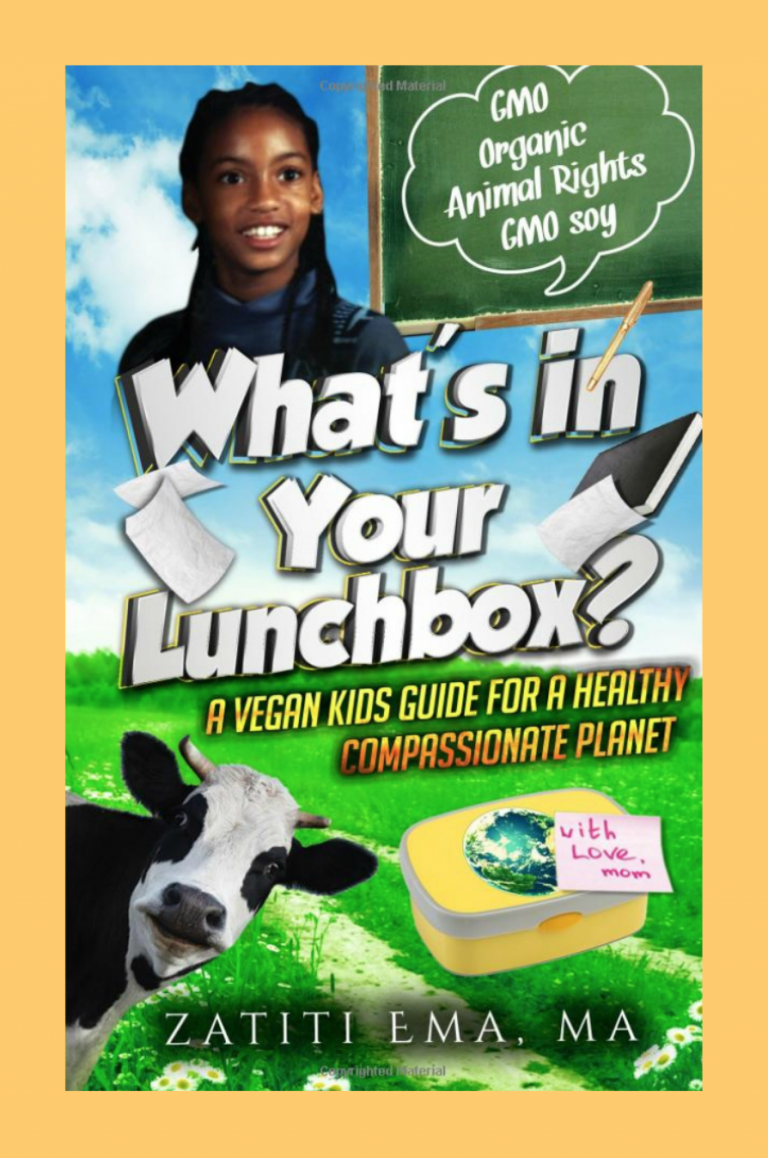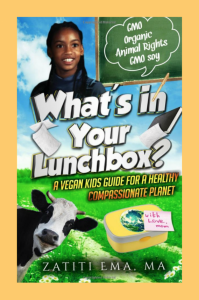 Sheeba encourages her friends at school to a eat healthy plant-based diet, and she gets some help from a cosmic cow who shares the plight of animals used for food. Sheeba and the cow teach the children to garden, and to have compassion and concern for animals everywhere. Buy it!
When Anju Loved Being an Elephant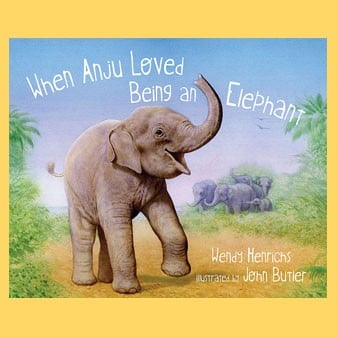 Growing up in her natural habitat with her family on the Indonesian island of Sumatra, Anju loved being an elephant. That all changed when she was stolen and sold to an American circus and forced to spend decades traveling around the country to entertain crowds. Buy it!
Where Does Dinner Come From?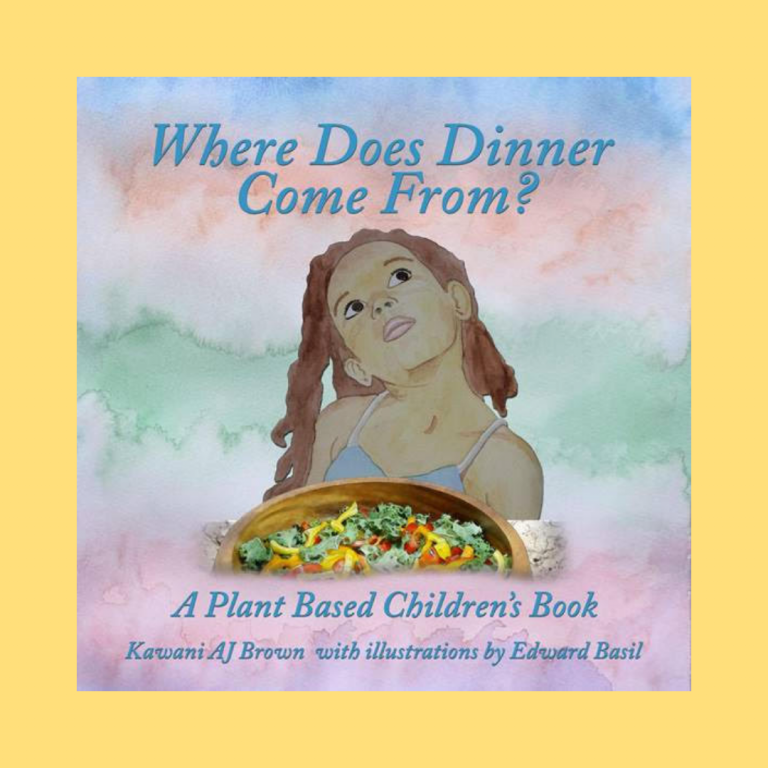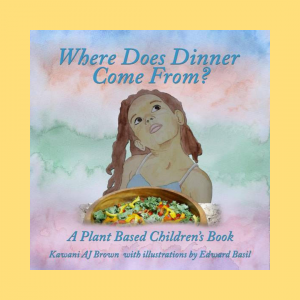 This book features a young girl who's curious about the origins of the food in her vegan meal. Follow each ingredient from the table back to the farm, plant, or tree it came from. Buy it!
Who Cares about Animal Rights?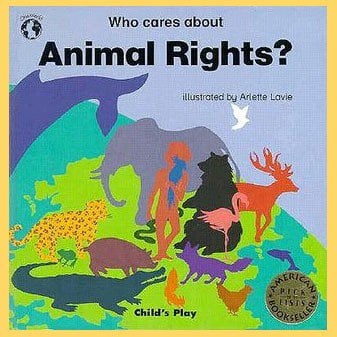 Who Cares About Animal Rights? presents the major issues and arguments of the animal rights movement in an easy-to-understand way for young readers, helping them identify problems with factory farming, animal experimentation, and animal exploitation. Buy it!
Who Will Bring the Turkey?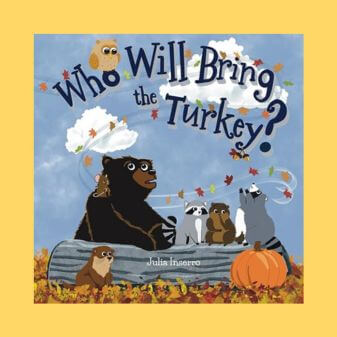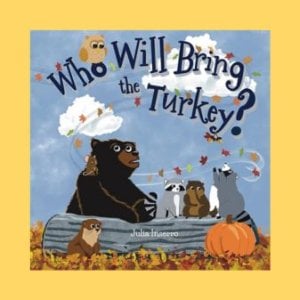 This sweet Thanksgiving story will help your students recognize that all animals have feelings and want to live. As Gopher, Bear, Mr. and Mrs. Raccoon, Otter, Owl, and Mouse prepare for their Thanksgiving feast, they need to figure out one last thing: Who will bring the turkey? Buy it!
Whose Coat?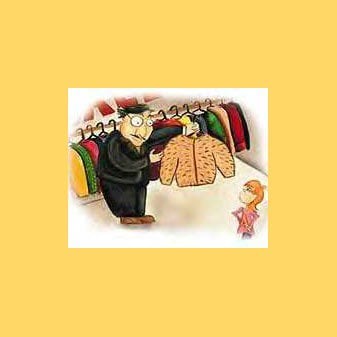 Aurora wants to buy a coat, but she refuses to purchase one after the department store clerk tells her that they came from animals. The salesperson claims that animals no longer need their fur. A skeptical Aurora ventures into the forest to investigate and ends up teaching the salesperson a lesson in animal rights. Buy it!
The Wild Reveler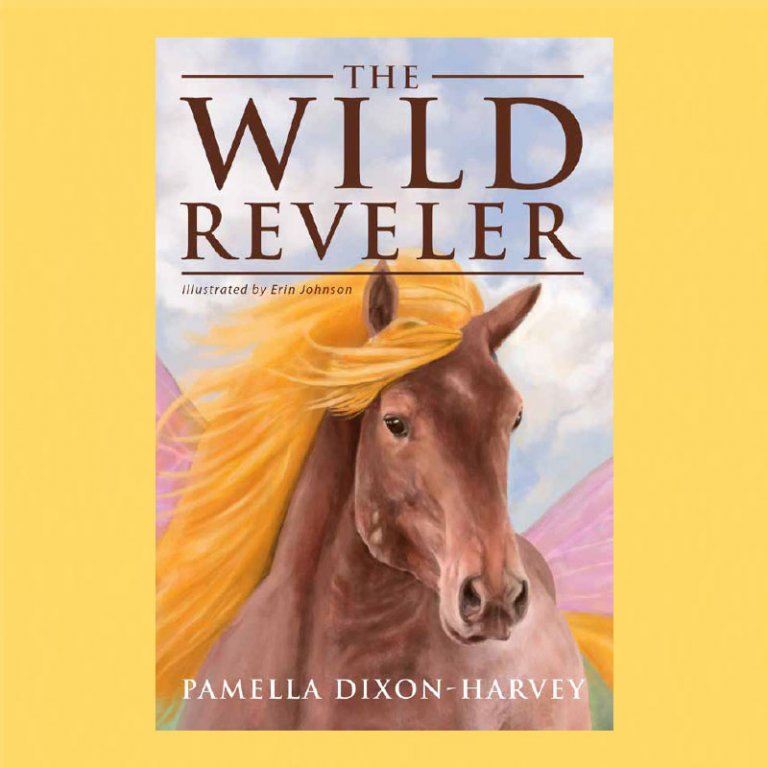 This book is for everyone who has been touched by the beauty and majesty of wild horses. It's a poetic fantasy about a herd of mustangs who are rescued by The Wild Reveler—and their fight for survival as their habitat becomes more endangered. Wild horses are part of our cultural history and our human experience, so they're a part of who we are. Their presence gives us spiritual nourishment and a link to our past. Buy it!
For Kids Age 13 and Above
Amanda the Teen Activist: Feathers & Freedom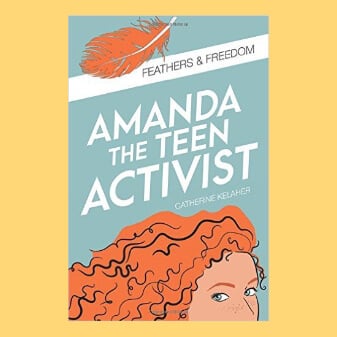 Can one girl and her friends save the lives of hundreds of factory-farmed hens? When Amanda Cotter is dragged to Australia—far from her best friend and her dog—she thinks things can't get much worse. Well, that's until she finds herself hiding on an egg farm after her first day at Woollybutt High. As she looks into the eyes of an imprisoned hen, Amanda realizes that if she gets out of there, nothing will be the same again. Will she be able to prove to her dad that one 13-year-old activist really can make a difference, or will her efforts get her and the hens into more trouble than ever before? Buy it!
Animalkind: Remarkable Discoveries About Animals and Revolutionary New Ways to Show Them Compassion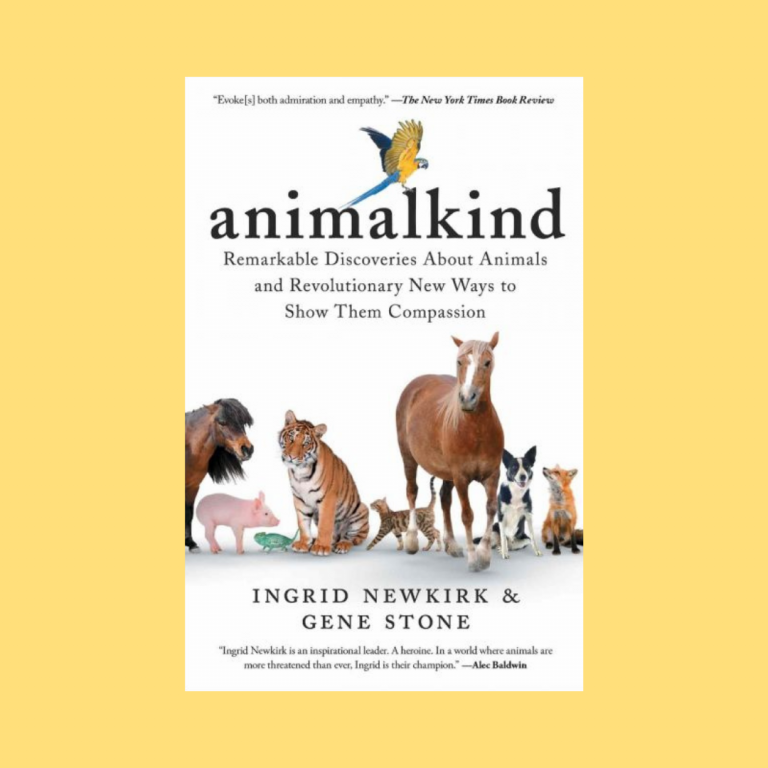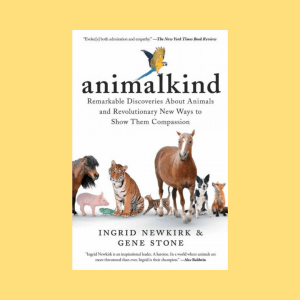 This bestselling book by PETA President Ingrid Newkirk and acclaimed author Gene Stone gives readers a peek into the fascinating lives of animals. It shows just how smart, aware, empathetic, and intelligent our fellow animals are by giving many examples, such as that geese fall in love and stay with a partner for life and that fish "sing" underwater. Use TeachKind's guide to reading Animalkind with your students book club–style to expand their compassion for other animals and help them discover ways they can help protect them. Buy it!
Bear Boy: The True Story of a Boy, Two Bears, and the Fight to Be Free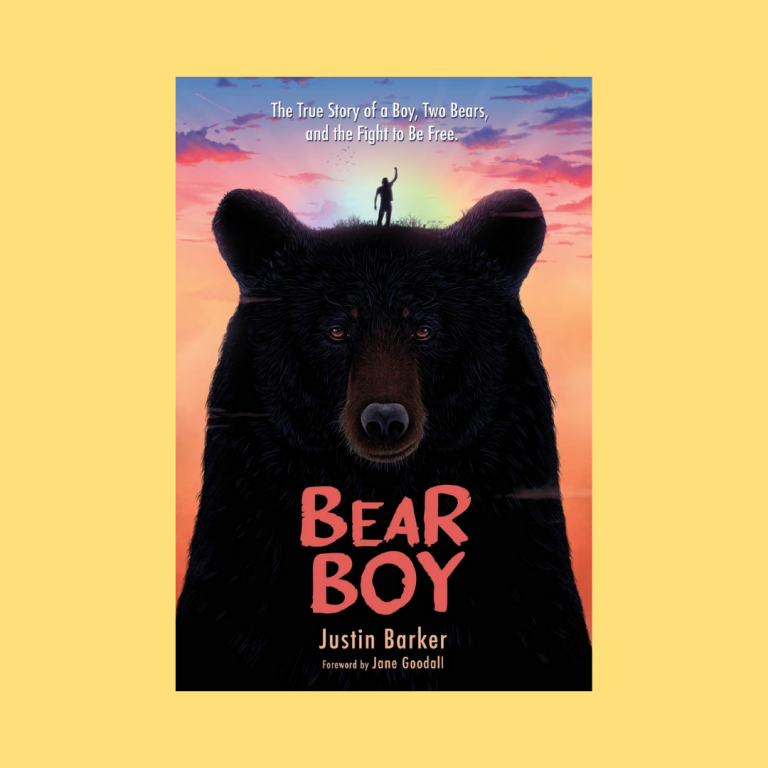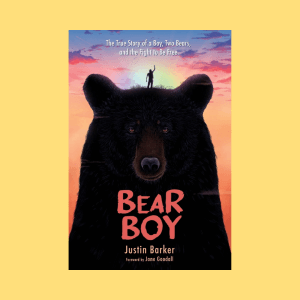 This is a young-adult memoir that Jane Goodall said she simply couldn't put down. Adults and teens alike will marvel at main character Justin's quest to help two black bears languishing at a ramshackle roadside zoo. Will he be able to raise the quarter of a million dollars necessary to find them a good home? And what will he discover about activism during his pursuit? Your students will just have to order Bear Boy to find out. Buy it!
The Chain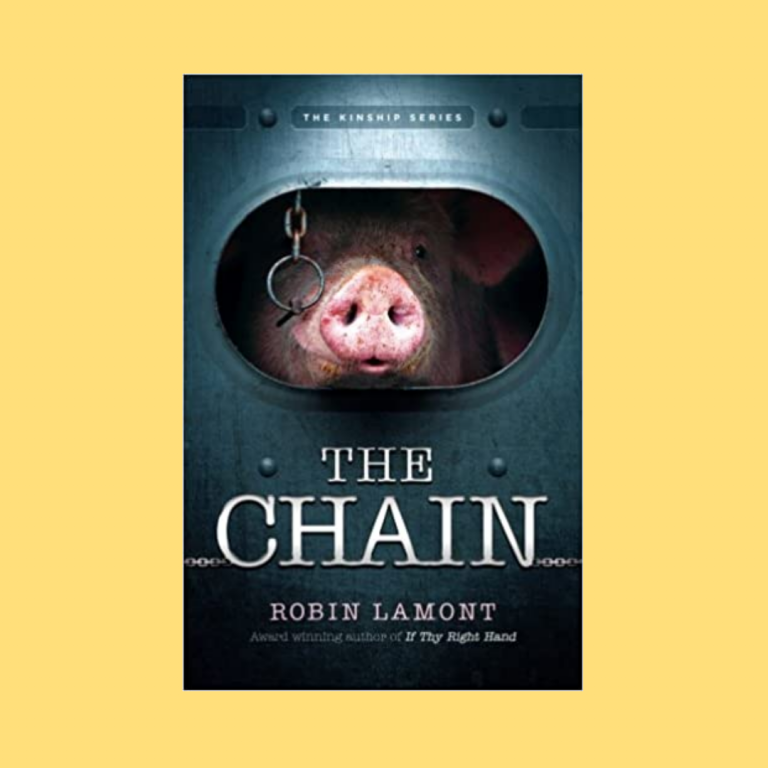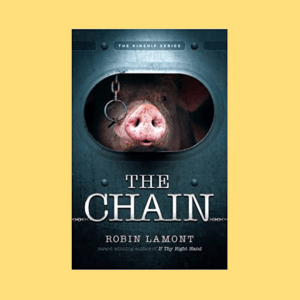 The Chain by award-winning suspense novelist Robin Lamont has everything necessary to engage even the most reluctant readers, from gripping mystery and breathtaking action to forbidden romance and a look inside two seemingly opposing worlds seldom seen by most: the world of an undercover animal rights investigator named Jude Brannock and that of slaughterhouse workers and their families. Bryan Monell of Farm Animal Rights Movement writes, "Do yourself and the animals a favor. Read this book." Use TeachKind's novel study lesson to supplement students' reading of this page-turner. Buy it!
The Experiment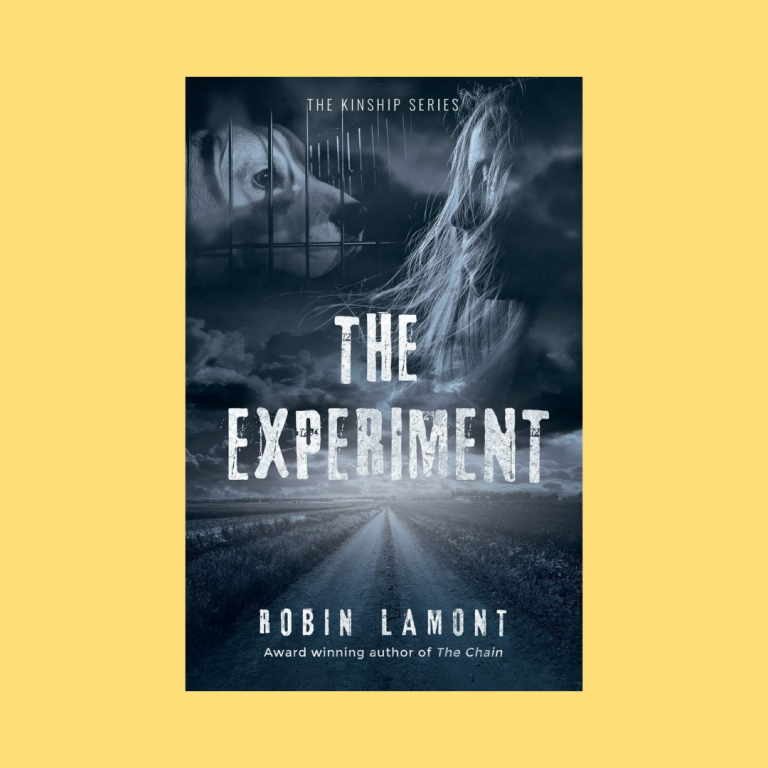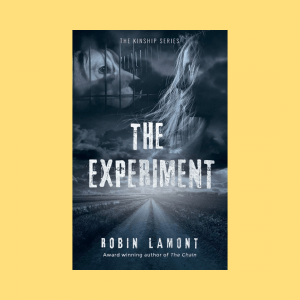 The Experiment is the third novel in Robin Lamont's The Kinship Series trilogy. Protagonist Jude Brannock is mentoring a young investigator when he suddenly goes missing. Risking her cover and that of the animal protection organization that she works for, she attempts to find him—only to learn that his mysterious disappearance may be a ruse. Buy it!
Saving Animals: A Future Activist's Guide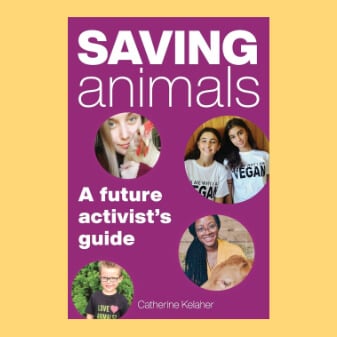 Catherine Kelaher's guide to activism runs the gamut of how you can protect animals, whatever your age or skillset. Complete with interviews of young activists, this interactive guide will inspire young people of any age to take action for animals. Buy it!
The Trap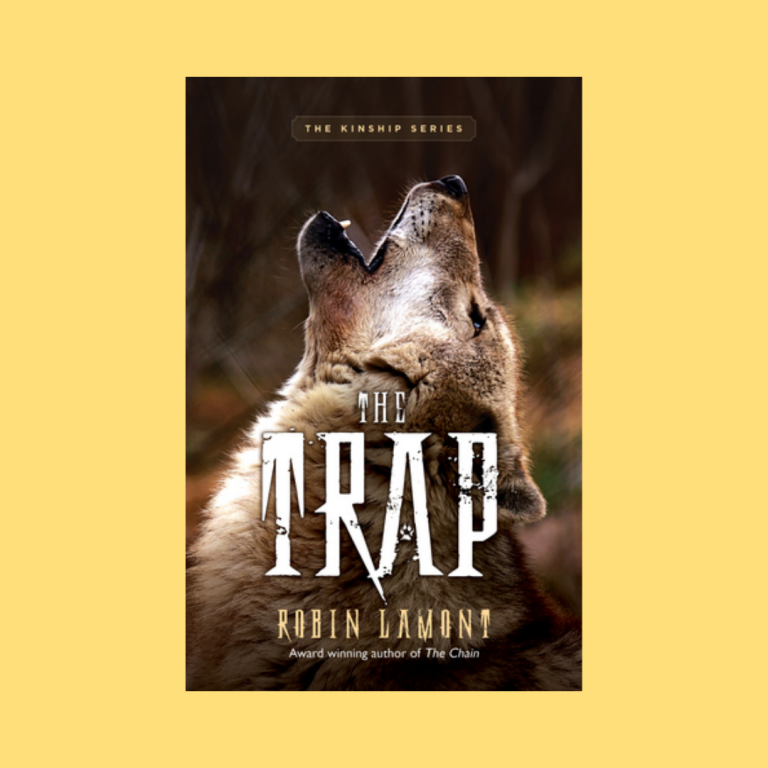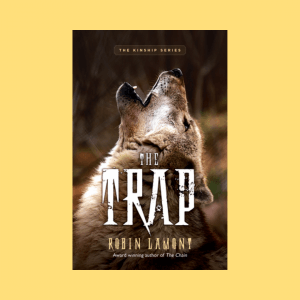 The Trap is the second novel in Robin Lamont's The Kinship Series trilogy. Jude Brannock investigates the suspicious death of a federal wildlife trapper—which animal activists like her are being blamed for—only to find that the prime suspect is someone she cares deeply for. Your students won't be able to put down this high-stakes "whodunit" thriller. Buy it!