Thanksgiving is a wonderful time to encourage students to be compassionate and grateful for all the good things in their lives. Unfortunately, not all beings are guaranteed a happy holiday season. Every year, millions of turkeys suffer for Thanksgiving dinners even though these animals are affectionate and intelligent, just like the animal companions many of us share our homes with.
'Twas the Night Before Thanksgiving by Dav Pilkey is an inspiring story about a group of students who go on a field trip to a farm and learn what really happens to the turkeys who are forced to live there. Complete this engaging literacy activity to foster compassion and empathy during the holiday season by showing children why all living creatures deserve the chance to be thankful.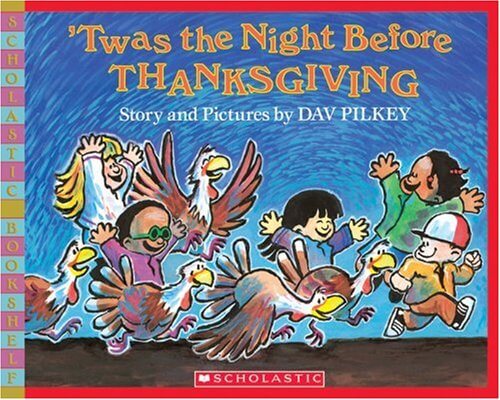 Read the book aloud to students. Then, ask the following questions:
What does Farmer Mac Nugget say and do that tells you how he feels about the turkeys?
How do the turkeys feel at the farm? What evidence do you have?
What did the children do when they realized what was going to happen to the turkeys? Why do you think they did that?
Why were the turkeys thankful at the end of the story?
What would your life be like if you were a turkey on a farm?
Have students read the turkey fact sheet individually or in pairs and discuss their favorite facts, then guide them through creating their own turkey fortune teller, in which they create questions or pick their favorite facts to quiz others with and share with family and friends.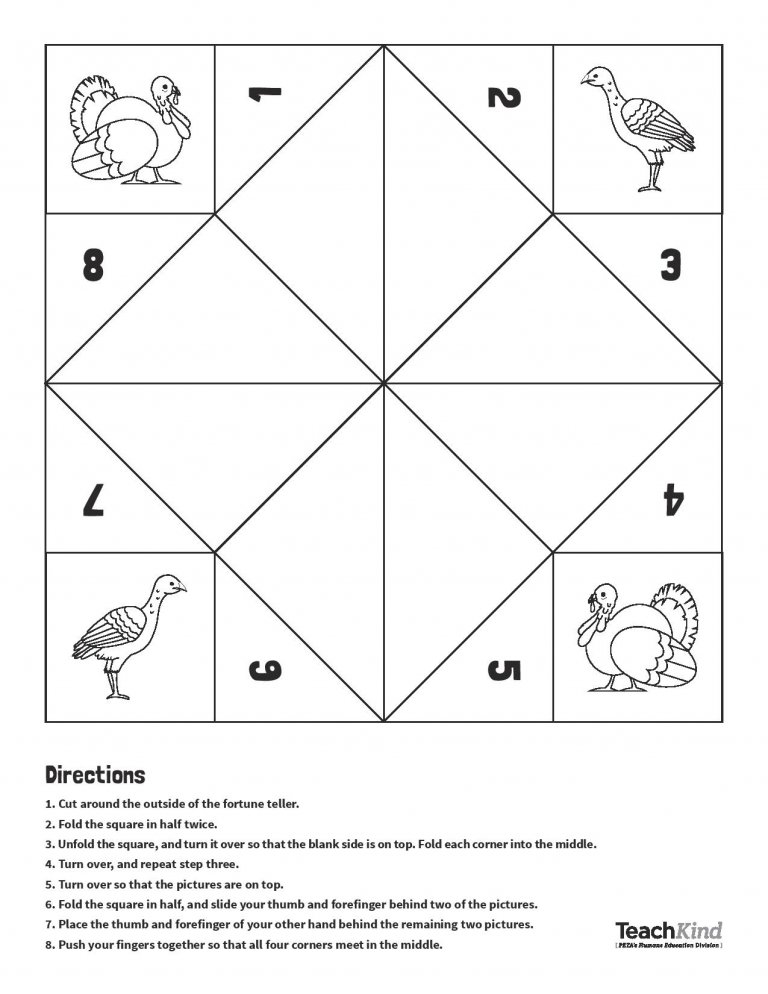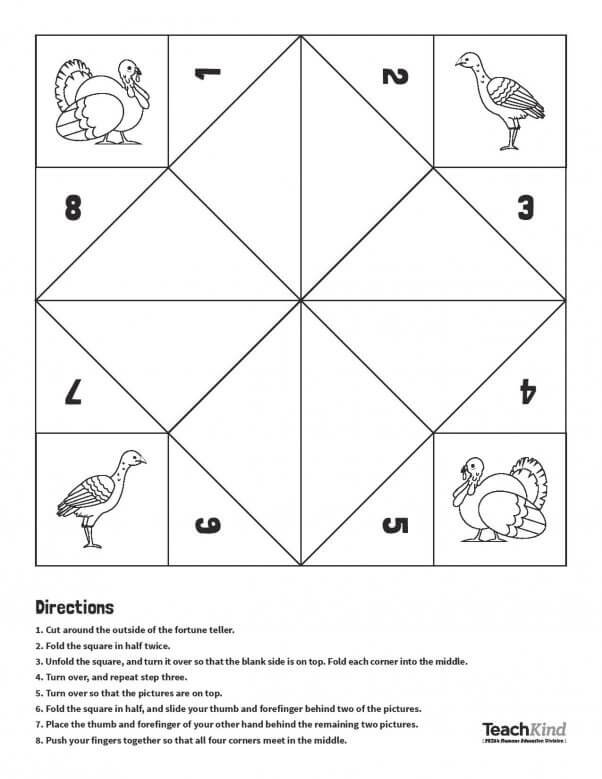 Need More Thanksgiving Ideas This Year?
Have your students color these FREE turkey coloring sheets to inspire their friends and family members to celebrate a compassionate Thanksgiving!
Also, encourage your students to show compassion by leaving turkey off their plates this Thanksgiving and trying one or more of these delicious alternatives!
Need more animal-friendly inspiration for your classroom? Join TeachKind's mailing list! 
By submitting this form, you're acknowledging that you have read and agree to our privacy policy and agree to receive e-mails from us.