Educators at all levels are increasingly choosing modern, animal-free dissection tools to meet their students' needs in the classroom. These superior teaching methods—including interactive computer simulations and clay models—save animals' lives, cost less than animal dissection, are suitable for all students, and are more effective than animal dissection.
FreeImages.com/Roberto Valdés
In nearly every comparative study ever published, students taught using non-animal methods such as interactive computer simulations tested as well as or better than their peers who were taught using animals for dissection and other animal-related exercises. Methods such as narrated software programs with physiology animations or well-labeled anatomical models allow students to learn more efficiently without being distracted by the gore of cutting up dead animals and trying to differentiate the discolored body parts. Using alternatives, each body system can be studied and virtually dissected repeatedly until students are confident with the material, unlike animal dissection, in which each system is ablated and displaced and the specimen is discarded at the end of the lesson. Studies show that students prefer these alternatives and find them more enjoyable.
Non-animal methods benefit educators by substantially lowering the cost and time associated with anatomy laboratories: Materials need only be purchased once and can be used indefinitely, and they omit the set-up and clean-up time associated with using animal specimens.
The National Science Teachers Association (NSTA) approves the use of alternatives as complete replacements for animal dissection. The NSTA and the National Association of Biology Teachers also encourage teachers who do offer animal dissection to be responsive to students' objections to this practice and prepared to provide alternatives. Other countries have moved away from animal dissection, too—in 2011, the government of India issued guidelines banning dissection and experimentation on animals for teaching students and now requires the use of modern, non-animal methods instead.
A thorough review of the scientific research on the educational, ethical, and economic benefits of non-animal science teaching methods is available in this informational brief.
Many teachers and schools have replaced animal dissection altogether, in favor of modern alternatives. At least 23 states and scores of individual districts and schools at all levels have laws or policies to ensure that students in classes that don't replace dissection are given the option to study biology by instead using one of the many humane alternatives available.
Featured Programs
Digital Frog 2.5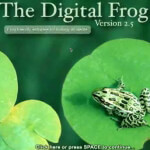 A physician recommended, interactive frog dissection, Digital Frog 2.5 includes all major body systems, an in-depth anatomy section with more than 70 detailed screens, and an ecology section that examines the diversity of frogs. Click here for a video demonstration of Digital Frog 2.5 with Board-certified pathologist Dr. Nancy Harrison. Visit this page for an exclusive 30% discount on Digital Frog products.
Expandable Mind Software


Expandable Mind Software (eMind) offers a web-based suite of simulated dissections and physiology experiments that are highly interactive and aligned with the Next Generation Science Standards (NGSS). Modules are available for purchase individually and include studies of Mendelian genetics and the anatomies of 10 different animals, including frogs, three types of fish, several invertebrate species, fetal pigs, and cats. Mini labs include various physiological simulations, such as respiratory rate, muscle contractions, and the effects of drugs on heart rate. The software can be accessed on any device with an internet connection.
Hybrid Medical Animation AnatomyAR + for Merge Cube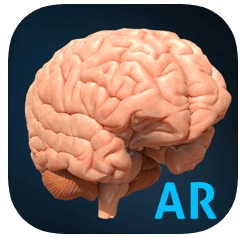 Hybrid Medical Animation has developed an augmented reality app for use with the MERGE Cube, which it describes as follows: "AnatomyAR+ utilizes the latest in technology—Augmented Reality (AR)—to take a closer look at the most iconic and vital organs of the body: the brain, the heart, and the lungs." Merge Labs, Inc., maker of the MERGE Cube, also has a new platform with NGSS-aligned activity plans.
Emantras' Rat Dissection app, which is available for the iPad, was designed for middle and high school students. The virtual dissection tool features vivid 3-dimensional images of the rat's internal organs, step-by-step instructions with voice-over, accurate simulation of the dissection procedures, and content validated by subject matter experts to ensure accuracy. Click here for a video demonstration of the app. (Emantras' companion app, Frog Dissection, is available for the iPad, Windows, Mac, and Linux.)
As described by the company, "The Syndaver CopyCat® is a Hybrid, full body replica of the feline anatomy with synthetic muscles, tendons and bones. The Syndaver CopyCat® pairs SynTissue® organs with a silicone chassis and is intended to replace the use of cat cadavers in middle and high school dissection (non-biohazard and ethically sound). Its replaceable SynTissue® organs extend the useful life of this model indefinitely." Click here for more information and to get a quote.
Educational Grants
PETA can provide software donations to help your school replace dissection with humane alternatives—just complete this short web form.
Click here for even more exciting animal-free dissection programs!