TeachKind has launched a new, state-of-the-art science education pilot program to teach students dissection using more effective, ethical, and economical non-animal training methods, such as interactive computer software programs and hands-on, realistic simulation models like SynFrog. Our pilot program is designed to incorporate modern teaching tools that are aligned with the Next Generation Science Standards and offered free to qualifying schools—and to gauge teacher and student satisfaction.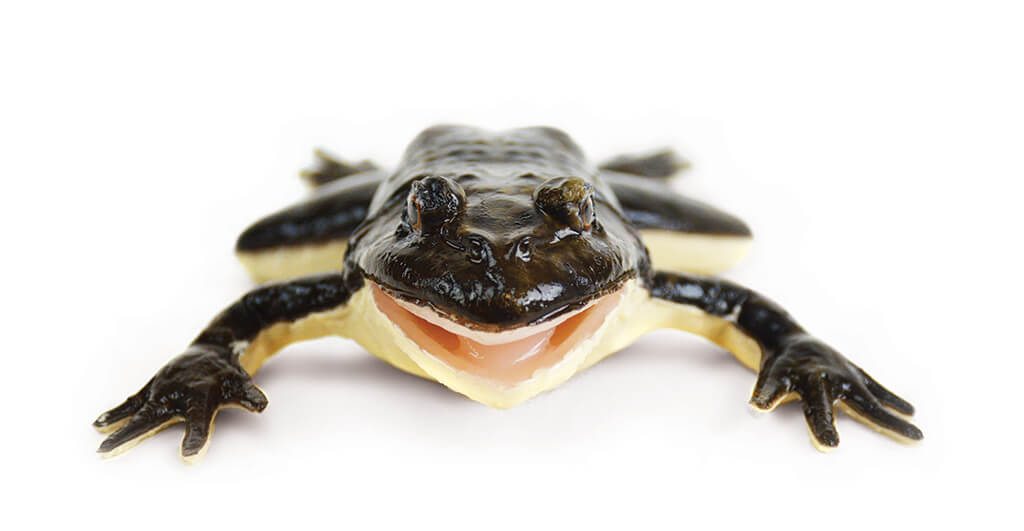 If your classroom, school, or district commits to replacing animal dissection with humane methods, TeachKind would love to partner with you on this exciting pilot program!
Educators and administrators who are concerned about associated issues are challenging the controversial practice of dissecting millions of animals each year in anatomy and biology classrooms. These issues include cruelty to animals by dissection-supply companies, the health hazards of exposing students to animal cadavers soaked in carcinogenic preservatives, the squandering of limited funds on repeat animal purchases, and the likelihood of deterring students (especially girls) from pursuing science careers in light of their ethical objections to dissecting animals. By participating in TeachKind's dissection pilot program, you can help tackle these issues and be part of a groundbreaking effort to modernize science education.
The pilot program is designed to quantify educational efficacy and the views of students and teachers on using humane, non-animal teaching methods (e.g., digital dissection, virtual reality tools, and anatomical models). Schools that choose to participate will receive humane dissection tools for free or at reduced cost and will be provided with standardized evaluation surveys for students and teachers to complete.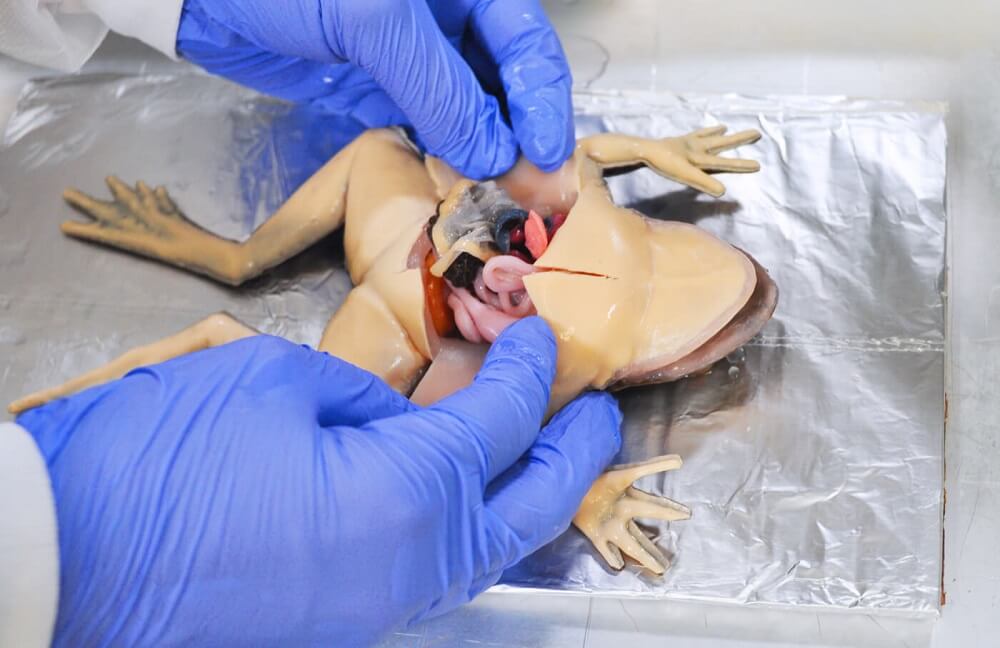 "The app allows students to completely understand the internal biology of the frog, and use the same dissection tools as they would in a lab to simulate the dissection process. We are very grateful to [Teach Kind] for your generous contribution. The students absolutely love the alternative way of learning. With this application the students are able to perform repetition of the dissection … You have my students' and my deepest appreciation, and I want you to know that the impact of your donation extends far into the lives of my students."
—Georgia middle school teacher who received virtual dissection donation

"I wanted to check in and let you know that the dissection software and computers have been fantastic! We have been working through the invertebrates and the kids are learning so much more from the virtual software—and we are saving animals! It's been great."
—California high school teacher who received virtual dissection donation
To be considered for our pilot program, please fill out the form at the bottom of this page. Then we'll be in touch with more details!
Please note: This offer is only available to educators in the United States and Canada.
By submitting this form, you're acknowledging that you have read and agree to our privacy policy and agree to receive e-mails from us.