At Christmastime, many people find themselves invited to a live Nativity scene, in which costumed actors bring the biblical story to life. These human actors are willing participants, but animals used in the scenes are not. Donkeys, camels, sheep, and even goats and cows are often tethered and made to stand on pavement for hours beside noisy streets or in shopping center parking lots. Ignoring the fact that animals were unlikely to have been present at the Nativity anyway, including them in these displays causes them immense suffering.
Live Nativity, Unholy Abuse
Animals exploited in these types of displays are frequently rented from exhibitors. Their handlers commonly use whips, electric prods, and other abusive tools to make them obey commands out of fear of physical punishment. At a live-animal Nativity display in Kentucky, a handler reportedly identified as Joseph P. Price was caught on video punching a camel in the face. Tiffany Sparks, who uploaded the video and witnessed the alleged cruelty firsthand, said, "Those poor camels have been smacked, kicked, choked by being pulled to the ground every time they try and stand up. My kids and I are absolutely heartbroken seeing them treat the camels this way."
Other camel exhibitors have been caught using electric prods as well as whipping, beating, punching, and kicking the animals. According to a whistleblower, one Florida-based exhibitor denied medical care to a sheep who had been suffering from a broken leg for two weeks. And a camel named LulaBell fell into the crowd at a manger scene in Florida after stumbling when her handler attempted to force her to lie down.
The Scene Is Staged, but the Suffering Is Real
Even when animals used in Nativity scenes aren't sourced from exhibitors, they're still made to endure frightening traffic and freezing temperatures, often forced to stand or sit on hard pavement for hours, and at risk of being grabbed or worse by crowds of strangers. Many terrified animals have tried to flee, including a camel named Ernie who escaped from a Nativity display in Maryland and was struck by a car and killed. A sheep being used in a manger scene in West Virginia was sexually assaulted when a man broke into the animals' pen after hours. And in Virginia, three animals died after they were attacked by dogs while being used in a church display.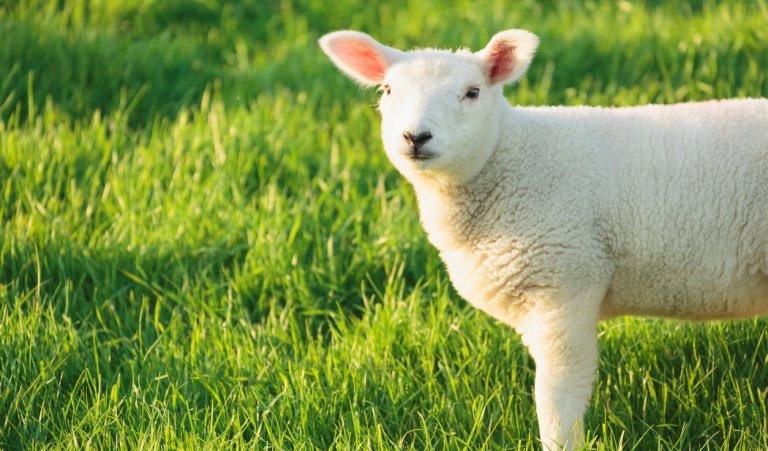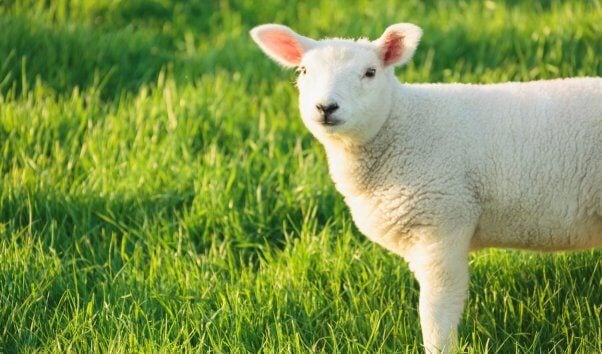 © iStock.com/Brzozowska
No animal deserves to be treated like this. Camels aren't even fully mature until 7 years of age, but many are forced into performances well before that. In nature, these gentle, social animals, who softly blow in one another's faces to say hello, would be traveling with their family herds. Donkeys are highly intelligent and curious, with a strong sense of self-preservation and a reluctance to do something that may harm them. Unfortunately, this often leads humans to label them "stubborn" and treat them harshly. Sheep are very sensitive and experience complex emotions not unlike those of humans. They can read emotional changes in one another as well as in human faces. And when stressed, they exhibit signs of depression.
What You Can Do
No Bible verse says that humans can force animals to perform for our entertainment. If your church is planning to put on a live Nativity, talk to the organizers about using fake animals, which can't be harmed, along with the human participants. To learn more about God's wish for Christians to live compassionately, visit PETALAMBS.com.