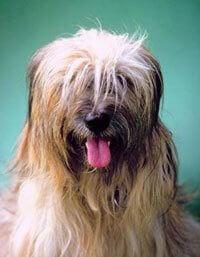 Many people know to avoid puppy mills and "backyard breeders." But many kind individuals are duped by people who claim to be "responsible breeders." There's no such thing. As long as dogs and cats continue to suffer from overpopulation, homelessness, and abandonment, no breeding can be considered "responsible."
All breeders fuel the animal overpopulation crisis, and every time someone purchases a puppy or a kitten instead of adopting from an animal shelter, homeless animals lose their chance of finding a home. Few, if any, breeders require puppies or kittens to be spayed or neutered, so the animals they sell can soon have litters of their own, creating even more animals to fill homes that could have gone to animals who are literally dying for them.
Every puppy or kitten sold by a breeder takes away a home from one of the millions of homeless animals who already exist and who desperately need care and safety.
Breeding Trouble
The breeding industry also harms the animals it produces. Dogs and cats don't care whether their appearance conforms to a judge's standards, yet they're the ones who suffer the consequences of humans' manipulation. Inbreeding causes painful and even life-threatening genetic defects in "purebred" dogs and cats, including crippling hip dysplasia, blindness, deafness, heart defects, skin problems, and epilepsy.
Distorting animals for exaggerated physical features also causes severe health problems. For example, dachshunds' long spinal columns often cause back problems, including disc disease. Dogs bred to have unnaturally flattened faces and short, pushed-in noses often have such difficulty breathing that exercise is all but impossible. As such, Norway has made it illegal to breed bulldogs and Cavalier King Charles spaniels because of the numerous health issues that plague these dogs.
If you bought an American Kennel Club–registered dog who became ill or aggressive or who died prematurely, please let us know.
Adoption: The Only Compassionate Option
There's no excuse for breeding or buying animals. If you care about animals and are ready to commit to caring for a cat or a dog for the rest of the animal's life, please adopt one (or, better yet, two who are compatible) from your local animal shelter. Animal shelters receive new animals every day, so keep checking back. When you find your new animal companion, you'll be glad that you chose to adopt.
If you know anyone who is considering purchasing an animal instead of adopting from an animal shelter, please share this article with them. Please also consider making a donation today to support PETA's vital work to save lives.