In a new video for PETA, American soccer player, Olympic gold medalist, and CONCACAF Female Player of the Year award recipient Alex Morgan gets real about the importance of treating your dog like any other family member. She knows that with millions of animals waiting in shelters for a permanent loving home, there's never been a more important time to encourage responsible adoption. Watch as Morgan and her adorable dog, Blue, spread the message that no matter what species you are, family is family:
"There are so many animals on the streets and so many animals that aren't able to live the life that they should be able to live, so I wanted to be able to adopt a dog. Animals should always be a part of the family and be taken care of just as any child would be."
—Alex Morgan
Dogs Are Part of the Family, so Treat Them That Way
Caring for an animal companion is a lifelong responsibility that extends far beyond a visit to an animal shelter. Responsible guardians, such as Alex, know that dogs (and cats) belong indoors as cherished members of the family. They should never be left outside on a chain or allowed to roam unsupervised outdoors, where any number of dangers await.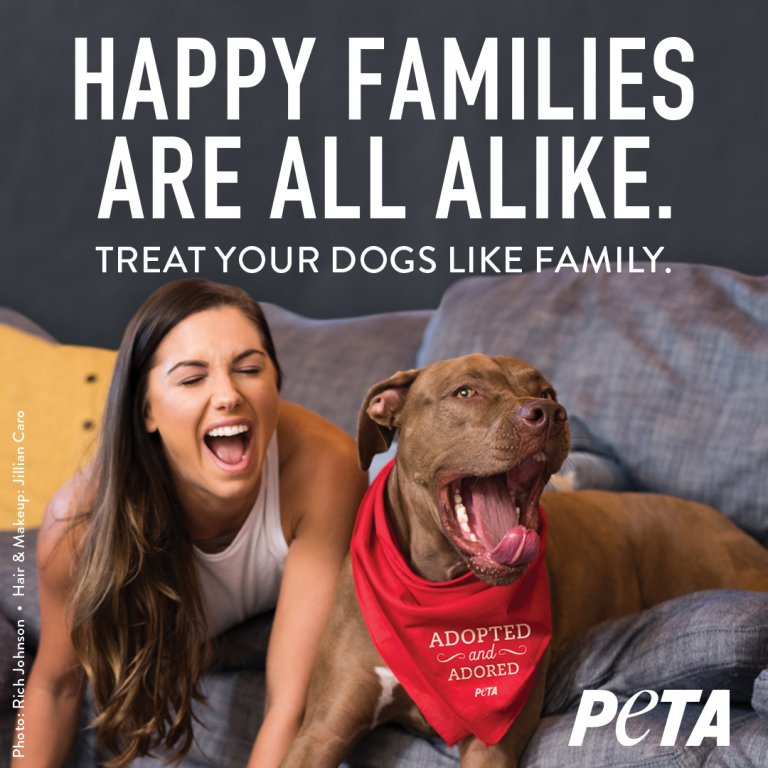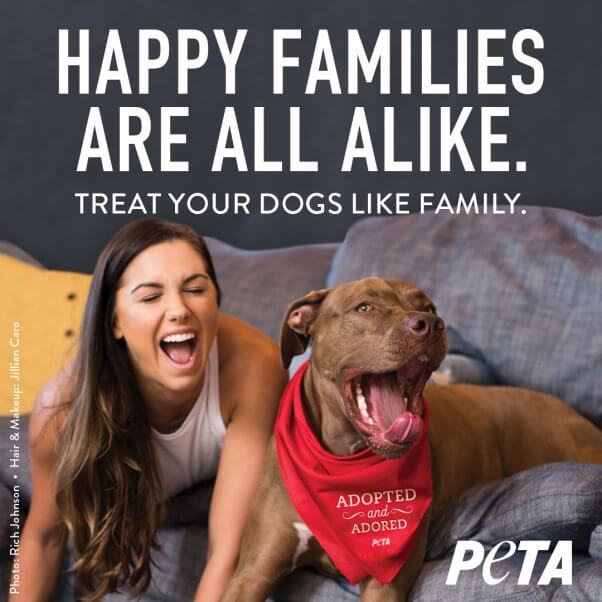 Rich Johnson
Every year, U.S. animal shelters must euthanize millions of dogs and cats because of simple math: too many animals and not enough adoptive homes capable of caring for them. There's never an excuse to support breeders, who bring more animals into an already overpopulated world. If you're looking to welcome a dog as the newest member of your family, keep in mind that virtually any breed can be found in a shelter or breed-specific rescue group. Petfinder.com is a great resource to help you find animal companions looking for homes in your area. Read this to learn more about adopting a forever friend.
Join Alex, Blue, and PETA in the campaign to spread awareness: