Together, we're ending the use of near-drowning tests and saving animals from being forced to swim for their lives. And we won't stop until these abusive and pointless experiments are a thing of the past.
"Forced swim tests" are an especially terrifying ordeal for small animals. Laboratories that conduct these experiments drop mice, rats, guinea pigs, gerbils, or hamsters into inescapable containers of water and watch as the petrified animals frantically look for an escape. Animals try to climb out, dive underwater searching for an exit, and struggle to stay afloat.
If you're wondering how watching terrified animals try not to drown could possibly benefit humans suffering from depression (which is what some companies claim), you're not alone. Experts have repeatedly called the experiment's validity into question or outright refuted any conclusions drawn from it about possible drugs to treat humans with this condition. And PETA is determined to get the test stopped.
The following companies and universities completely stopped using—and/or supporting others that use—the near-drowning test following actions taken by PETA and our supporters, including outreach by our scientists, protests, PETA-proposed shareholder resolutions, and e-mails and calls from our supporters.
Universidad del Valle—August 2023
After PETA shared with Universidad del Valle (Univalle) overwhelming evidence of the scientific invalidity and cruelty of the forced swim test, this top public university in Colombia decided to ban the experiment. Univalle, the most important research institution in southwest Colombia, is an example for other universities in Latin America to follow.
More Than a Dozen U.K. Research Universities—April 2023
Among others, Exeter and Newcastle universities and the universities of Brighton, Glasgow, Leeds, Liverpool, Manchester, Nottingham, St. Andrews, Southampton, Warwick, and York indicated to PETA U.K. that they neither use the near-drowning test nor intend to do so in the future.
Macquarie University—September 2022
After hearing from PETA, PETA Australia, and Humane Research Australia, Macquarie University in Sydney decided to prohibit the forced swim test. The school's Animal Ethics Committee reviewed the scientific literature on the test and reached the same conclusion as PETA scientists: The forced swim test is bad science. In 2021, Macquarie University experimenters published a paper describing the use of at least 96 rats in the test.
Amgen—May 2021
Amgen confirms no more forced swim tests! This follows PETA scientists' outreach to the biopharmaceutical company to urge it to enact a policy prohibiting the use, commission, or funding of the tests, which 12 of its competitors have banned. We applaud Amgen's position on this cruel and unnecessary test.
University of South Australia—April 2021
After hearing from PETA, PETA Australia, and Humane Research Australia, the University of South Australia decided that the forced swim test won't be approved for any future research projects. Experimenters at the school had published about conducting the bogus test as recently as January 2021.
University of Adelaide—September 2020
After hearing from PETA, PETA Australia, and Humane Research Australia, the University of Adelaide became one of the first universities in Australia to stop subjecting mice and other animals to the forced swim test. Experimenters at the school had published about conducting the bogus test as recently as April 2020.
GlaxoSmithKline—June 2020
After discussions with PETA scientists, GlaxoSmithKline, one of the top 10 largest pharmaceutical companies in the world, banned the forced swim test. Between 2002 and 2018, its employees published at least 29 papers that describe the use of the test in experiments involving at least 1,327 mice and 447 rats.
King's College London—January 2020
Leading research university King's College London has officially become the first known academic institution to declare that it will no longer use the forced swim test, following communication with PETA U.K. scientists.
Bristol Myers Squibb–January 2020
After a PETA campaign that included hundreds of thousands of e-mails from supporters as well as shareholder resolutions, videos, ads, and public protests, Bristol Myers Squibb banned the forced swim test. Between 2008 and 2017, the company's employees published papers describing the use of more than 1,600 animals—748 gerbils, 698 mice, and 192 rats—in the cruel and pointless procedure. Many more animals were likely subjected to it in experiments that were never published.
Bayer–November 2019
After discussions with PETA, Bayer, the fifth-largest pharmaceutical company in the world, banned the forced swim test. Company employees' last documented use of the test was in 2006.
Pfizer–October 2019
After less than a year of intense pressure from PETA and more than half a million activists, Pfizer—the world's third-largest pharmaceutical company—has banned the forced swim test. At least 1,270 mice and rats suffered needlessly when Pfizer conducted this scientifically debunked experiment. And in the nearly 20 years that the company used the test, it didn't lead to any marketable drugs to treat human depression. In October 2021, Viatris, a company formed in 2019 through the merger of Pfizer's Upjohn division and Mylan, confirmed to PETA that it wouldn't use the forced swim test in the future.
Sage Therapeutics–September 2019
After discussions with PETA, Sage Therapeutics—a pharmaceutical company that specializes in developing antidepressant medications—has banned the forced swim test. This is particularly significant since this widely discredited test is supposed to gauge the effectiveness of drugs to treat depression in humans.
Novo Nordisk A/S–August 2019
Soon after AstraZeneca took action against the forced swim test, Novo Nordisk A/S—the pharmaceutical giant that ranks 15th in the world—responded to urging from PETA by saying that it, too, would ban it.
AstraZeneca–August 2019
After PETA approached AstraZeneca, the world's 12th-largest pharmaceutical company agreed that use of the forced swim test needs to end and issued a companywide ban.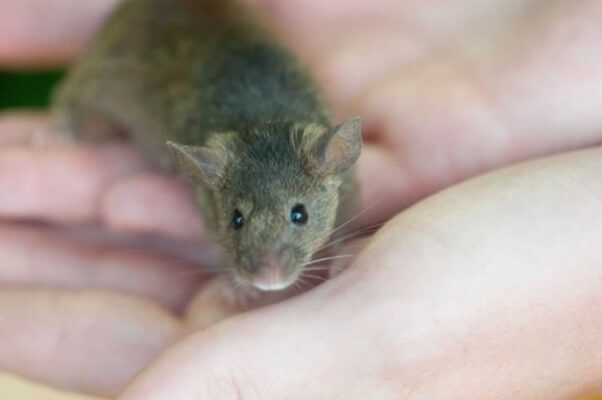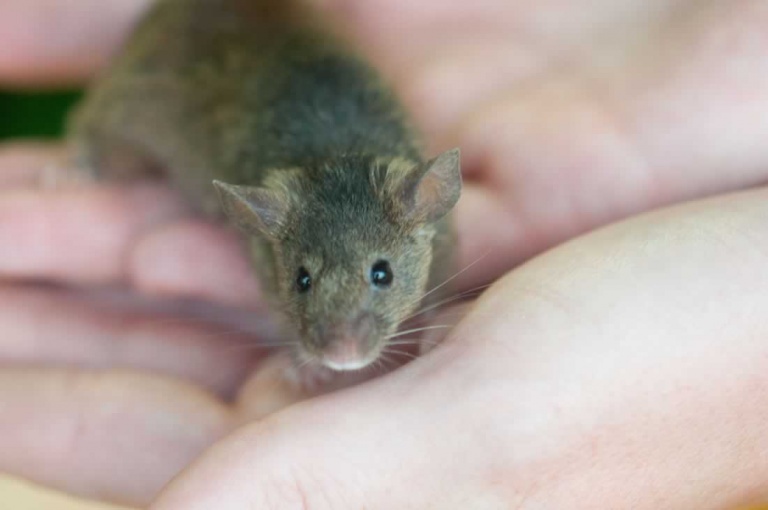 Boehringer Ingelheim–July 2019
Since 1993, Fortune 500 pharmaceutical company Boehringer Ingelheim published or funded at least 12 papers and submitted at least one patent application that described using the forced swim test on more than 1,300 mice and rats. But after hearing from PETA and PETA Germany, Boehringer Ingelheim agreed to ban the test.
Astraea Therapeutics–June 2019
Discovery-stage pharmaceutical company Astraea Therapeutics supplied a compound to an outside experimenter who forced at least 200 mice to endure the near-drowning test. When PETA scientists presented Astraea with sound evidence discrediting the test and inquiring about the company's involvement, it assured us that it doesn't conduct or fund such experiments and has no intention of doing so in the future.
Roche Pharma–June 2019
Between 2001 and 2018, Roche published at least 11 papers that described its use of the forced swim test in experiments involving more than 800 mice and rats. After hearing from PETA, PETA Switzerland, and PETA Germany, Roche confirmed that it has banned the test.
NutriFusion LLC–May 2019
NutriFusion's CEO let PETA know that he hadn't been aware that a university researcher supported by the company had used the forced swim test on at least 75 mice. He contacted the researcher, confirmed that the test wouldn't be used again, and ensured PETA that his company would never again be involved with it.
DSM Nutritional Products–April 2019
DSM Nutritional Products—which manufactures ingredients used in nutritional supplements and personal-care products—subjected more than 200 mice and rats to the near-drowning test in order to make dubious health claims about ingredients. But the company agreed to discontinue the debunked test after being contacted by PETA.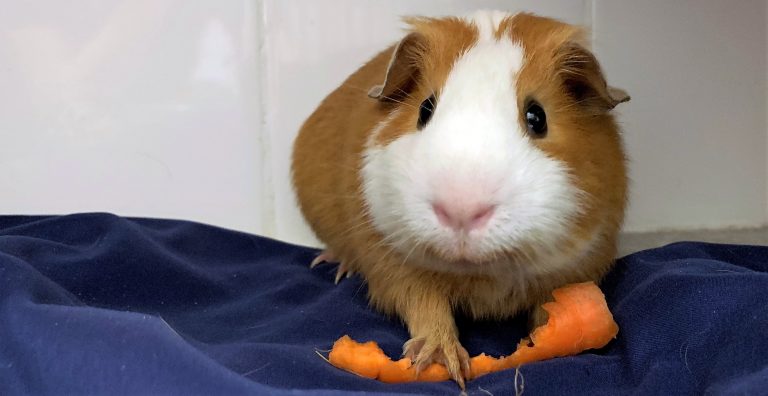 Johnson & Johnson–March 2019
Johnson & Johnson and at least one of its subsidiaries had recently written about using the forced swim test. But following talks with PETA about its cruelty and uselessness, the pharmaceutical giant agreed to ban it going forward.
AbbVie–December 2018
After PETA contacted AbbVie and then submitted a shareholder resolution calling on the company to stop funding, conducting, or commissioning the forced swim test, it became the first pharmaceutical company to enact a ban. AbbVie posted the landmark new policy on its website.
*****
Let's get more companies to ban the near-drowning test on animals. Please take action to urge Sanofi to join some of the world's largest pharmaceutical companies in banning this worthless and dangerous test.