Even though many former animal-exploiting businesses, such as Ringling Bros. and Barnum & Bailey Circus, have made the switch to featuring only willing human performers in their acts and animal-free shows such as Circus Vargas are thriving, Jordan World Circus, which produces Shrine circuses across the country, continues to work with notorious animal exhibitors who use intimidating and often violent methods to force animals to perform confusing tricks.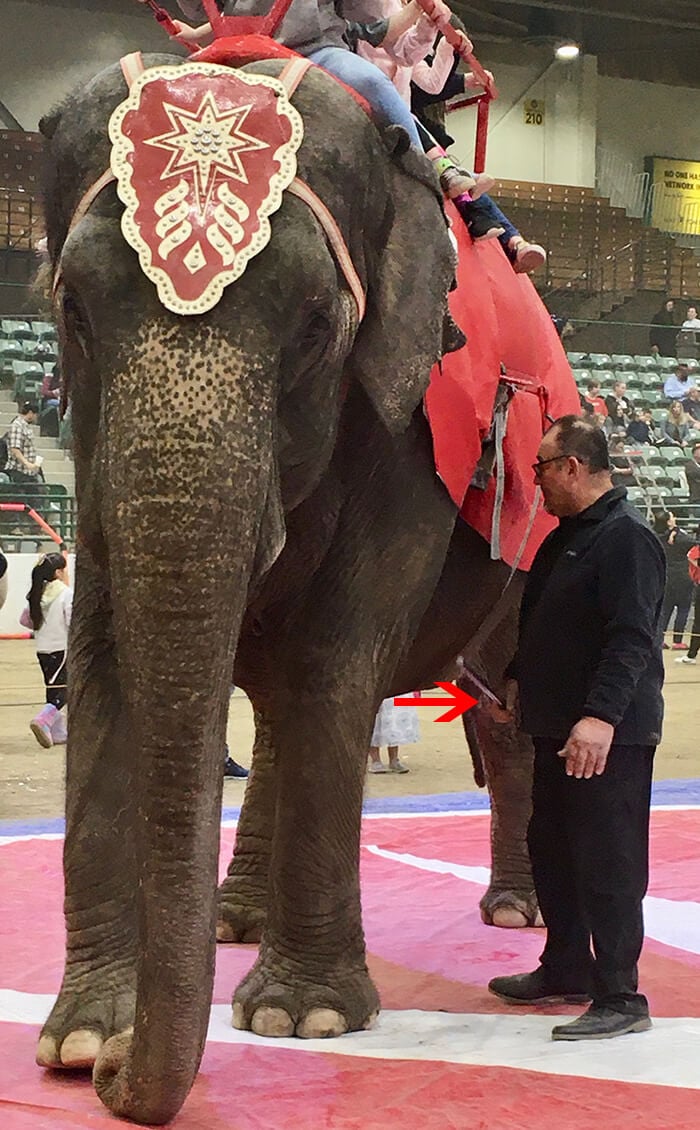 The Carden family and Carson & Barnes Circus have supplied elephants for Jordan World Circus in recent years, despite having histories of animal welfare issues. Video footage shows a Carson & Barnes trainer cursing and yelling at elephants outside a Jordan World Circus show. A PETA investigation found that two elderly elephants exhibited by Carson & Barnes were showing signs of painful foot and joint problems, which are among the leading reasons captive elephants are euthanized. Jordan World Circus has been forcing them to perform and give rides day in and day out during the 2022 season.
The circus's longtime big-cat supplier, Adam Burck, was cited by the U.S. Department of Agriculture for keeping tigers inside a hot, stinking barn crawling with maggots and using cramped travel cages as the tigers' permanent housing for over a year. After his federal license was canceled, he apparently moved the tigers to a roadside zoo. These tigers deserved better after a life of misery in the circus, but it's not too late for the elephants and other animals who are hauled around for Jordan World Circus performances. Please e-mail the circus's owners, Jody and Melanie Jordan, and politely ask that they end the cruel animal acts and focus on the talents of willing human performers instead.
Send polite comments to:
Jody and Melanie Jordan
[email protected]
Please feel free to use our sample letter, but remember that using your own words is always more effective.