Chained to a garbage can, abandoned inside a grain silo, living in a cramped cage—neglected dogs found by PETA's Community Animal Project fieldworkers have been forced to endure some of the most heartbreaking conditions that you could imagine.
That's why nothing compares to watching these formerly abused dogs become the beloved family members they were always meant to be.
Thanks to PETA and our friends at local shelter partners, these dogs now live indoors with their loving guardians:
Crystal
Even being tossed out onto the streets and living with a collar deeply embedded in her neck couldn't dull little Crystal's shine. After she was rescued by PETA, she was adopted by a family who adores her—and now she's positively sparkling.
Cooper
Cooper spent years chained in a muddy yard in rural North Carolina. He was suffering from a massive flea infestation that had caused him to lose much of his fur, and his teeth were extremely worn down, likely from chewing on his own skin.
Fieldworkers eventually persuaded Cooper's owners to allow PETA to take him in. After he spent a few days receiving some much-needed TLC, we transferred him to the Virginia Beach SPCA, where he found a loving guardian and a wonderful indoor home.
Charley
PETA fieldworkers found Charley with four broken toes, abandoned inside a damp, cold, rundown grain silo. They spent two days gaining the frightened, matted little dog's trust, plying her with treats before gently scooping her up in a blanket.
One week after Charley was rescued, she really hit the jackpot: PETA staffer Tanner and his partner, Jeremy, adopted her. She joined Fritz, who had also been rescued by PETA, in their home!
Maggie
Being neglected by the dog-sledding industry temporarily cost Maggie her voice—but not her spirit. After a PETA eyewitness rescued her during an investigation into dog yards owned by Iditarod mushers, we found her a loving home with an adoring couple and the pup went from chained to cherished.
Murphy
When PETA's fieldworkers first saw Murphy, they weren't sure what or whom they were looking at—all they could see was a sad, mat-covered little figure huddled all alone inside a filthy wire crate in a dark hallway.
After an emergency grooming session that resulted in 7 pound Murphy losing 2 pounds of matted fur, the happy pup pup spent a week at PETA's shelter in Virginia. Then we transferred him to the Norfolk SPCA, where a loving and patient family adopted him.
Penelope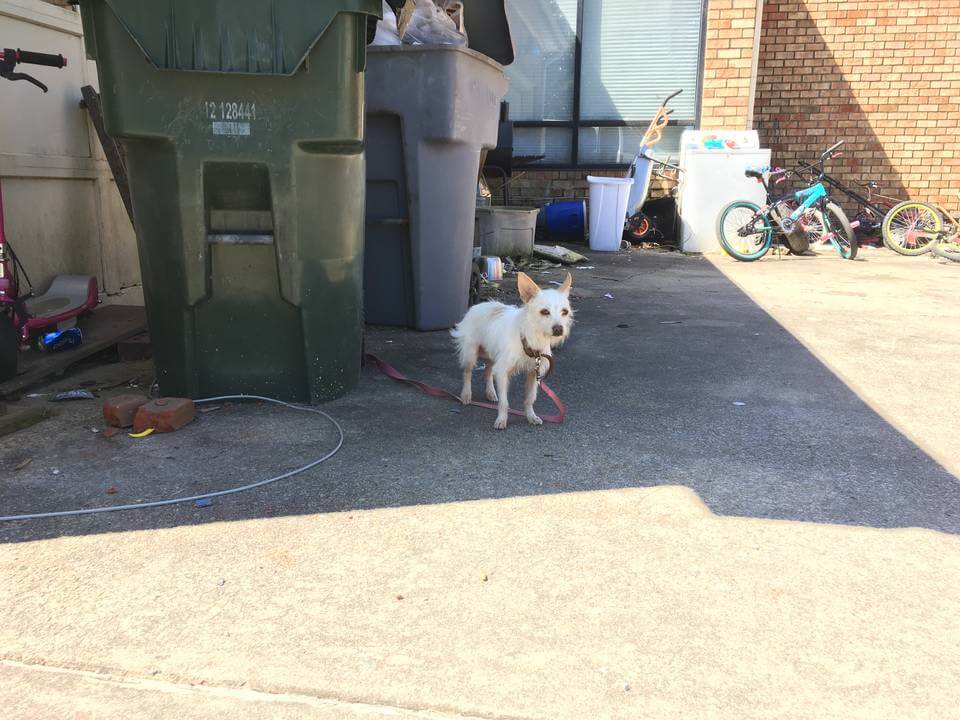 We found Penelope chained to a garbage can, forced to live outdoors in frigid temperatures. This pup was leery of people, but after a stay in a PETA foster home, she went to live in luxury with a family who loves her.
Duke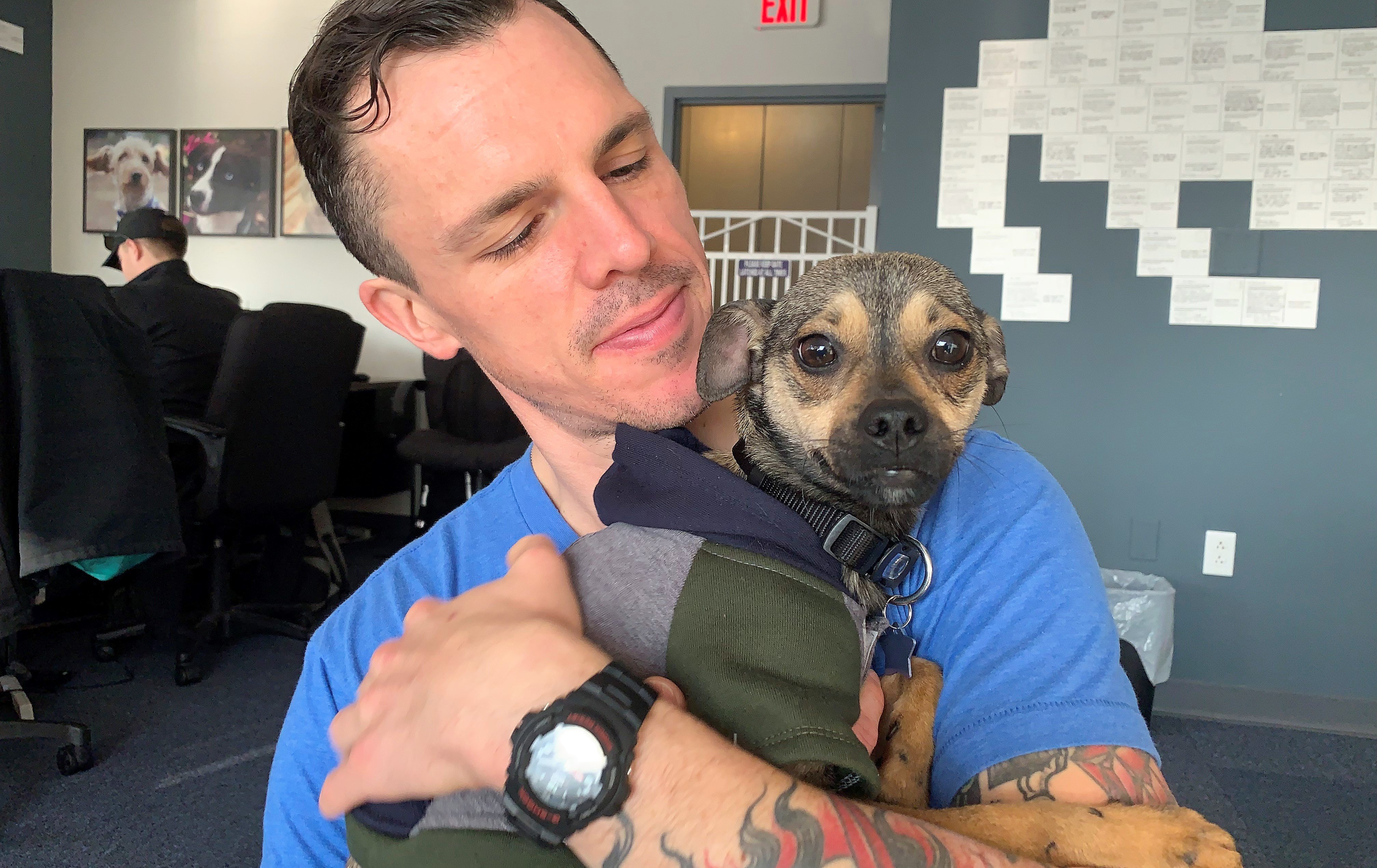 It was lucky that our fieldworkers spotted Duke when they did. This little pug mix likely wouldn't have survived much longer tied up by a short leash in subfreezing temperatures without any shelter whatsoever.
He's now living the warm, cozy life that he deserves.
Dylan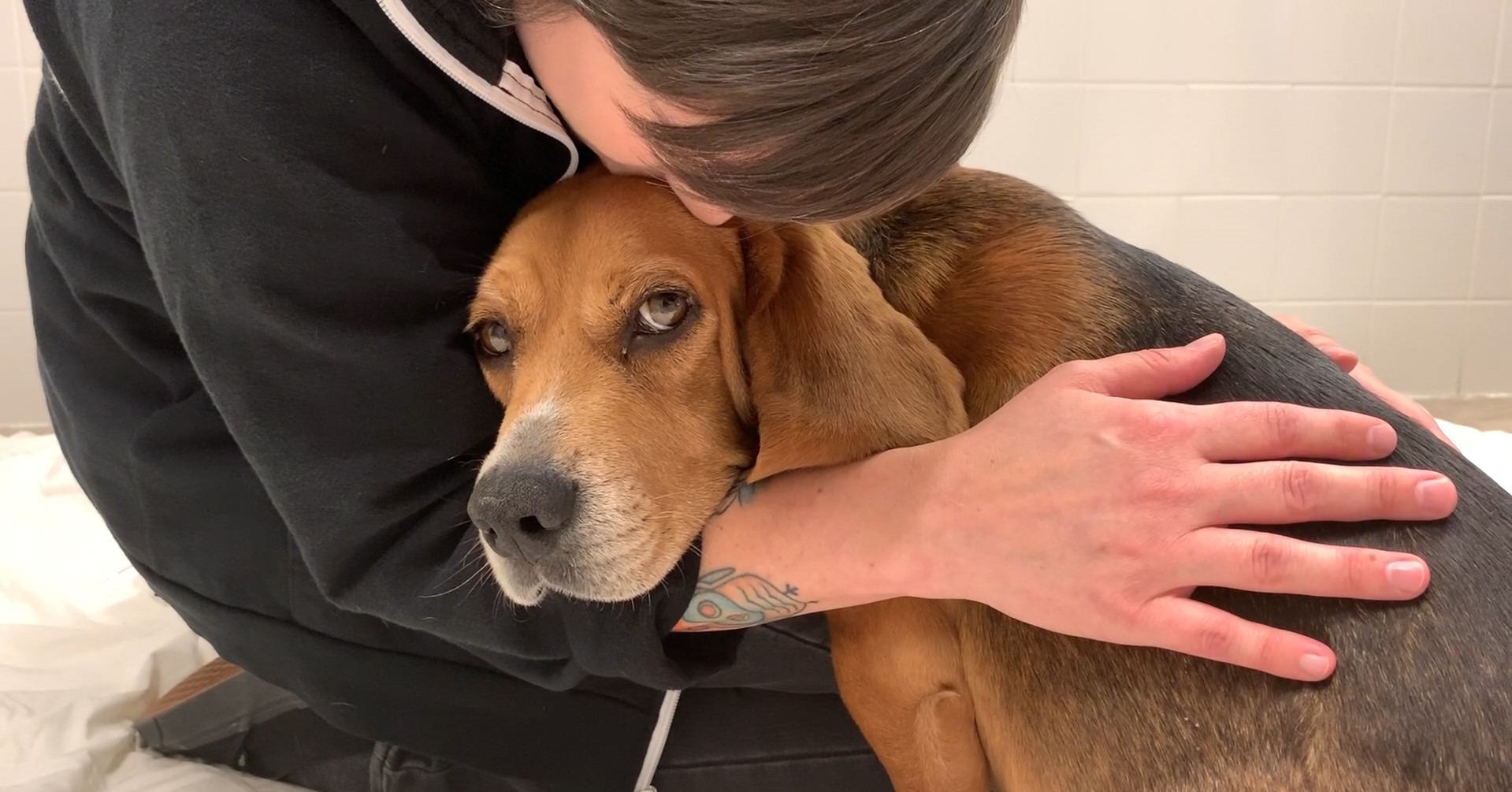 Like a rolling stone, Dylan showed up at the home of a kind North Carolina resident on New Year's Day, and he had a horrendous neck wound. PETA helped him get the medical attention that he needed and a family to love and care for him.
Missy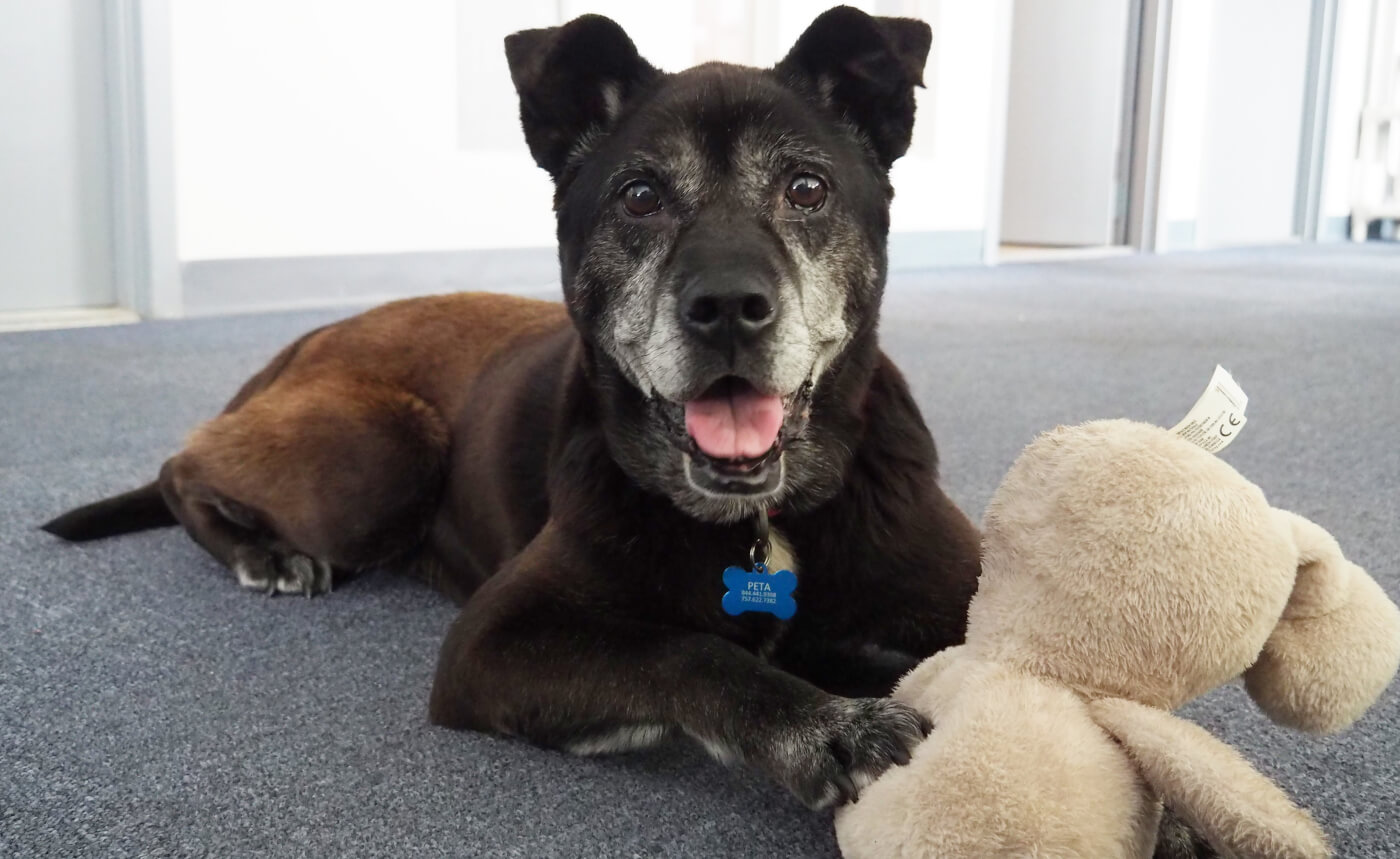 You'd never guess it from the big smile on her face, but Missy endured a life of loneliness and deprivation for 10 years, and it almost killed her. These days, she's living out her golden years surrounded by a loving family.
*****
You, too, can make a difference for animals.
When you see animal abuse, please, try to stop it or at least report it. Remember: Adopt, don't shop—and have your animal companions spayed or neutered. You could also volunteer at your local animal shelter and ask local government officials how you can help get laws passed that would require animal-care standards and ban tethering, breeding, and the selling of animals in pet shops. Click below to learn more and take action.