Like a rolling stone, beagle–basset hound mix Dylan showed up at the home of a kind North Carolina resident on New Year's Day.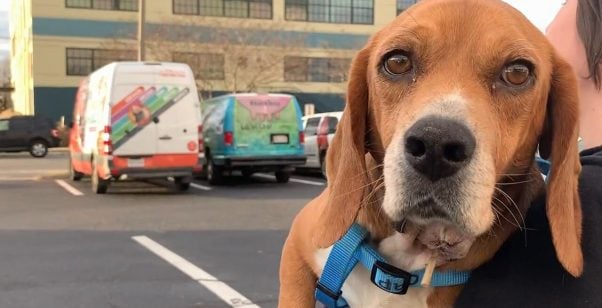 His rescuer didn't think twice before calling PETA to come retrieve the sad-eyed pup. When our fieldworkers arrived, they realized that Dylan didn't just need shelter from the storm—he also needed urgent veterinary care for a massive, infected wound on his neck.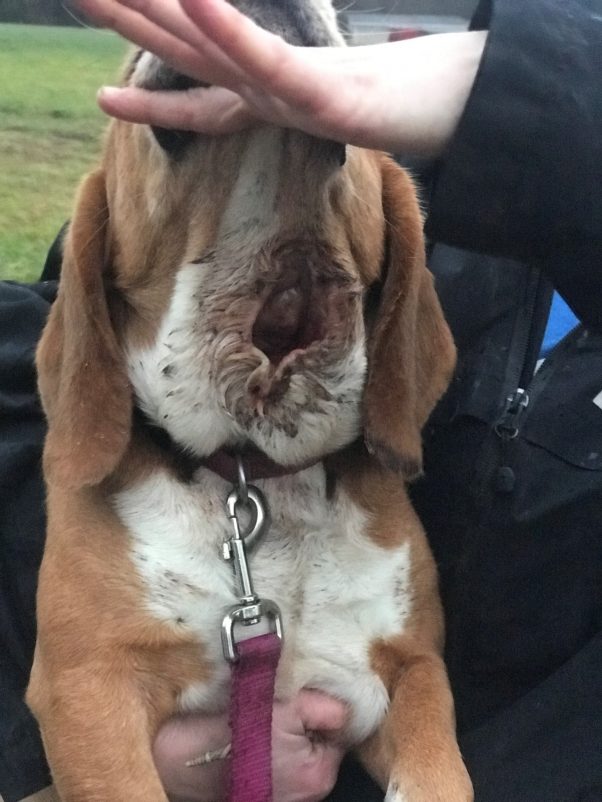 While examining the dog, a staffer discovered a small tattoo inside one of his long, floppy ears—but nothing to indicate who'd put it there. Had Dylan become lost after being turned loose during a hunt? Had he escaped from a laboratory? Had someone intentionally inflicted his horrific injury? The answer, my friends, is blowin' in the wind, because no one came forward to claim him and he's not singing any ballads.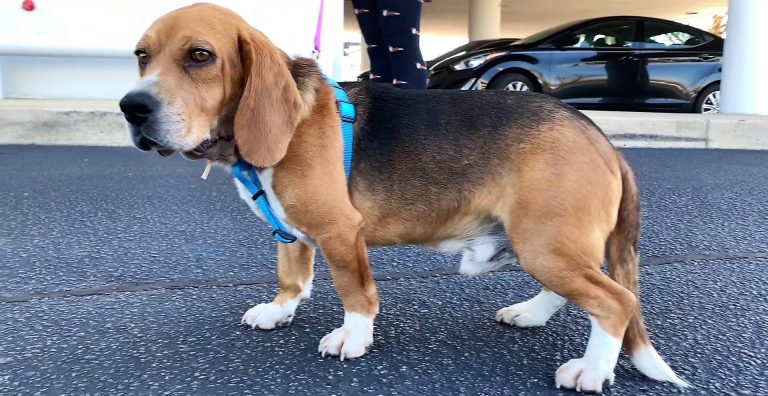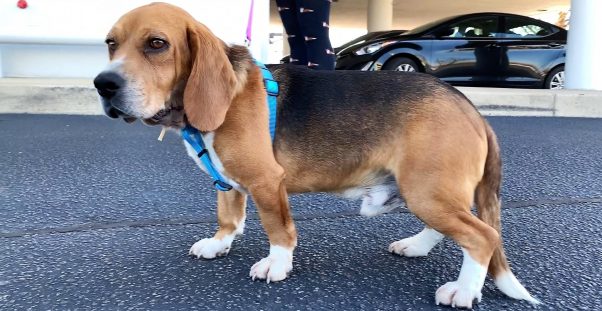 The times they are a-changin' for Dylan. He's gone from knockin' on heaven's door to getting some long-overdue medical treatment and lots of TLC.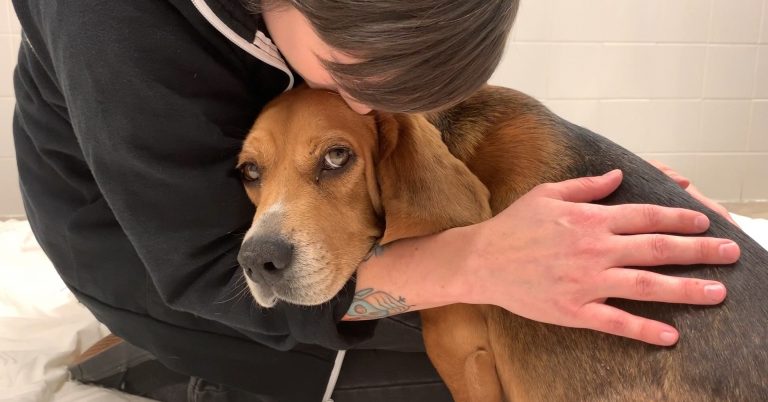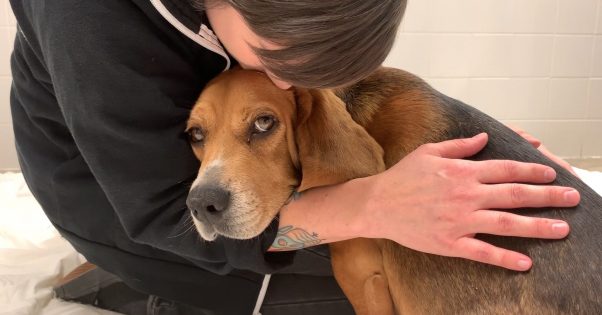 Now, all he needs in order to shake his Memphis blues is a loving home. If you're lookin' for someone who'll pick you up each time you fall, to cuddle on the couch constantly, an' to come each time you call, Dylan's your guy, babe. Put down that tambourine, man, and e-mail [email protected] to inquire about this sweet, easy-going dog.