When PETA's fieldworkers first saw Murphy, they weren't sure what or whom they were looking at—all they could see was a sad, mat-covered little figure huddled all alone inside a filthy wire crate in a dark hallway.
Odors of feces and urine accosted them right away when they walked toward the rusted, dirty cage. Once Murphy was removed from the crate, it was obvious that he had severely matted fur. He was caked with his own waste, and even a razor couldn't cut through the thick, clumped masses of fur.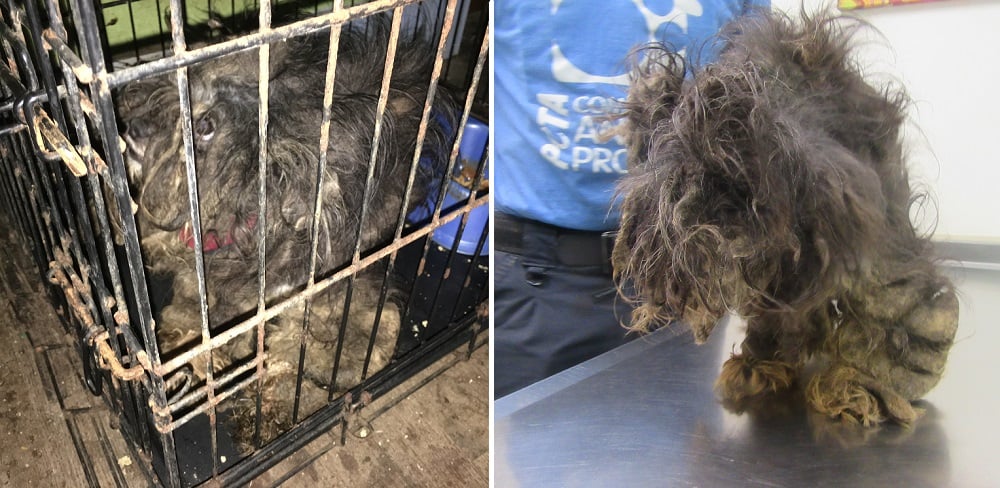 Fieldworkers immediately rushed Murphy to a nearby animal hospital, where a veterinarian had to sedate him in order to remove the painful clumps. Two pounds of matted fur were removed from his 7-pound body!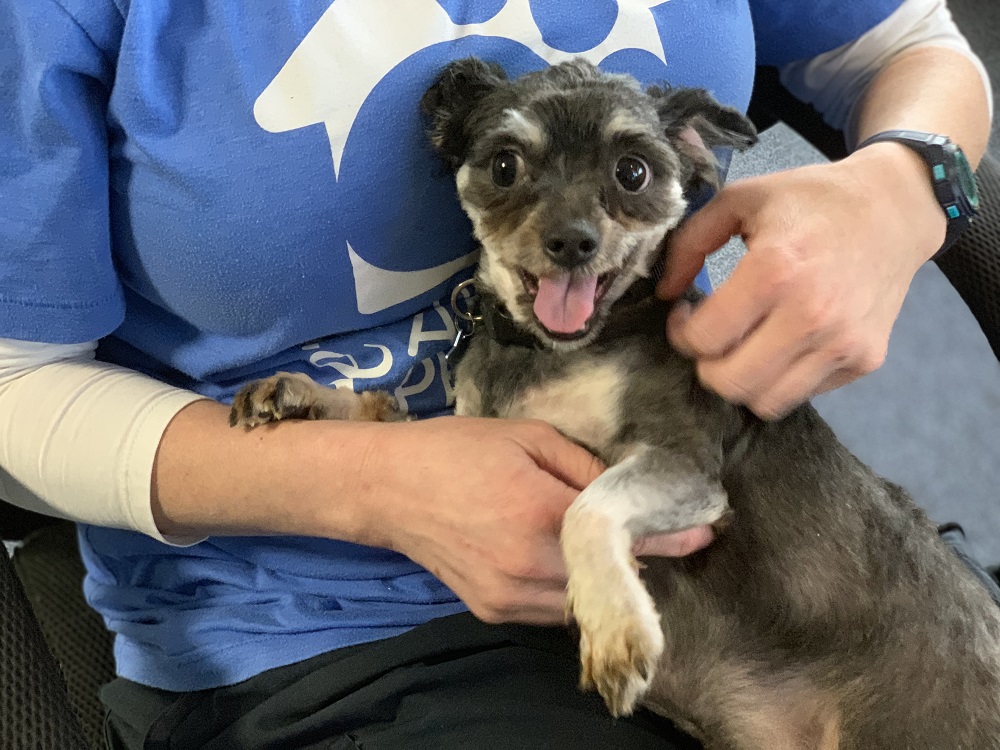 After spending a week at PETA's shelter in Virginia and receiving some much-needed TLC, Murphy was transferred to the Norfolk SPCA, where a loving and patient family adopted him.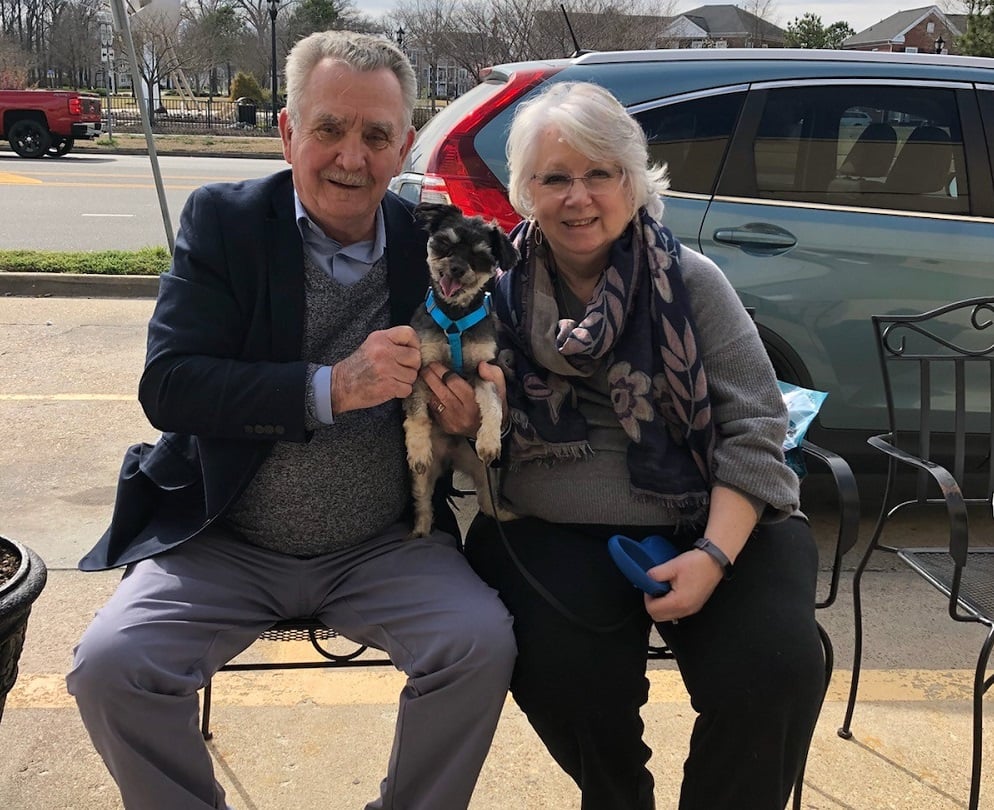 Can you imagine the confusion and heartbreak that dogs experience when they're neglected and separated from their pack?
So many humans cruelly force dogs to spend their entire lives in solitary confinement, locked inside a small crate. This is a horrible existence for these social animals, who want—and deserve—companionship, scratches behind the ears, walks around the block, and the opportunity to curl up at their guardians' feet at night.
Please, don't let anyone shrug off the importance of regular grooming for companion animals. Matting can lead to painful and damaging health conditions. Because there have been many reports of accidents and injuries to animals at grooming salons, we recommend do-it-yourself grooming at home. This is easy when done regularly and can strengthen your bond with your animal companions.
You, Too, Can Help Animals Like Murphy
When you see animal abuse, please always try to stop it or at least report it. Remember: Adopt, don't shop—and only get a canine companion if you are committed to giving one the best life possible and have the knowledge and ability necessary to do so. And definitely have your animal companions spayed or neutered.
PETA wouldn't be able to help dogs like Murphy—who have been shown little kindness in their lives—if it weren't for compassionate people like you. If you'd like to support our lifesaving work, please consider making a donation today.