Being neglected by the dog-sledding industry temporarily cost Maggie her voice—but not her spirit. After a PETA eyewitness rescued her during an investigation into two dog yards owned by past Iditarod "champion" mushers, PETA found her a loving home with an adoring couple and the pup went from chained to cherished. Watch this sweet girl's transformation as a bare wooden box in the snow is traded for a plush bed—and a bowl of rotten meat is replaced with fresh, healthy food and tasty treats.
After PETA and Maggie's new guardians got her the veterinary care that she desperately needed, her voice came back, the damaged skin on her paws and under her collar healed, and her emaciated frame began to fill out.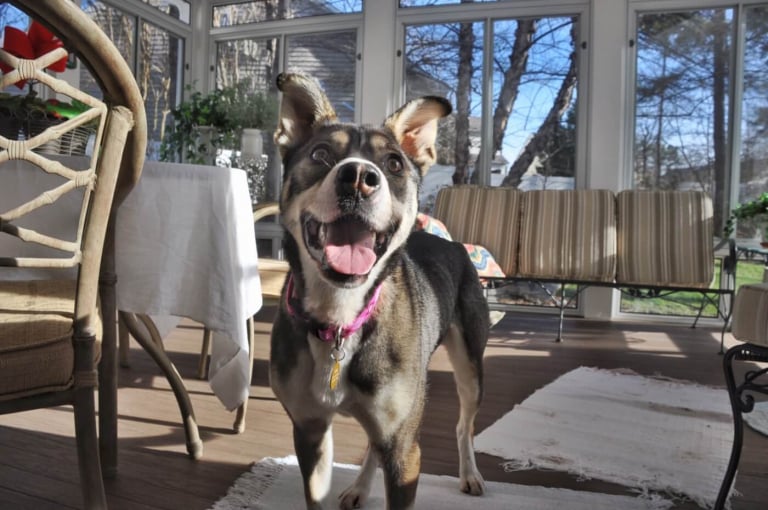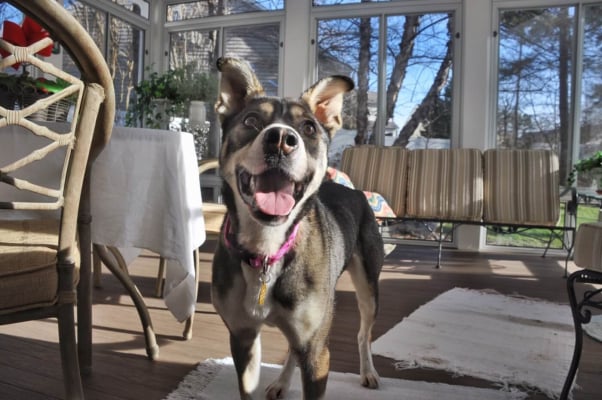 Maggie was saved from a lifetime of misery. As PETA's eyewitness video reveals, dogs forced to pull sleds by Iditarod mushers were denied veterinary care when they were sick or hurt, kept constantly chained next to dilapidated boxes or plastic barrels in bitterly cold temperatures and biting wind, and forced to run even when their feet were split open and bleeding. Exhausted dogs who collapsed were dragged—sometimes for miles.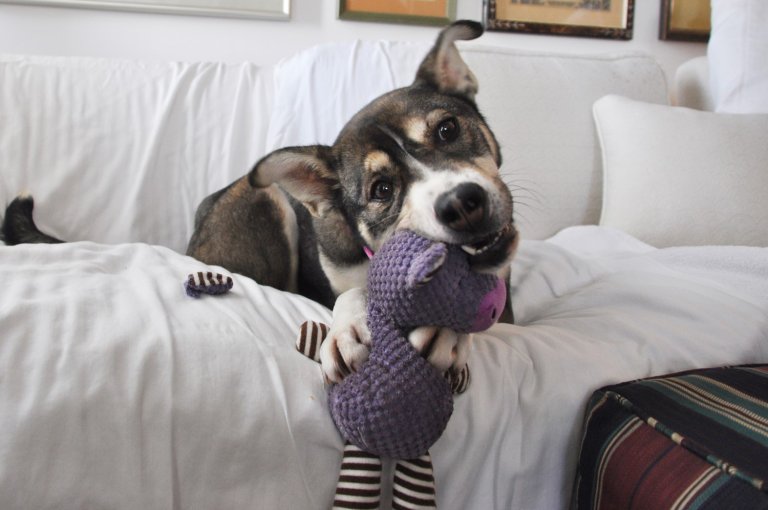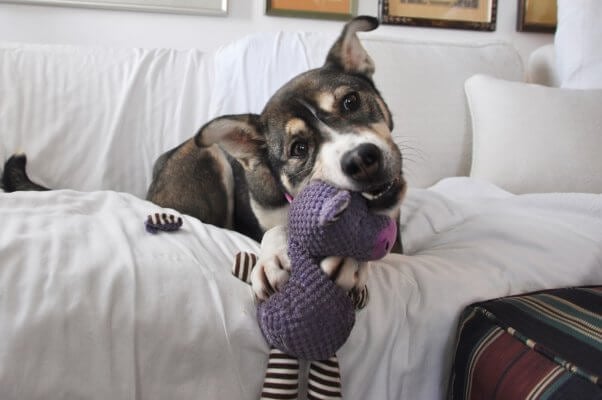 But Maggie is now living the life that every dog deserves. Join PETA in sparing more dogs suffering in the sledding industry by helping us continue to deplete the Iditarod prize purse so that it's less profitable for mushers to race dogs. Urge Millennium Hotels and Resorts to sever their ties with the death race—as Coca-Cola, Costco, Jack Daniel's, Maxwell House, Nestlé, Pizza Hut, Rite-Aid, Safeway, State Farm, and Wells Fargo have already done.