New England Patriots quarterback Tom Brady just became the first-ever NFL quarterback to win six Super Bowls—and have a goat named in his honor.
Brady has long been recognized as the GOAT—but while fans around the world are lauding his outstanding athletic abilities, PETA is celebrating a victory for animals as he and other NFL players promote vegan eating.
Rescued from a circus in India by Animal Rahat, the goat—now named Brady—will be retired and live out the rest of his life at a PETA-supported sanctuary. Before his rescue, he'd been forced to walk on a thin metal wire 7 to 8 feet off the ground.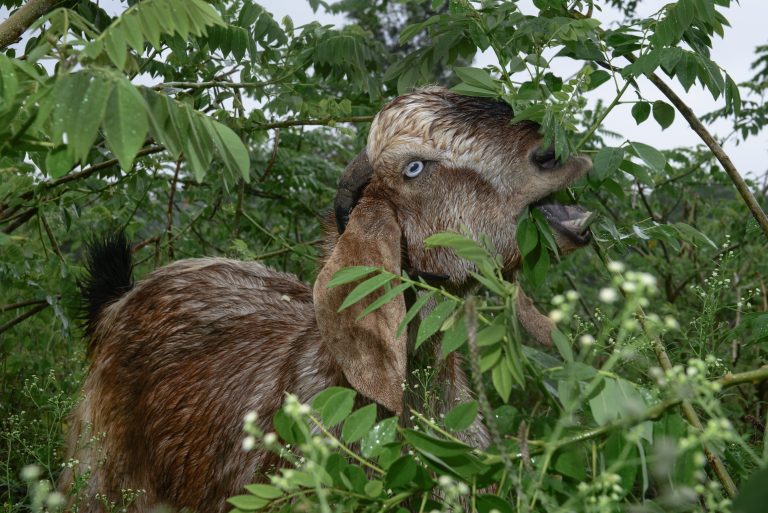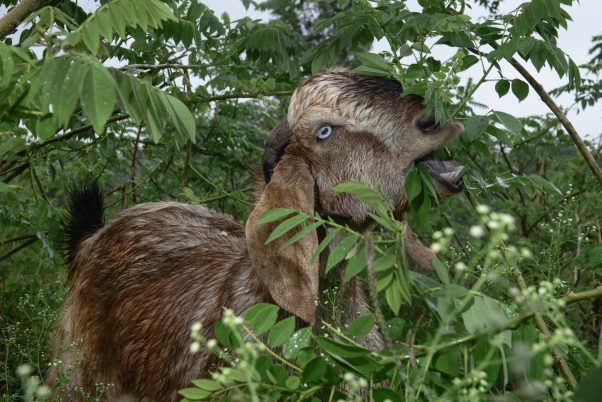 Aneesh Sankarankutty
Goats themselves are deserving of the viral GOAT acronym, too. Studies show that they have wonderful memories, and they've even demonstrated the ability to break into a sealed box using levers. They form strong social bonds with one another as well as with humans, and female goats have even been willing to foster orphans from other species.
Plant Power
Proving once again that beside every man is a great woman, Brady and his kind wife, Gisele Bündchen, frequently talk about their plant-powered eating, promoting its benefits for the environment and their family's health. The NFL star even teamed up with vegan food-delivery company Purple Carrot to create his own line of performance meals—which are all free of any animal-derived ingredients.
Brady isn't the only NFL player taking a pass on eating animals. When Houston Texans safety Tyrann Mathieu was moving to a plant-based diet, he tweeted, "I was tired of eating poison [and] was tired of supporting people that don't support us in a healthy way." Los Angeles Rams running back Todd Gurley may be down about his Super Bowl loss to Brady's Patriots, but he will always be a champion to us for promoting Beyond Meat (aka "the future of protein").
Malcolm Jenkins from the Philadelphia Eagles cites the documentary What the Health as his reason for going vegan and told ESPN, "In all actuality, I felt great, lost a few pounds, speeds were great, my strength was up, my recovery was really good. So I said, if that's the case, I've got to stick with it."
Join these athletes and make the change for animals, the planet, and your health—it's time to go vegan.