This Fourth of July, three PETA supporters clad in American flag–printed swimwear handed out free vegan hot dogs across from the Nathan's Hot Dog Eating Contest in Brooklyn to encourage passersby to try delicious cruelty-free wieners instead.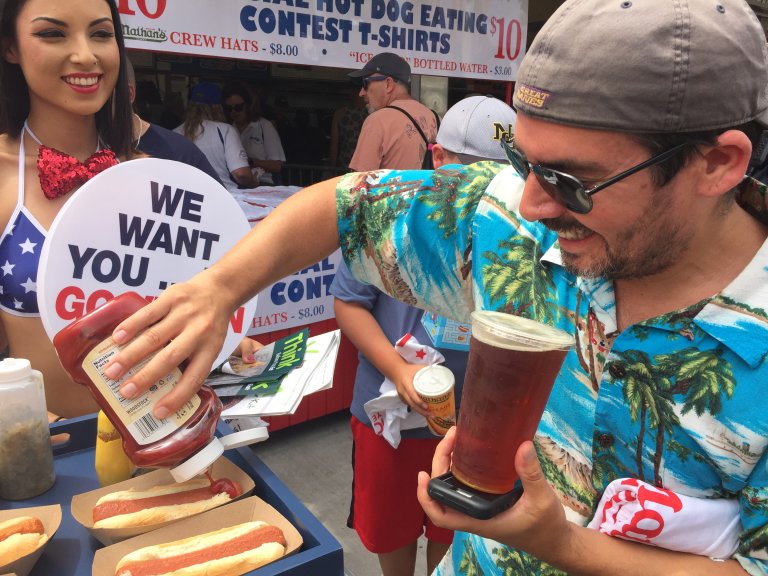 The giveaway accompanied PETA's new Independence Day ad, which has gone up in 20 spots around Coney Island and features reality show starlet Courtney Stodden as a sexy Uncle Sam alongside the words "We Want You … to Switch to Veggie Dogs!"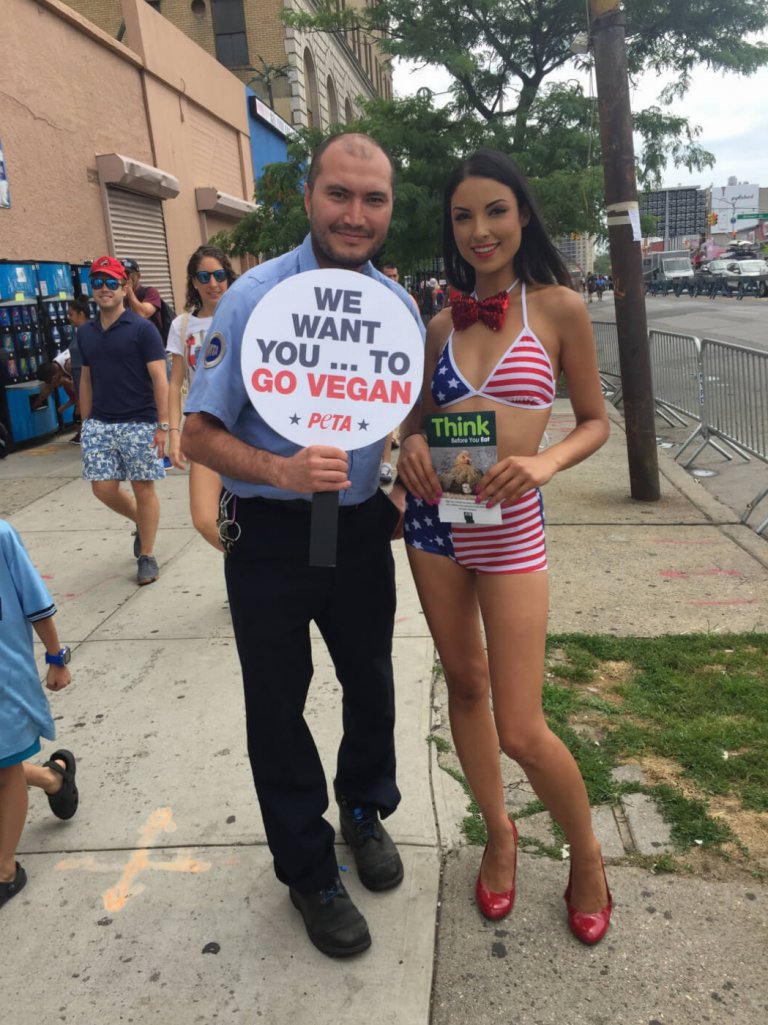 PETA's patriots helped people give liberty and justice to animals. Compassionate Americans can make a huge difference for the environment, their health, and animals by simply choosing a veggie dog over hot dogs that are made with pigs' lips, spleens, intestines, and stomachs.
In addition to having a smaller carbon footprint, each person who goes vegan spares more than 100 animals a year daily suffering and a terrifying death in today's industrialized meat, egg, and dairy industries. Vegans also have a reduced risk of suffering from heart disease, diabetes, obesity, cancer, and strokes.
What You Can Do
You can help animals—including pigs, cows, and others whose body parts might end up in hot dogs—every day by choosing to go vegan. Making the switch has never been easier, thanks to PETA's vegan starter kit. Click the button below to order your free kit, and start saving lives today.