Chained to a dilapidated doghouse in a patch of weeds and muck, Lady had already given birth to one litter of puppies—and they had all been turned over to the local animal shelter. When PETA found her, she was in danger of being impregnated again by a male dog who was living nearby. Lady's guardians, who survived on less than $300 a month, didn't have a dime to spare, let alone the $200 needed to have her spayed by a local veterinarian.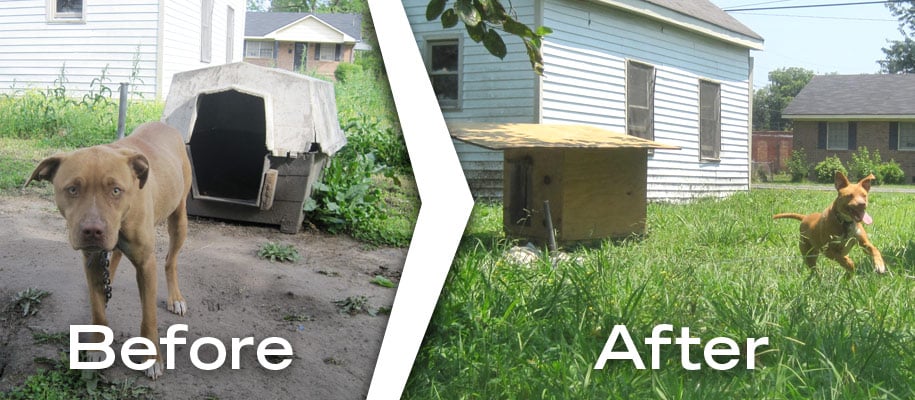 But thanks to PETA, Lady will never again give birth. She will never again produce puppies who will be among the 6 to 8 million animals who end up in shelters every year—or among the 3 to 4 million animals who must be euthanized each year for lack of homes.
Since 2001, PETA's three mobile spay-and-neuter clinics have sterilized nearly 88,000 animals like Lady at little to no cost to their guardians. Every day, the clinics serve low-income residents and provide animals, who would otherwise have brought litter after litter into the world, with vital spay and neuter surgeries. If people need help getting their animals to the clinic, PETA's Community Animal Project staffers will transport them there and back at no cost. Last year alone, we transported 410 animals to and from their appointments! PETA's is the only program in southeastern Virginia and northeastern North Carolina that offers this door-to-door service to people who want to do the right thing for their animals but who don't have the funds or transportation to do so.
Meet just a few of the animals who won't be contributing to the dog and cat overpopulation crisis, thanks to PETA's mobile clinics: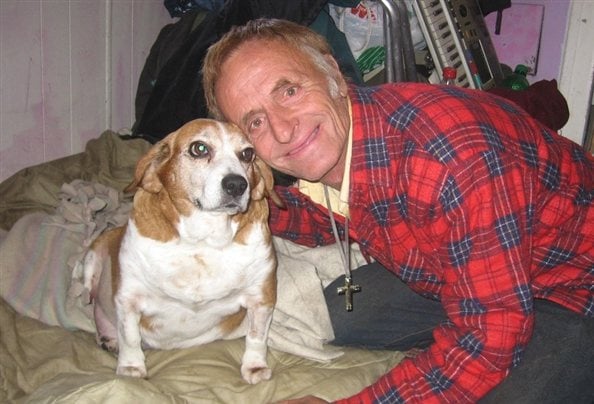 A PETA veterinarian not only spayed Bailey, shown here with her guardian, but also removed a large, painful mammary tumor that was making it hard for her to walk.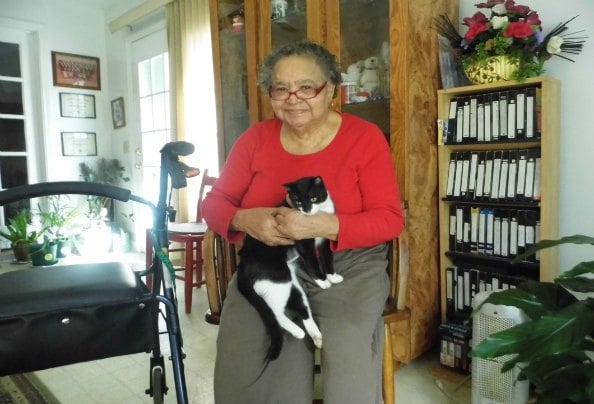 Gabby's guardian is disabled and was unable to drive to the clinic to have her spayed. We happily obliged and helped Gabby become an indoor-only cat.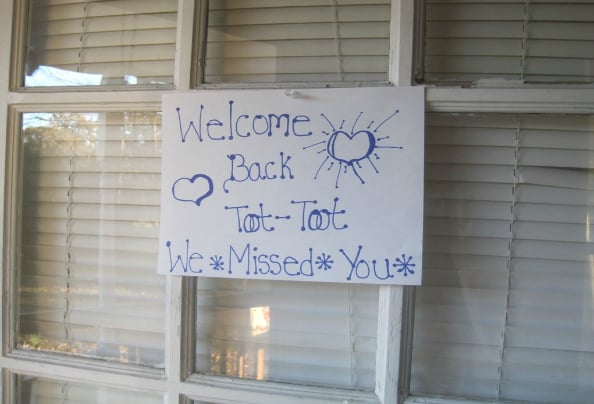 Toot-Toot received a warm welcome home after her surgery.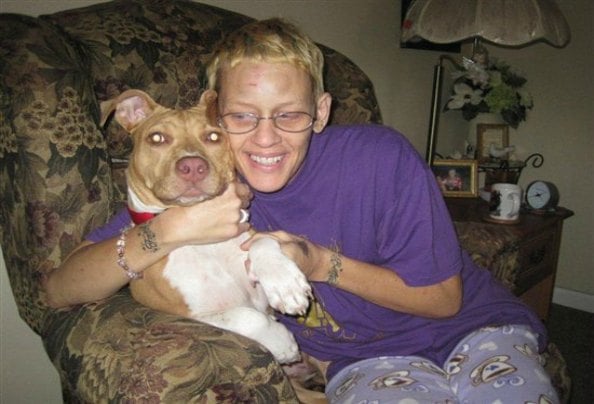 PETA got Sasha spayed, vaccinated, and back home again to comfort her guardian, who was undergoing cancer treatment.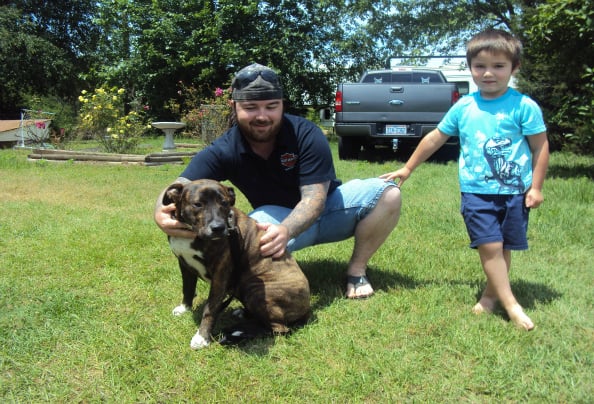 Bailey won't be doing any "littering," thanks to PETA's mobile clinic.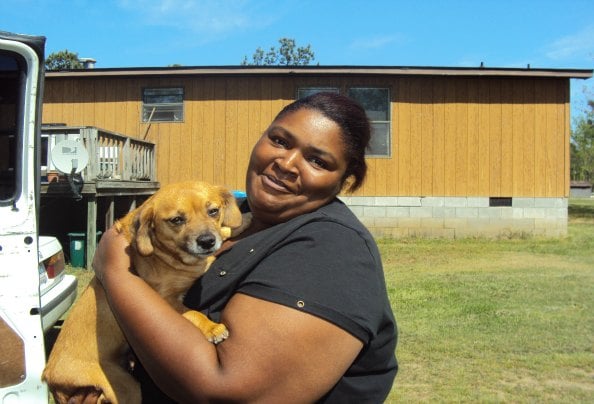 Not only did Layla get spayed at PETA's clinic, she also got a lift to her appointment and then back into her guardian's loving arms.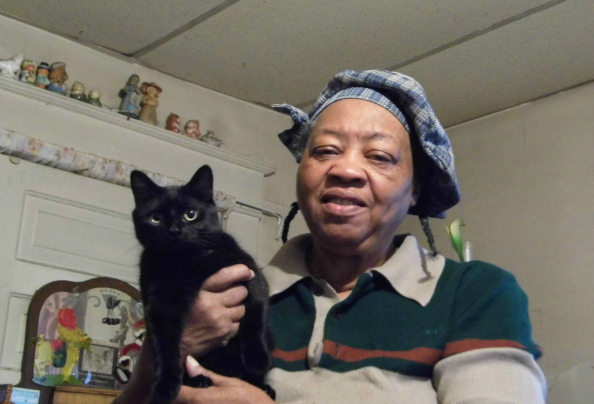 Mede's guardian rescued her from the streets and desperately wanted to keep her but couldn't afford to have her spayed at a veterinary clinic. If PETA hadn't transported Mede to our clinic and spayed her for free, her guardian would have had to surrender her to an animal shelter.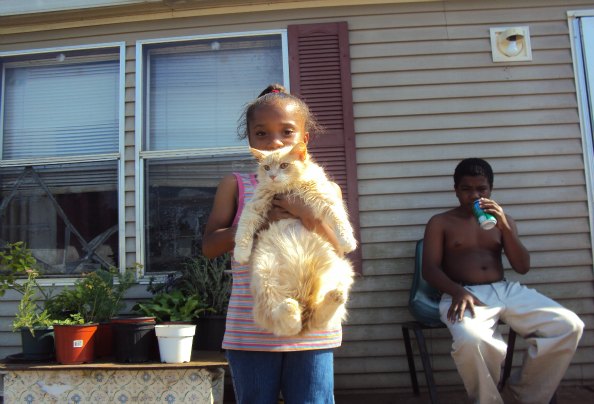 Missy was born to a stray cat in a trailer park. We made sure that she and her littermates got spayed or neutered so that they wouldn't continue the cycle of births.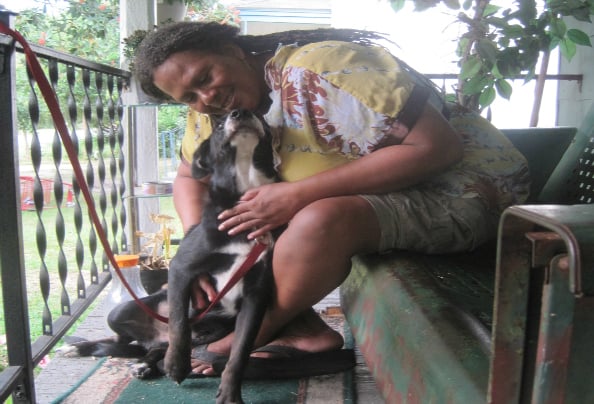 This friendly guy named Oreo showered us with kisses when we picked him up for his neuter appointment.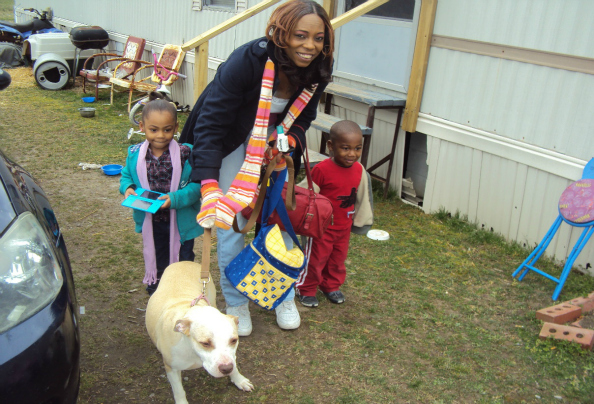 Sadie had already given birth to many litters, and her guardian had had a hard time finding homes for all the puppies. Busy raising children of her own and not wanting more pups to care for, the woman was relieved that PETA could help by transporting Sadie to her spay appointment.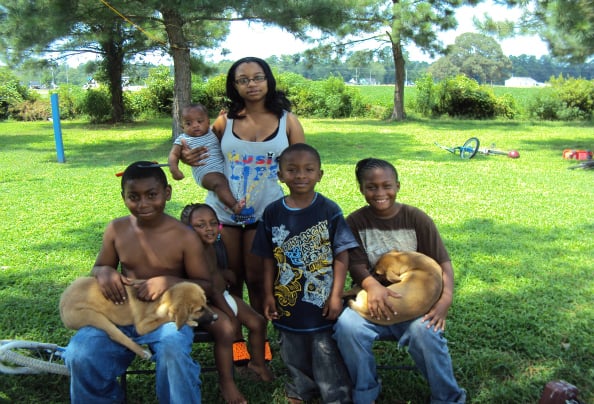 Their guardians' car wasn't working, so Sugar and Sage got a lift to the mobile clinic, courtesy of PETA—but not before the entire family posed for a picture!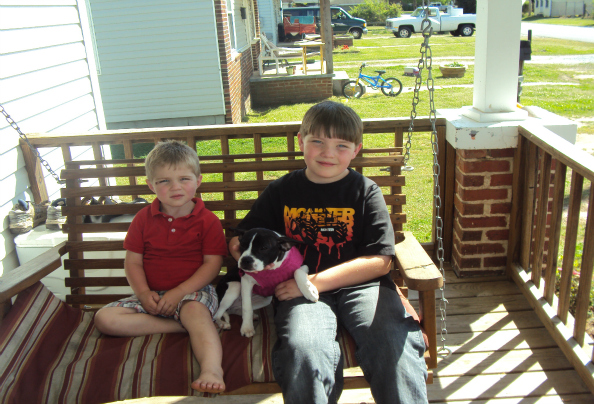 Unlike many of the dogs our caseworkers meet, Sundae lives indoors and is a beloved member of the family. We were happy to provide this lucky pup with our services.
"If not for PETA, I never could have had Sheba spayed," the dog's grateful guardian says. "They picked her up, spayed her for free, and brought her back home, wagging her tail. I'm so grateful to PETA that Sheba won't be having any more puppies!"
Every "snip" that PETA performs prevents thousands of animals from ending up in severely crowded shelters, in the hands of violent or neglectful people, or on the streets, starving and dodging traffic. Along with "fixing" the animal-homelessness crisis in our own community, PETA also promotes spaying and neutering nationwide. Many compassionate celebrities have teamed up with PETA for advertisements and public service announcements encouraging people to save lives by having their animals sterilized:
Ultimately, ending animal homelessness (and the resulting need for euthanasia) is the responsibility of each of us. Please help by always having your animal companions spayed or neutered and never buying animals from breeders or pet stores. Promote animal birth control in your own community. And if you're ready to give a lucky cat or dog a lifetime of care and affection, please save a life by adopting your new friend from an animal shelter.
Pledge to End Animal Homelessness