Could you say "no" to this face?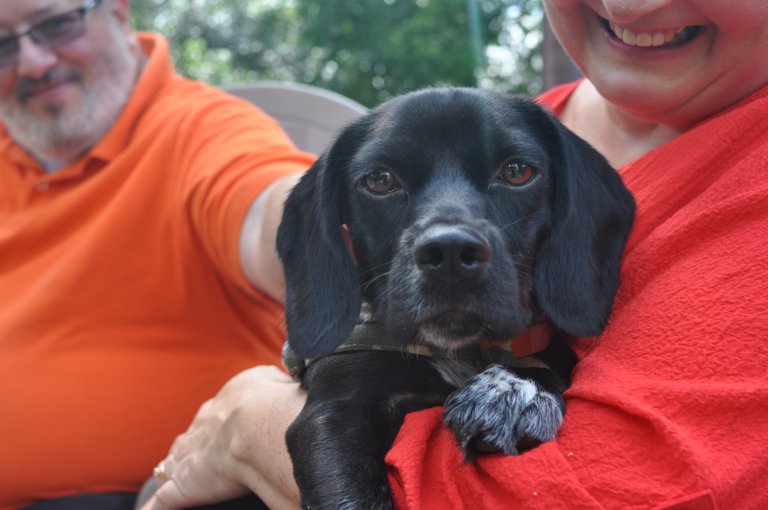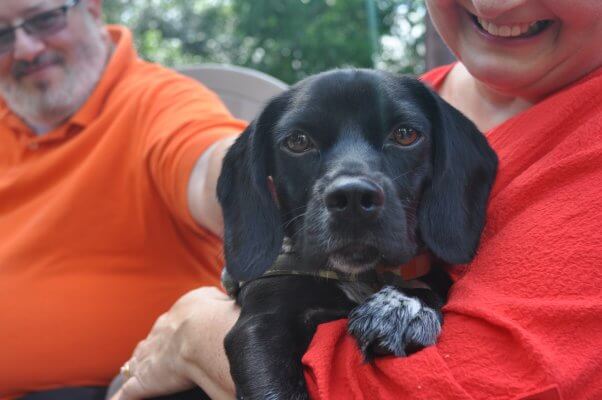 Neither could Doris and Nile Gomez, who saw Buster's photo, along with a story about his rescue by PETA, in their local Virginia newspaper. It was love at first sight of those big, brown eyes, and they knew at that moment that they just had to be the ones to give the little black dog a safe, happy home where he would, as Nile puts it, "share the joys and the love of family."
At just over a year old, Buster had known nothing but loneliness at the end of a chain.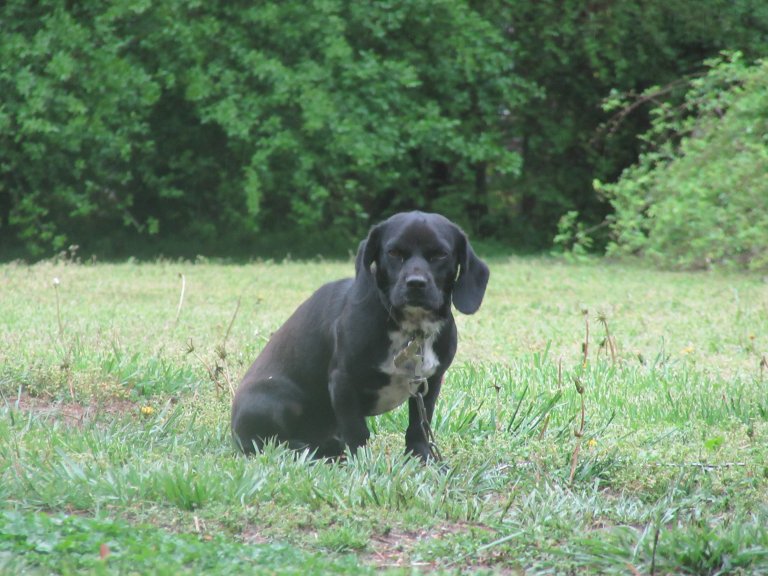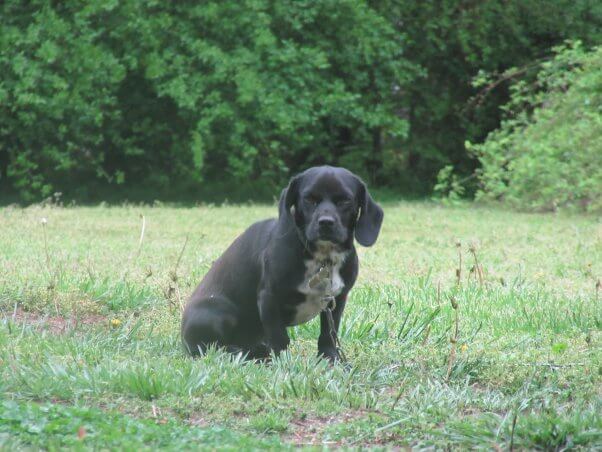 Desperate to escape, he slipped out of his collar and fled. But someone found the little cocker spaniel mix and brought him back. This time, they simply wrapped the chain around his neck, and as he grew, the links became embedded in his skin, causing a raw, infected wound.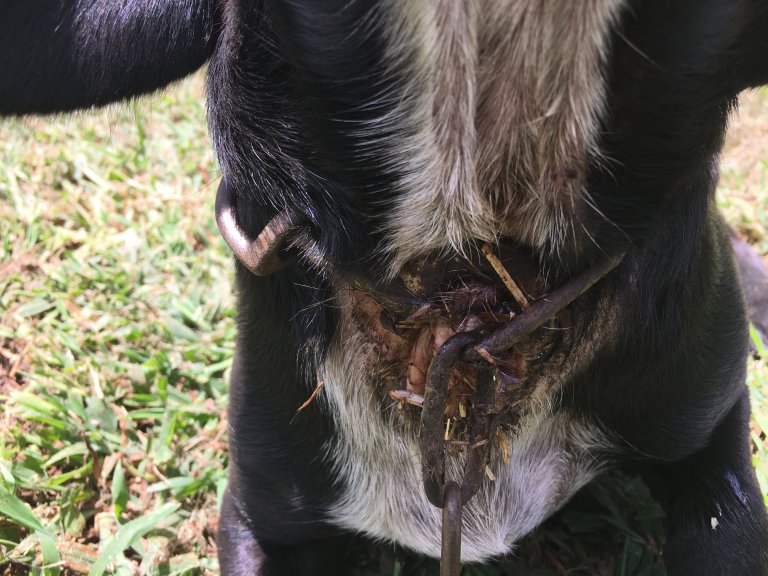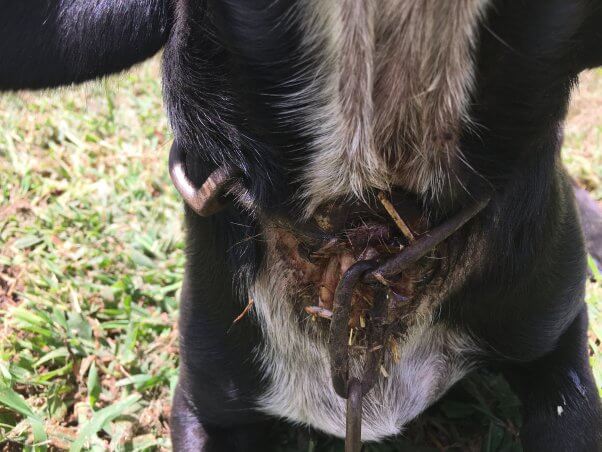 But everything changed when Buster's owners gave him to PETA, and we provided him with emergency vet care and lots of TLC. As his physical wounds healed, he also started to come out of his shell, and we knew that he was ready for his new home.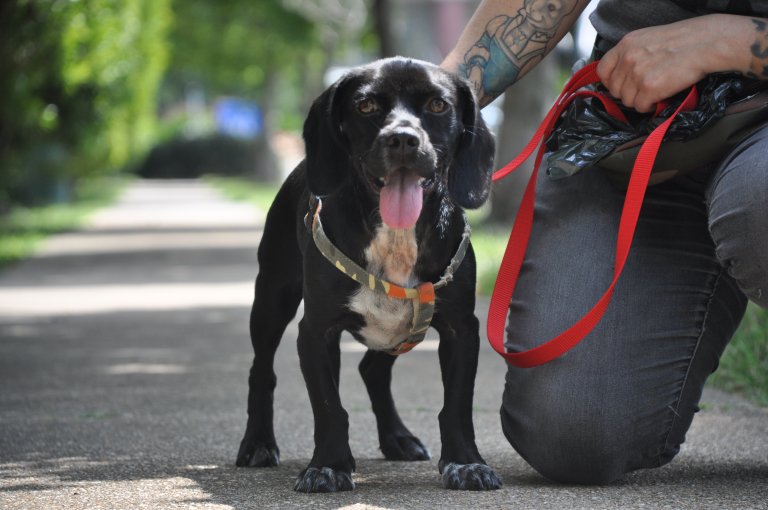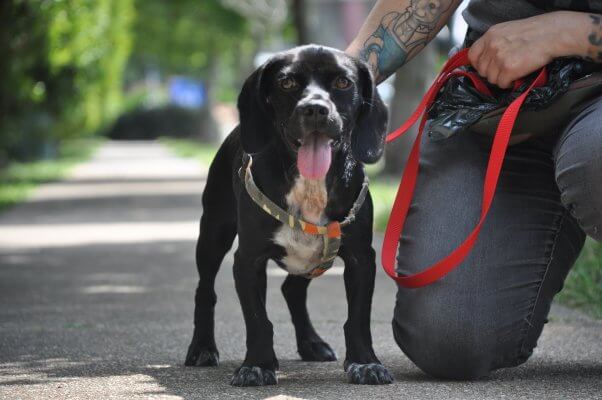 "Hi, sweet boy!" exclaimed Doris, her voice choked with emotion, when she opened the door to greet Buster on adoption day. He placidly seemed to accept this adoration as his due, as if he hadn't spent the first months of his life being neglected and ignored.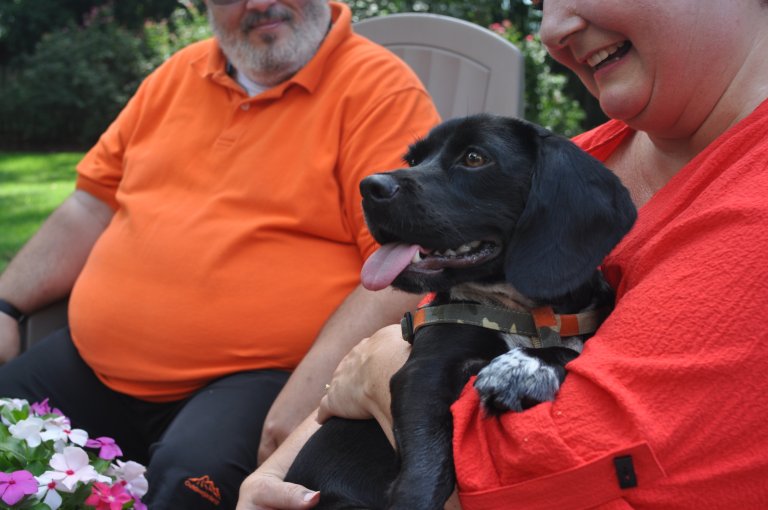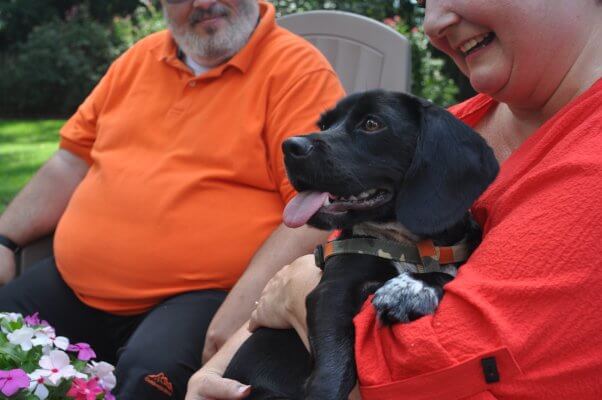 At his new home, Buster has a soft, warm bed to sleep in, toys to play with, and guardians who will make sure that he will never be cold and lonely again. "Dogs are meant to be part of our families," says Nile. "[T]hey're meant to be loved … and that's what we're hoping to provide for him, just an opportunity to receive lots and lots of love, and Christmas presents!"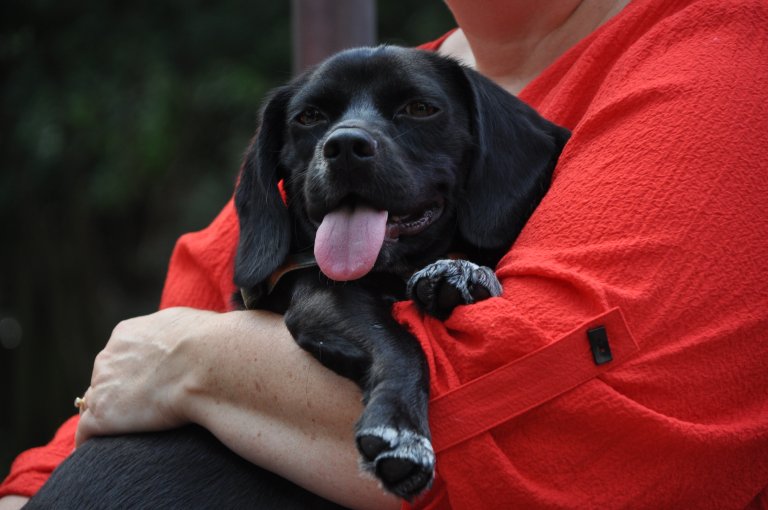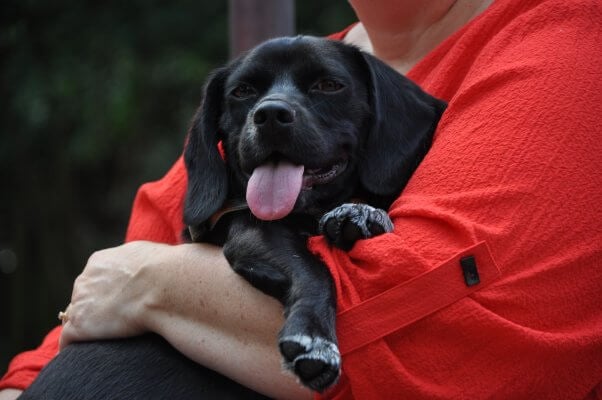 What You Can Do
Help protect dogs like Buster by keeping an eye out for chained dogs and alerting authorities whenever you suspect that an animal is being neglected or abused. Also, contact your town council to urge it to pass an anti-tethering law.