As of yesterday, people strolling the Texas A&M University (TAMU) campus and the surrounding neighborhoods of Bryan and College Station have been witnessing a plea for help: Fliers were posted showing a golden retriever's sweet face alongside the words "Please Help! Lost Dog."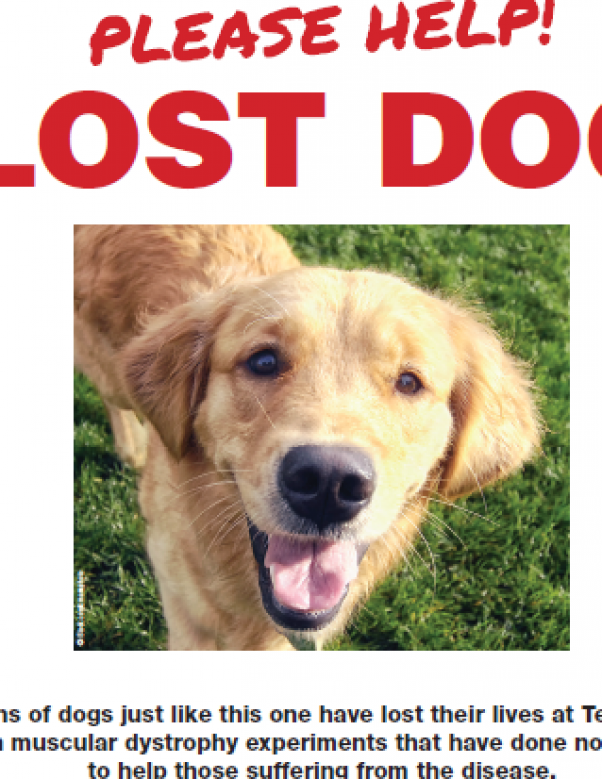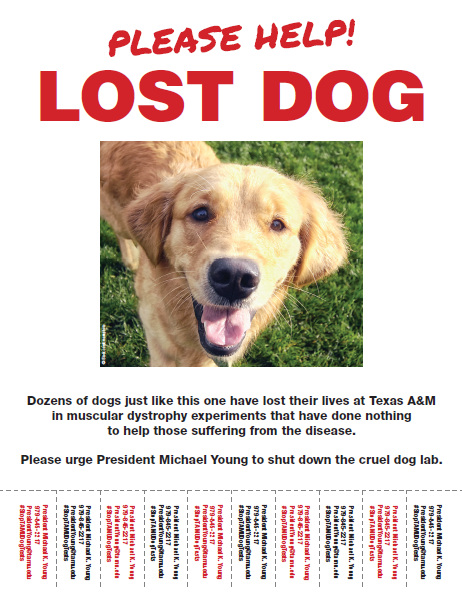 A related ad showing "found" dogs also appeared in the university's student newspaper, The Battalion. Both the ad and the fliers urge TAMU President Michael Young to end the university's muscular dystrophy (MD) experiments on dogs, and they draw attention to the dozens who've already died in the school's laboratory.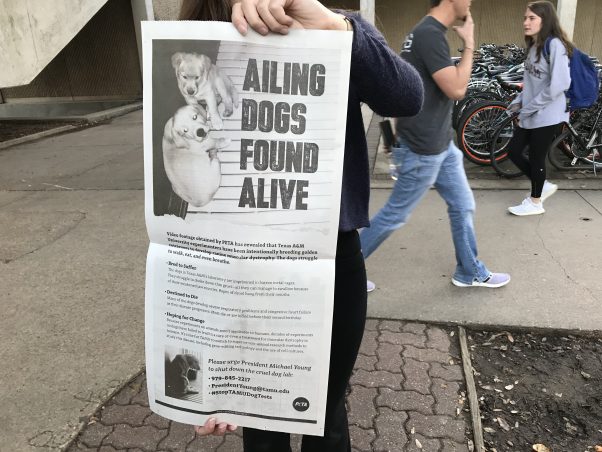 PETA supporters accompanied by a "dog" also protested at the university's Board of Regents meeting yesterday.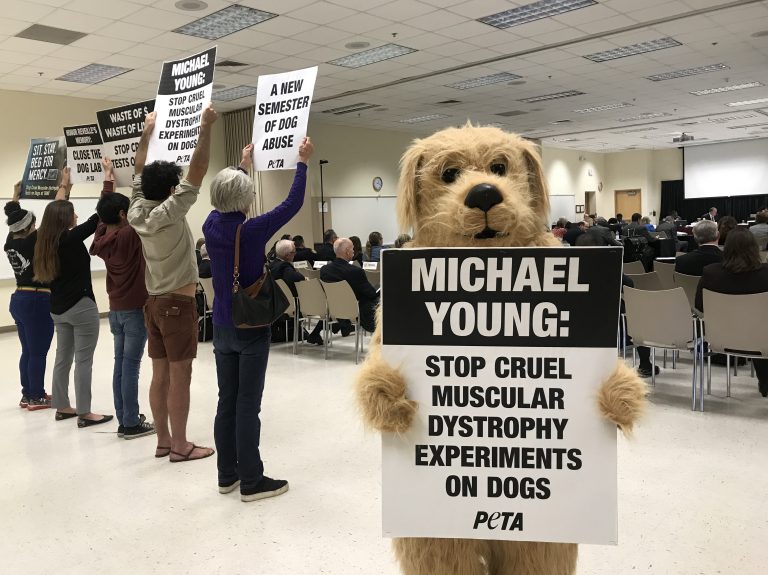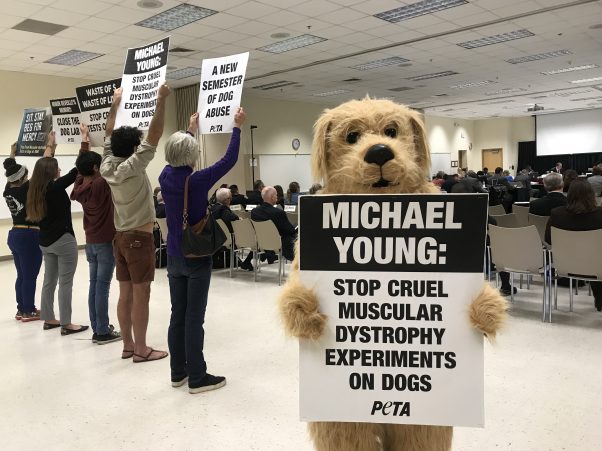 TAMU's experiments aren't just fatal—they're pointless. We're calling on the school to redirect resources into humane research methods that don't leave a graveyard of dead dogs and sunken hopes in their wake.
Urge Texas A&M University to close its dog laboratory!
Video footage obtained by PETA shows dogs suffering from MD who were caged, sometimes alone, inside barren metal cells in TAMU's labs. Their swollen tongues and weakened jaw muscles made it difficult for them to swallow even thin gruel, and strings of drool hung from their mouths. Those who didn't exhibit symptoms but who carried the gene for MD were used for breeding more dogs to experiment on. The video below shows the healthy dogs frantically pacing and gnawing in frustration on the bars of cramped, barren cages.
PETA's efforts to end these tests have received support from patients afflicted with MD, scientists—who've criticized the experiments' inapplicability to human patients—and public figures, including actor Lily Tomlin, Miami Dolphins quarterback and TAMU alumnus Ryan Tannehill, Mötley Crüe cofounder and bassist Nikki Sixx, and commentator Bill Maher, who called the university "dogs' worst enemy."
You can speak up, too.
Please join us in urging the university to close its dog laboratory, stop breeding dogs to have MD, release all dogs for adoption into good homes, and redirect its resources toward humane research methods.