PETA has released 11 exposés of 99 sheep operations on four continents that have revealed that sheep are systemically beaten, kicked, punched, and mutilated in the wool industry. Impatient workers have been caught punching, kicking, and stomping on sheep, some of whom die from the abuse. When the animals are no longer profitable to the wool industry, they're slaughtered.
After proving again and again that there's no such thing as "humane wool," we're taking that message from coast to coast, urging everyone to have compassion for sheep and to stop supporting cruelty by refusing to buy wool. Instead, we're asking consumers to choose from the dozens of warm, stylish, cruelty-free materials that are available everywhere and are made from eco-friendly plants and recycled synthetics for which no animal was killed.
Update: February 22, 2019
These sheep will be at St. Louis Lambert International Airport for the rest of the winter letting everyone know that cruelty doesn't fly.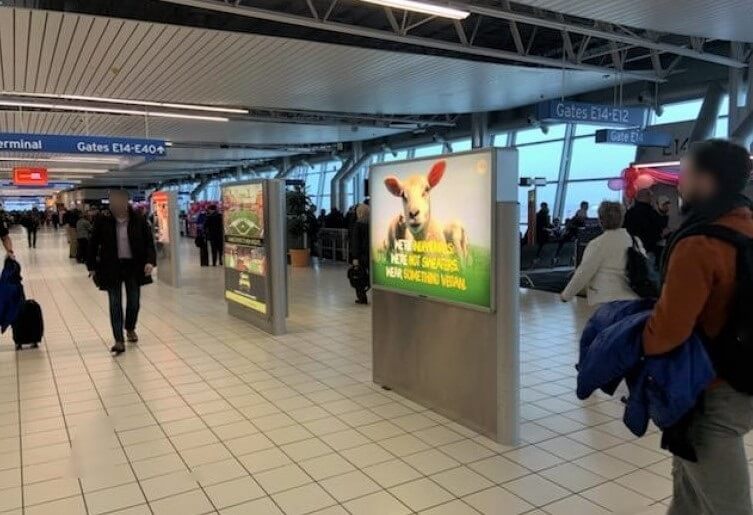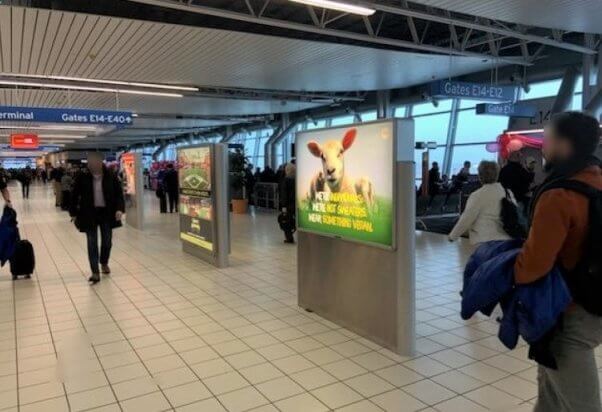 Their friends have popped up in New Jersey to tell Forever 21 and all of Dover that wool is over.
Update: February 4, 2019
PETA's sheep are getting noisy in Boise, telling Forever 21 and all Idahoans that wearing wool isn't cool.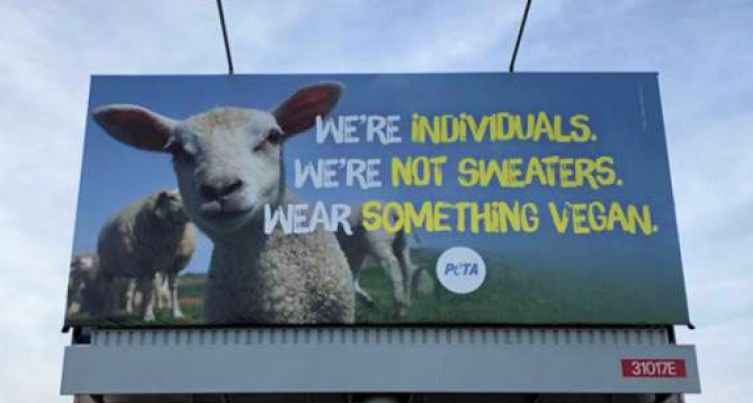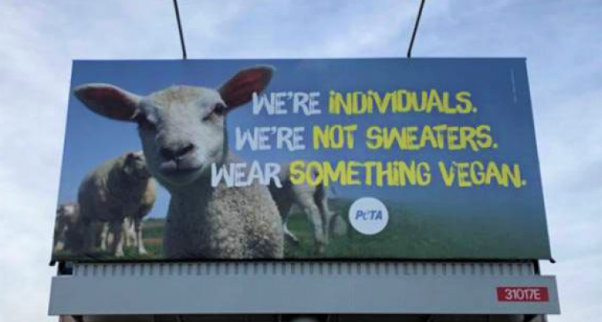 Update: January 31, 2019
This sweet face is telling Toledo, Ohio, that it's time to say goodbye-o to wool and other animal-derived materials.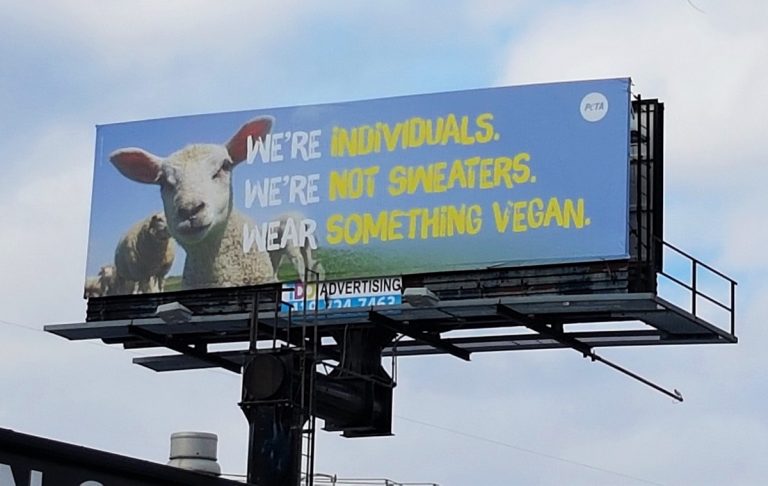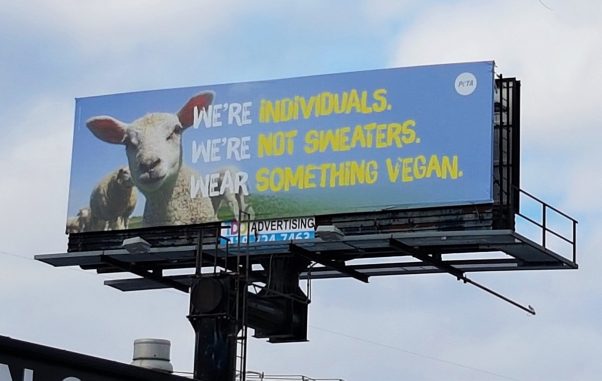 Update: January 24, 2019
Whether driving on the interstate or walking on the street below, Houstonians won't be able to miss this massive billboard near the downtown Forever 21 store urging the retailer and shoppers to do the right thing.
Update: January 17, 2019
One of our sheep images graces this prominent billboard in San Bernardino, California, strategically placed near a Forever 21 store. PETA is calling on the chain to ban wool and modernize its brand by exclusively selling the various vegan wool alternatives that it already offers.
We placed the same ad in downtown Madison, Wisconsin, near the Hilldale shopping center to urge consumers to protect sheep by refusing to buy or wear wool.
From original post:
Alicia Silverstone kicked off PETA's winter wool campaign in December with this head-turning ad posted in Times Square for the New Year's Eve ball drop:
And she revealed the naked truth about wool in this behind-the-scenes video:
Soon after, Alicia was joined by this lamb, asking Chicagoans to be gentle to sheep: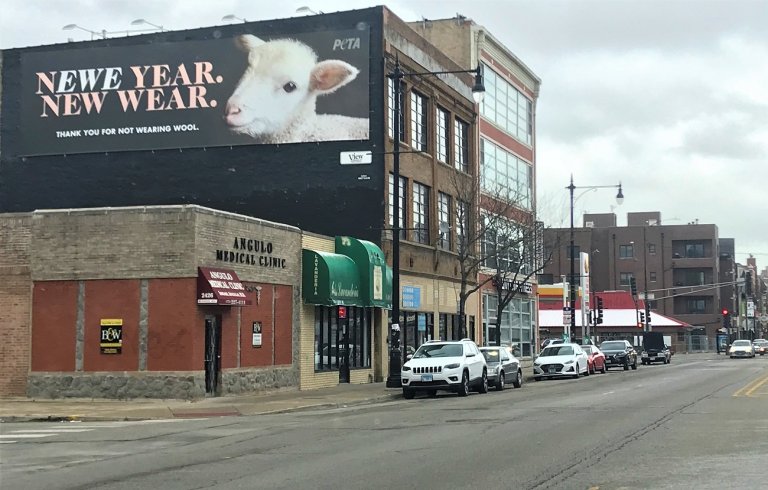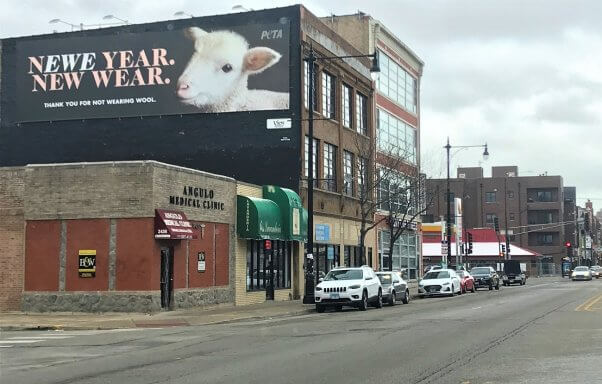 And this gal who stares down a large Forever 21 store in Albany, New York, as PETA pressures the company to drop wool: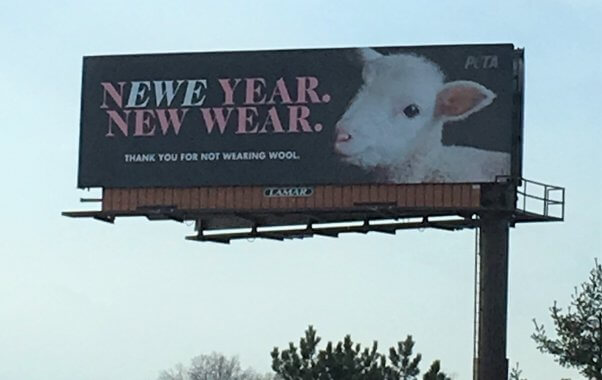 Other sheep have continued to pop up all over the U.S. at malls and on billboards and bus shelters: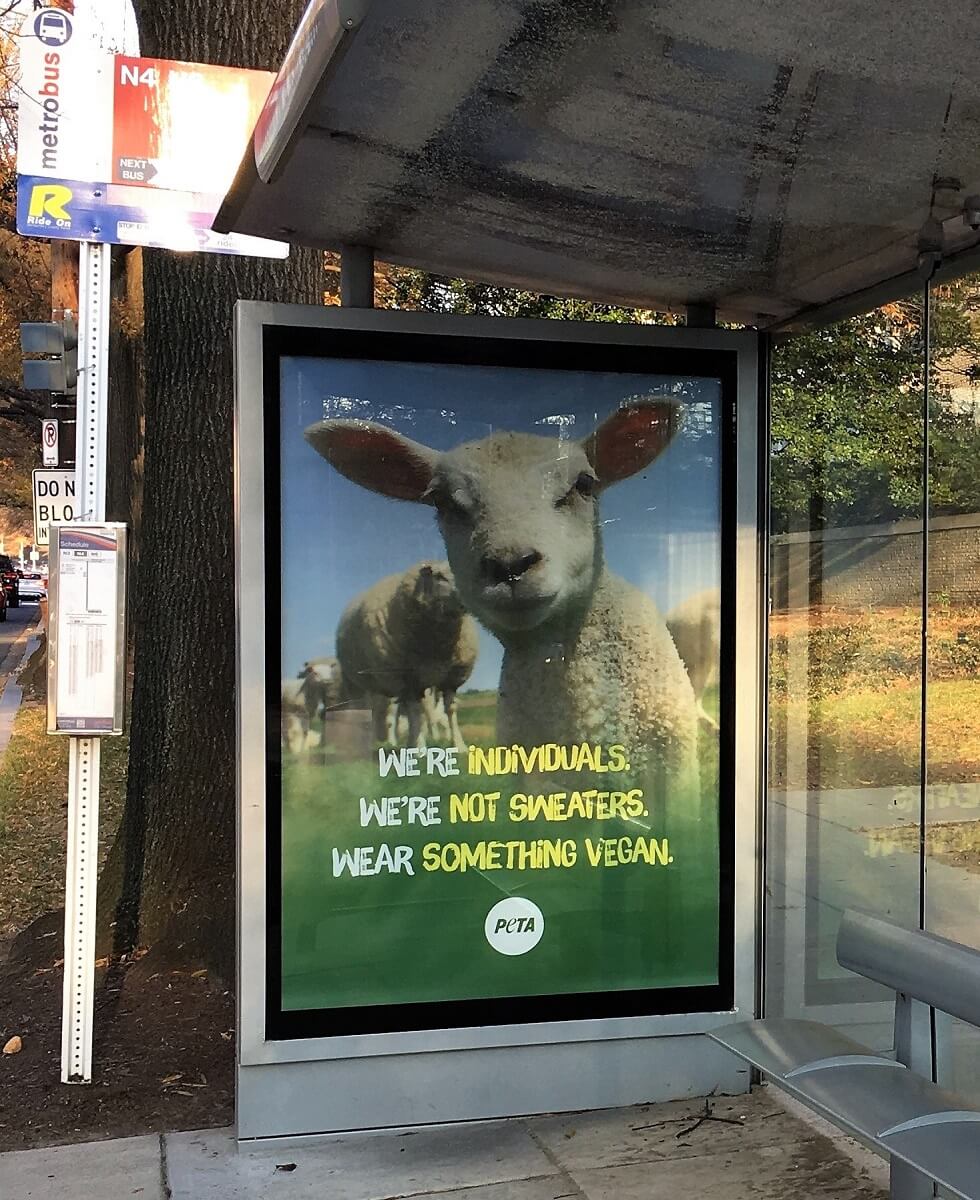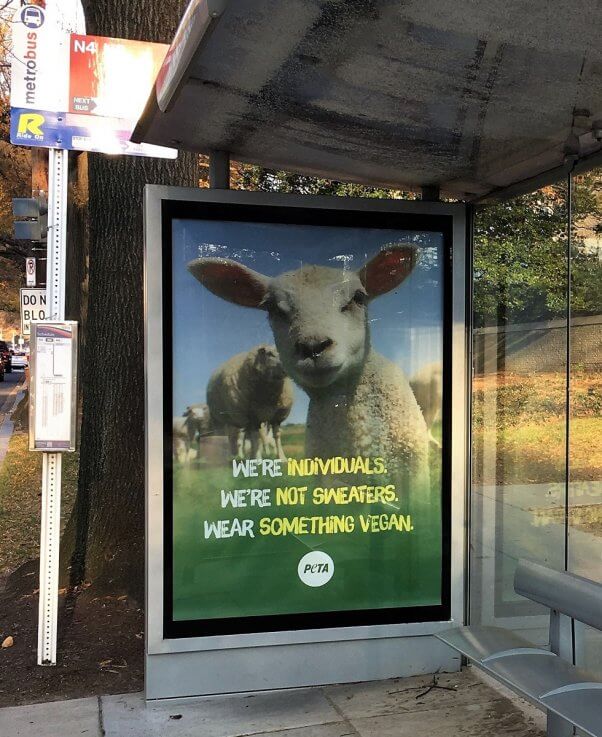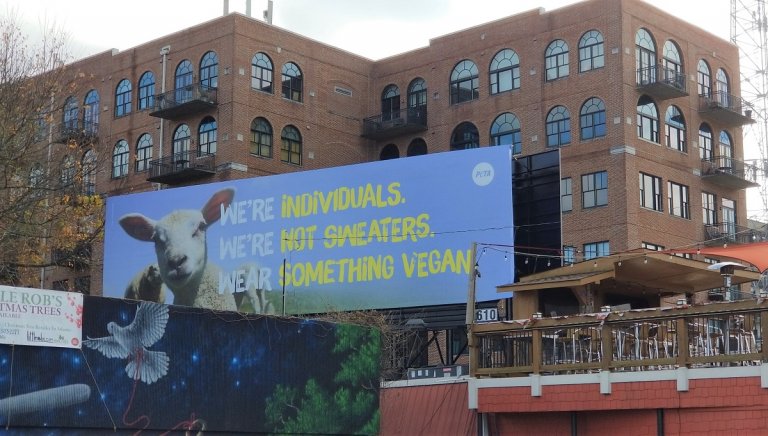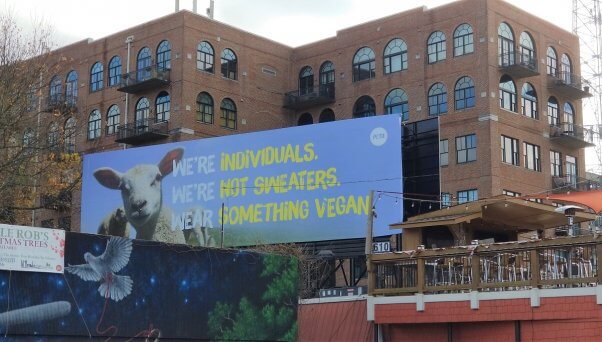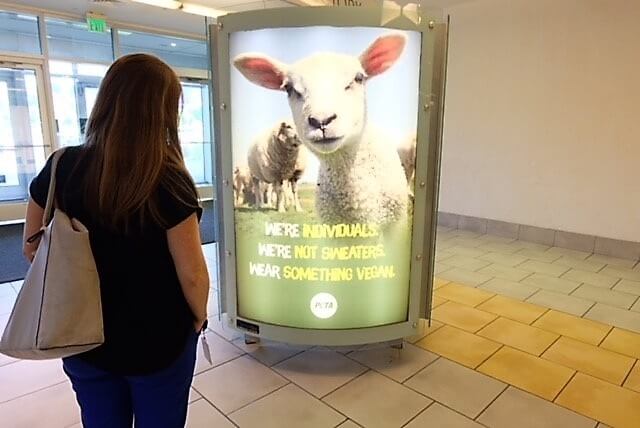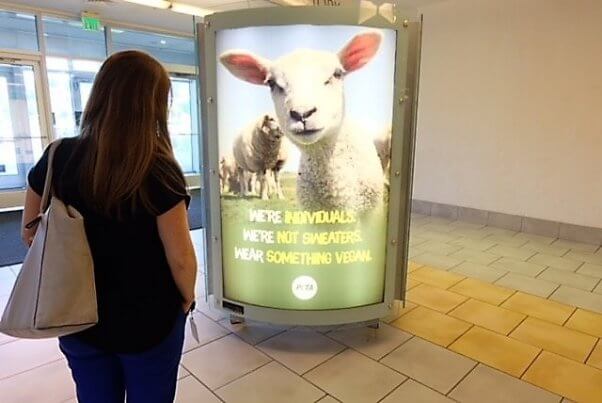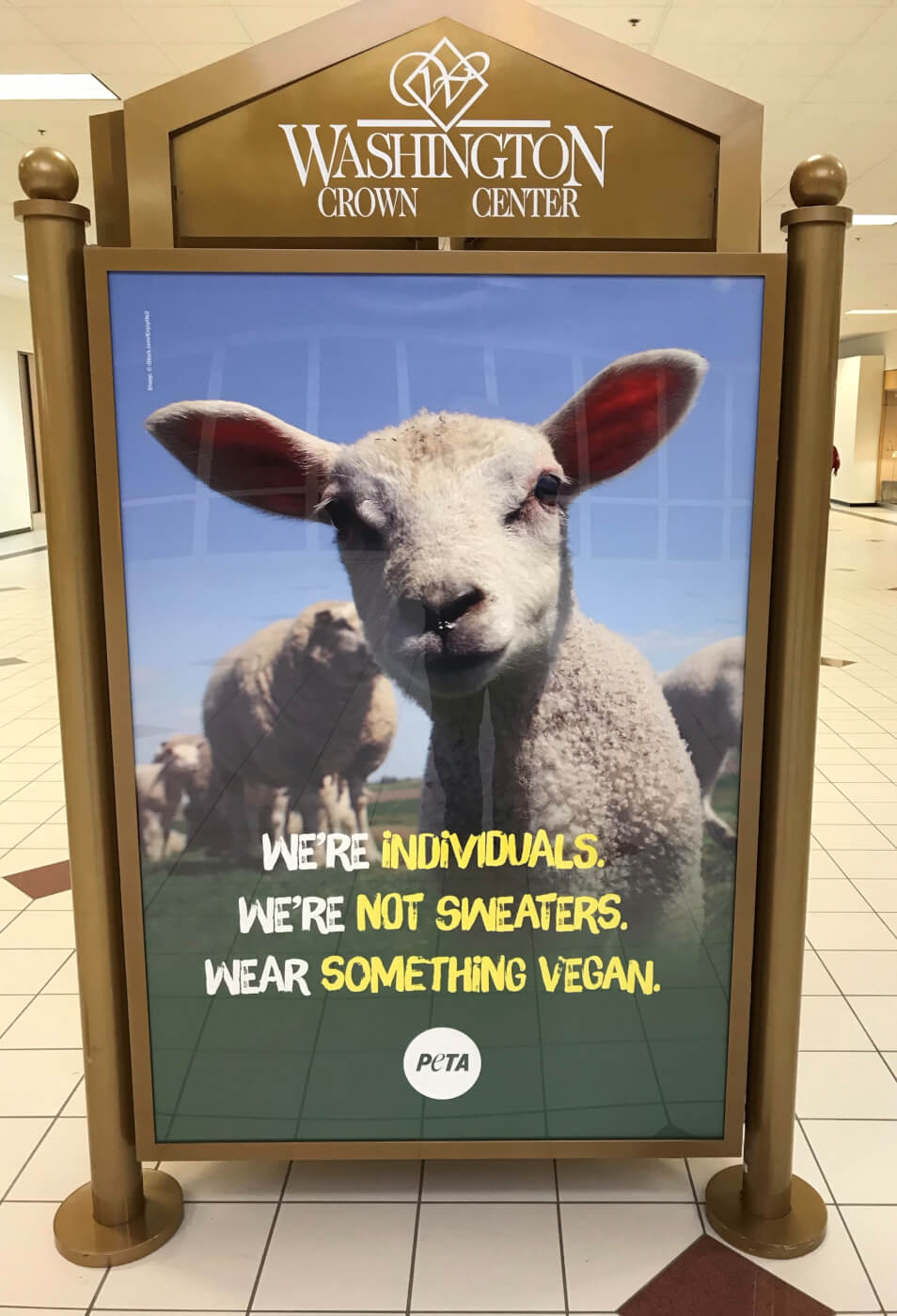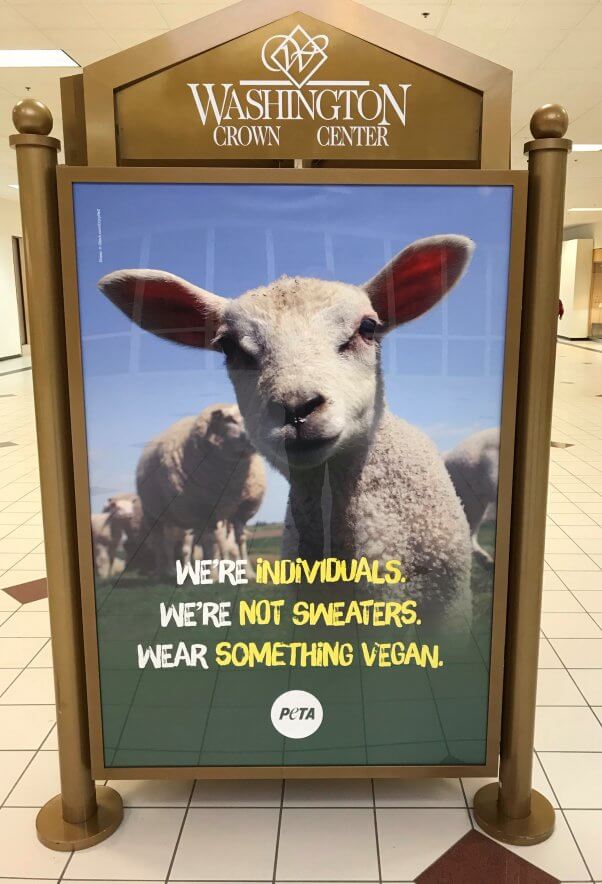 Join Alicia, PETA, and compassionate people around the globe in making it a wool-free 2019. And help us persuade Forever 21 to ditch wool from its product lines.