Update (November 4, 2022): VICTORY! Texas A&M University has confirmed that it will release the nine healthy golden retrievers it had transferred from its failed canine muscular dystrophy laboratory to the veterinary school!
This momentous news comes after PETA's hard-fought campaign that began with our shocking exposé of the school's deplorable laboratory. Our relentless pressure ended its cruel breeding of dogs to develop this crippling disease and led to the release of more than 50 dogs.
But we never gave up on these nine betrayed golden retrievers. We campaigned hard—and now the dogs will be in homes before the end of the year.
You can read more about our win for the nine dogs here.
---
Originally posted on May 22, 2017:
Texas A&M University (TAMU) alumnus and Tennessee Titans quarterback Ryan Tannehill has sent a letter to his alma mater to urge the school to end cruel muscular dystrophy (MD) experiments on golden retrievers and other dogs in the university's laboratory.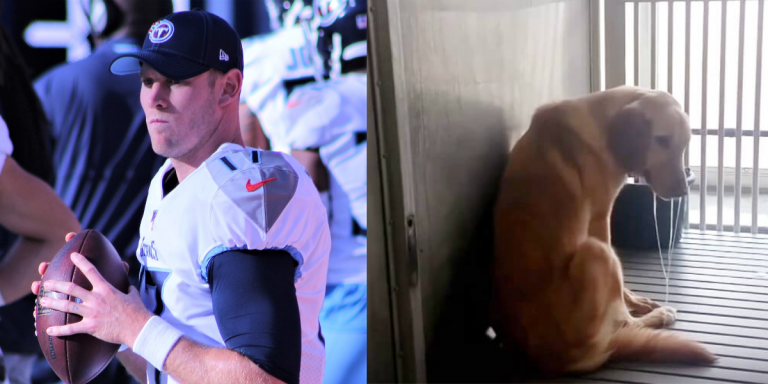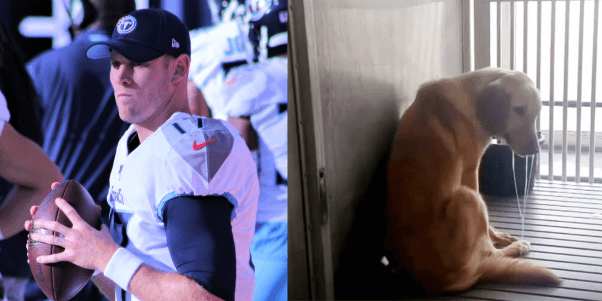 Ryan Tannehill | Chipermc | CC BY SA-4.0
In the letter, Ryan pointed to the "heartbreaking " eyewitness video footage obtained by PETA that shows dogs who deliberately were bred to develop a crippling and painful form of MD. As the disease ravages their bodies, they struggle to walk, swallow, and even breathe. These taxpayer-funded experiments have continued for more than 35 years but have not led to a cure for MD in humans.
The letter reads, in part:
Muscular dystrophy is indeed a terrible disease, and there's no question that a cure must be found. But subjecting trusting dogs to a shortened lifetime of difficulty, pain, and loneliness is not the way to do it. … Please put a stop to this cruel and fruitless work and adopt these dogs out to compassionate families who will give them all the care and attention that they deserve for the remainder of their lives.
What You Can Do
Read Ryan's full letter to TAMU and join him in urging the university to close its dog laboratories, to stop breeding muscular dystrophy–afflicted dogs, to release all dogs for adoption into good homes, and to redirect resources toward humane research methods.