Update (November 4, 2022): VICTORY! Texas A&M University has confirmed that it will release the nine healthy golden retrievers it had transferred from its failed canine muscular dystrophy laboratory to the veterinary school!
This momentous news comes after PETA's hard-fought campaign that began with our shocking exposé of the school's deplorable laboratory. Our relentless pressure ended its cruel breeding of dogs to develop this crippling disease and led to the release of more than 50 dogs.
But we never gave up on these nine betrayed golden retrievers. We campaigned hard—and now the dogs will be in homes before the end of the year.
You can read more about our win for the nine dogs here.
---
Originally posted on June 20, 2017:
Experimenters often bring up the plight of patients when they're asked to justify the pain they inflict on animals­—but they're only offering these patients false hope.
That's what Texas A&M University (TAMU) did when PETA obtained eyewitness video that exposed the suffering that dogs there—all bred to have muscular dystrophy (MD)—are forced to endure while the disease ravages their bodies.
But patients who know only too well what it's like to suffer with this disease don't support these experiments. Here's what some of them have to say.
In this powerful video, Pascaline Wittkowski, who has lived most of her life with MD, emphatically rejects the torment inflicted on dogs in her name.
Miller Diamond—who was diagnosed with Duchenne muscular dystrophy at the age of 10 and is 22 years old now—is also calling for an end to TAMU's canine MD experiments:
The late Dr. Thomas Poulton, a gifted physician and professor, was in a unique position as an outspoken critic of TAMU's canine MD experiments. Not only did he treat children with MD, he also suffered from multiple system atrophy, a neurodegenerative disease. In this moving video, he discusses the unethical and unscientific nature of TAMU's MD experiments on dogs:
British business owner Johnathon Byrne, who has MD, has repeatedly sent a clear and powerful message to TAMU: No animal—human or nonhuman—should have to suffer from MD. Shoppers at a mall in College Station, Texas—where TAMU is located—have seen a powerful advertisement with that sentiment featuring his image. He was detained by university police and booted off TAMU's campus after politely asking to see the dogs there who'd been bred to develop canine MD. And as seen in this video, he's even confronted TAMU President Michael K. Young at an alumni event, urging him to shut the laboratory down: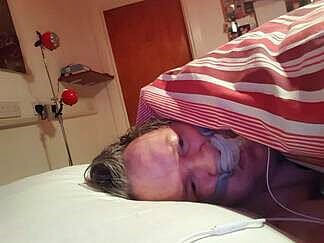 Ian Hughes, another MD patient, sent PETA these compelling thoughts after reading our exposé on the dogs imprisoned at TAMU:
"Muscular dystrophy (MD) is a progressive muscle-wasting disease – and as someone who's afflicted with it, I can tell you that I wouldn't wish it on my worst enemy, let alone on defenceless animals. That's why I'm horrified that Texas A&M University is intentionally breeding dogs to develop a canine form of this crippling disease, which ravages their bodies so severely that they have difficulty breathing, swallowing, and walking. These cruel experiments aren't working – there's still no cure or effective treatment for MD. But don't misunderstand me: the choice is not between animals and humans – it's between good science and bad science, between methods that lead to findings with direct relevance to humans and those that don't. It's time to switch to humane, effective, and modern non-animal research which doesn't cause animals to suffer and which offers those with MD real hope. I urge Texas A&M to end its experiments on dogs now."
Here's a small sampling of other comments from MD patients and family members:
"I carry muscular dystrophy and I know how devastating the disease is. I want a cure as much as anyone, possibly more. This is unethical, though. This is not the way to look for a cure. It isn't going to work. People are already alive with the disease and they (and the female carriers) ARE willingly signing up for research studies every day in many countries. … We don't need to deliberately cause pain. It's unethical."
—Chryss Parks
"I suffer from muscular dystrophy. I would rather continue to suffer than abuse animals in hope [of] a cure."
—Dr. Sandeep Vijan
Read the powerful letter that Dr. Vijan sent to Texas A&M's president asking, as both a surgeon and an MD patient, that TAMU's MD dog laboratory be shut down.
"The type of MD my daughter had is extremely rare—less than 100 people in the world have this type. MD is a flaw in a person's genetic makeup. There is no cure—probably never will be. What doctors are trying to do is isolate what gene or genes are causing this disorder and how it can be treated effectively. Quality of life vs. quantity … the effects of MD are devastating. I see what [Texas A&M is] saying, and I rationally understand it as well. But most forms of MD have already been sequenced, so putting harmless creatures through this torture seems unfair to me. Much of the research is done on affected people's blood, tissue samples, and DNA. A child's death changes you as a person to the core. I'm not saying that I want doctors to stop researching, but it can be done in different ways today. With all of the technology and advancements made in science, I feel we don't need to use animals for testing anything anymore. Poor defenseless dogs or any [other] living thing should never be forced to live with this horrible and painful disorder."
—Jennifer Ehresman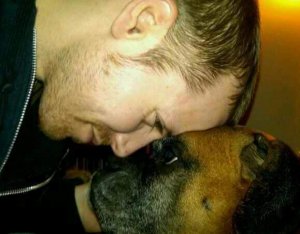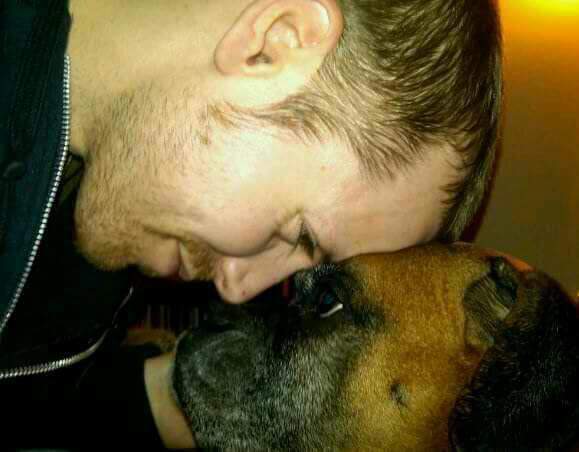 "I was diagnosed with limb-girdle muscular dystrophy in 2003 at age 23. While it has been a huge part of what has made me the person I am now, I wouldn't dream of laying such challenges on another. I, along with countless others who have experienced some form of debilitating situation, rely heavily on my dog(s). From mental therapy of companionship to physical, helping me navigate through life. As I stated before, [the Texas A&M dog lab] is a gross exploitation of these animals that has helped no one and revealed zero breakthroughs. I condemn it on every level."
—Joe Brumfield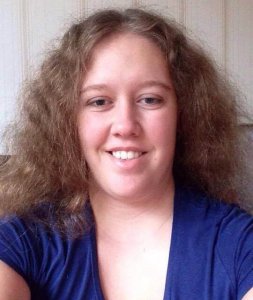 "As someone with MD, breeding animals with this disease is utterly disgraceful. Living in pain every single day is not something I would ever wish on another living thing. These dogs are deliberately bred with a disease that will cripple them from a very early age and they undoubtedly have no access to pain killers. If you ask anyone with MD about this breeding scheme, they would be horrified by it. Yes, we want a cure, but to inflict our suffering onto innocent animals is simply cruel and most importantly, something we NEVER asked for!"
—Katie Baldock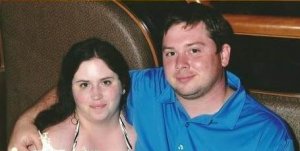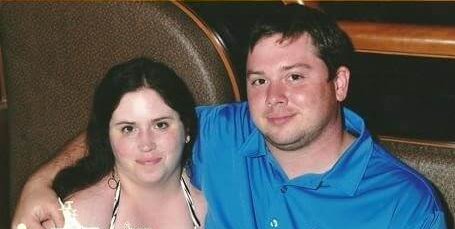 I have muscular dystrophy but I don't support a dog or any other living creature to be tortured for a cure! This is not advancement of science it's just plain cruelty!!
—Stephanie Ingebrigtson Jett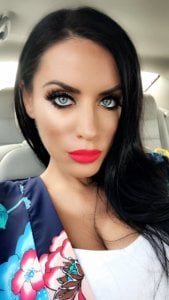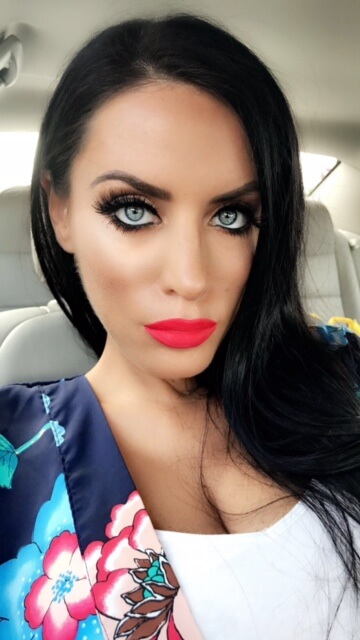 I have muscular dystrophy and to hear about these dogs being tested on just breaks my heart! I do not support this way of trying to find a cure on these innocent animals.
—Jessika O' Malley
We cannot say it better. The dogs need loving homes and an end to their torment. And MD patients and their families need scientists to embrace modern research methods that offer real hope of a cure.