Five hundred physicians—including 100 who have treated human patients with muscular dystrophy (MD)—have asked Texas A&M University (TAMU) to end its cruel MD experiments on dogs and instead conduct research that will help humans suffering from the disease.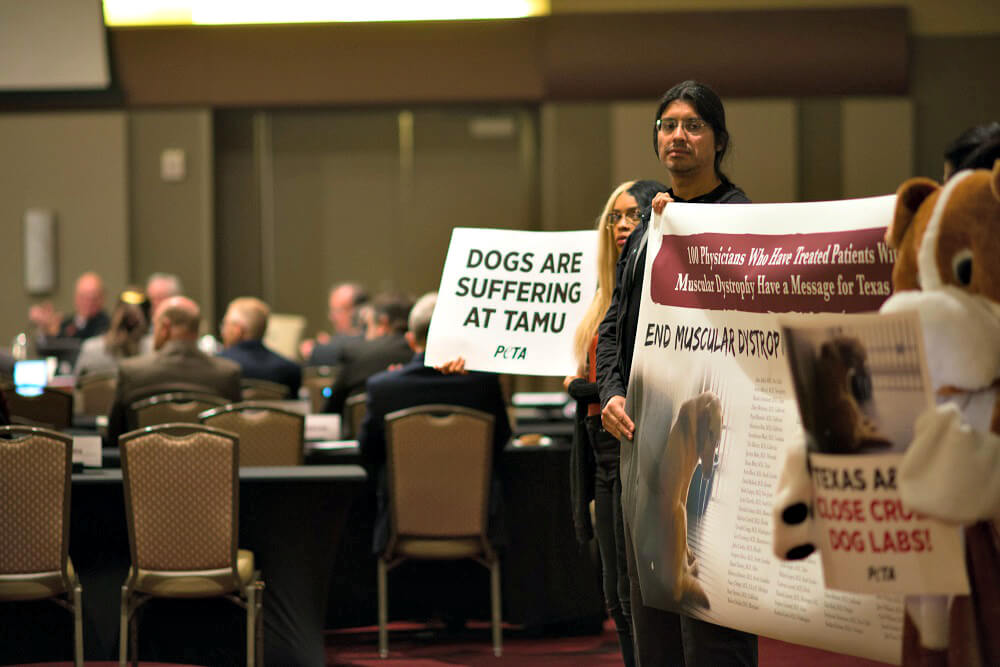 PETA took their message to the university's recent Board of Regents meetings and a full-page ad was placed in the November 14 issue of TAMU's student paper, The Battalion.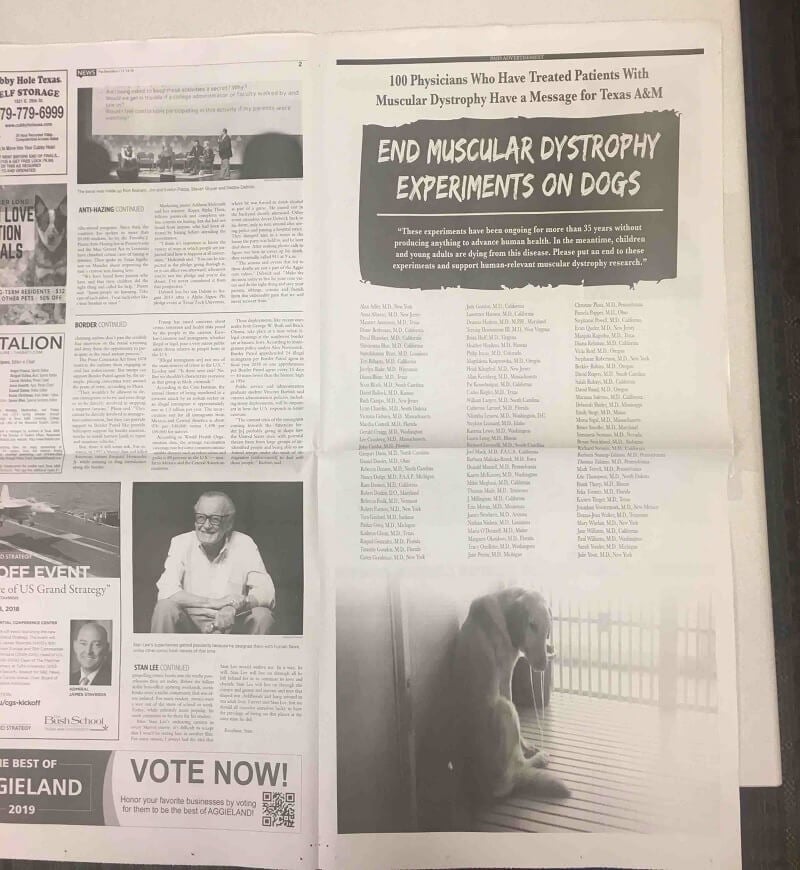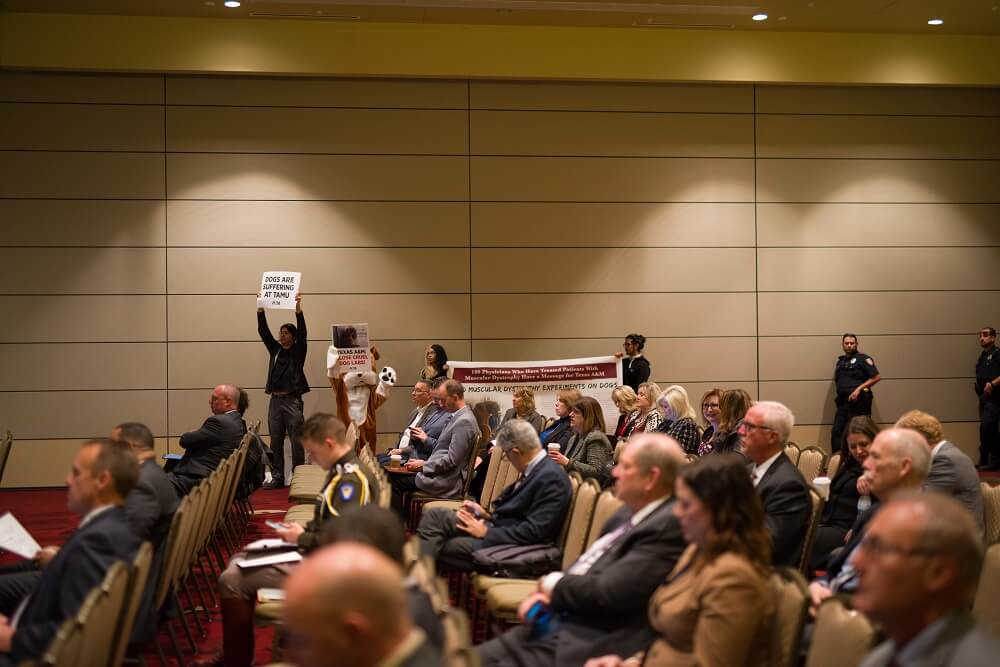 Hundreds of physicians have a message for TAMU: These cruel and wasteful tests hurt dogs and do nothing to help humans living with MD.
A letter to TAMU Chancellor John Sharp that was signed by all the doctors states, in part, the following:
As a physician, I am writing to ask that Texas A&M University halt the breeding and use of dogs in muscular dystrophy experiments. As canine research has failed for decades to produce an effective treatment for patients suffering from this fatal disease, now is an opportune time for the board to insist that the university focus its resources on human-relevant research.
Sensitive dogs are bred and tormented for useless experiments.
Video footage obtained by PETA shows dogs suffering from MD who were caged, sometimes alone, inside barren metal cells in TAMU's labs. Their swollen tongues and weakened jaw muscles made it difficult for them to swallow even thin gruel, and strings of drool hung from their mouths.
Dogs who didn't exhibit symptoms of the disease but who carried the gene for it were used to breed more animals who would suffer at the hands of experimenters. The video shows the dogs frantically pacing and gnawing in frustration on the cage bars.
Urge Texas A&M to Close Its Dog Laboratory
Numerous people—including patients with muscular dystrophy, scientists, and celebrities like Lily Tomlin, Richard Linklater, Ryan Tannehill, and Bill Maher—have teamed up with PETA to speak out against the experiments, and you can, too. Click the button below to urge Texas A&M to stop funding cruel, wasteful experiments on dogs: