Thanks for taking our quiz! (If you haven't taken it yet, take PETA's activist quiz now!) 
Now that you know how animal rights YOU are, please check out our tips! If you'd like to discuss any of them or need some help getting started, please contact the Action Team at [email protected], and we'll help! We've included tips for all the different activist styles, so please take a minute to review them all.
Tips for Busy Beavers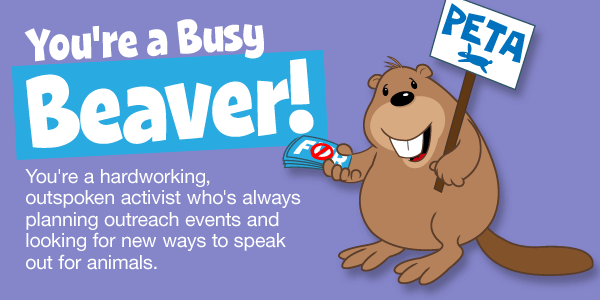 Tips for Enthusiastic Elephants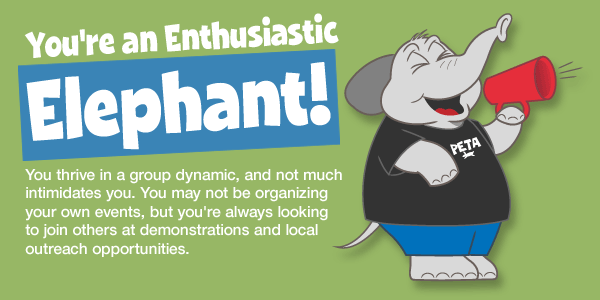 Tips for Advocating Alligators
Tips for Devoted Ducklings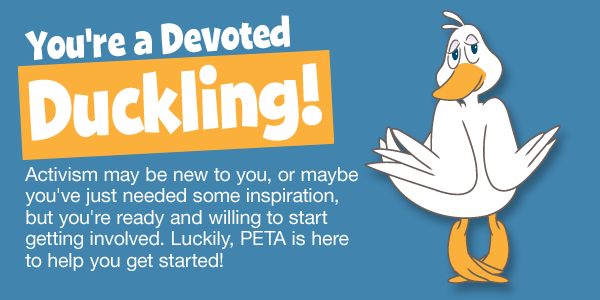 Looking for more ways to get active for animals? Start by sharing PETA's "How Animal Rights Are You?" quiz on Facebook!