If you are already vegan but want to do more to take action for animals in your everyday life, this list of ideas can help you sprinkle little seeds of compassion everywhere you go—exposing everyone in your wake to the idea that other living beings are not here for us to exploit.
Making lots of micro efforts like the ones suggested here can make it easy for countless others to learn that adopting an ethical, healthy, and sustainable lifestyle is easy AF! Let's get to it:
Help Animals In the Community
Pop into ice cream shops and ask if they have any vegan flavors, even if you know they don't (and especially if you know they don't), to show that there's a demand for them.
Put stickers with important messages on your belongings—like your school folders. Imagine if someone were to go vegan because of a well-placed sticker that you stuck somewhere. Stranger things have happened!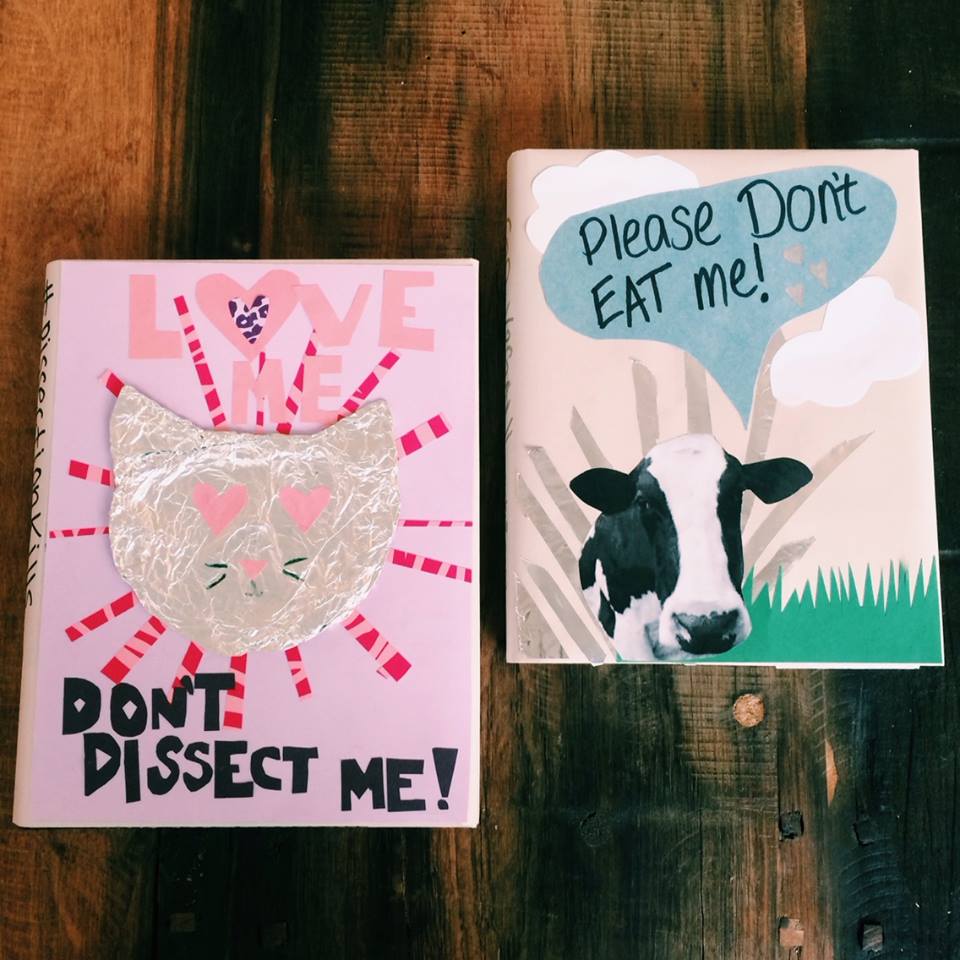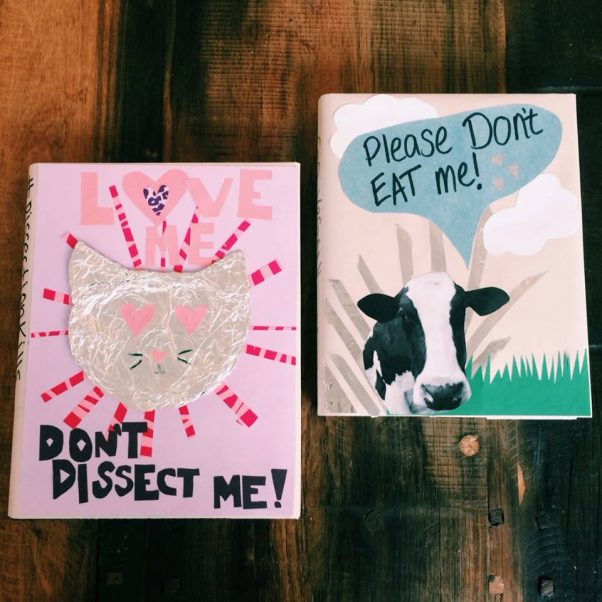 If you're asked to dissect animals at school, ask for an alternative assignment. PETA can help you every step of the way.
For birthdays, give animal-friendly presents—such as cruelty-free makeup, a vegan leather bag, or a wool-free scarf—and make vegan cupcakes! Mention that no animals were harmed for your gifts and treats.
Strike up conversations with other shoppers who are browsing in the vegan section of the grocery store. If they're not vegan yet, suggest some informative documentaries for them to watch on Netflix, such as Cowspiracy, Forks Over Knives, or The Ghosts in Our Machine.
Have leaflets handy so that you don't miss opportunities to inform people about ways they can avoid harming animals.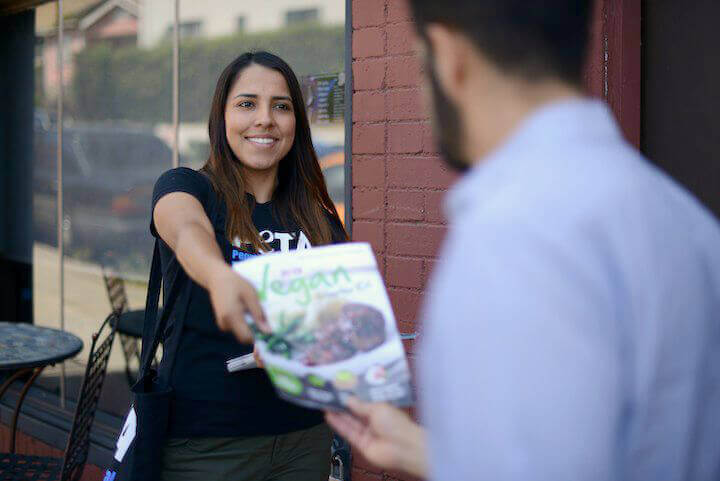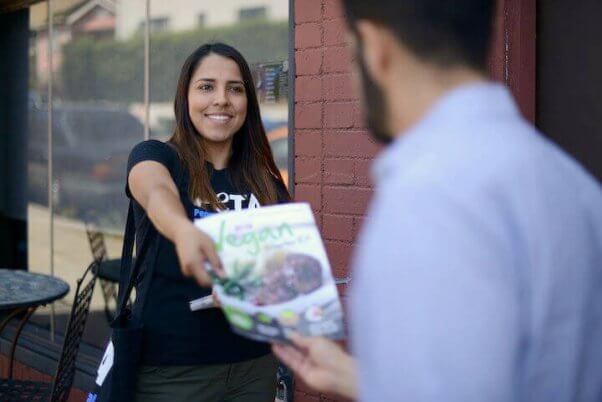 Post PETA literature (which you can get for free!) on bulletin boards at coffee shops, libraries, and other spots.
Take action for animals by showing your hairdresser or barber some of your favorite vegan beauty products that aren't tested on animals.
Ask local restaurants and grocery stores to carry more vegan options, and make some suggestions.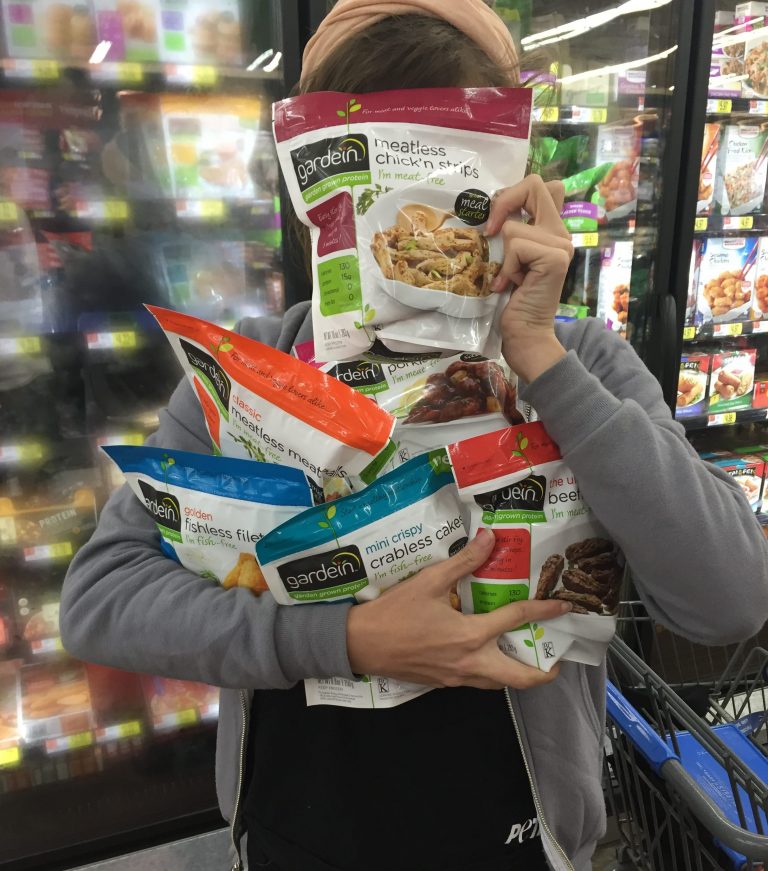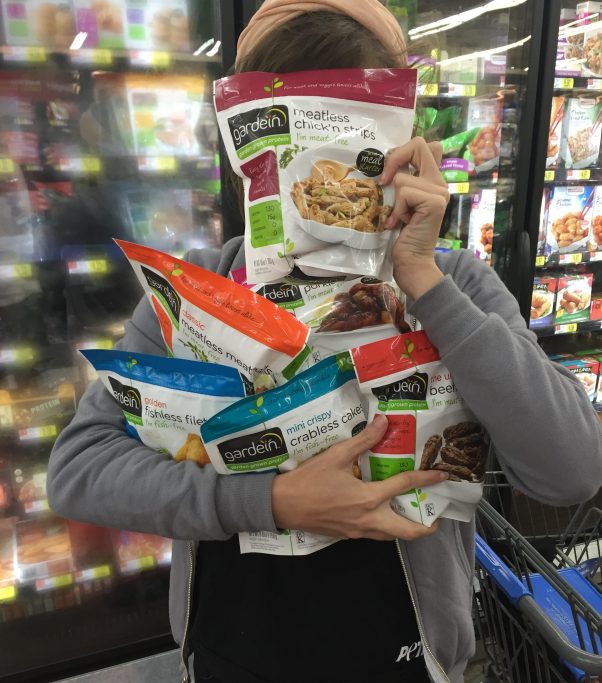 Lend animal rights books to your friends and place them in the local library or your apartment complex, school, or place of worship.
Be a little sneaky. 😈 Put vegan versions of food next to the nonvegan ones at grocery stores to let people know they have options.
Wearing clothing and accessories with animal rights messages is one of the easiest ways to take action for animals.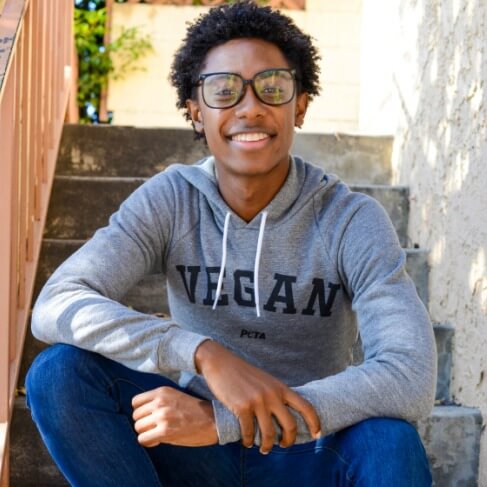 Put animal rights literature inside library books before you return them, and leave it among the magazines at your doctor's office, in hotels, etc.
Take advantage of captive audiences. Your Uber driver can't avoid hearing you explain why animal agriculture is destroying the planet.
Organize and attend demos. Rally the troops, make some posters, and stand with them outside any establishment that profits from the exploitation of animals.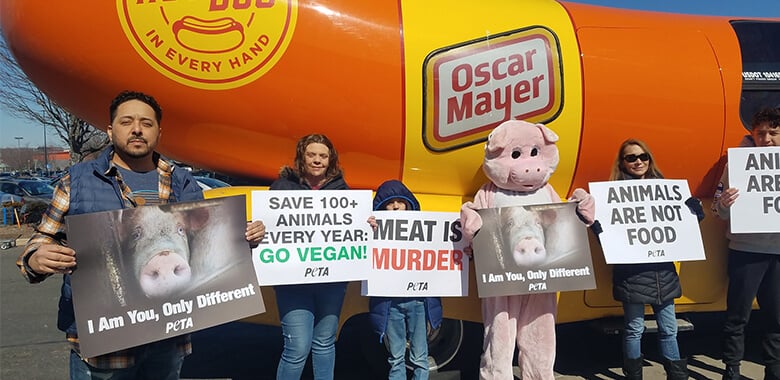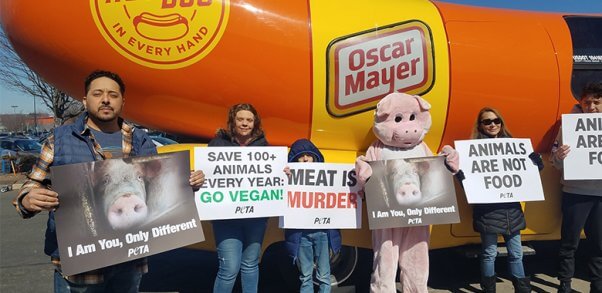 Put a bumper sticker that advocates for animals on your car. Imagine how many drivers will see the message.
Speak Up for Animals At Work or School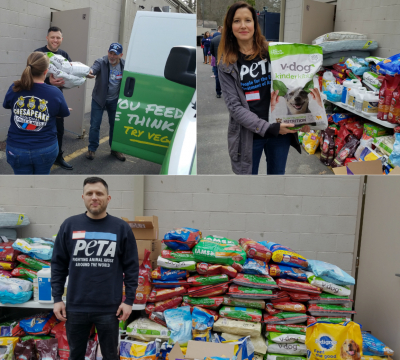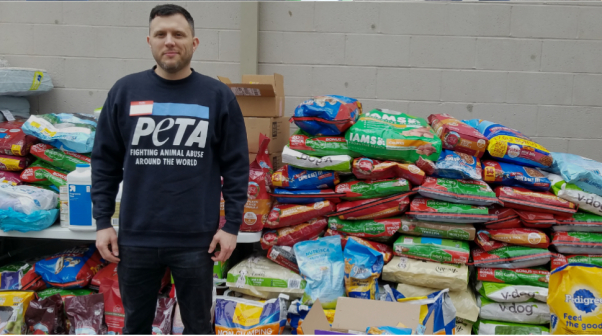 Take Action for Animals At Gatherings and Parties
Going to a graduation BBQ or a Thanksgiving dinner? Bring vegan food! People will likely be amazed that it's so delicious and want to know more about it.
At potlucks, label what you brought with a sign that says "vegan" so that everyone can see that food doesn't need to contain animals' flesh or secretions in order to taste delicious.
If there's going to be a grill, bring extra vegan burgers and cheese so that other people can try them.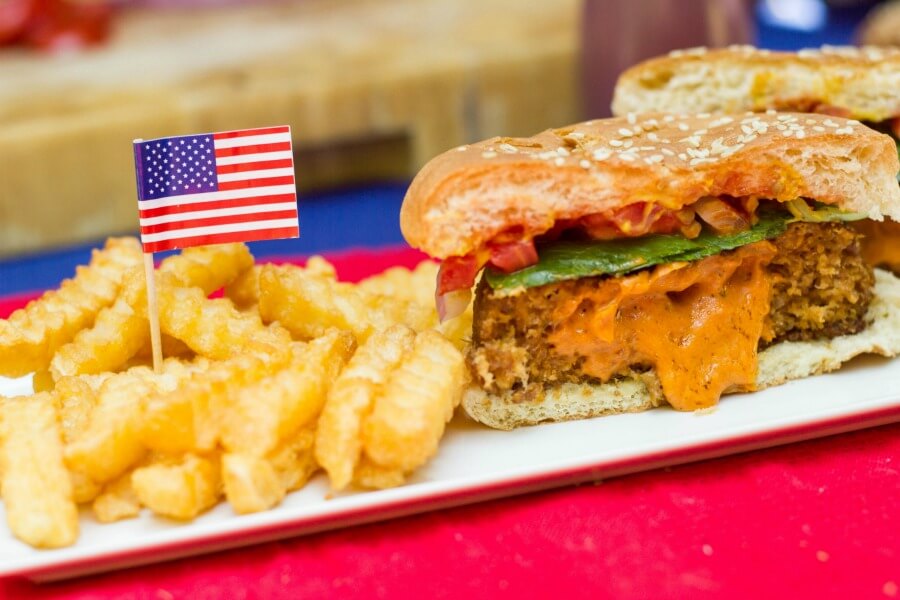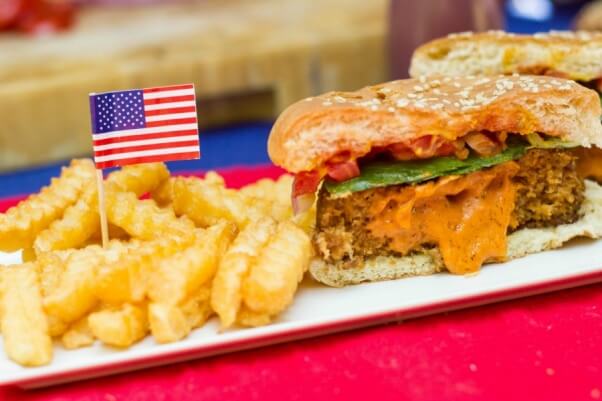 Post videos of your friends and family enjoying the vegan food you brought on social media so that your not-yet-vegan followers can see their positive reactions.
Invite your friends to get vegan food with you. Or save them money by just having them over for dinner.
Be your healthy, happy, positive self! Everyone around you will see that eating vegan means living your best life.
*****
Spreading the message of compassion for all in little ways and planting seeds in people's minds at every opportunity can really add up. And you won't be the only one doing this stuff—you'll be one more person doing it. If we're all speaking out against speciesism, the changes we can make are limitless.