Ingrid Newkirk
President, PETA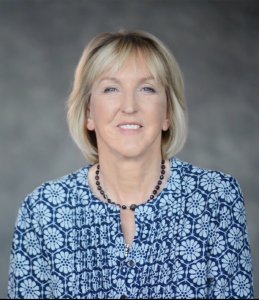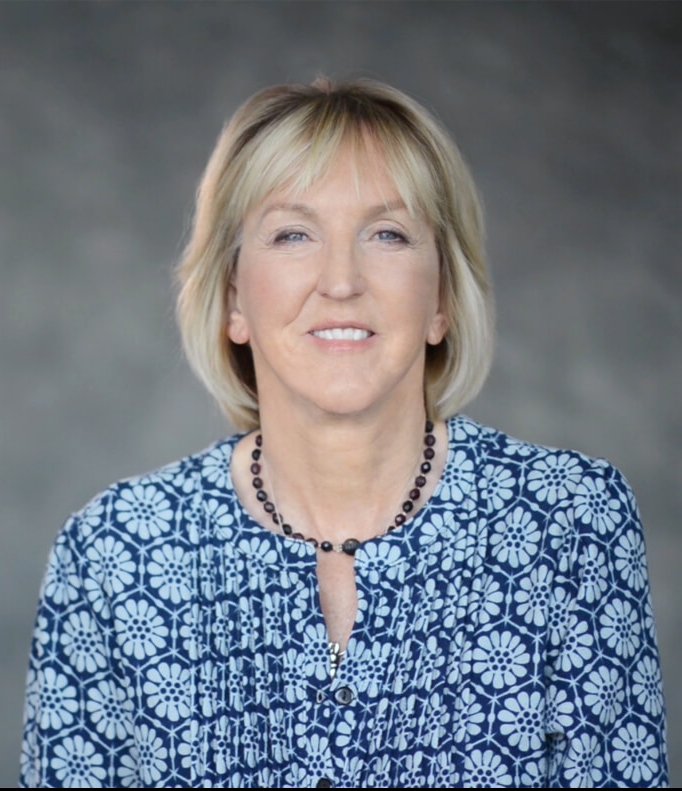 Since founding PETA, president Ingrid Newkirk has grown the group into the world's largest animal rights organization. Her passion and dedication to making this world a better place for all living beings has inspired countless others to do what they can to help animals.
Ingrid and PETA believe that animals deserve the most basic rights—in particular, consideration of their own best interests regardless of whether they are useful to humans. Like humans, they are capable of suffering and have interests in living their own lives. Therefore, they are not ours to use for food, clothing, entertainment, experimentation, or for any other reason.
---
Tracy Reiman
Executive Vice President, PETA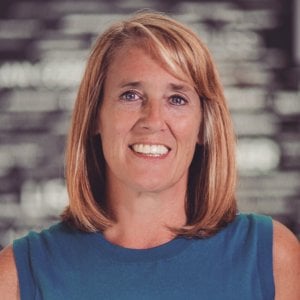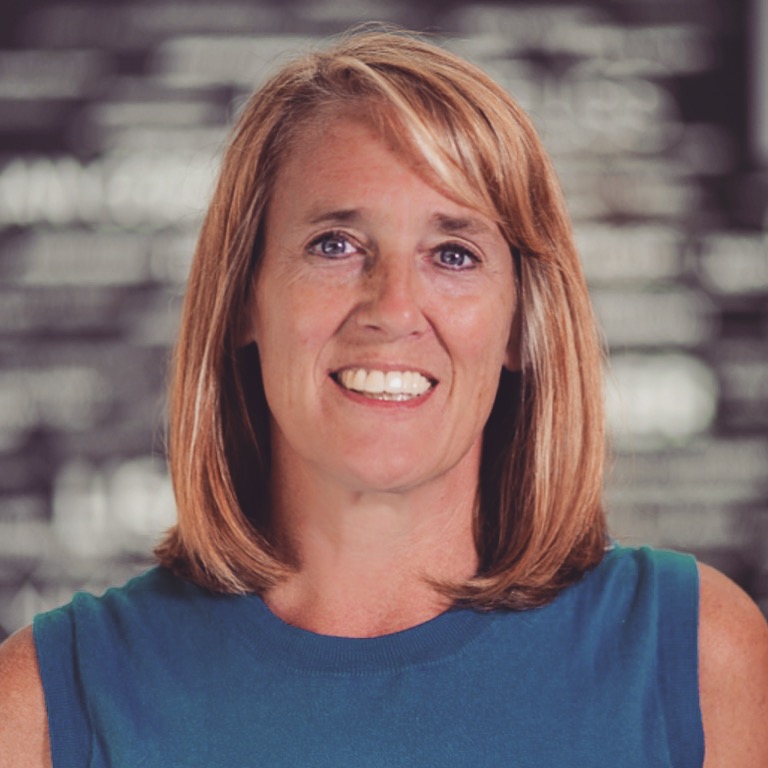 As PETA's executive vice president, Tracy Reiman oversees the organization's campaign, marketing, corporate affairs, and youth outreach divisions.
Reiman has been instrumental in creating and implementing new ways to mobilize young activists through online marketing and word-of-mouth campaigns, which have helped PETA develop the largest youth membership of any animal rights organization. She oversees PETA's online presence, which consistently engages more people via social media than any other nonprofit by a wide margin. She also helps create cutting-edge viral online campaigns, such as PETA's popular online game Pokémon Black & Blue—which led to more than 1 million page views of PETA.org in just 24 hours and educated hundreds of thousands of players about the suffering of animals used for entertainment and experimentation.
Among Reiman's many roles is leading PETA's successful efforts to pressure companies to adopt animal-friendly policies. Under Reiman's guidance, PETA has convinced Inditex, the biggest fashion group in the world, to stop selling cruelly obtained animal products such as angora; the Coleman Company, the largest retailer of outdoor gear, to stop selling down; companies such as Southwest Airlines to end their partnerships with SeaWorld; and all of the top 10 advertising agencies in the U.S. to pledge never to use great apes in their ads.
Early in her PETA career, Reiman led successful efforts to convince major oil companies—including Mobil, Texaco, and Shell—to cap their oil stacks in order to prevent thousands of birds and bats from burning to death. She also helped convince clothing designer Calvin Klein to stop using fur and helped stop NASA's Bion project, which involved sending primates into space. Reiman oversaw the successful, precedent-setting campaign against McDonald's, which led the fast-food giant to make groundbreaking changes in the treatment of animals on factory farms and in slaughterhouses. And her investigative and rescue work resulted in the first-ever cruelty charges filed against a factory farmer for the mistreatment of chickens.
Reiman also spearheads PETA's International Grassroots Campaigns Department, planning and implementing extensive—and sometimes controversial—publicity and educational campaigns to promote vegan food and clothing. She also leads PETA's campaign against SeaWorld, whose stock is at an all-time low, thanks to growing public awareness of the suffering of captive orcas.
Reiman has appeared on television in behalf of animals numerous times, including on CNN and on ABC's 20/20, and her work to promote animal rights has made headlines in major publications around the world.
---
Kathy Guillermo 
Senior Vice President, Laboratory Investigations Department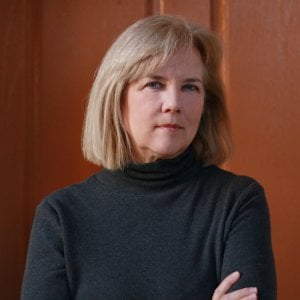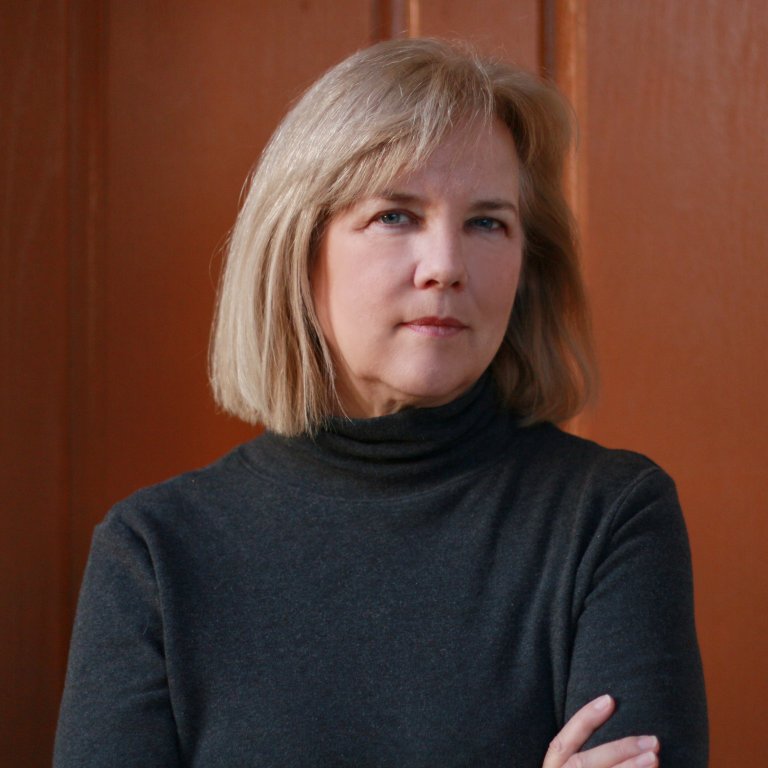 As a senior vice president of PETA, Kathy Guillermo's many duties include heading up the organization's work to end the use of animals in nonrequired experiments, leading its campaign calling for reform in the horse-racing industry, overseeing production of The PETA Podcast, and working with national and international news media to publicize PETA's landmark investigative, legal, and behind-the-scenes corporate work exposing and ending cruelty to animals in the food, experimentation, and entertainment industries.
Guillermo was originally hired to head up PETA's cosmetics-testing campaign in 1989—a campaign that she still oversees—and went on to head up the organization's Laboratory Investigations Division. Some of her major victories include pressuring NASA to scrap plans to irradiate monkeys, persuading the U.S. military to end all chemical-casualty training on monkeys, ending the Coast Guard's shooting and stabbing of goats and pigs in medical trauma training drills, shutting down the construction of a massive monkey-breeding facility in Puerto Rico, and exposing the abuse of animals at a North Carolina product-testing laboratory, Professional Laboratory and Research Services, Inc.—which led to the closure of the facility and the release of hundreds of dogs and cats, who were put up for adoption.
Guillermo's 1993 book, Monkey Business: The Disturbing Case That Launched the Animal Rights Movement, with a foreword by Oliver Stone, details the cruelty case that launched the then-fledgling PETA into national prominence. The landmark Silver Spring monkeys case also led to the first-ever conviction of an animal experimenter on cruelty-to-animals charges.
---
Lisa Lange
Senior Vice President of Communications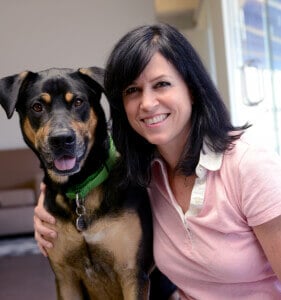 As the senior vice president of communications for People for the Ethical Treatment of Animals (PETA), the largest animal rights organization in the world, Lisa Lange devises effective and eye-catching ways to get the animal rights message out to as many people as possible.
Lange has coordinated the production of some of PETA's most successful videos and public service announcements, including the hugely popular "BWV—Boyfriend Went Vegan" ad, which generated more than 2.5 million views online; a vegetarian ad featuring Alicia Silverstone in the nude that was seen by millions of people; and a series of provocative videos for PETA's spay-and-neuter and "Adopt, Don't Buy" campaigns. She oversaw the production of PETA's 30th Anniversary Gala and Humanitarian Awards show, which was hosted by Alec Baldwin at the Hollywood Palladium, and also facilitated the production of I Am an Animal, an award-winning HBO documentary about PETA founder Ingrid E. Newkirk.
Based out of PETA's Los Angeles office, which she established, Lange works closely with celebrity PETA supporters, including Joaquin Phoenix, Bill Maher, Eva Mendes, Casey Affleck, and Alec Baldwin. She also networks with Hollywood directors, producers, and writers, convincing them to incorporate animal-friendly messages into TV programs and movies. In 2012, Lange oversaw the launch of PETA Latino, which—with its huge social media presence and bilingual website, PETALatino.com—is the preeminent resource for information on animal rights issues relevant to the Latino community.
A gifted speaker, Lange is a regular guest on The O'Reilly Factor and has debated animal rights opponents on Today, Larry King Live, Nancy Grace, and countless other television and radio programs. She has appeared many times on entertainment shows such as Access Hollywood, The Daily Show, and CNN's Showbiz Tonight as well as on E! to discuss PETA's work in Hollywood. Her efforts to save animals have made headlines in major publications throughout the country, including The Washington Post, the Chicago Tribune, The New York Times, and USA Today.
In her previous position as PETA's manager of international campaigns, Lange led PETA's negotiations with clothing companies Gap Inc., Nordstrom, and J.Crew, which agreed to stop using cruelly produced leather from India and China. Lange worked extensively with Dateline NBC producers on an hour-long puppy-mill exposé that was based on a PETA undercover investigation. Under Lange's leadership, General Motors, L'Oréal, and Gillette all stopped testing on animals.
Lange's involvement in animal rights began when she went vegetarian as a teenager after seeing how animals are raised on factory farms. Before joining PETA, she organized anti-captivity campaigns for a marine-mammal conservation organization in California. Lange graduated cum laude with a degree in political science from Loyola University New Orleans.
---
Daphna Nachminovitch
Senior Vice President of Cruelty Investigations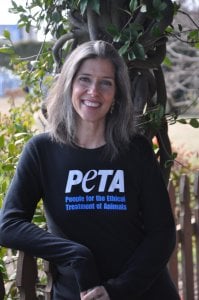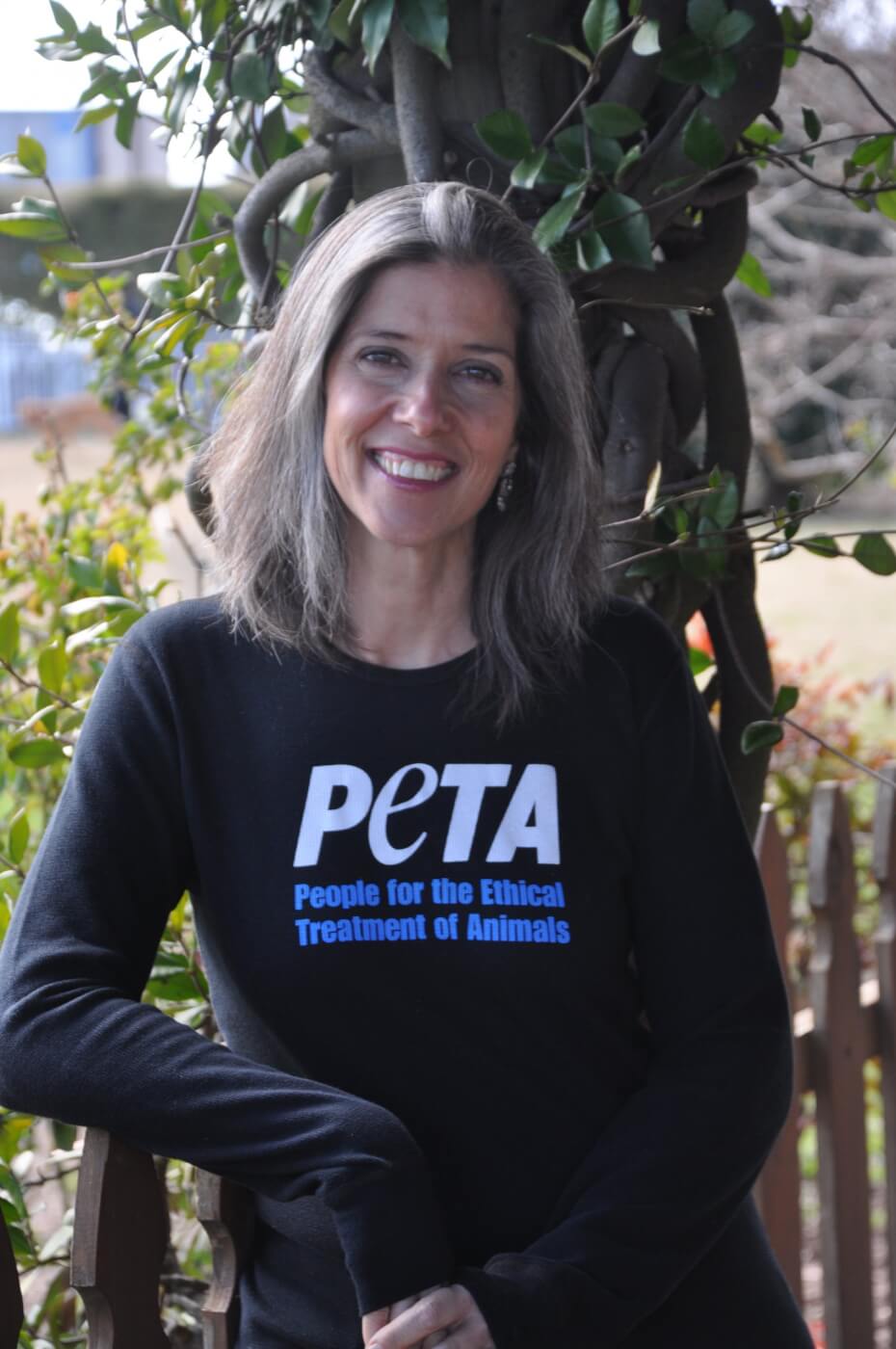 As the senior vice president of PETA's Cruelty Investigations Department, Daphna Nachminovitch has overseen countless cruelty cases and many eyewitness investigations. Her staff fields hundreds of calls every week from concerned citizens around the world.
In one high-profile case, Nachminovitch worked with state and federal officials in what may be the largest animal seizure in history: Nearly 27,000 animals were confiscated from international exotic-animal dealer U.S. Global Exotics in Texas. The company was shut down overnight, and its operator is now a federal fugitive.
In another of Nachminovitch's record-breaking cases, PETA's investigation of Global Captive Breeders prompted law-enforcement officials to charge the company's owner and manager with 106 counts of felony cruelty to animals. Sixteen thousand rats and 600 reptiles were seized from the facility in the largest seizure of rats in U.S. history and the largest-ever seizure of animals in California.
Nachminovitch oversaw PETA's investigation of Professional Laboratory and Research Services (PLRS), a North Carolina product-testing company that closed within a week of the release of PETA's findings to the public and put hundreds of animals up for adoption. A grand jury indicted four former PLRS workers, marking the first time in U.S. history that workers faced felony cruelty charges for abuse of animals in a laboratory.
Nachminovitch also directed PETA's investigation of a pig factory farm that supplies Hormel, which resulted in six workers' admitting guilt in the neglect and/or abuse of pigs—the first convictions of their kind in Iowa, the top pork-producing state. She also helmed PETA's investigation of turkey factory farms in West Virginia, which resulted in the first-ever felony indictments for abuse of factory-farmed birds. The case led to five convictions and the stiffest penalty ever imposed in U.S. history for cruelty to any farmed animal.
Based on evidence supplied by a PETA undercover investigation, the U.S. Department of Agriculture cited Pennsylvania-based Triple F Farms for numerous violations of the Animal Welfare Act for leaving baby ferrets who had fallen through cage floors to die on the ground and depriving ferrets with painful, life-threatening injuries of veterinary care or euthanasia.
Evidence collected by Nachminovitch's team at a so-called animal "hospice" named Angel's Gate, Inc., in New York led to 22 counts of cruelty-to-animals charges against the owner. PETA's investigator documented that animals kept in filthy conditions were denied medical treatment for pain, seizures, tumors, open wounds, and infections. Nachminovitch also oversaw a landmark hoarding case involving Caboodle Ranch, a filthy "sanctuary" in Florida from which nearly 700 cats—many of them severely ill—were seized.
Under Nachminovitch's direction, PETA investigators have documented abuse at Ringling Bros. and Barnum & Bailey Circus, PETCO and PetSmart suppliers Rainbow World Exotics and Sun Pet Ltd., and a Pennsylvania dairy farm that supplies milk to Land O'Lakes.
Nachminovitch also oversees PETA's low-cost spay/neuter clinics, which have "fixed" more than 150,000 animals since the program's inception in 2001. She directs PETA's Community Animal Project and doghouse program, which gives custom-made doghouses, straw bedding, toys, and other services to neglected dogs in southeastern Virginia and northeastern North Carolina. She has successfully worked with government officials to pass laws banning or restricting the chaining of dogs in several cities.
Born in Israel, Nachminovitch has lived in the Ivory Coast and Paris and is fluent in Hebrew, French, and English. She graduated from the University of Illinois at Chicago with a major in communications and theater.