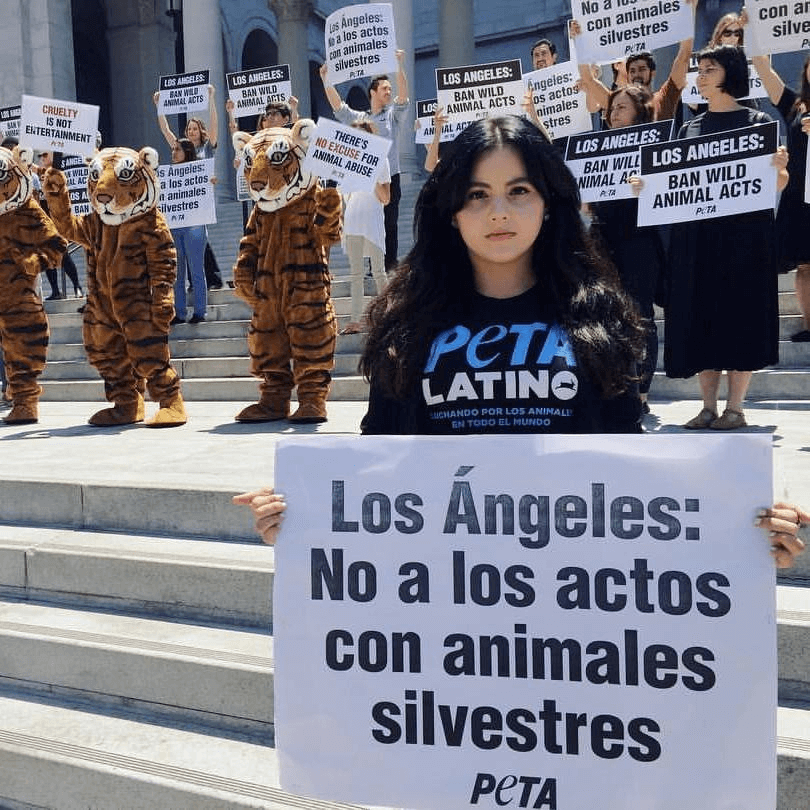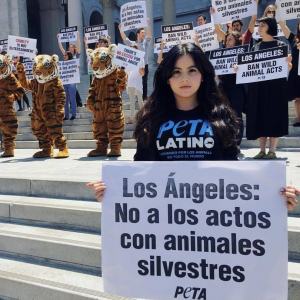 Yennifer Martinez
Senior Manager of PETA Latino Online Marketing
The biggest constant in the life of the young Yennifer Martinez, who was born in Cuba and raised in Mexico, Spain, and Miami, was her commitment to helping animals. When she was 8 years old, she rescued an emaciated homeless dog in Mexico City from some boys who were throwing rocks at him and, with her father's help, nursed him back to health. Throughout her family's travels, she continued to help animals wherever she went—and after watching the documentary Super Size Me, she decided to help even more animals by going vegetarian and, soon after, vegan, choosing to chow down not on meat but on delicious meals packed with rice, beans, plantains, salad, and her grandmother's wheat protein.
Years later, after graduating from the University of Miami, Martinez travelled with peta2, PETA's youth division, across North America, taking on tasks as diverse as wearing a pig costume and dancing with a sign that read, "Love Me, Don't Eat Me," to installing the group's "Glass Walls" exhibit—an in-depth look at today's factory farms and slaughterhouses—at college campuses across the country.
After wrapping up a solid year of constant touring, Martinez joined the staff of the then-new PETA Latino, where she now produces, translates, and promotes the content for PETA Latino's website and social media pages, including Facebook, Twitter, and YouTube. And Martinez's efforts quickly made a huge difference: Just seven months after she took over PETA Latino's social media, the group's Twitter followers more than tripled and its number of Facebook fans more than quadrupled.
When she's not working online to help animals or hobnobbing with some of PETA Latino's high-profile celebrity supporters—such as Natalia Clavier, Sofia Sisniega, and Rubén Albarrán—Martinez loves ice skating, traveling, dancing, hiking, and visiting the beach with her two beloved adopted dogs, Cody and Leo.