This lesson is designed to help teachers present animal rights issues to their students. If you're an educator, please feel free to adapt this material to fit your needs—and contact us if you need help incorporating these activities into your curriculum.
Suggested levels: High school
Objectives: To research, write about, and discuss various animal rights issues
Bring animal rights into the classroom by having your students answer meaningful questions through quick activities or short essays. The research and discussion topics cover various issues, including companion animal overpopulation and animals in captivity. The activities ask students to locate the source of animals who end up in pet shops; find evidence to show that animals feel depression, fear, and other emotions, just as humans do; and discuss the acceptability of breaking the law when there's proof that an animal is being abused.
It's easy to tie these topics and discussions to current events and various school subjects, such as history, philosophy, and more.
Download this lesson for free!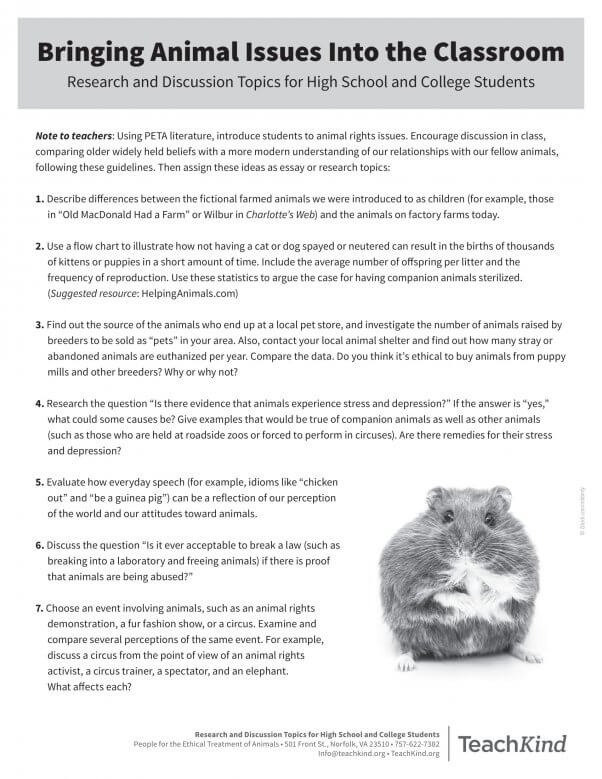 TeachKind can also send you free leaflets and stickers to go along with this lesson. Click here to order some.