This lesson is designed to help teachers present animal rights issues to their students. If you're an educator, please feel free to adapt this material to fit your needs—and contact us if you need help incorporating this activity into your curriculum.
Suggested grade levels: 6–12
Objectives: To develop empathy for both humans and other animals and to learn the importance of having respect for cultures, races, and species that are different from our own
We live in a world that's rich in variety, and we encounter many cultures, races, religions, languages, and species throughout our lives. Use this worksheet to help students understand that having respect and empathy for others—humans as well as other animals—can help resolve many conflicts.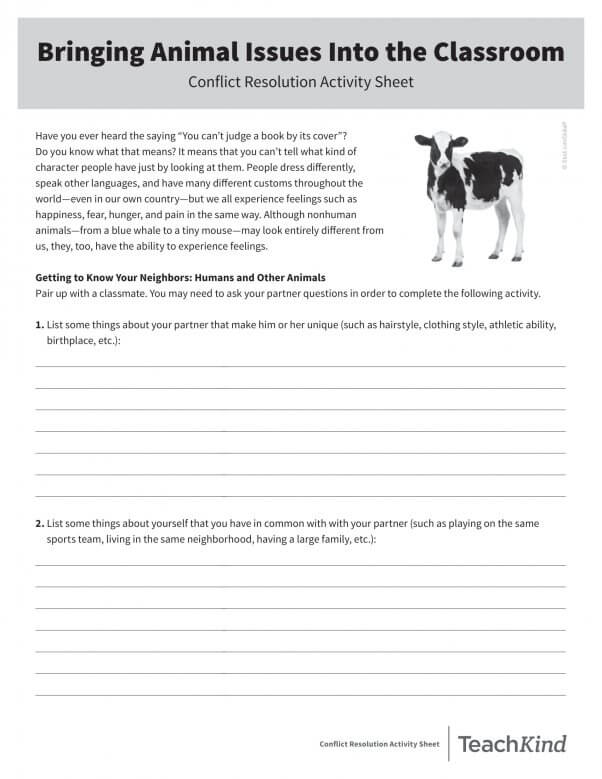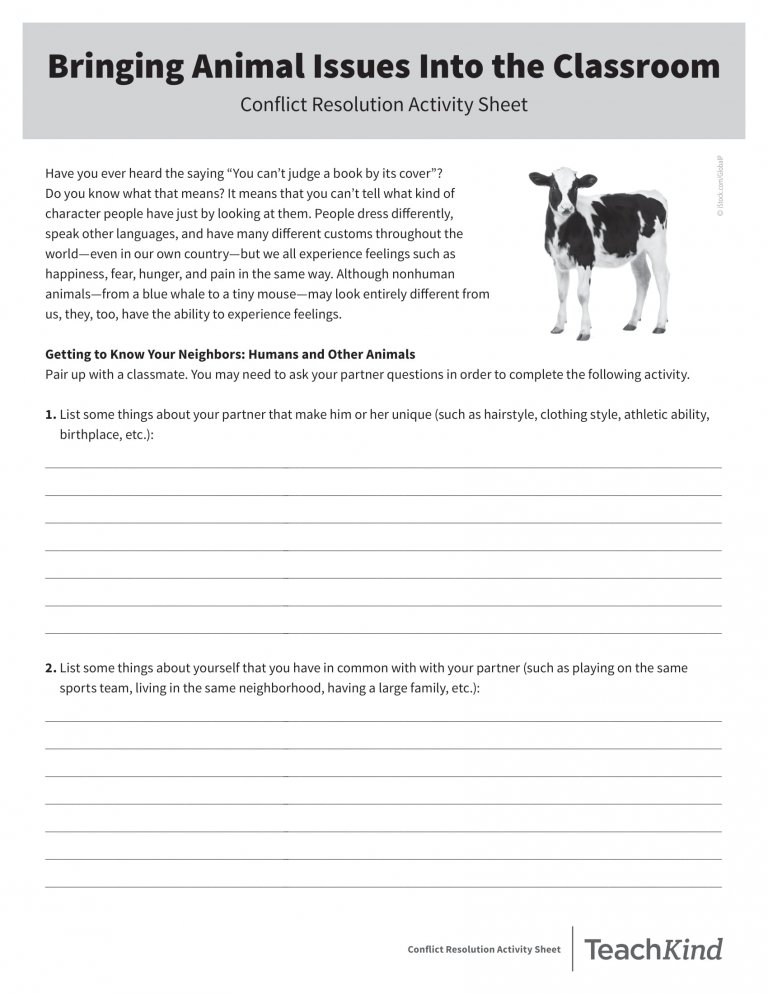 You can also use this worksheet in conjunction with a lesson on well-known figures in social justice movements—or as an icebreaker activity to help students get to know one another and set the tone for a discrimination-free classroom.