Amid the buzz of back-to-school season, TeachKind Science is helping to make classrooms more inclusive and humane in October, the official "Cut Out Dissection" Month. This month, we're highlighting our work to urge schools across the country to "cut out" dissection—a cruel, unnecessary practice that desensitizes students to killing and exploiting others—and replace it with modern teaching methods.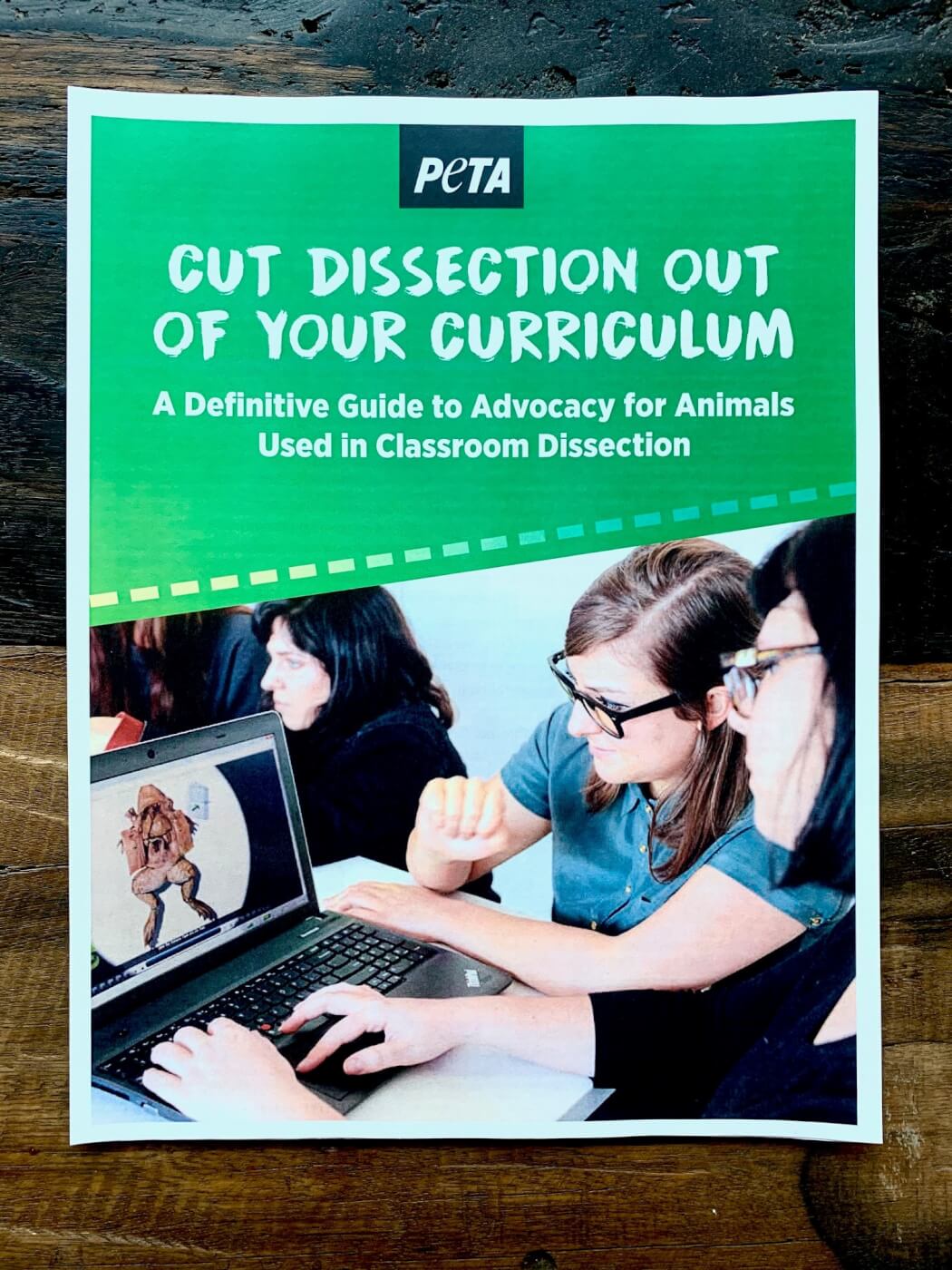 Why Should Schools Cut Out Dissection?
Forcing students to dissect animals teaches them the speciesist notion that our fellow animals are objects for humans to use and discard. This archaic technique was designed to explore anatomy at a time when humans knew very little about the subject. Even though various scientific advances have rendered animal dissection obsolete, many schools still use it.
Why Is Dissection Cruel?
The claim that animals used for dissection typically died from natural causes isn't true. The animals on dissection trays have often been abducted from their natural habitat or bred in captive conditions similar to those on factory farms andthen killed—all before being soaked in formaldehyde and shipped to a classroom. No matter where they came from, every animal used for dissection was once a sentient being with feelings and interests of their own. Their bodies aren't ours to use.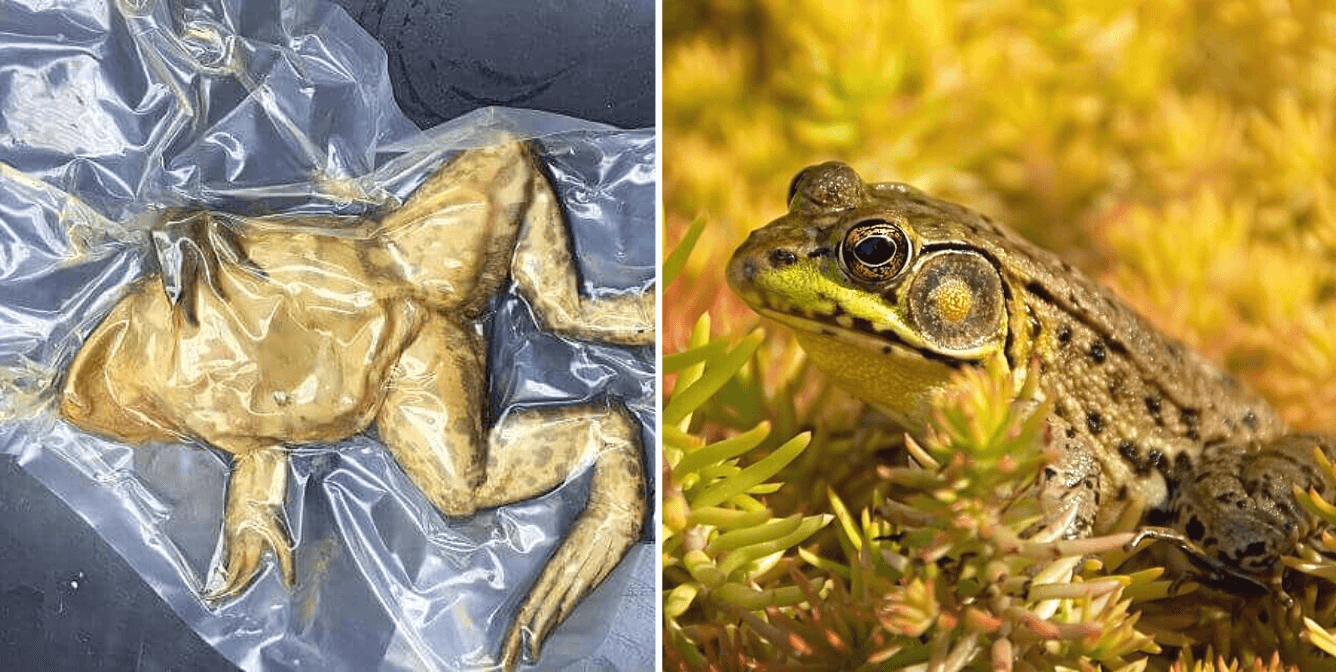 Is Animal Dissection Necessary for Education?
Simply put, no. There's no educational value in making students cut into animals' corpses, but the many benefits of humane, non-animal instruction—such as digital dissection—are well documented. Dozens of peer-reviewed studies show that dissecting animals is bad science, whereas when students use modern methods, they learn faster and are able to repeat activities until they're proficient. Other research has shown that a significant number of students at every educational level are uncomfortable with the use of animals in dissection and that the traumatic experience can even dissuade some young people—particularly female students—from pursuing careers in science.
In addition to the dangers of desensitizing students to the suffering of living, feeling beings, animal dissection often exposes them to harmful chemicals, such as formaldehyde and formalin. Formaldehyde is used as a preservative and is also found in cigarette smoke. It's classified as a human carcinogen, and repeated exposure to low levels can cause respiratory difficulty, eczema, skin sensitization, and even death.
Modern Alternatives to Animal Dissection Are Better for Students
Making students cut into animals' corpses to teach them about human anatomy just doesn't make sense. That's why animal-free methods are particularly effective at helping students learn about the human body. Human-based clay modeling allows students to learn about anatomy by building body systems out of clay on model skeletons. Interactive computer simulations and hyperrealistic models are also great tools because students can work with each body system and "dissect" virtually several times until they're confident about the material. Studies also show that students prefer these replacements and find them more enjoyable. Newer models like SynFrog allow students to have the same experience as in actual dissection but without the use of animals' bodies—plus, these models can be reused, so they're a better financial option for schools, especially in underserved communities.
What Can Parents Do to Help Cut Out Dissection in Schools?
If your child's school is using animals as "teaching tools," let teachers and administrators know that your child will not be participating in classroom dissection and that humane, animal-free methods are more productive and compassionate as well as readily available. They're also safer and more cost-effective, and they help support the education of young women in STEM.
Let your child's teacher know about TeachKind Science, including our willingness to provide free lessons, other resources, and support as well as our free pilot program, available to any school in the U.S.
Urge local school board officials to ban animal dissection. If your state has a dissection-choice law requiring teachers to offer humane alternatives, ensure that your community's schools are in compliance.
What Can Students Do to Make Their Curriculum Compassionate?
If your school requires classroom dissection, speak up! Check to see what your state's laws say about dissection—you might be able to opt out. Even if there's no law in your state requiring that students be given a humane, non-animal method, PETA can help you talk to your teacher about getting one. For more information, contact us at [email protected] or visit PETA.org/DissectionKills.
You can also join Students Opposing Speciesism (SOS), a movement for animal liberation, and get started campaigning for humane practices at your school: