Spring is in the air! Students are getting squirmy, days are getting longer, and Easter is just around the corner. This is usually the time of year when well-meaning elementary teachers start incorporating themes of flowers, bunnies, and decorated eggs into lessons. Celebrating the season is a great way to keep students engaged and interested—but sadly, some traditional activities, like chick hatching and egg dyeing, miss the mark because they teach kids that animals are ours to use and exploit.
Luckily, there are so many creative, humane ways to celebrate spring and Easter in the classroom that your students won't be missing out at all. In fact, you can make a lesson out of each of these ideas to teach them why your classroom is choosing compassionate options:
Egg Dyeing
While it might be tempting to dye chicken eggs, there are very good reasons not to. Chickens are smart, social, and sensitive animals, but in the egg industry, they're crammed into small spaces. Their beaks are cut off with a hot blade without painkillers, and they're used for their eggs repeatedly until they're sent to slaughter just like those raised for meat.
Thankfully, this holiday tradition can be engaged in humanely. There are tons of options using paper, wooden, or ceramic eggs, which can be found online or in craft stores. The best part is that no chickens were harmed for these types of projects! Plus, these egg substitutes don't have to be hardboiled and will last a long time, not just a few days.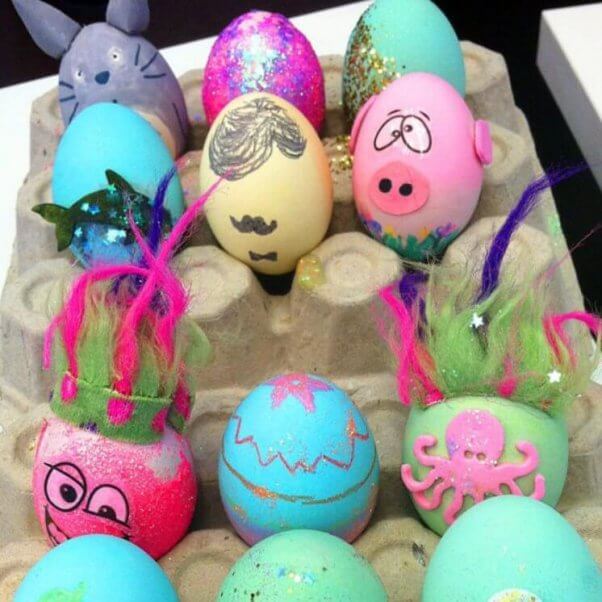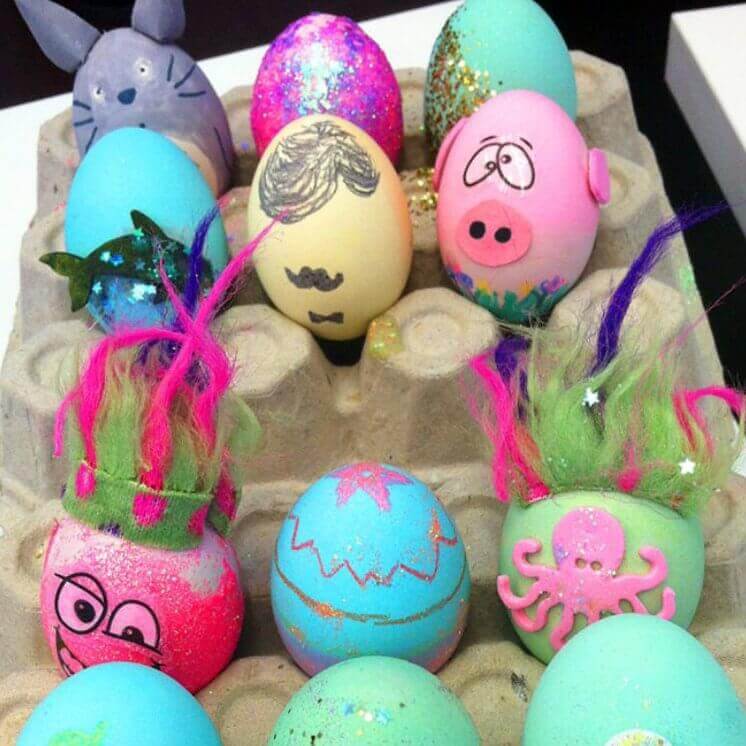 Chick Hatching
Spring is the season of renewal, and it often includes important lessons about life cycles. Some teachers use this opportunity to do chick-hatching projects with their students, without realizing how inhumane they really are. After chicks hatch, they're exposed to either a bunch of loud children or an empty classroom with no caretaker instead of being where they belong: with their mother. If that weren't bad enough, most providers tell teachers to send the birds back after the experiment is over. But commercial breeding operations can't risk allowing pathogens to enter their farms, so most chicks are likely killed once the project is completed.
Instead of teaching students to treat sensitive animals like inanimate objects, you could use one of many kind alternatives, such as Learning Resources' Chick Life Cycle Exploration Set. Or why not celebrate the season by studying plants? There are plenty of projects involving plants that will help students appreciate the miracle of life without hurting anyone. Some ideas include growing seeds in plastic bags or even starting a school garden.
Be a Friend to Bugs
Bugs are fascinating animals, and if you're working on a class garden, your students will start to notice them around the plants. It's important for them to understand that insects want to live their lives in peace, too.
To teach empathy for bugs, display TeachKind's Insect Rescue Poster in your classroom so that students know the step-by-step procedure for carefully and humanely catching and releasing tiny uninvited classroom guests. You could also can project All About Wildlife: Bugs for your students to read (or read it to them). Then, have them write a letter to a friend or family member explaining why bugs are awesome. Afterward, have them complete our fun Spring Bugs Word Search.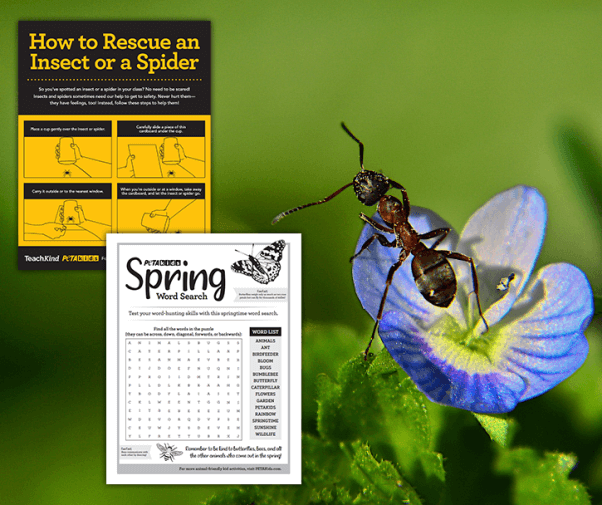 Every Bunny Matters
Each Easter, many families purchase rabbits, thinking that they'll make a great addition to the family—but sadly, the majority of them end up being kept in small outdoor cages called hutches, being sent to animal shelters, or being released outdoors, where they often starve or are killed by predators. Teach students to empathize with rabbits and to resist the temptation to buy one when there are already so many adoptable ones who need loving homes. You could read The 17 Most Important Bunny Facts of All Time or project it for your students to read. Then, have them compare and contrast rabbits and humans. You could also use this reading comprehension worksheet about Pickles, a rabbit who was rescued by PETA, to teach students the importance of adopting—rather than buying—animal companions and of providing them with the care that they need. Afterward, have them make one of these adorable bunny masks. (Hopping around the classroom is optional!)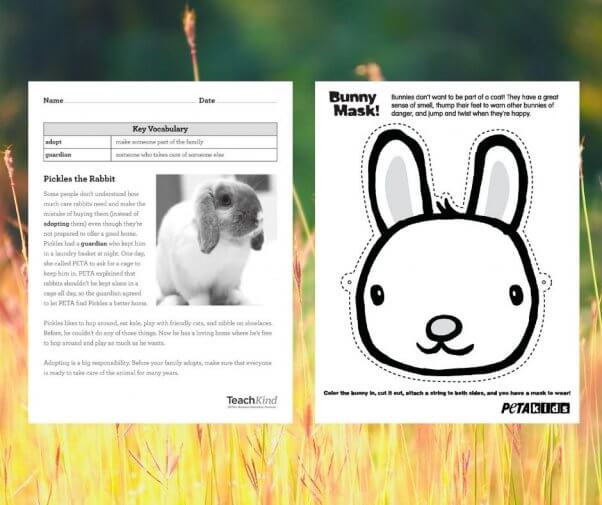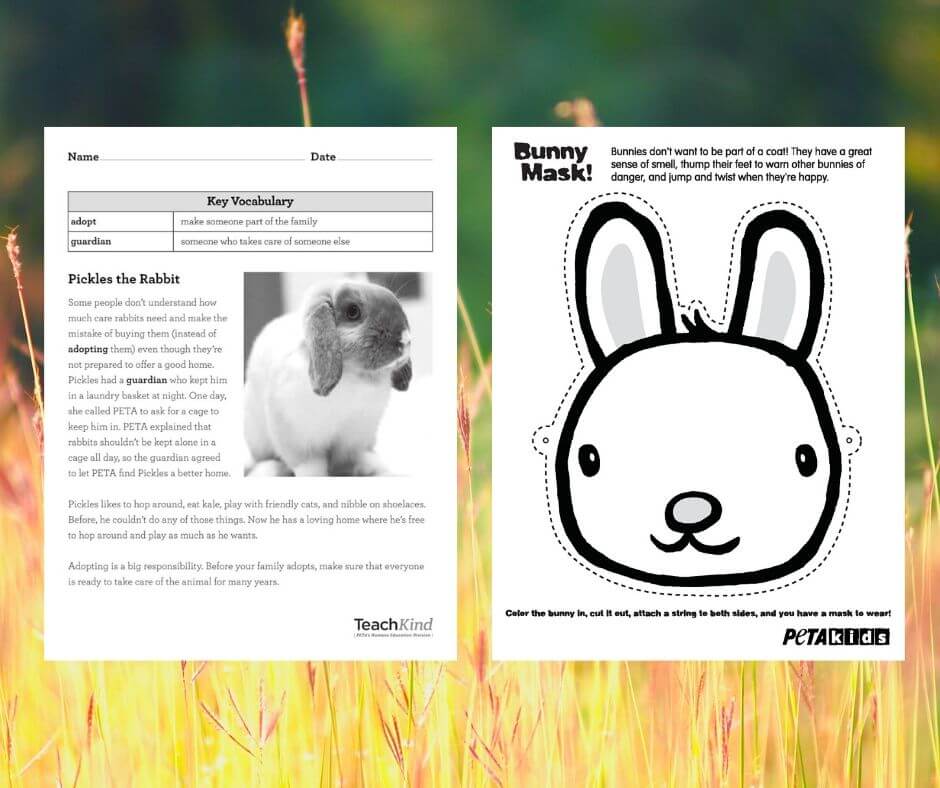 Candies
A treasured tradition during many holidays is eating the seasonal candy, and nothing says Easter like jelly beans (or vegan chocolate bunnies or "eggs"). Unfortunately, a lot of jelly beans have a coating of confectioner's glaze, which is made from lac bug secretions. Nearly 100,000 insects are killed to produce about 1 pound of shellac flakes, which are combined with alcohol to make confectioner's glaze. No, thank you! There are tons of ethical Easter candy options that don't involve killing insects or harming any other animals. One of our favorites is YumEarth Organic Sour Beans. Or you could make a batch of vegan Easter egg treats! Check out this recipe for basic chocolate eggs, which can be "decorated" in a variety of ways, and this recipe for vegan crème-filled eggs—yum.
*****
Want more classroom inspiration? Fill out the form below to sign up for TeachKind News.
By submitting this form, you are agreeing to our collection, storage, use, and disclosure of your personal info in accordance with our privacy policy as well as to receiving e-mails from us.