Insects and spiders often find their way into the classroom, and it's important to talk to students about treating them with kindness and respect, just as we talk to them about the inappropriateness of hurting other humans.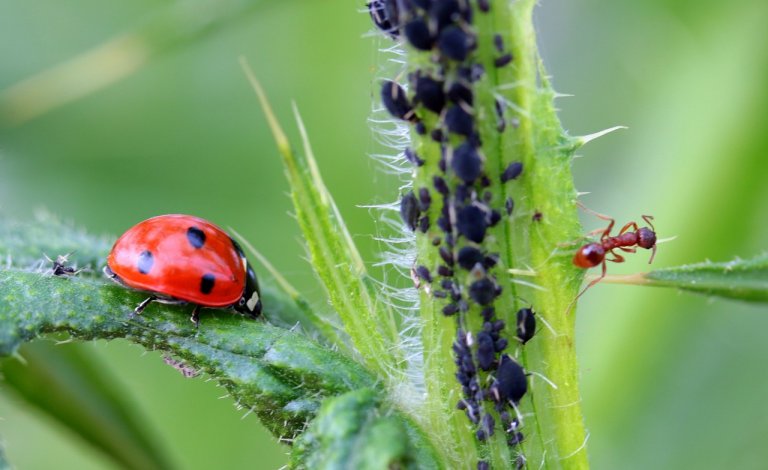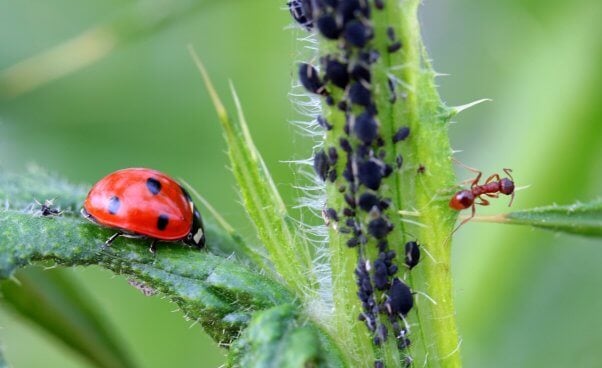 Teach students that insects are conscious beings who don't deserve to be killed in a moment of panic. According to a paper published in the Proceedings of the National Academy of Sciences, insect brains, although tiny, perform the same functions as the human midbrain—the ancient neural core that supports our capacity for awareness. Even the smallest animals with whom we share the planet aren't mere automatons, and they deserve our consideration.
When students spot an insect or a spider in the classroom, call their attention to TeachKind's Insect Rescue Poster! It illustrates, step by step, the procedure for catching and releasing an insect or a spider outdoors by using a cup and an index card or a thin piece of cardboard. Students will be exposed to the idea of showing acceptance, respect, and compassion for all living beings, including tiny ones they find indoors.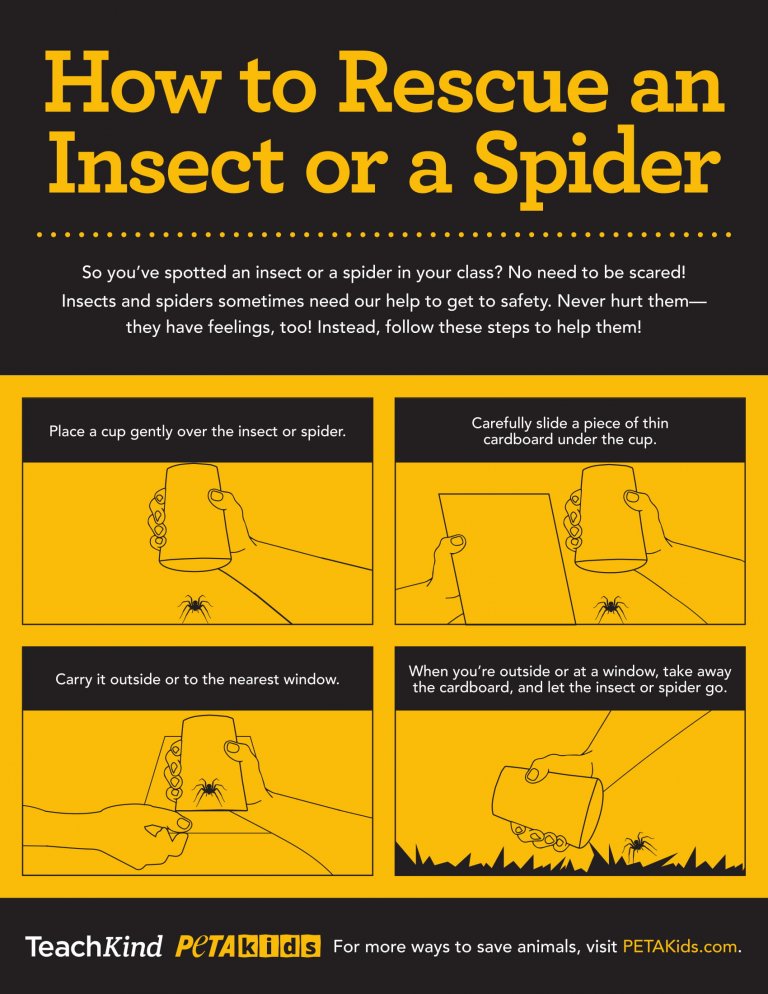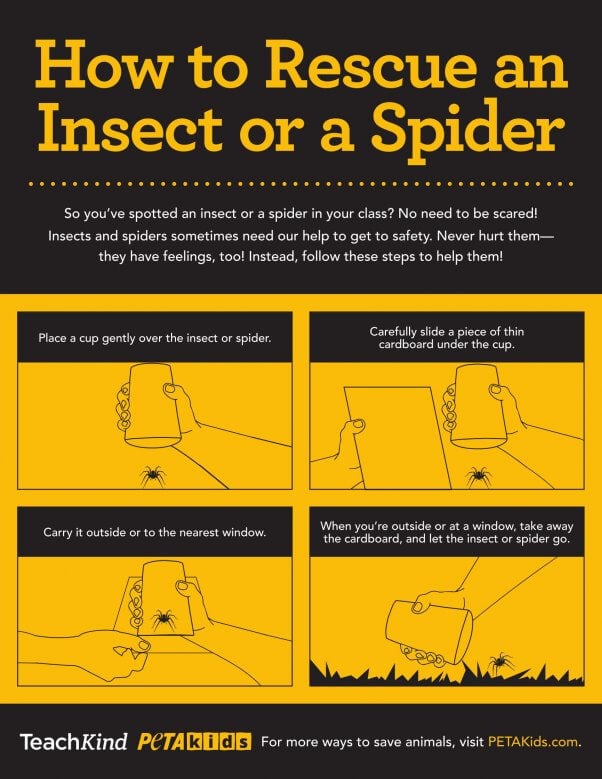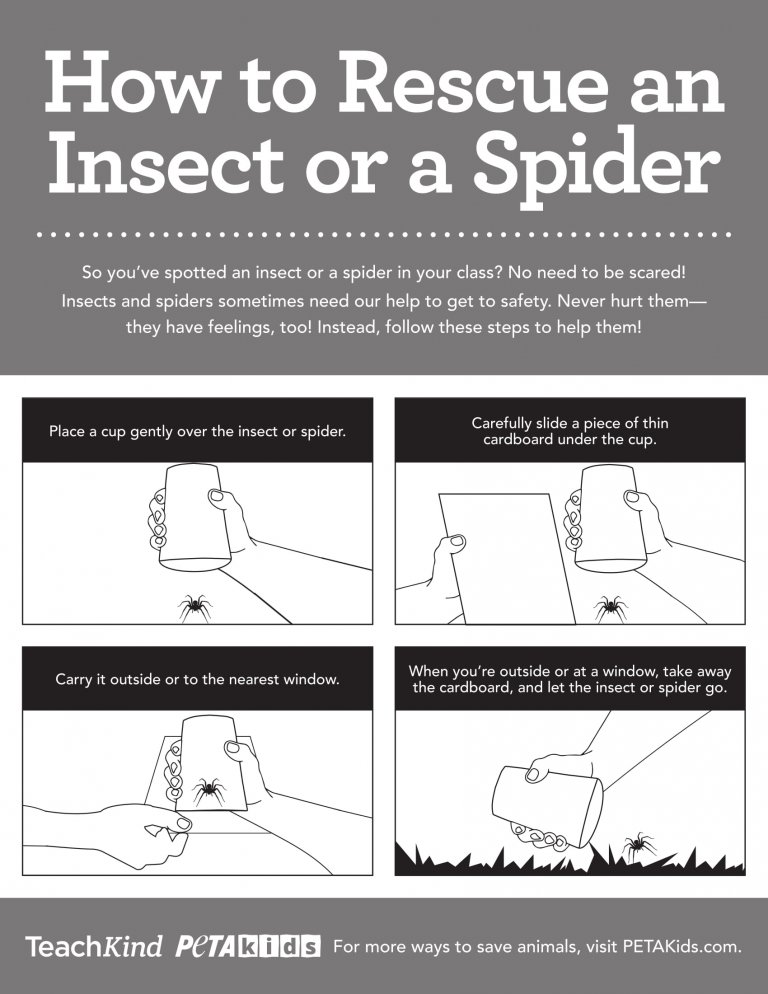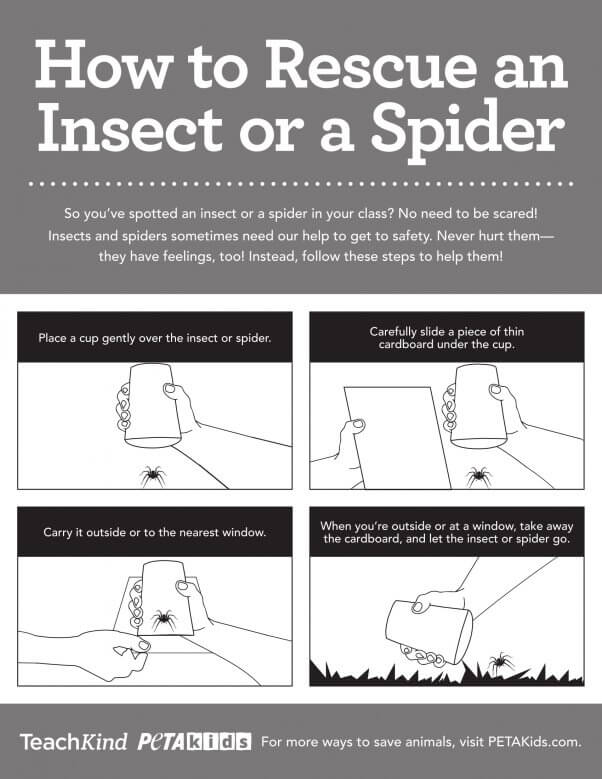 Why not do a whole lesson on kindness to insects? Check out TeachKind's "Hey Little Ant" feature!
PETA also offers a humane bug catcher for quick rescues—check it out here.
Watch a Video Showing Students Being Heroes for Animals!
Please share this resource with other teachers to inspire them to incorporate compassion for animals into their curricula.