This lesson plan is designed to help teachers present animal rights issues to their students. If you're an educator, please feel free to adapt this material to fit your needs, and contact us if you need help incorporating this activity into your curriculum.
Suggested grade levels: 3rd–12th grade
Objectives: To meet educational standards by completing scientific projects that don't involve the use of animals
Keeping live animals as classroom "pets" is inhumane, and cutting up dead ones for dissection in the name of science is not just cruel (the animals didn't start out dead!) but also unnecessary. Students can learn about animals, nature, biology, physiology, chemistry, and any other science without harming animals. Check out this list of more than 25 ideas for humane science projects that will help kids learn about the world around them without supporting cruelty of any kind.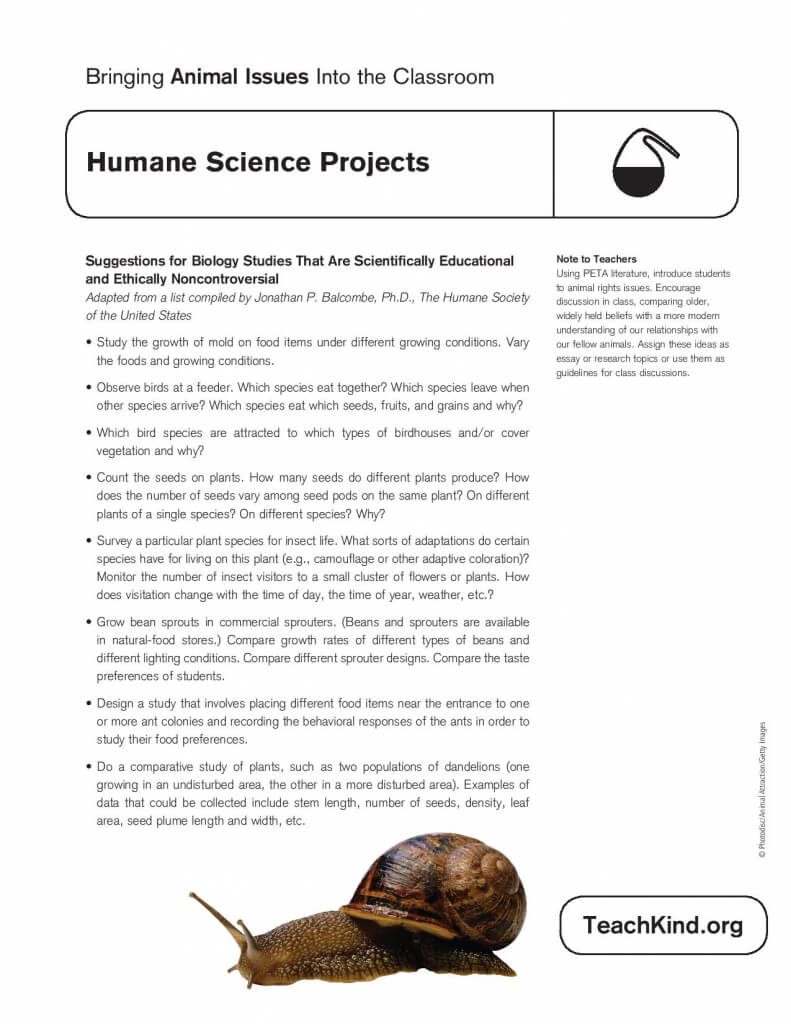 These projects can be applied to all grade levels and branches of science. Please feel free to tweak the projects to suit your curriculum. Have a great suggestion for a cruelty-free science project that'll pique students' interest? Share your ideas with us!